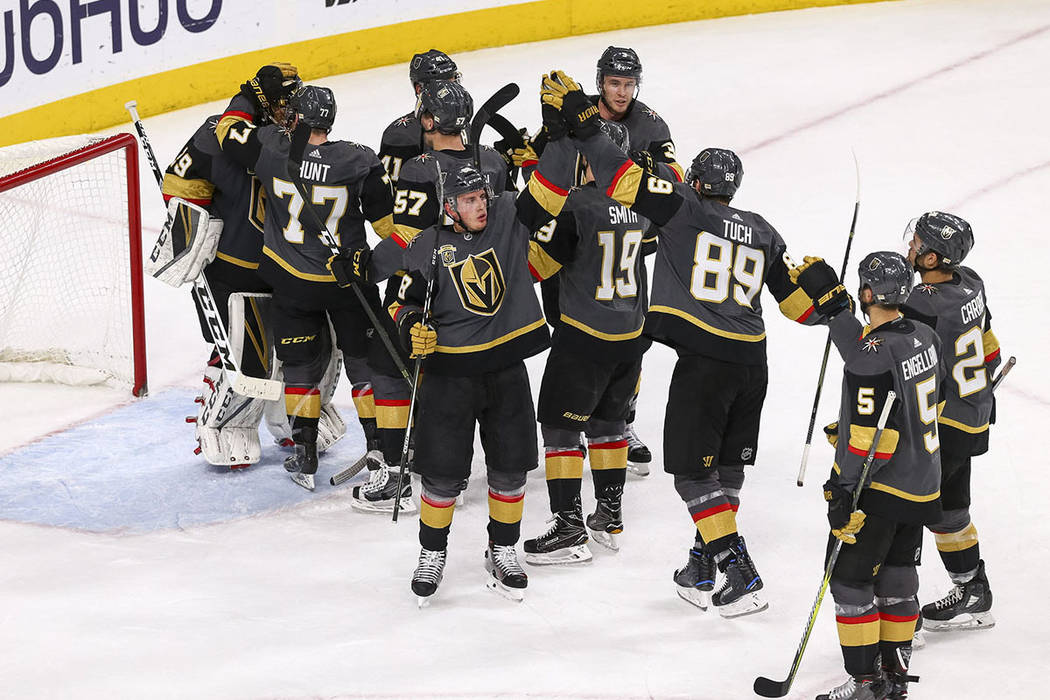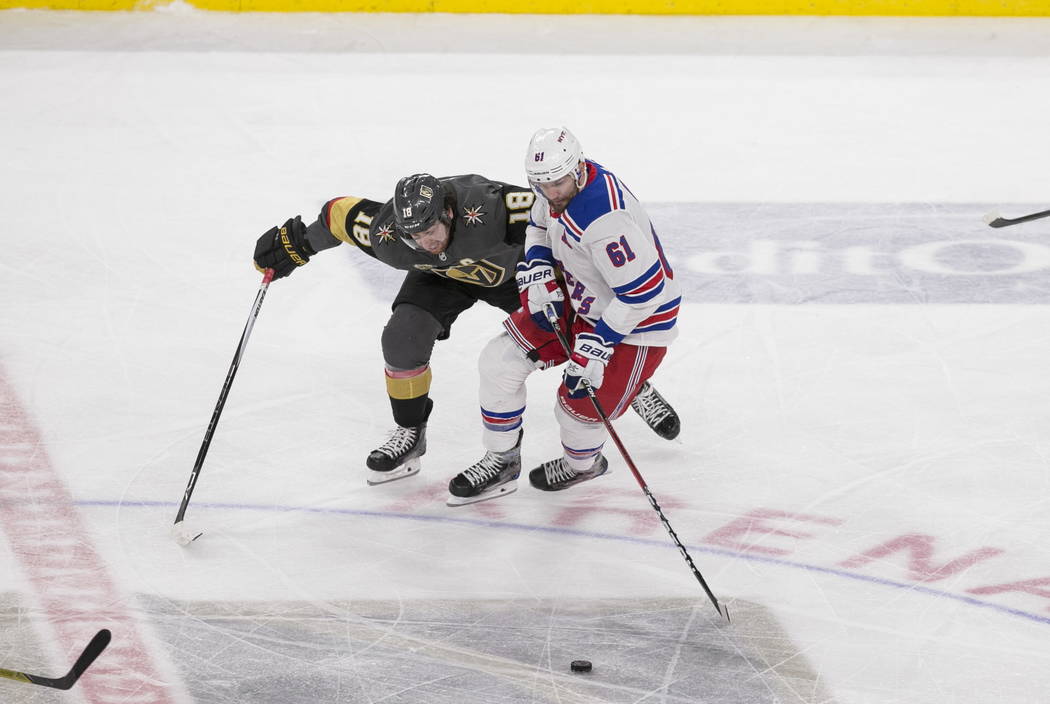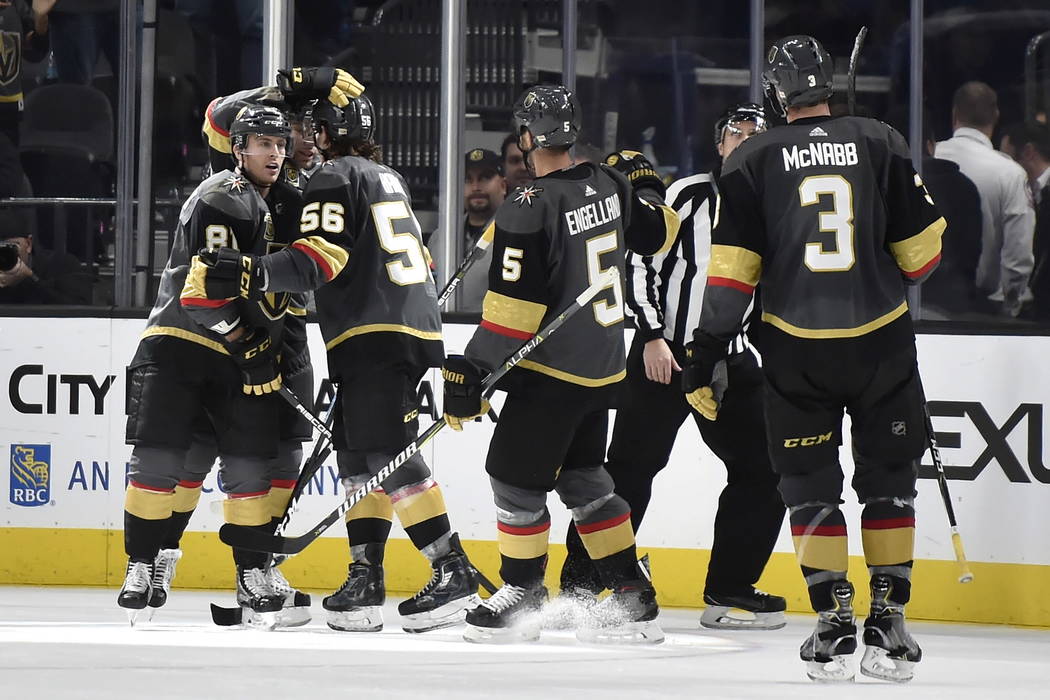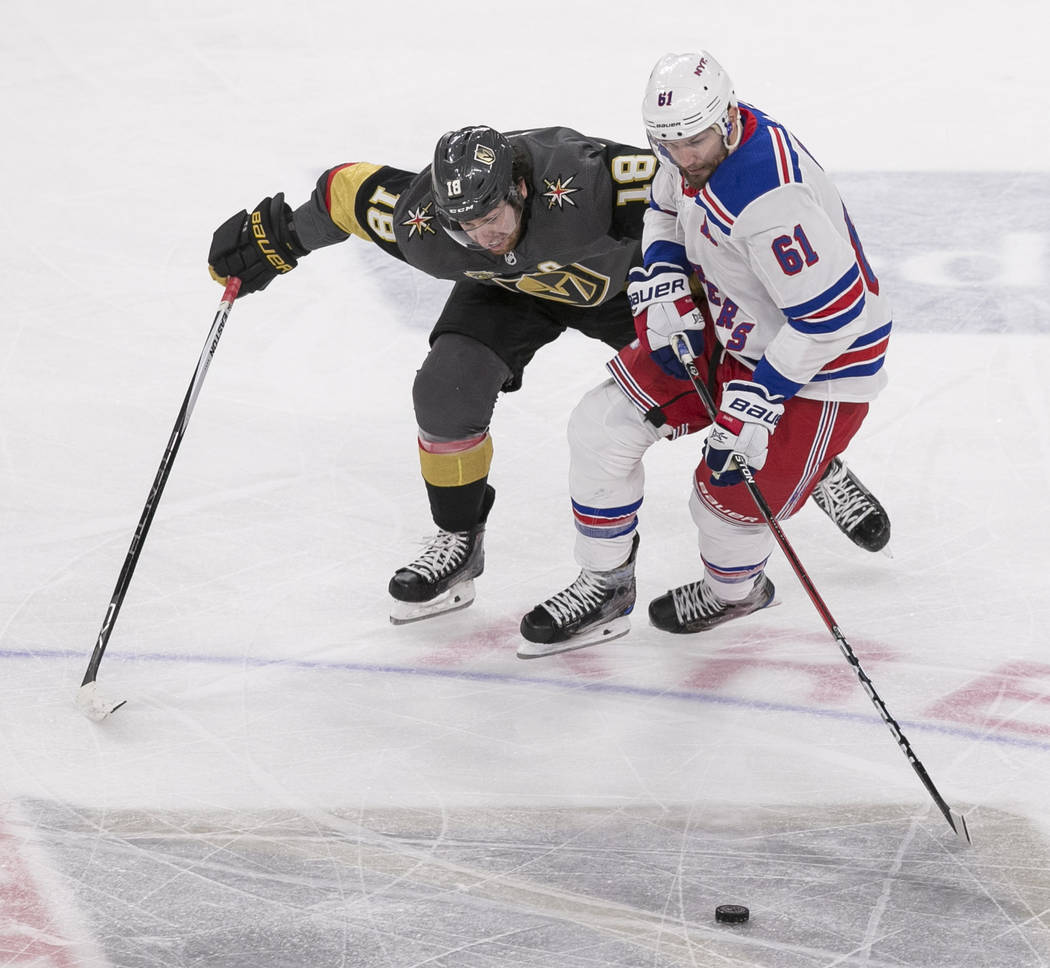 The Golden Knights were the talk of the NHL during the first half of the season.
Through their first 41 games, the Knights (29-10-2) lead the Pacific Division and Western Conference with 60 points and are on pace to become the best expansion team ever in the four major North American professional sports leagues (MLB, NBA, NFL, NHL).
Here's what people around the league have been saying about the Knights recently:
Alain Vigneault, New York Rangers coach
"They're a good team, there's no doubt. They're getting solid goaltending, their (defense) is very mobile, and they've got a lot of speed up front."
Keith Jones, NBC Sports hockey analyst
"For most of us that weren't the elite players in the National Hockey League, it is very rewarding and fun to watch. It really brings together the hockey community in a way that it tells everybody in the sport that if you play as a team, you can be successful. The message that they're delivering is outstanding."
Roman Josi, Nashville defenseman
"Well, they are fast, and they work extremely hard. I think every line works hard. They have a lot of pressure and you don't have a lot of time when you play them. They are so fast and they are quick on you. So, it's a quick game. You've got to be quick with your feet, but quick with your brain, too. Yeah, just overall good team, that far up on the standings and almost halfway. They are legit. They are really good, so it's hard to play against them."
Greg Wyshynski, ESPN.com senior writer
"Does the Department of the Army not realize how this alleged "trademark infringement" has brought the sports world … no, the entire WORLD, together? Does it not understand the power of … SWEEEEEEEEEEET GOLDEN KNIGHTS?"
Does the Department of the Army not realize how this alleged "trademark infringement" has brought the sports world … no, the entire WORLD, together?

Does it not understand the power of …

SWEEEEEEEEEEET GOLDEN KNIGHTS?

— Greg Wyshynski (@wyshynski) January 11, 2018
John Dietz, Chicago Daily Herald
"Their coach was thrown to the curb — almost literally — by the Florida Panthers just over a year ago. Their players came from all over the league. They were castoffs. Third-liners. Fourth-liners. Misfits. Yet somehow they are (18-2-1) at home. They're the league's second-highest scoring team, and they'll likely make the Stanley Cup playoffs."
Scott Stevens, NHL Network analyst
"Going forward here and getting to the playoffs, you have a guy (Marc-Andre Fleury) that's proven. A guy that's won a Stanley Cup, been there before, in net, which is probably one of the most important positions on a team."
Brian Burke, Calgary Flames president of hockey operations
"The list they got to choose from was far superior to, by multiples, of any prior expansion. So, they should be better than prior expansion teams. But it doesn't explain where they are in the standings. And that is a combination of house money, nothing to lose, right? They come out of the gate, 'Hey, let's have fun. Everyone picked us to finish last.' Now they come out and they're serious. I don't think they're going to go away. I think they're going to hit a slump here at some point, but I don't think they're going to go away. They've done a great job."
Blackhawks coach Joel Quenneville
"Vegas is a tremendous story for the game, for the league. One more team added to the mix where you probably didn't handicap that one at the start of the year. It's going to be an amazing run the last half of the year."
Frank Seravalli, TSN senior reporter
"A new $30 million contract for Vegas Golden Knights' leading scorer Jonathan Marchessault last week raised eyebrows about the futures of pending UFAs James Neal and David Perron. Both were drafted with an eye toward flipping them for future assets, though GM George McPhee couldn't have imagined last June his team would have the NHL's second-best record at their bye week."
Chris Peters, ESPN.com
"Currently tied for fifth in the league in goals with 22, (William) Karlsson is the most pleasantly surprising player on the league's most insanely surprising team. Who could have seen that coming? I think (Jonathan) Marchessault is (all-star) worthy as well. But I think 'Wild Bill' more perfectly encapsulates the pirate-ship nature of the Golden Knights, which is why I'd celebrate him over (James) Neal."
More Golden Knights: Follow all of our Golden Knights coverage online at reviewjournal.com/GoldenKnights and @HockeyinVegas on Twitter.
Contact David Schoen at dschoen@reviewjournal.com or 702-387-5203. Follow @DavidSchoenLVRJ on Twitter.