Golden Knights players tell it like it is on team's best, worst
Updated October 2, 2019 - 12:24 pm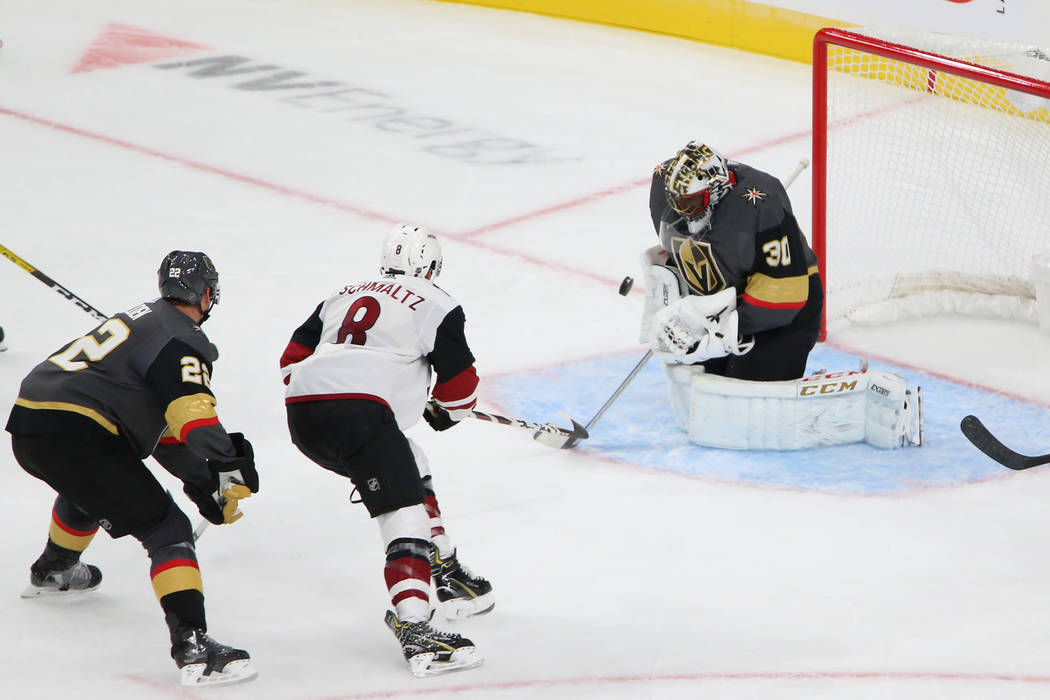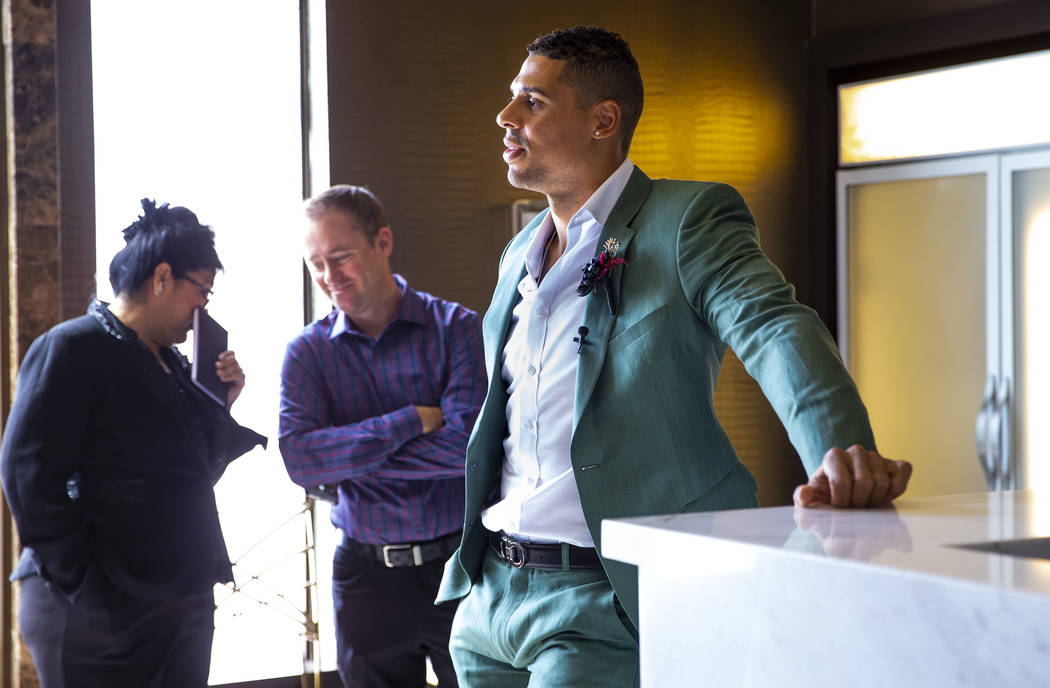 The Golden Knights have been successful their first two seasons on the ice due in no small part to their chemistry off it.
With that in mind, the Review-Journal figured they would be comfortable answering questions about their teammates, and their answers did not disappoint. Here's a sample:
Who is the best dresser on the team?
"(Ryan Reaves) has some nice suits, but he does spend a lot of money on them. (Jonathan Marchessault) has some nice ones. All the heavy money guys have nice suits." — William Carrier
"I'll go with Marchessault. He dresses pretty well and seems to know what he's doing. (William) Karlsson is pretty good too, though." — Reilly Smith
"Probably Reaves. He tries real hard. Marchessault tries hard, too, and he's a sharp dresser. (Marc-Andre) Fleury, too." — Brayden McNabb
"Best dresser was (Pierre-Edouard) Bellemare, but he left. So now I would say (Fleury) has a lot of good looks, (Max) Pacioretty does, too. I'll give (Alex) Tuch my dark-horse vote, but don't tell him I said that. I'll go with Fleury. Always clean, not as flashy maybe as the other two, but very clean and smooth." — Nate Schmidt
Who is the worst dresser?
"Worst dressed is Nate Schmidt. … I just disagree with some of his options." — Nick Holden
"(Schmidt). He tries hard, but I think he just doesn't have it." — Carrier
"The worst is Nate Schmidt for sure. It could be his hair." — Deryk Engelland
"Nate Schmidt. Nate Schmidt. Schmidt. Nate Schmidt. Schmidt. Schmidt. Nothing matches. I swear he's color blind. It doesn't make any sense." — Alex Tuch
"I don't know why people say me on this. It's freaking Marchy. Marchessault is the worst-dressed guy on the team." — Schmidt
Who is the best cook?
"I'm going to go with myself. I cook all the time. My best dish is mac and cheese for sure." — Holden
"If I want someone to make a meal for me, probably it would be (Fleury)." — Tomas Nosek
"I've heard Paul Stastny is pretty good so I'll go with him." — Schmidt
"I know (Schmidt) is a good cook. I'd like to say I'm a pretty good cook. Last year, when I first moved into my house, I had a big 5-pound brisket I smoked for the boys." — Tuch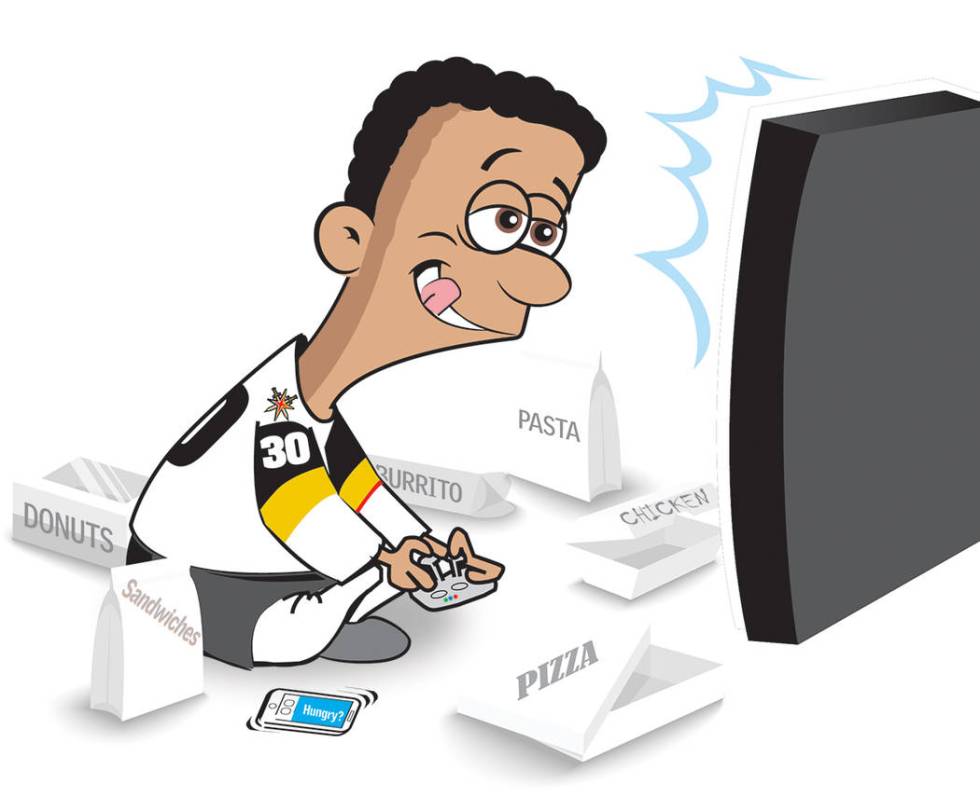 Who is the worst cook?
"Worst cook is either (Malcolm) Subban or Shea (Theodore) because they don't cook at all." — McNabb
"I'd be willing to bet Subban has never cooked a thing in his life, so I'll say him." — Smith
"It's Malcolm Subban. I know (Theodore) isn't good, but it's Malcolm Subban. I've never heard him cook a single thing. Never. I swear, (food delivery app) Postmates is on speed dial. And you can't even call Postmates. I think he actually has three guys from Postmates on speed dial." — Tuch
Who has a hidden talent?
"I'm just going to guess Nosek has some weird talent that nobody even knows about." — Smith
"I know (Subban) is good at NBA on the PlayStation." — Nosek
"I'm going to say Subban's fake basketball shots in the weight room." — Schmidt
"(Subban) can play guitar, and he's a pretty good singer. (Karlsson) can sing, too. They sing on the bus once in a while. It's annoying, but they do it. They ain't bad. (Subban) has played guitar for two years. I don't know if he's good, I've never heard him. But he keeps saying he's good." — Carrier
More Golden Knights: Follow at reviewjournal.com/GoldenKnights and @HockeyinVegas on Twitter.