Jonathan Marchessault provides comedic relief in Knights locker room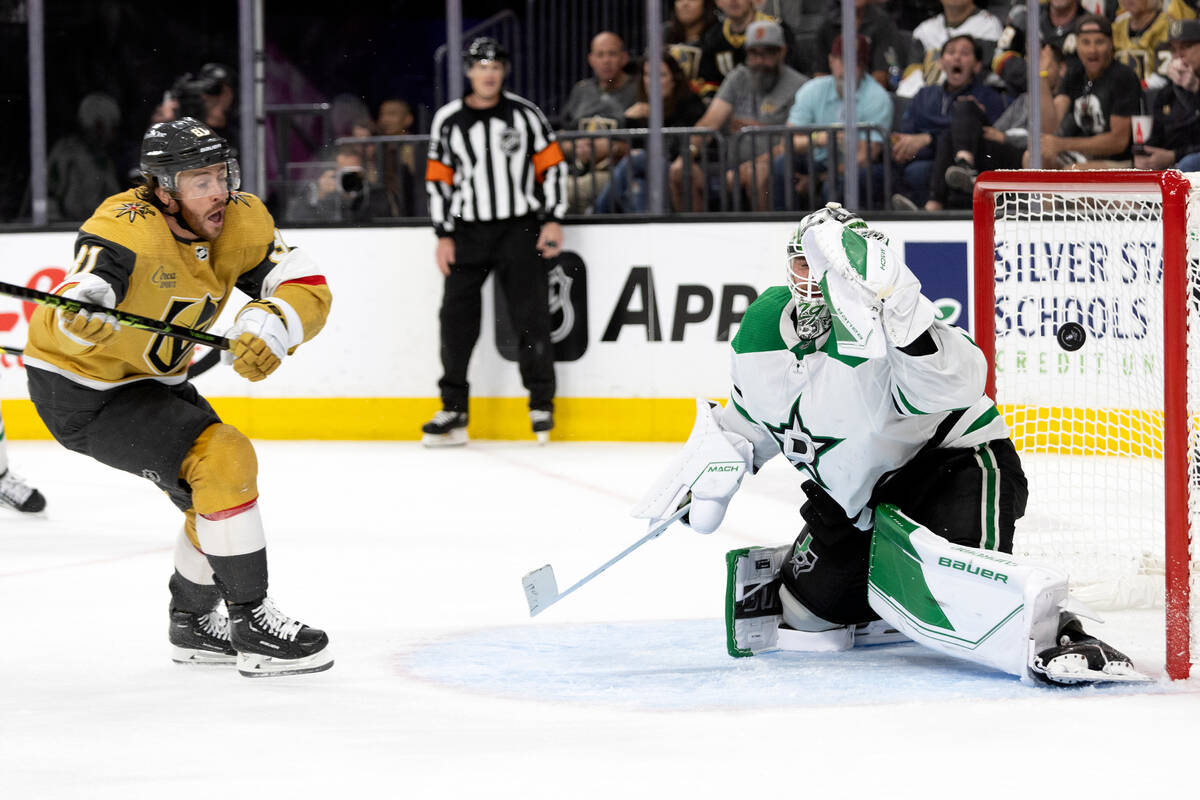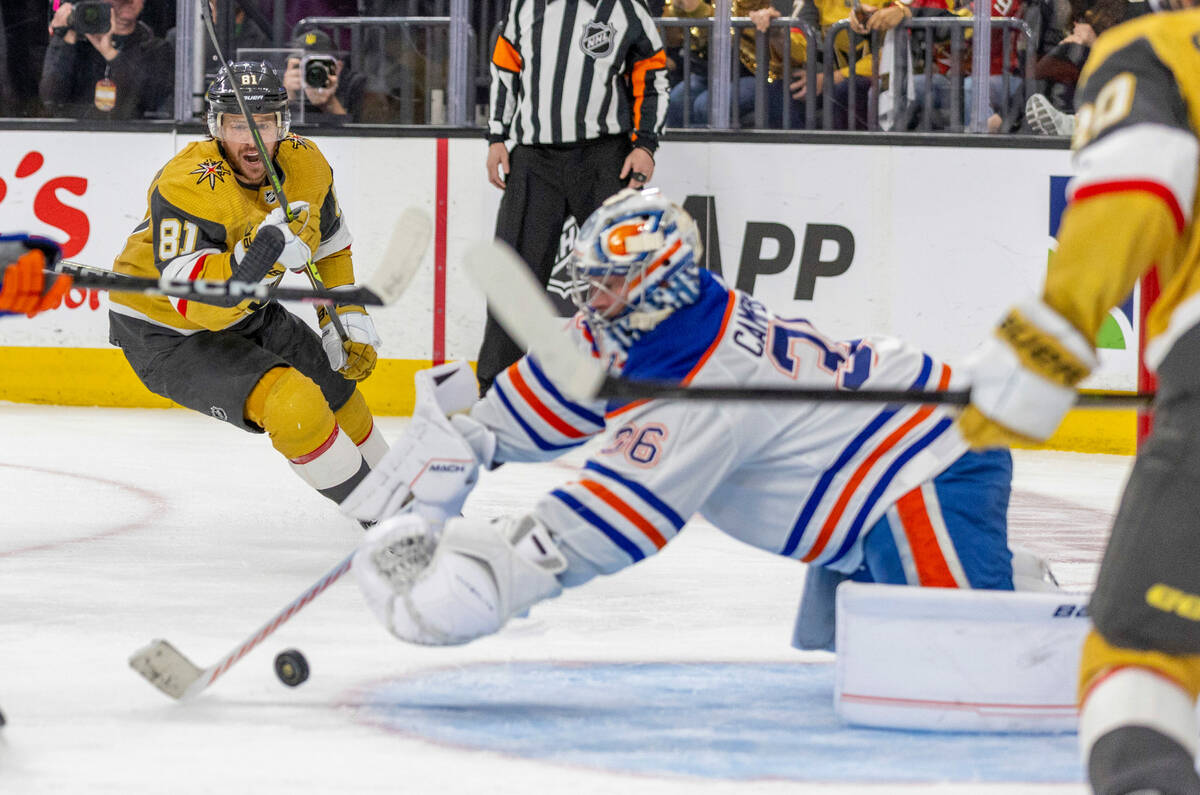 Golden Knights forward Nic Roy can't escape the constant trash talk of teammate Jonathan Marchessault even when he switches up the language.
"He's pretty good chirping in both," said Roy, who, like Marchessault, speaks English and French. "He's probably a little better in French, but he really is good at both."
Of course, Marchessault didn't skip a beat as he shouted across the locker room that Roy just doesn't understand English as well as he does.
Marchessault doesn't miss much these days, whether it's an opportunity to score a crucial goal or fire off a well-timed barb at a teammate, opponent, coach, media member or anyone in his general vicinity. His voice can often be heard by fans and onlookers throughout the practice rink.
"He has fun every day," forward Chandler Stephenson said. "He's always the loudest guy in the room and always making everyone laugh. It's fun to just kind of watch him do his thing. He's kind of a firecracker, but he also happens to be a gifted goal scorer."
Marchessault has been a beloved presence in the locker room since the franchise's first practice in its inaugural season.
"We all know how Marchy is," said defenseman Brayden McNabb, another original Knight. "He's a great friend and a great teammate. He keeps things light. It's hard to have a locker room without a guy like that. So we're lucky to have him. He makes coming to the rink fun each day. You never know what you're going to get. He keeps you on your toes."
He does the same to opposing defenses. Marchessault is known as a goal scorer, particularly in key situations.
That never has been more evident than during the team's Stanley Cup run.
The 32-year-old Quebec native is second on the team in goals (nine) and points (17) this postseason, recording three game-winners in the past 10 games.
Yet his value extends far beyond the stat sheet.
Forward William Carrier said Marchessault's presence is particularly vital when times could get stressful, like when the Knights had lost two straight games in the Western Conference Final to go from a 3-0 stranglehold to a tenuous 3-2 grip on the series.
"He's a little pit bull, and he's such a great teammate to have around in those times," Carrier said.
Marchessault scored a goal in the Knights' 6-0 rout, and his energy played a role in sparking them to their best performance of the postseason.
The undying love of his teammates never has been in question. His coach also has come around, though it took time for the two to click.
What Bruce Cassidy saw after he was hired in the offseason was a dynamic offensive player who was among the most important pieces of a championship locker room but needed to give the same effort on the defensive end.
The basis of their bond was formed through respect.
"He's a guy that at first you're trying to get to know because he's worked hard to get here," Cassidy said. "There's no easy route for him, so he's earned it. Then you hear his voice a lot, so he's a guy who has personality in the room.
"I've had a lot of meetings with him because I told him my goal was to get him to be a 200-foot player without taking away his ability to score goals. We've had to meet halfway a lot."
Cassidy said everything clicked between them about midway through the season, and the results have been phenomenal. He cited Marchessault's plus-13 rating through the first three rounds as indisputable evidence that he has bought into the system.
"We've had a few back-and-forths, and that's OK," Cassidy said. "It's perfectly fine for players and coaches to speak their minds as long as you end up in the same place at the end. I can't say enough about him. He's scored huge goals in the playoffs, and he's earned them. He wasn't scoring early on, but he got to the dirty area and got rewarded, so good for him."
And good for the Knights, except for those on the wrong end of his chirps.
"There's some days he's feeling himself a little too much, and if he's going after just one guy in particular, it might get a bit much," said Roy, laughing. "But we love that he brings it every day. You always need guys who can bring the energy and make it fun to be out there."
Contact Adam Hill at ahill@reviewjournal.com. Follow @AdamHillLVRJ on Twitter.