New range at public Highland Falls highlights major improvements
October 12, 2016 - 11:52 pm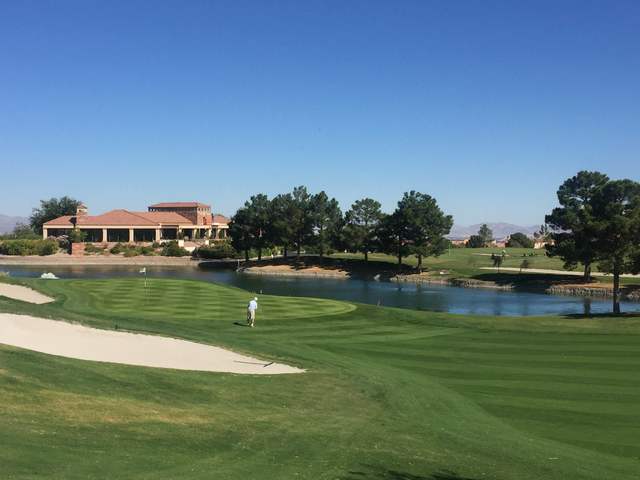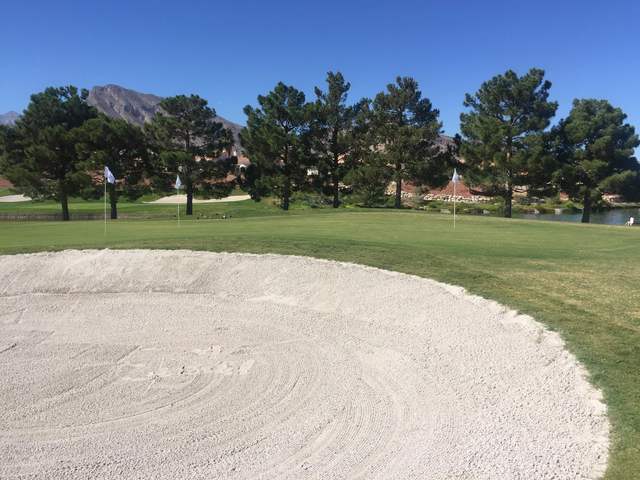 More than two decades after Golf Summerlin opened, many golfers still don't realize that the three golf courses that make up the resort are open to the public and not solely for residents of Sun City Summerlin.
Golf Summerlin features two par-72, 18-hole courses — Highland Falls and Palm Valley — and the par 60, 18-hole executive course — Eagle Crest. Each course was designed by the late course architect Greg Nash and the late World Golf Hall of Fame inductee Billy Casper.
Many refer to the courses as "hidden gems," even though Highland Falls has won two readers' choice awards in the annual Las Vegas Review-Journal's "Best of Las Vegas" poll. The layout is also the home course of the Southern Nevada Golf Association.
While many golf courses are closing or struggling to survive, the homeowners board overseeing Golf Summerlin recently invested about $2 million in improvements. The opening of the new driving range at Highland Falls is the latest project to be completed and includes an expanded natural and artificial turf tee line with space for more than 30 golfers.
A featured element is a practice fairway bunker on the right side of the range, something not found at many facilities. Also new is a large short game area with practice bunker, plus a huge putting green.
Other improvements to the courses include new landscaping down the entire left side of the 18th hole and new bunkers throughout the course at Highland Falls, plus new cart paths throughout and new bunkers on 11 of the holes at Palm Valley. A project to improve the conditions at Eagle Crest is also now complete.
"It's exciting to be back open," director of golf Donny Long said. "We have invested a lot of resources to ensure the best conditions for our residents and other golfers, and it's very satisfying to see the final results."
DEAL OF THE WEEK
To celebrate the new range opening, Golf Summerlin management is offering several new range membership programs, including a monthly unlimited pass for all three facilities for $69 and an annual unlimited range membership, including two lessons, for $699.
GOLF'S FIFTH MAJOR
This is a fact. The annual Lakeshore Open golf tournament played on the course located in the front, side and backyard of Phil Tom's Las Vegas home has official trademark status with the U.S. government. Tom, with tongue firmly planted in cheek, labeled his event as "golf's fifth major" about 15 years ago, but earned the official trademark status to the phrase last year.
Tom organizes the Lakeshore Open to benefit Make-a-Wish and to show off his par 54, 440-yard course that plays through the driveway, on the tennis court, over the pool and in and around other obstacles such as cypress and peach trees before culminating at a stop sign of a street.
Last weekend, Tom won the event's official royal blue jacket for the seventh time with a tournament record of 5 over par. He defeated two-time defending champion Kenny Ebalo by 10 shots. Rob Mullaney, a three-time champ, finished third.
LADY GOLFERS SHOWING SKILLS
There is some high quality golf being played by young ladies in Southern Nevada.
Palo Verde High School junior Annick Haczkiewicz and Faith Lutheran junior Sydney Smith teamed and shot 4-under 68 to win a USGA 4-Ball Championship qualifier last week at Spring Valley Lake Country Club in Victorville, California. Former PGA Tour player Bob May caddied for Smith, his student, and PGA of America professional Clif Vanetti, who coaches Haczkiewicz, walked the full 18 in support of his pupil.
On Monday, Haczkiewicz shot a 9-under 63 at Siena to win the Sunset Region title, and Smith tied for second with Bishop Gorman's Hunter Pate.
STARS ON, OFF COURSE
Rapper Wiz Khalifa took swings at Topgolf Las Vegas.
The golf notebook appears each Thursday. Freelance writer Brian Hurlburt is a two-time author who has covered golf in Las Vegas for more than two decades. He can be reached at bhurlburt5@gmail.com or @LVGolfInsider.