Tiger Woods is back — in Las Vegas
April 27, 2016 - 10:38 am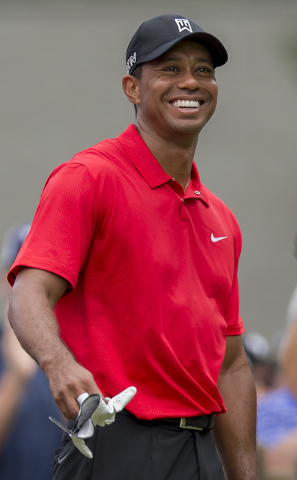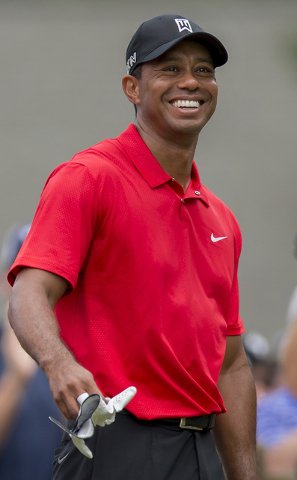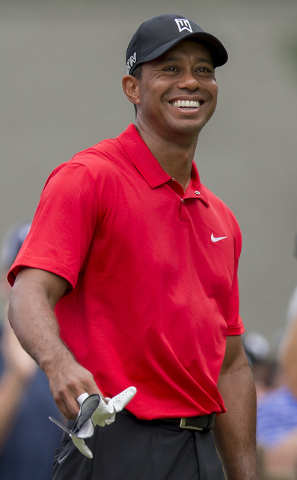 The big golf news nationally this week has been that Tiger Woods is playing golf again.
Tiger's career—and his quality of life—were in major jeopardy after two back surgeries in six weeks late last year. But his recent public appearances at a junior clinic and the grand opening of Bluejack National Golf Club in Texas have been cause for optimism.
Woods designed Bluejack and played five holes on opening day. After watching him, many in the media speculated that his return to the PGA Tour for the first time since late last season was imminent.
"I haven't set any date to when I'm playing again, which is frustrating to say," Woods said. "I would not have said I would be here like this five months ago. I wouldn't have thought I'd be able to do what I did here. Or play with my kids again, things of that nature. It's been a long road."
One thing is certain: Woods is definitely back this week, at least in Las Vegas, for the 18th annual Tiger Jam, a fundraiser for his foundation. Festivities on Friday and Saturday include a poker tournament at the MGM Grand hosted by World Series of Poker world champion Phil Helmuth, a golf tournament at Shadow Creek and a private dinner headlined by singer Jason Mraz. Public auction items are available for bid at 2016tigerjam.auction-bid.org/.
This won't be the first time that speculation about an injured Woods has swirled around a Tiger Jam. I have attended the event several times and watched as a wounded Tiger still managed to enjoy himself.
In 2008, Woods was coming off knee surgery but still rocked out to Van Halen as the band performed at Tiger Jam for the first time. Woods was spotted in the crowd on crutches, even raising one of them in the air as lead singer David Lee Roth and Eddie, Alex and Wolfgang Van Halen performed.
In 2011, Woods was still rehabbing the knee he had injured during the Masters. He was unable to hit golf balls during the annual clinic, but former Las Vegas Invitational champion John Cook, a good friend of Tiger's, stepped in and hit shots under the direction of Woods.
This year, it's a pretty sure bet that Tiger will be playing golf, fueling the frenzy even more.
Deal of the week
Purchase a $59 summer PACC card for the three Pete Dye courses at Las Vegas Paiute Golf Resort and get the lowest guaranteed rates throughout the summer plus guest passes.
Stars on, off course
Miss America Kira Kazantsev, a 19 handicap golfer, is in Las Vegas for Tiger Jam. Chris Harrison, the host of "The Bachelor," and Miss America are the emcees.
The golf notebook appears every Thursday. Freelance writer Brian Hurlburt is a two-time author who has covered golf in Las Vegas for more than two decades. He can be reached at bhurlburt5@gmail.com. Follow on Twitter: @LVGolfInsider.