Jeter answers reporter's cellphone at press conference
September 7, 2014 - 8:13 pm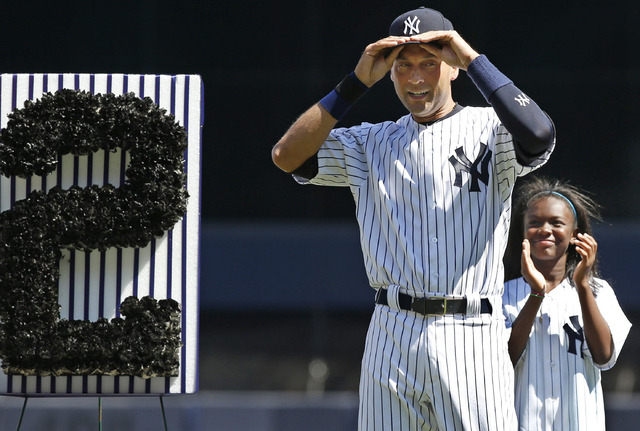 NEW YORK — In the middle of his postgame news conference on Derek Jeter Day, the New York Yankees captain took a moment to answer a reporter's cellphone.
A phone being used to record the news conference was on the desk in front of Jeter on Sunday, and it started to buzz about four minutes in.
"Someone's phone is ringing," Jeter said.
"Sorry," said Tara Sullivan, a reporter for The Record, a New Jersey newspaper.
As she spoke, Jeter picked up the phone and read the caller ID out loud: "Walt Rheinheimer."
That is Sullivan's husband.
"Walt, she's got to call you back, buddy," Jeter said into the phone, causing many of the assembled reporters to laugh.
Jeter then put the phone back down and went on with the news conference.