Josue Ruiz, Alfredo Diaz send Coronado past Eldorado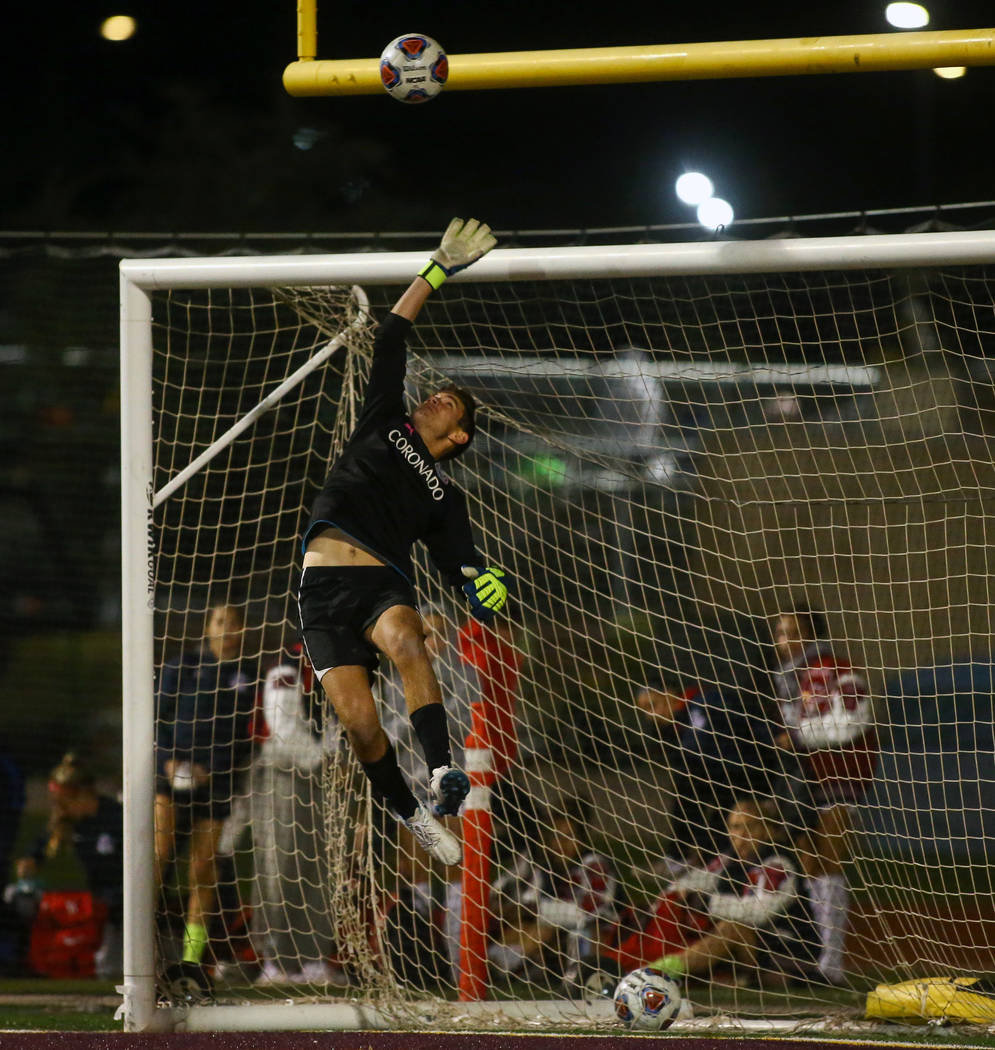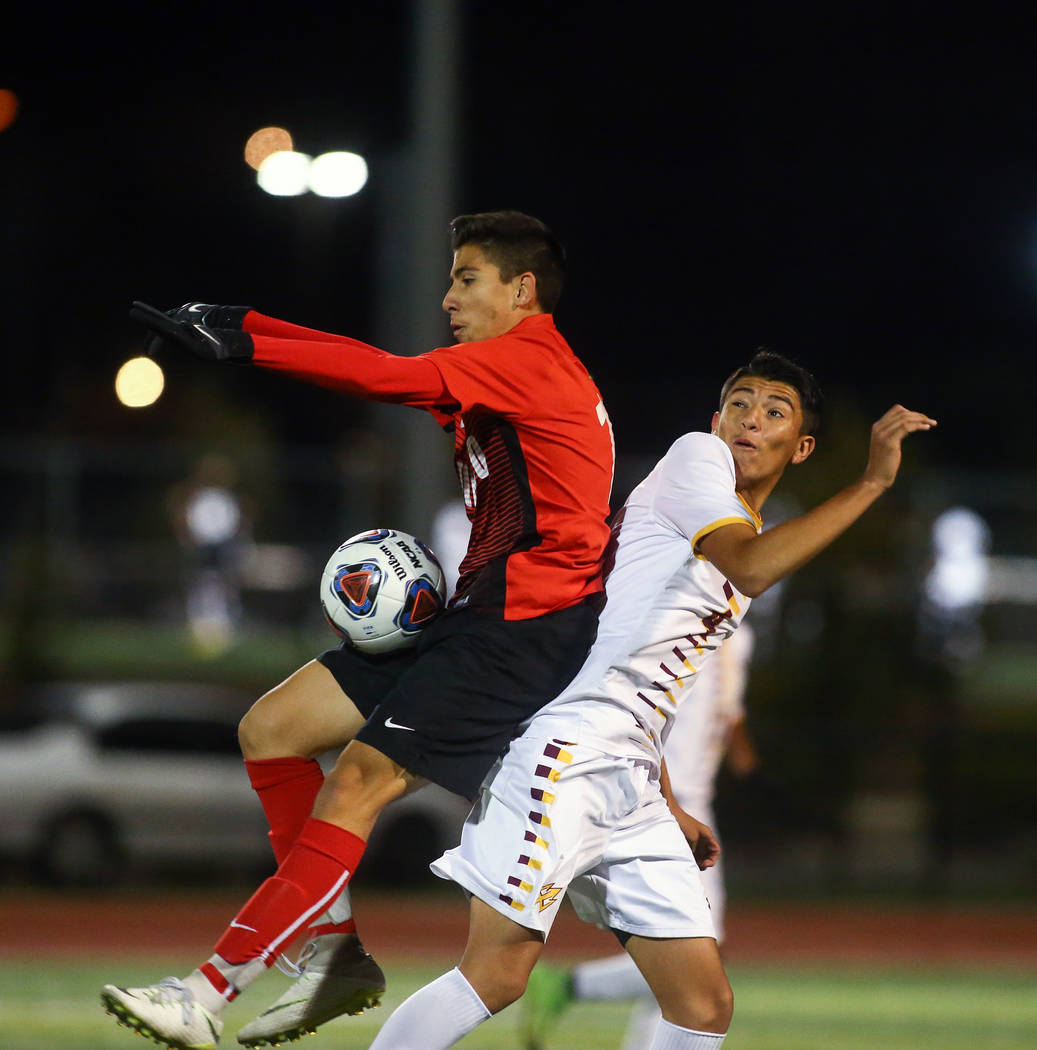 Josue Ruiz conceded he was getting a tad frustrated. The Coronado junior keeper watched the team in front of him get chance after chance without putting the ball in the net.
On the other end, he was doing his part. When Alferdo Diaz scored in the 73rd minute, that was all Ruiz needed.
Ruiz made 10 saves — including an acrobatic diving save in the final five minutes — to preserve the Cougars' 1-0 victory over Eldorado on Thursday in the Class 4A state boys soccer quarterfinals at Faith Lutheran.
"I keep the balls out, they put the balls in. That's what I do, that's what they do," Ruiz said. "It can be frustrating at times, but they always come through in the end."
The Cougars (20-3-1) will play Spanish Springs (16-1) at 4 p.m. Friday at Bettye Wilson Soccer Complex.
Both teams peppered the opposing nets Thursday. Coronado had 21 shots, forcing Eldorado keeper Emiliano Garcia to make 10 saves. The Sundevils had 11 shots, with 10 on target.
It took 73 minutes for either goalie to break. Coronado's Taye Adams chipped a ball toward the net, and Diaz, who had several prime chance earlier in the game, rushed in and headed it past Garcia for the game's only goal.
"I had like three opportunities in the first half and I was just frustrated, but I knew that my team would bring me up and give me an opportunity to score like I did," Diaz said.
Eldorado (11-8-3) responded with its best chance of the night. Roberto Gonzalez was granted a free kick from 30 yards out, and he went high and to Ruiz's right. Ruiz leaped up and got just enough of it to bat it over the net and seal Coronado's win.
"He put some spin on it; that was a nice hit," Ruiz said. "He actually got one past me earlier in the season and we ended up losing that game, so it felt good to deny him one last time."
■ Durango 1, Galena 0 — After 80 scoreless minutes of regulation, Tyson Tesfamariam scored less than 30 seconds into the overtime to give the Trailblazers the win over the Grizzlies.
"I just talked to them and told them, 'This is it right here. No more. No more missing them, we're going to put it away,'" Durango coach Richard Cuellar said of his speech before overtime started. "I wasn't expecting that, but I'll take it."
Tesfamariam took a pass from David Villa-Tovar and chipped it over the goalkeeper just 24 seconds into the overtime period to end the game.
The Trailblazers (16-6-5) play Las Vegas (18-1-1) in the semifinals at 4 p.m. Friday at Bettye Wilson.
"It's good," Tesfamariam said. "It gives us motivation to win state. The past three years we kept getting close, and we have another chance to go at it again."
Durango goalkeeper Jason Sotelo made eight saves to preserve the shutout.
"I'm just so excited," Cuellar said. "This is just the greatest time for us right now. I feel like we're playing good. We're possessing the ball, controlling it. As long as we can keep doing that, one finish is all we need. It took that golden goal, but we're happy with it."
More preps: Follow all of our Nevada Preps coverage online at nevadapreps.com and @NevadaPreps on Twitter.
Box scores: