Las Vegas woman battles blister, wins Rock 'n' Roll half-marathon
Updated February 27, 2022 - 9:00 pm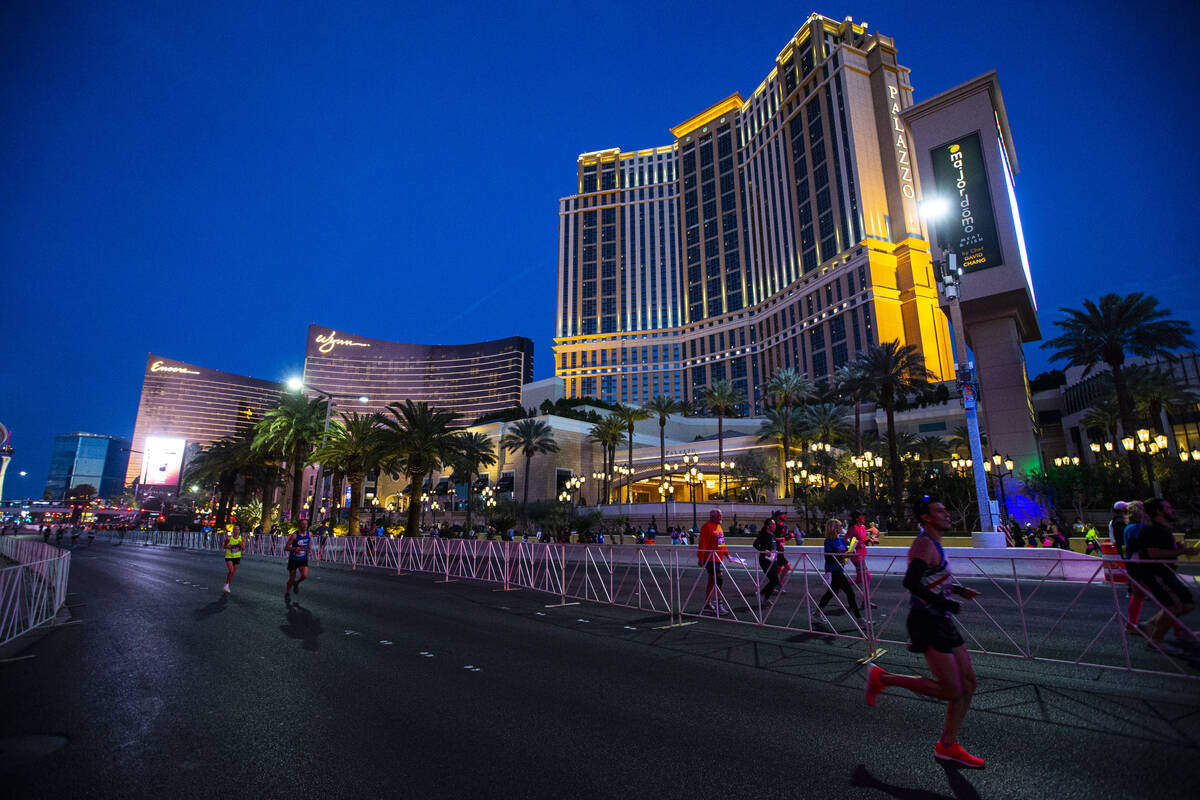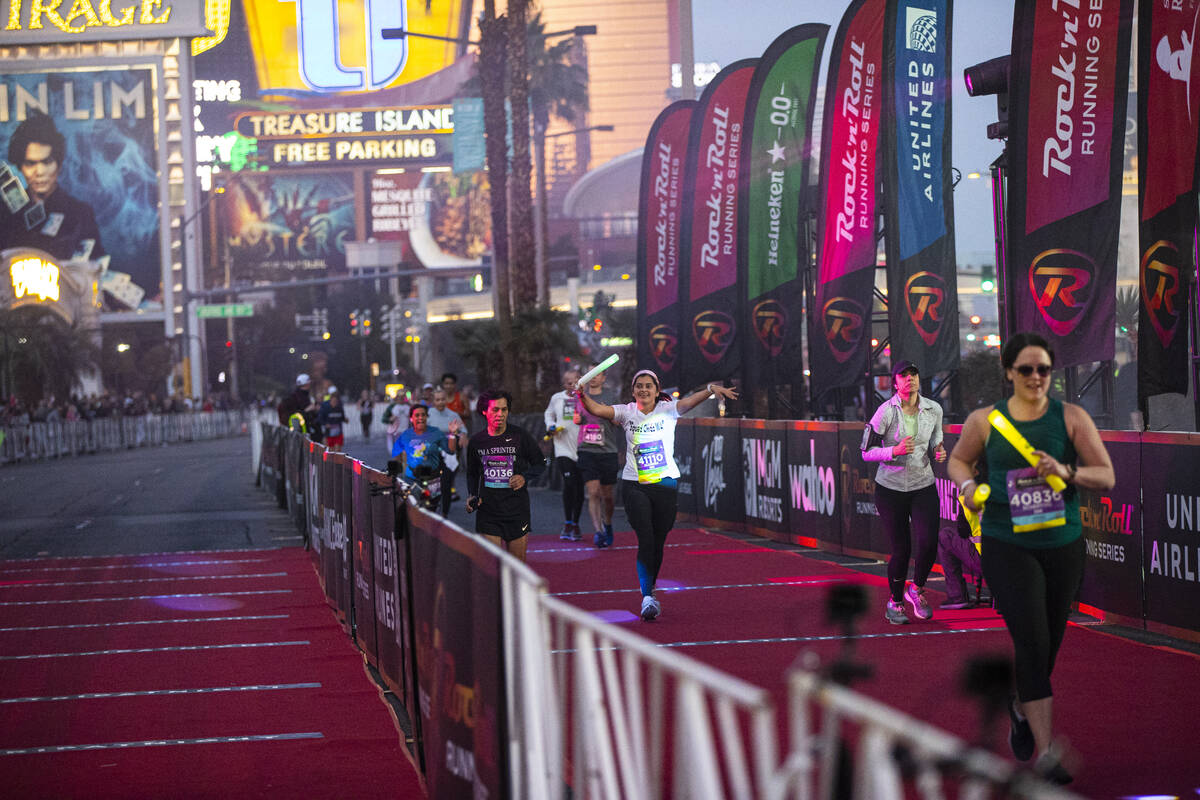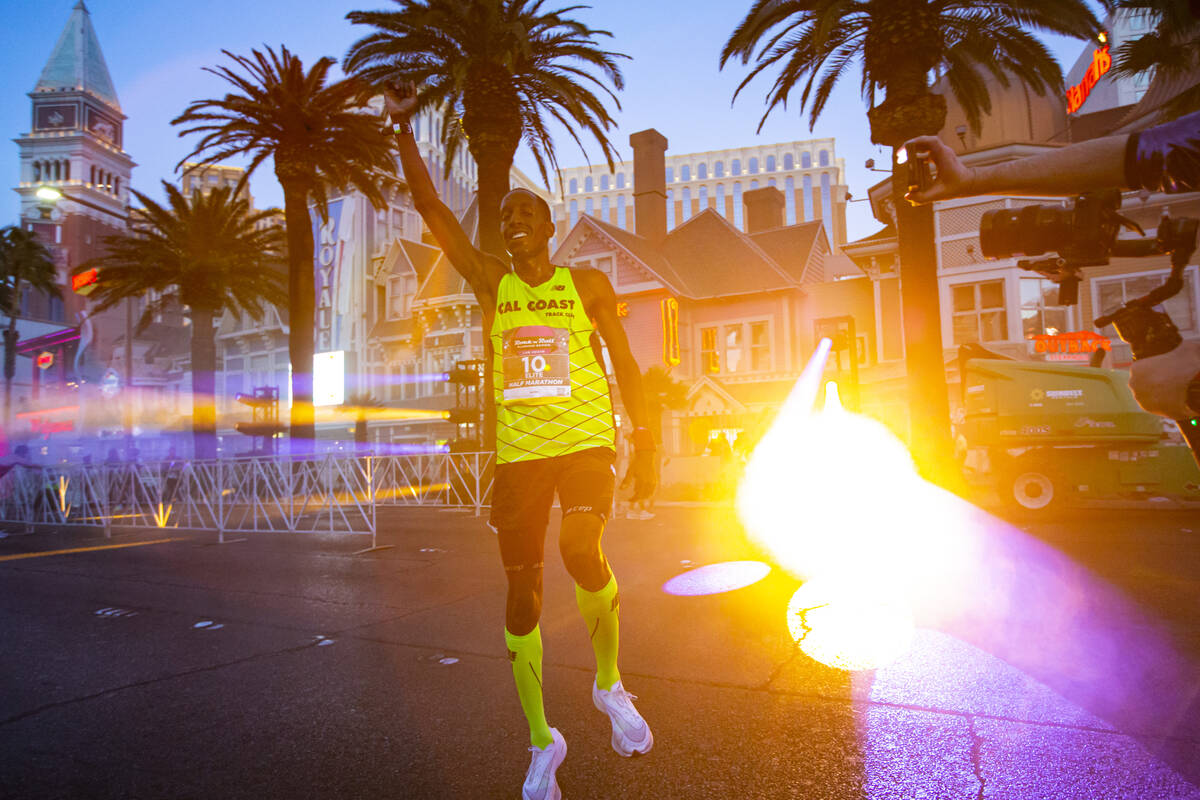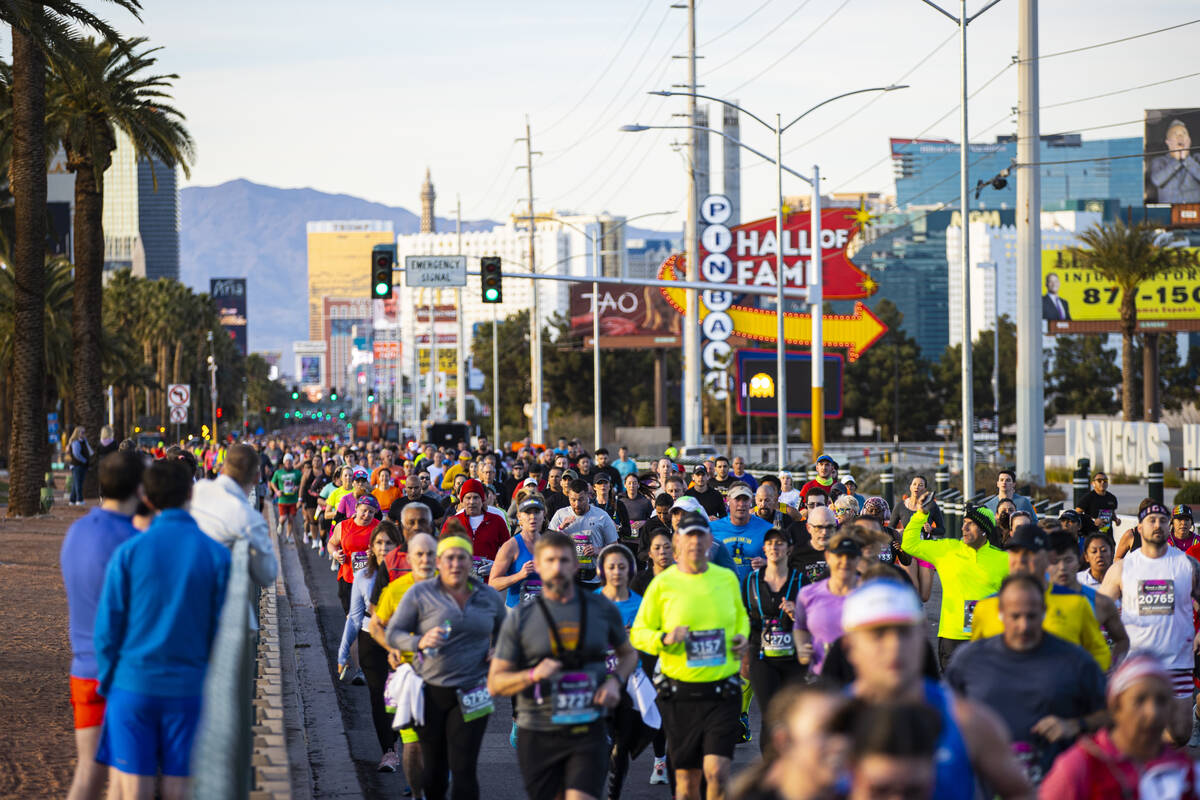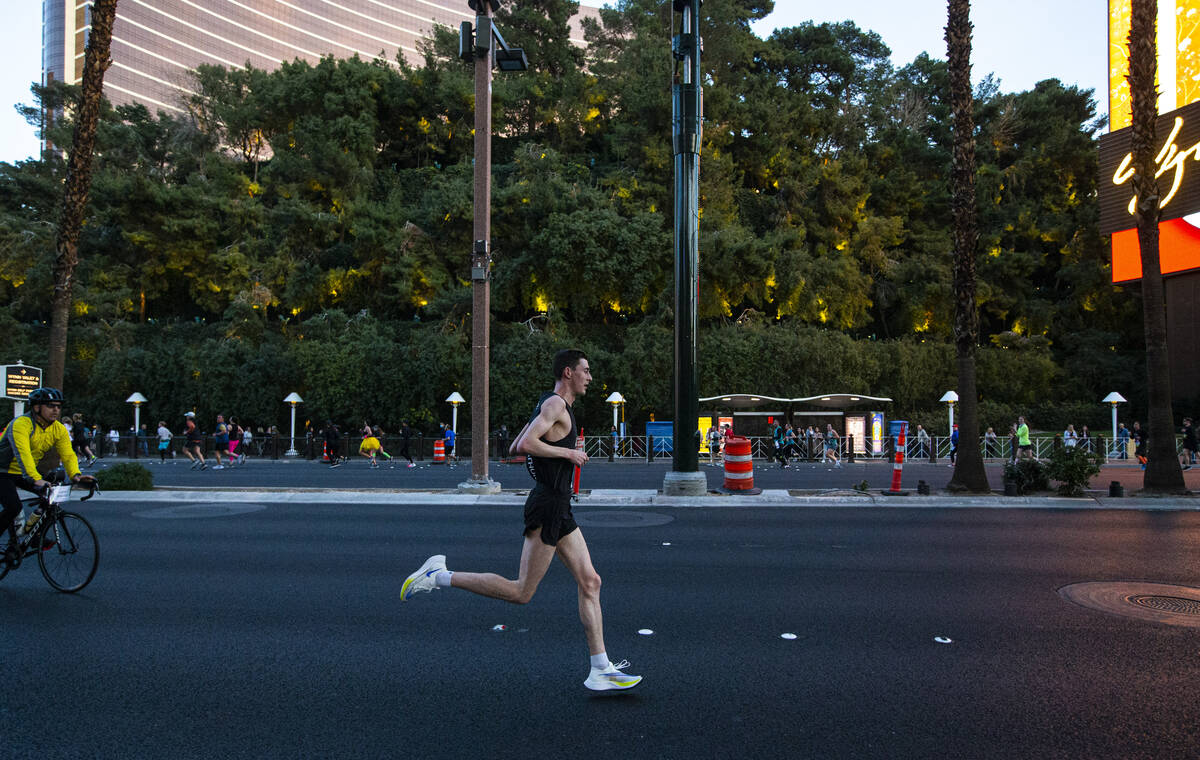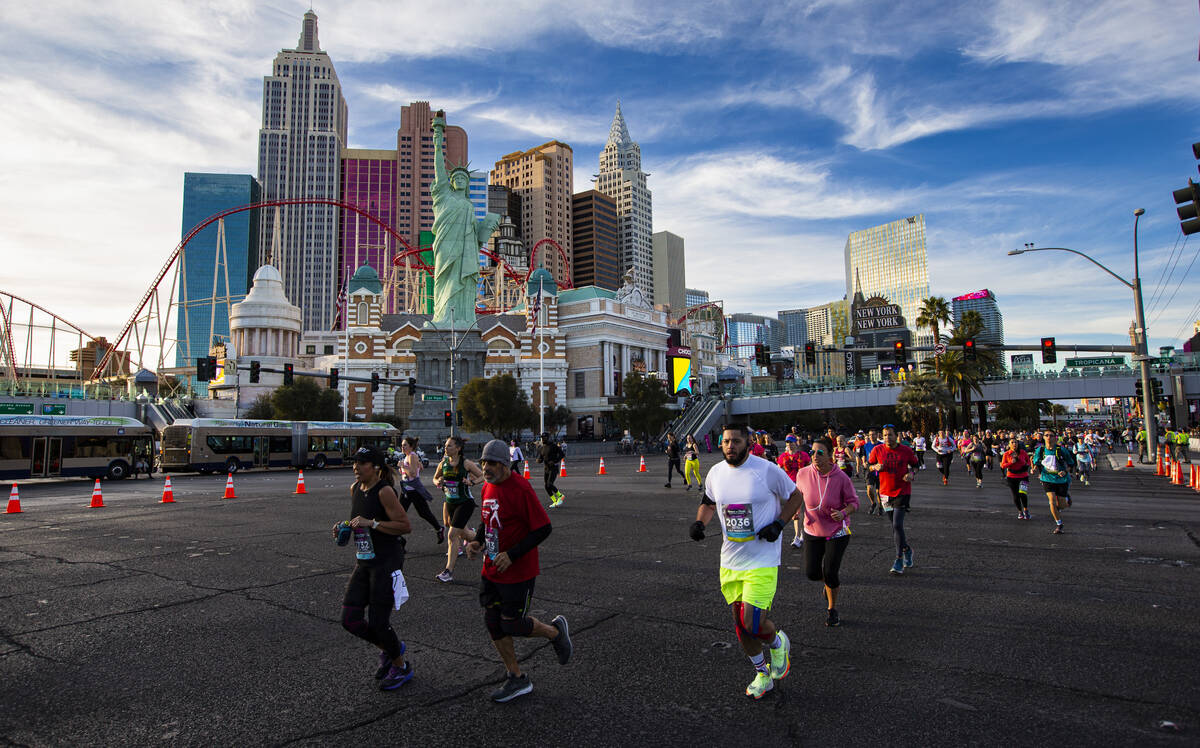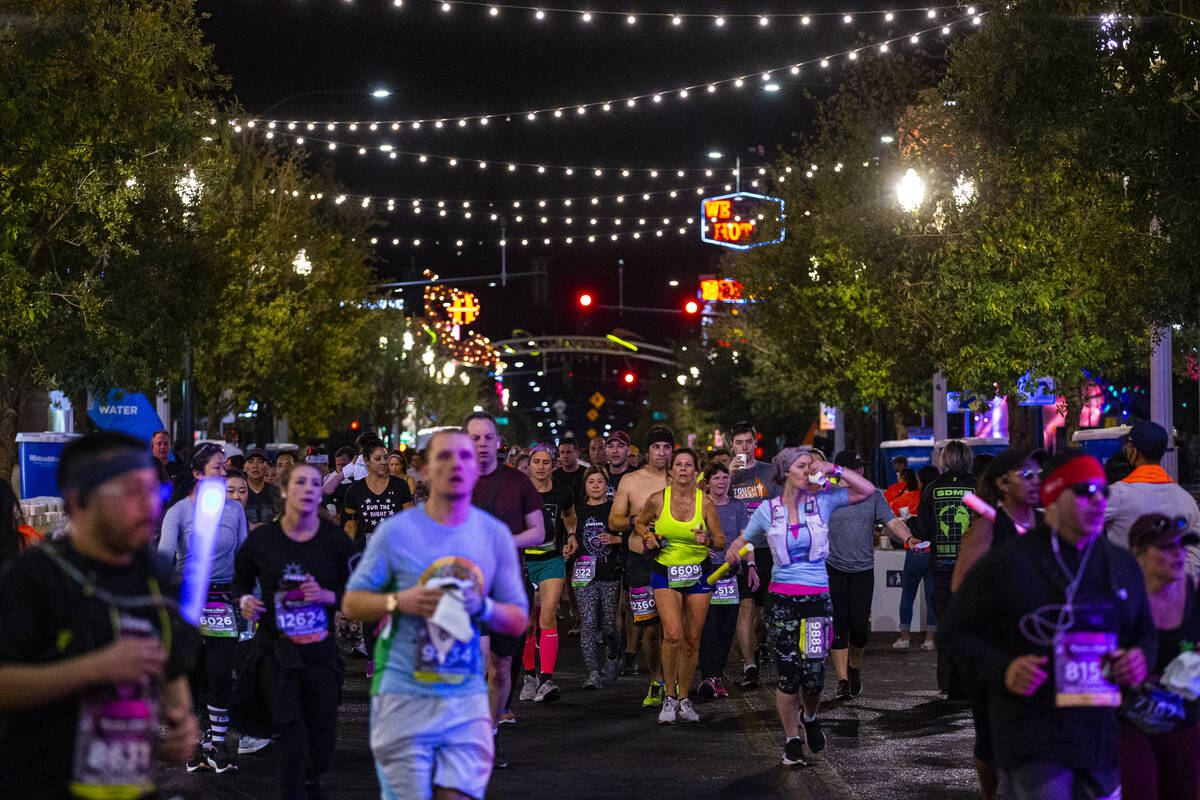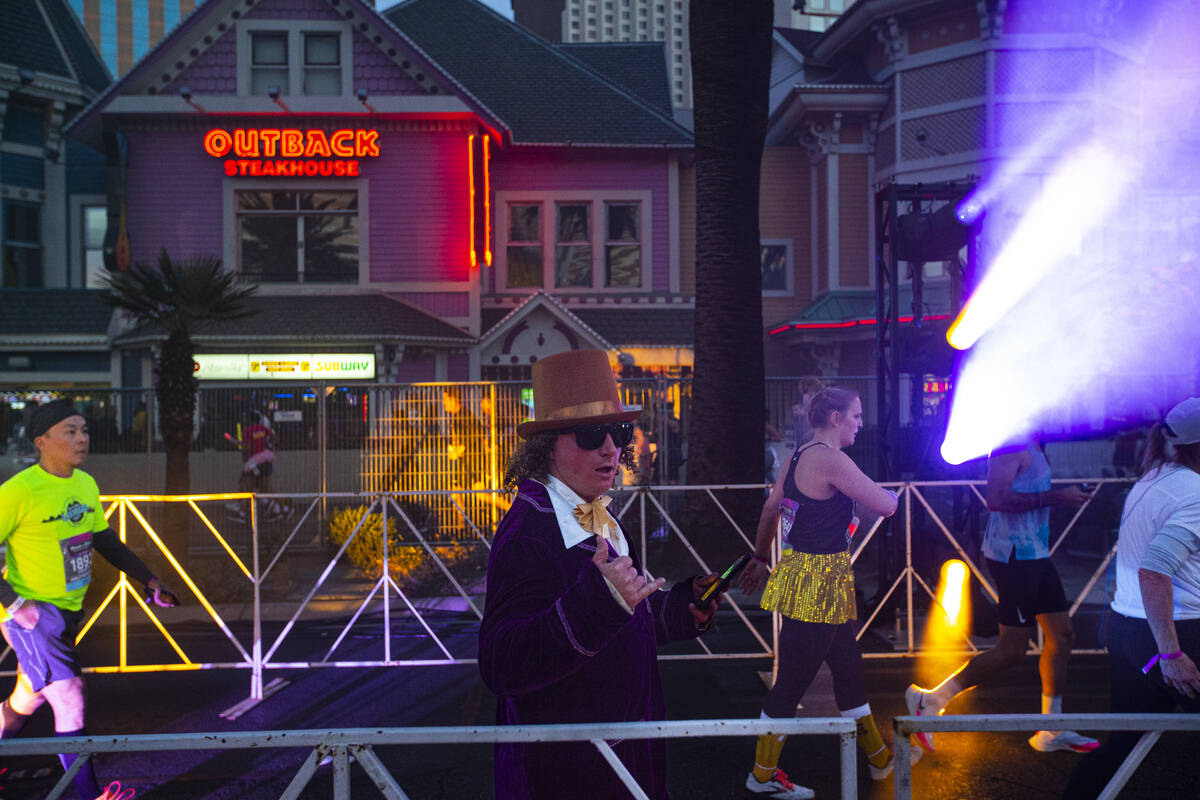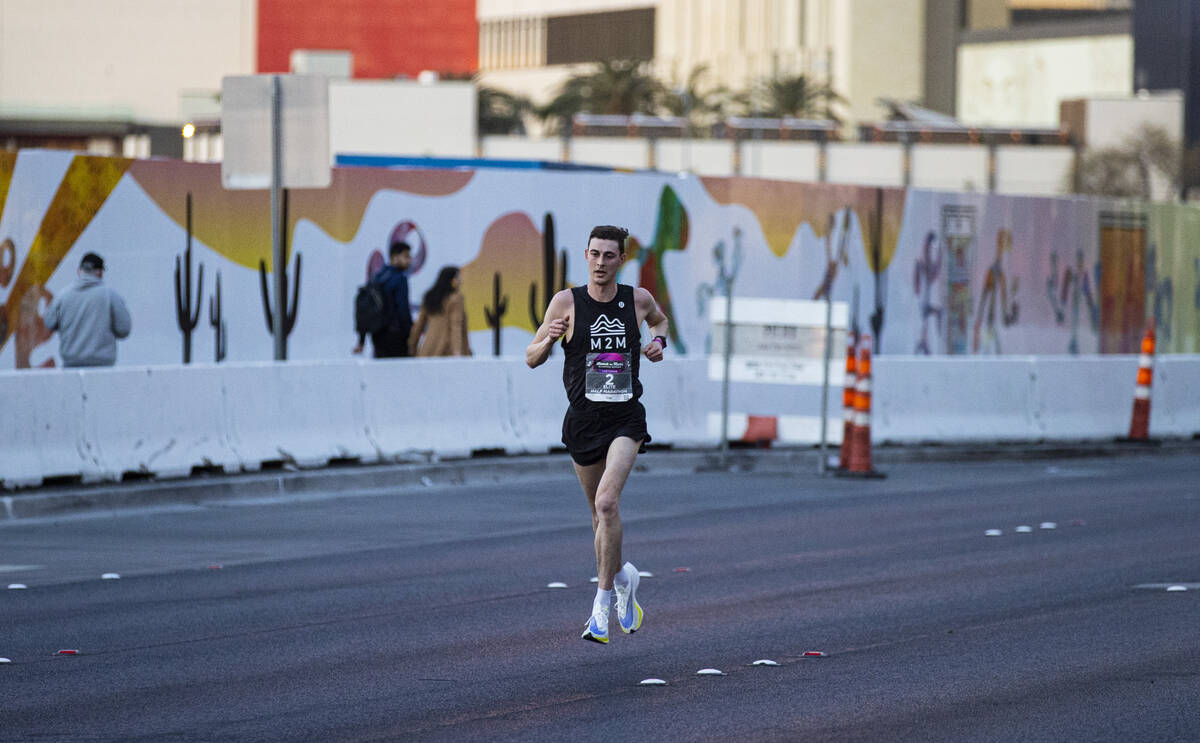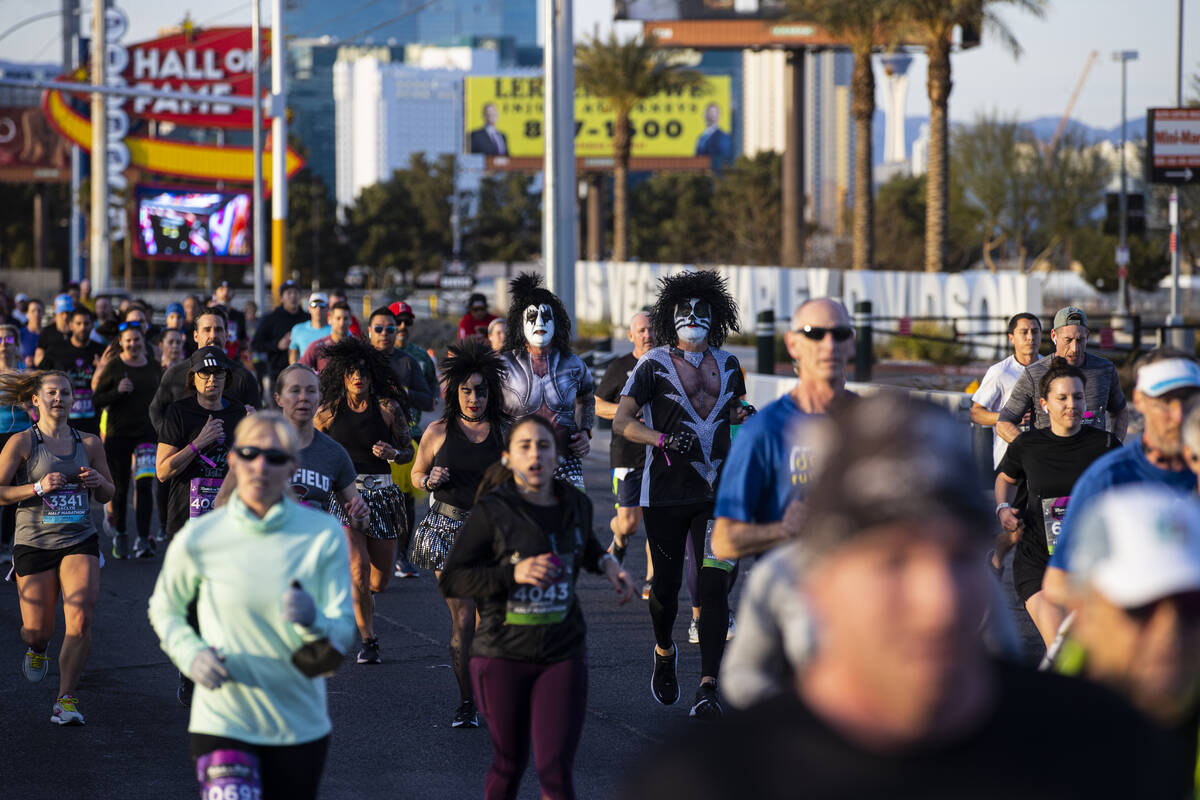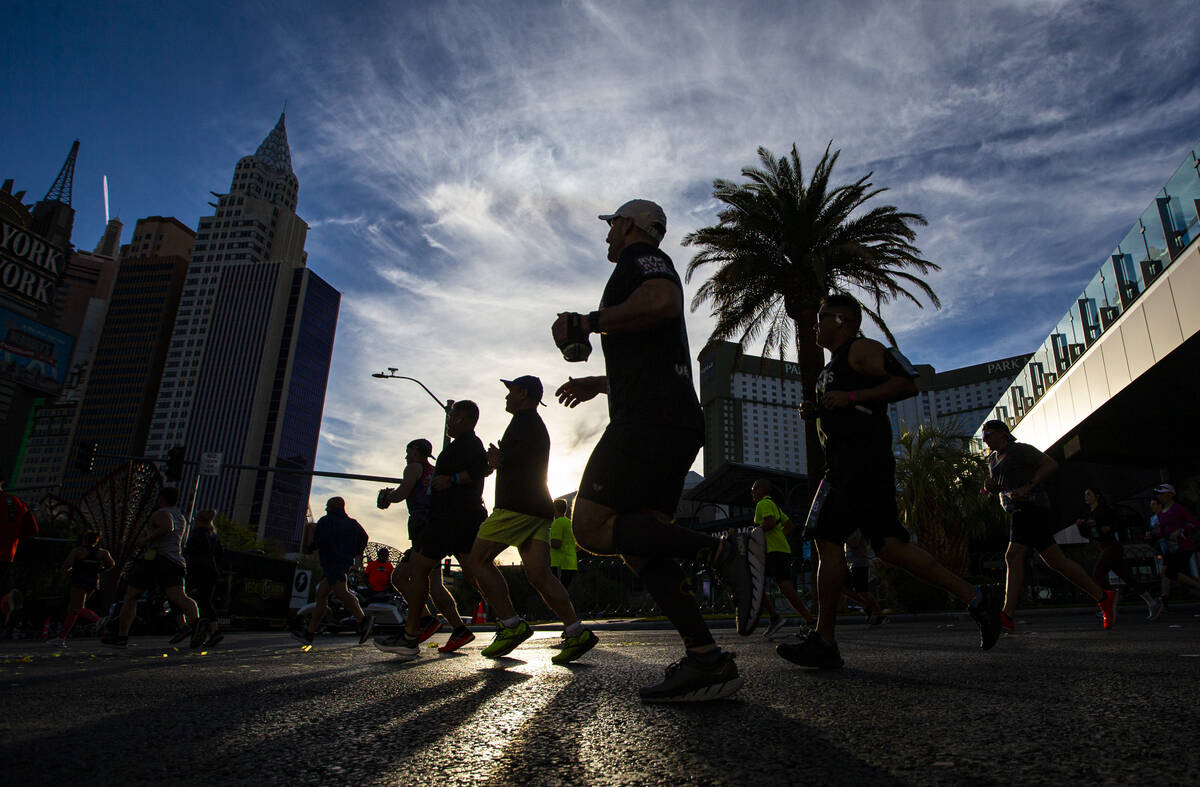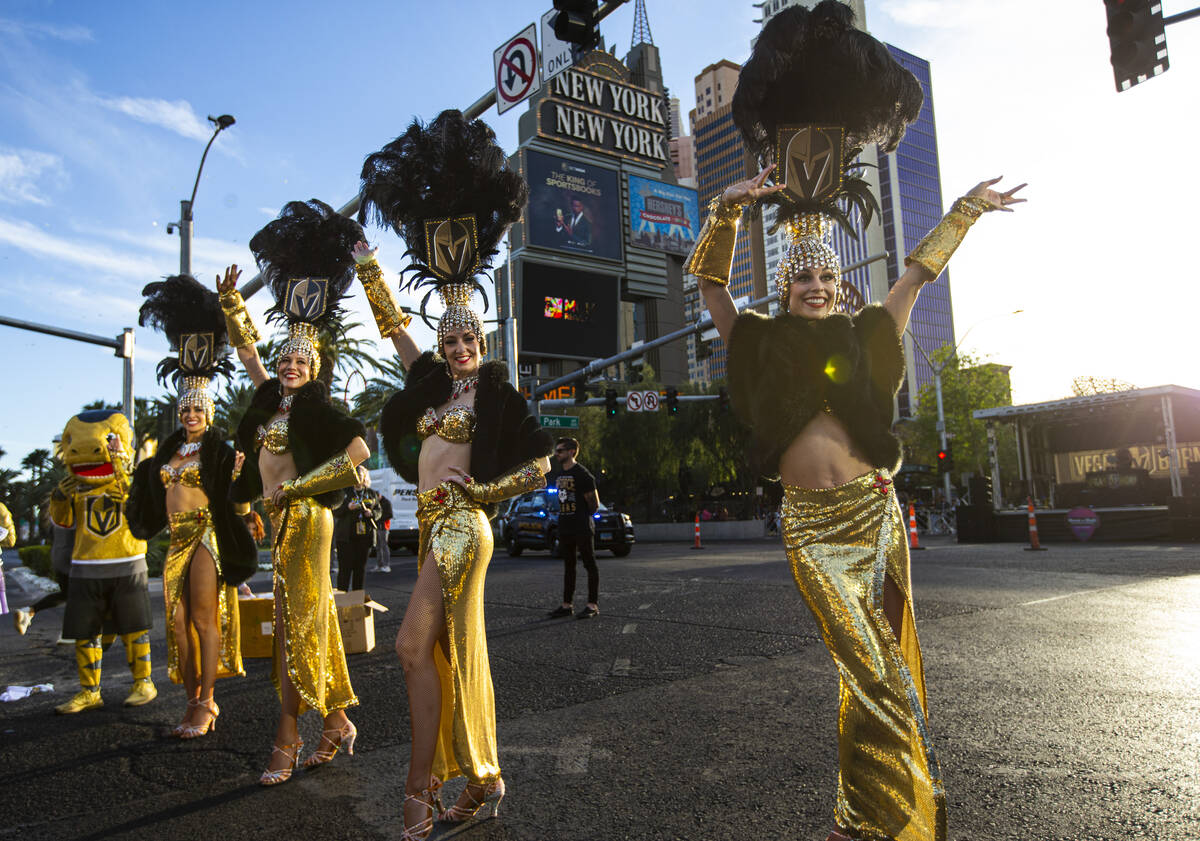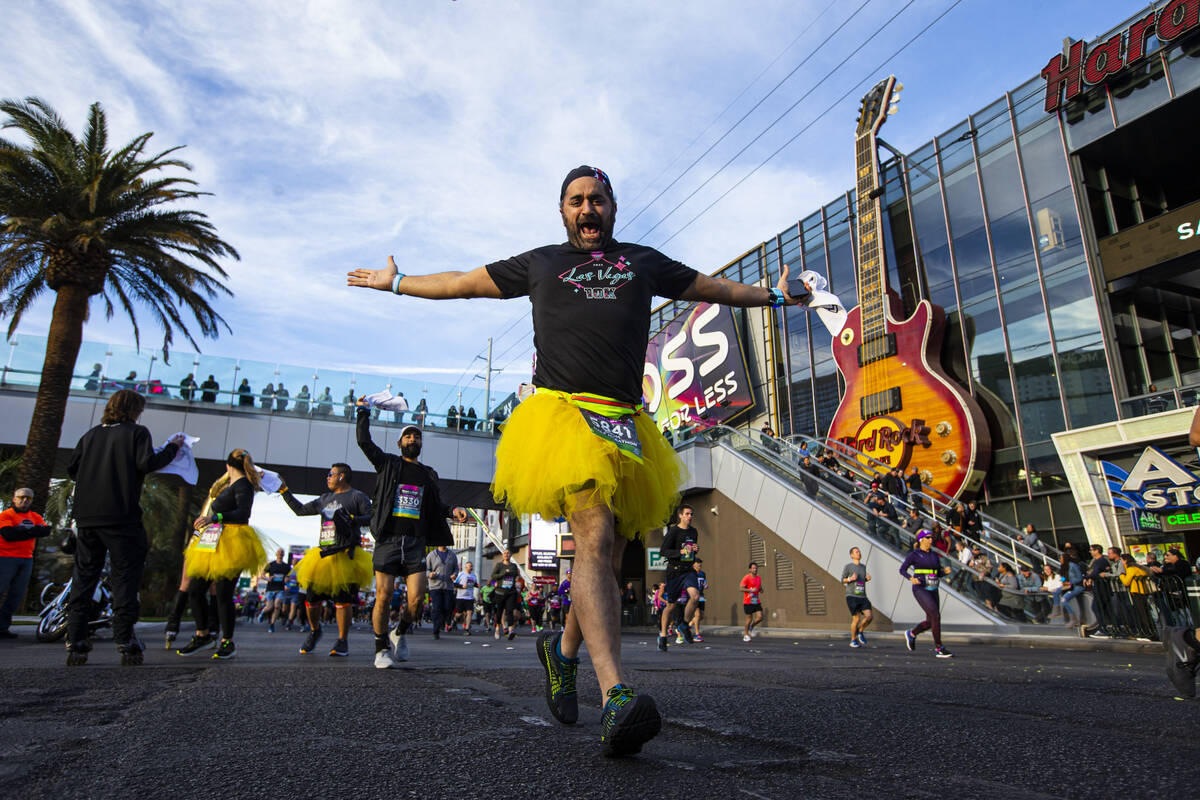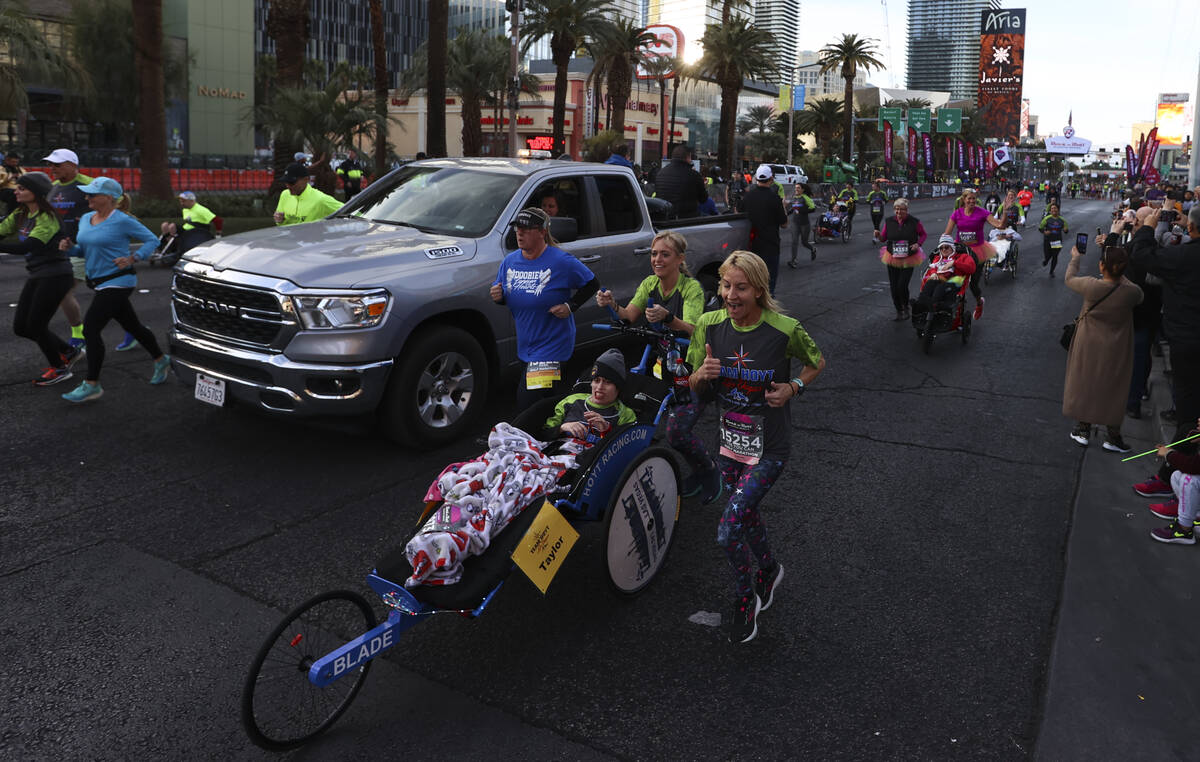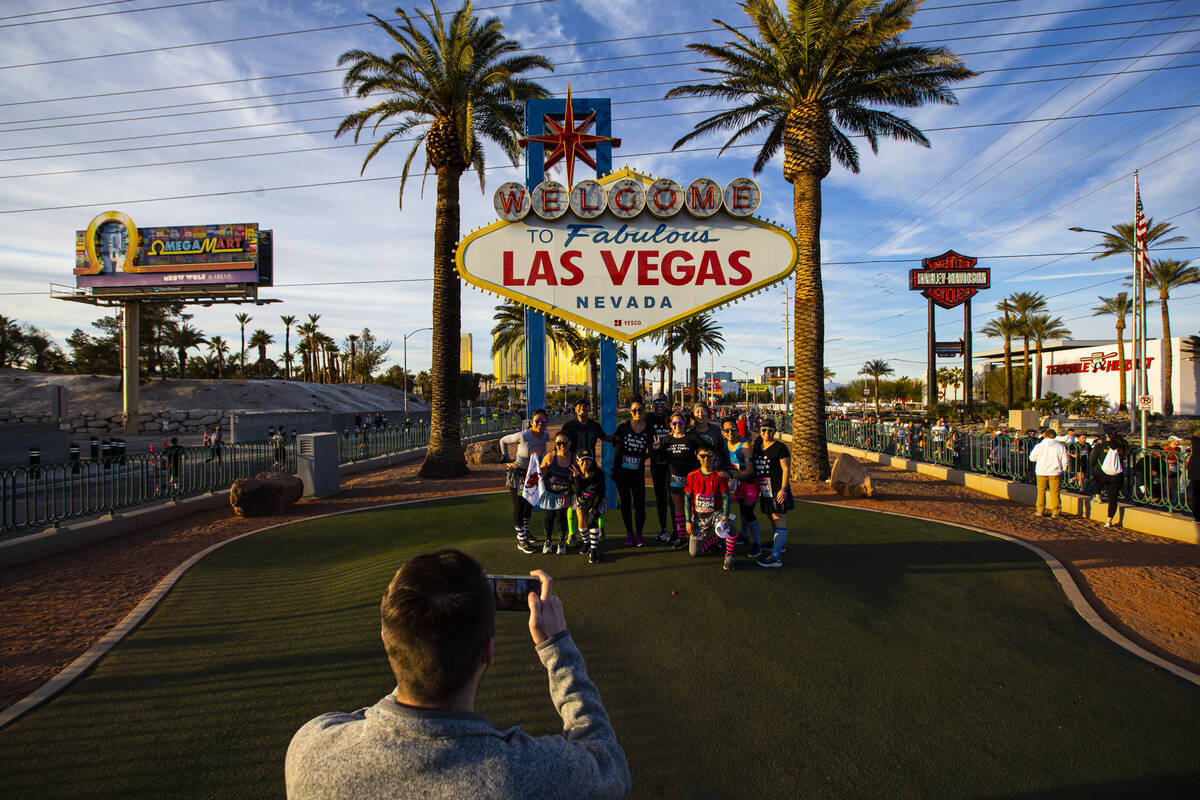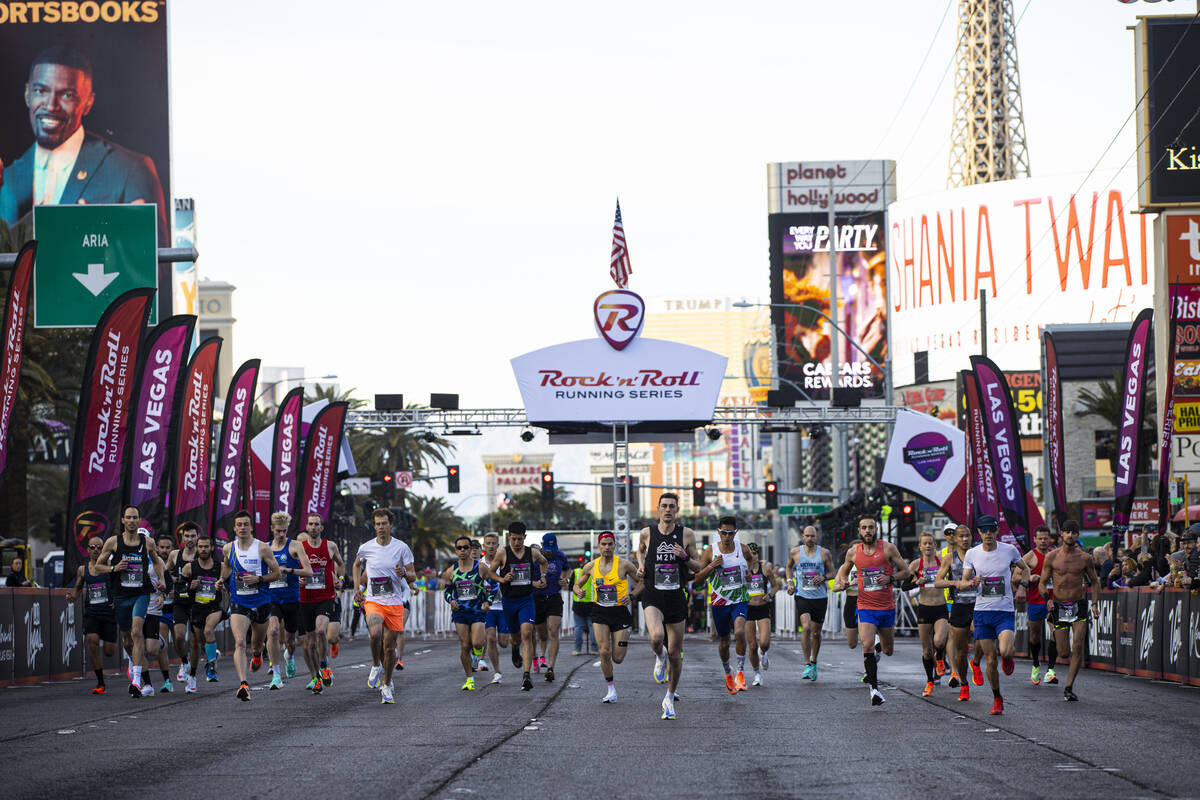 A 4-inch blister on her right foot nearly kept Ellie Stevens from running in the Rock 'n' Roll Las Vegas half-marathon, and she didn't decide until Sunday morning to enter the race.
And once she started, Stevens didn't think she was winning, having resigned herself to second place.
But Stevens, a top British athlete who has lived in Las Vegas for four years, took the lead around the 10-mile mark and beat the rest of the women's field with a time of 1 hour, 17 minutes, 52 seconds. In second was Danae Dracht of Santa Monica, California, who ran a 1:18:24.
"I've run this race for so many years," Stevens said with a beaming smile. "Finally, I managed to win. I'm happy. I love this race."
Stevens didn't intend to run in another half-marathon so soon after competing two weeks ago in Mesa, Arizona. She was sixth in Mesa with a personal-best 1:14:28, and Stevens saw she had a shot to win Sunday.
"It was just my body holding up, a 37-year-old," Stevens said. "I just thought I would keep going. Then one of the race girls was on the bike, and she was like, 'You've got 10 seconds (lead). You've got 15 seconds.' So I just held strong."
Canadian Justin Kent dominated the men's side, running a 1:04:37. John Borjesso of Boulder, Colorado, was second with a time of 1:06:24.
With no one around, Kent, 29, didn't get the natural push he wanted from the competition and was disappointed with his time. He ran a personal-best 1:03:31 two weeks ago in Vancouver, British Columbia, and through the first 10 kilometers he thought he had a shot to surpass it.
But the combination of feeling sore and the Strip's neon lights as the sun was setting diverted his attention.
"I think I fell asleep a little bit," Kent said. "You are so distracted in this straight of a race. I think I maybe slowed down without noticing."
He said he think his time in Vancouver might be good enough to put him on Canada's world half-marathon team, but wants to improve that mark to be sure.
"With the pandemic, I missed a lot of opportunities racing," Kent said. "This year, I'm trying to race a ton."
Contact reporter Mark Anderson at manderson@reviewjournal.com. Follow @markanderson65 on Twitter.
Rock 'n' Roll Las Vegas
Sunday's results
Half-marathon
Women
1. Ellie Stevens, 37, Las Vegas, 1:17:52
2. Danae Dracht, 29, Santa Monica, Calif., 1:18:24
3. Kirsten Lee, 28, Canada, 1:18:40
Men
1. Justin Kent, 29, Canada, 1:04:37
2. John Borjesso, 29, Boulder, Colo., 1:06:24
3. Andy Wacker, 33, Boulder, Colo., 1:06:45