Freddy Adu debuts, but Lights FC loses to D.C. United
Updated February 25, 2018 - 12:42 am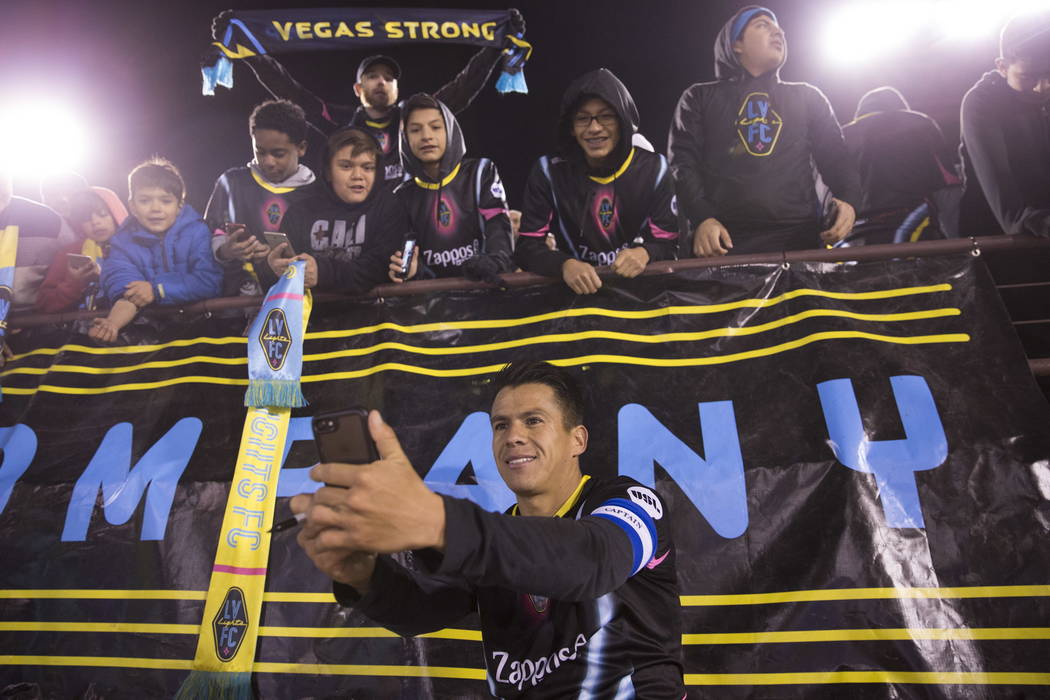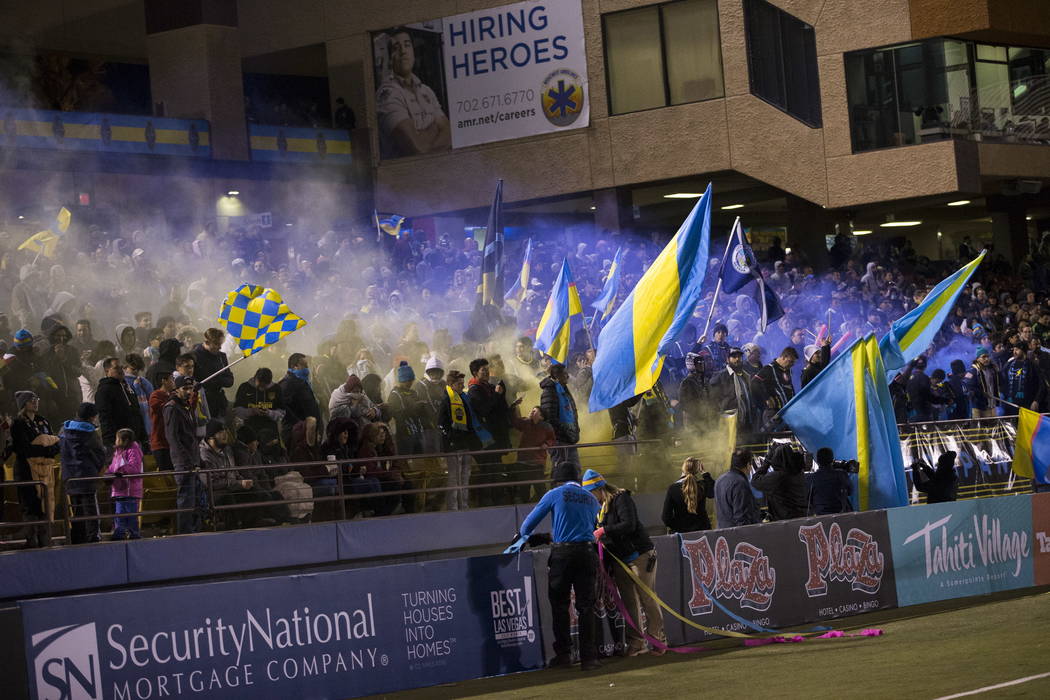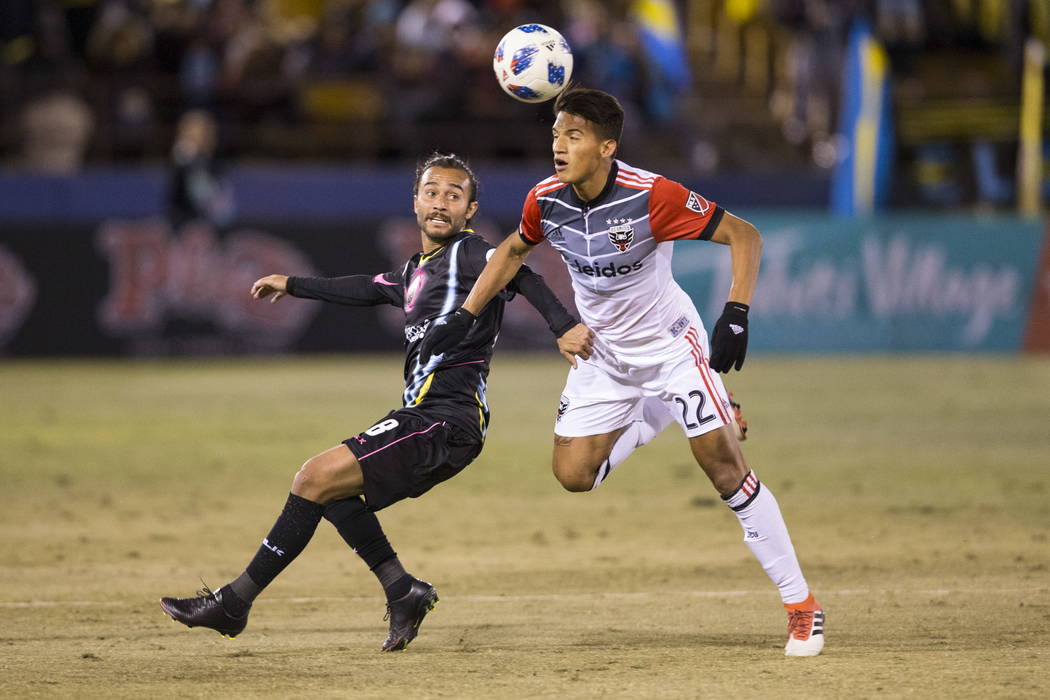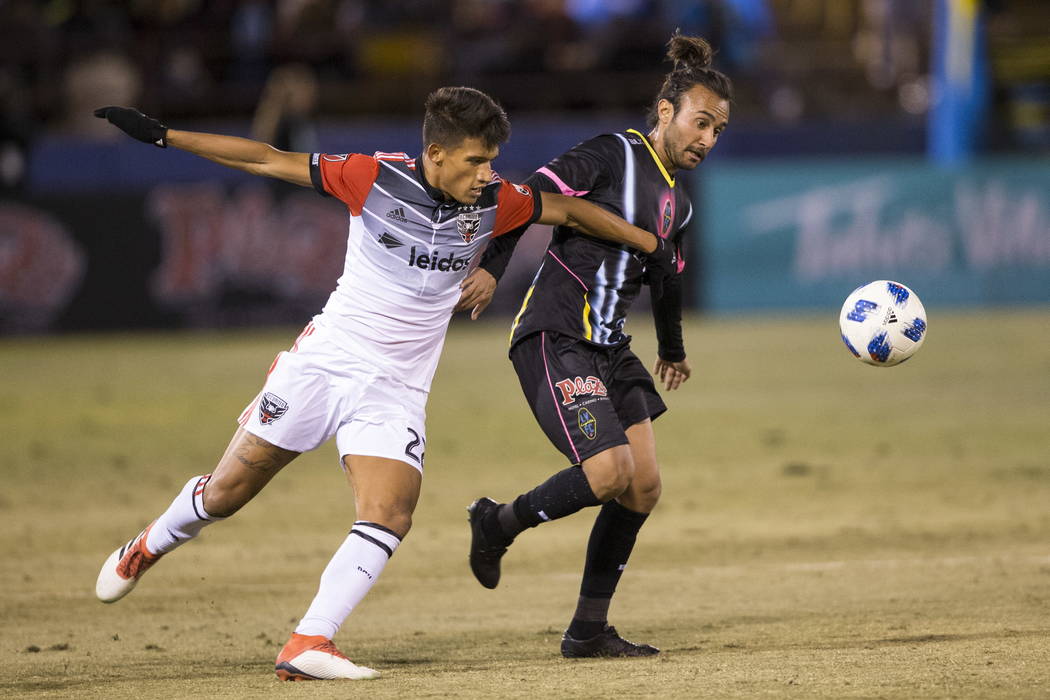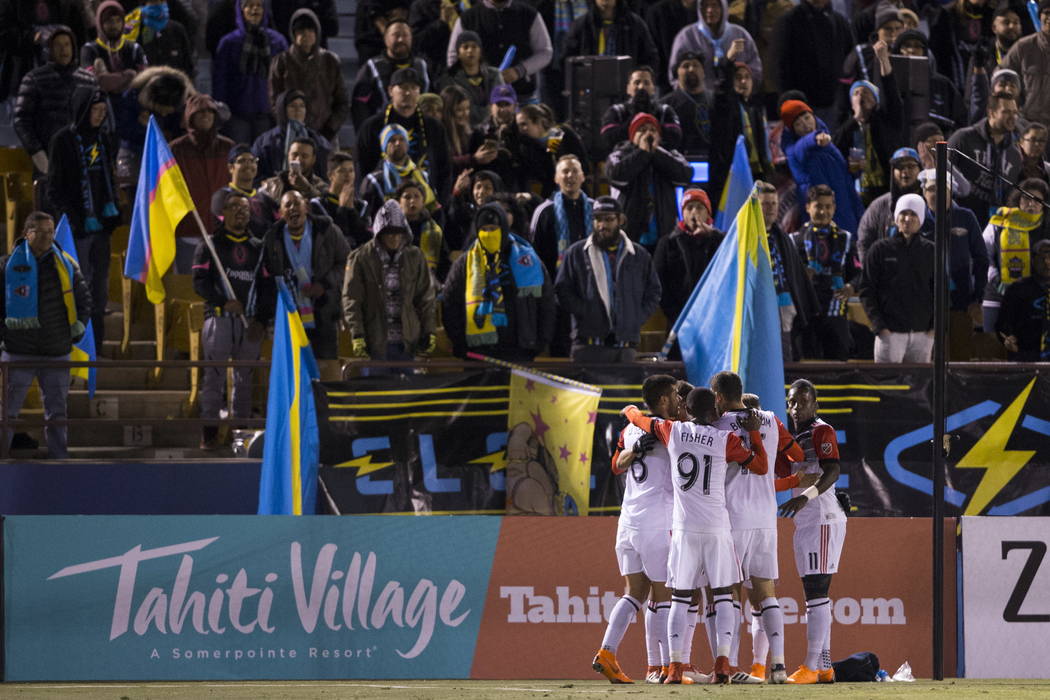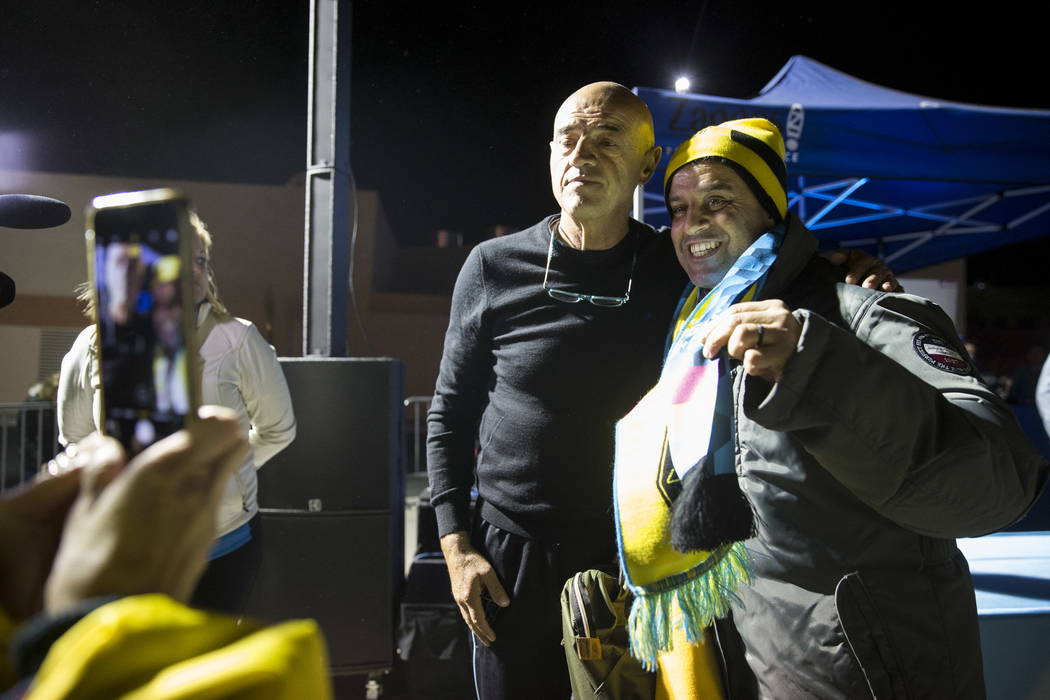 The announced crowd of 7,158 at Cashman Field gave former American soccer prodigy Freddy Adu a large ovation when he made his Lights debut Saturday.
The fans cheered even louder when he helped the team score.
Adu recorded an assist on Miguel Garduno's 86th minute goal in the Lights' preseason game against Major League Soccer's D.C. United and made an offensive impact in the team's 4-2 loss. But he still has work to do to impress coach Jose Luis Sanchez Sola, who wants to see more from the attacking midfielder and the rest of the team.
"As a human being, I really love him. I have a very good relationship with him," Sola said. "But furthermore, he's very far from the Freddy Adu this team needs."
Adu's debut was made extra special because it came against D.C. United, the team that took him with the No. 1 overall pick in the 2004 MLS SuperDraft. Adu was 14 at the time but made 87 appearances for the club in the next three seasons and scored 11 goals.
After that, he became a career journeyman and joined the Lights on trial in January. That didn't stop fans from clamoring for him to take the field, as they began chanting "We want Freddy!" after Lights striker Juan Jose Calderon scored in the 54th minute to cut the team's deficit to 2-1.
Adu came in eight minutes later and almost helped the team pull even, drawing a penalty just outside the box in the 73rd that set up a missed Calderon free kick. United got its lead back to two in the 80th minute after a goal by Ian Harkes, but Adu's pass to Garduno helped the Lights draw within one again.
He fired high on a potential equalizer moments later, bringing his hands to his head almost immediately after the ball left his foot. The shot was the Lights' final chance, as Luciano Acosta later scored in extra time for D.C. to seal the MLS club's victory and ruin Sola's night.
"Today we made 10 steps backward," Sola said. "We cannot concede so many things so easily. We are giving them things. They are winning without any effort."
The Lights coach was visibly upset after the team finished a three-game run of playing MLS teams at Cashman Field. The club drew an average of 7,865 for the three games but struggled to compete, losing 9-4 to the Montreal Impact, Vancouver Whitecaps FC and D.C. United on aggregate.
"We missed passes. We have players losing one-on-one drills, one-on-one situations," Sola said. "These same players, they haven't lost these passes, they haven't made these mistakes with other teams. So why come here to (the) Las Vegas Lights and do this? It's not fair. It's not fair for the city, it's not fair for the owner, it's not fair for nobody."
The Lights still have time to improve before their March 17 regular-season opener at Fresno FC. They are expected to scrimmage at fellow United Soccer League side Orange County SC on March 9 as a final dress rehearsal.
The team won't return to Cashman Field until March 24 against Reno 1868 FC, giving Sola plenty of time to search for answers.
"I'm sure I will solve this. I will solve this," Sola said. "There is no excuses."
Contact Ben Gotz at bgotz@reviewjournal.com. Follow @BenSGotz on Twitter.