Lights FC opens inaugural USL season with 3-2 win at Fresno
Updated March 17, 2018 - 11:33 pm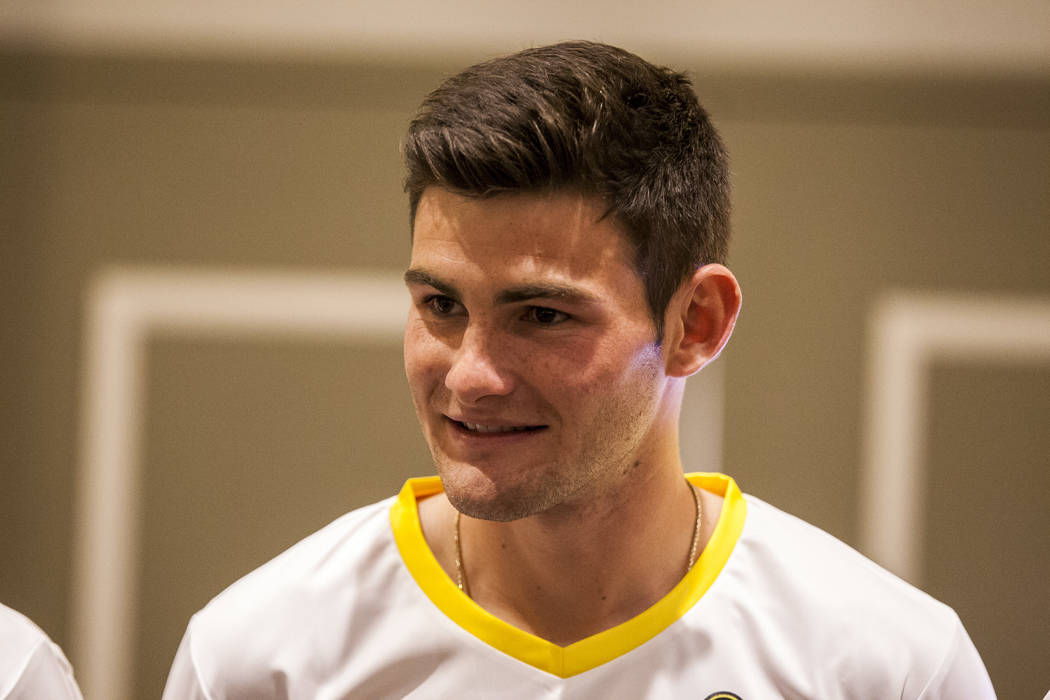 Lights FC technical director Jose Luis Sanchez Sola promised his team would be entertaining.
The Lights delivered from kickoff on Saturday.
The team's inaugural game at Fresno FC featured an incredibly fast start, a near comeback and plenty of chances for both sides. The Lights managed to finish more of theirs to win 3-2, taking three points in their United Soccer League debut before an announced crowd of 7,750 at Chukchansi Park in Fresno, California.
"(I'm) very, very happy," Sola said. "The first game and the first win."
The Lights got rolling from the start, with Las Vegas native Matt Thomas firing a strike from the top of the box 70 seconds in for the fastest goal by an expansion team in USL history. Thomas, a former Palo Verde High standout, put so much force on the kick that he had to steady himself with both hands before being circled by teammates.
"It was just like a moment of bliss. I couldn't have (written) it better myself," said Thomas, who was discovered at the team's local combine. "I should've come up with a celebration beforehand, but I didn't know that was going to happen. Kind of just living in the moment, I guess."
The Lights added to their lead in the 57th minute when halftime substitute Alex Mendoza finished a ball that trickled to the top of the box after a throw-in. Defender Joel Huiqui put the team up 3-0 six minutes later, getting his head on Carlos Alvarez's corner kick.
"We were just clicking," Alvarez said. "All the guys were up for the challenge."
The team's aggressive style provided Fresno plenty of chances to get back into the game, and the Foxes started capitalizing late. Forward Jemal Johnson scored in the 73rd minute, and forward Renato Bustamante cut the deficit to 3-2 just before stoppage time.
But the Foxes couldn't find an equalizer, and the Lights won the first match between the Western Conference's two expansion teams.
"The guys are happy, obviously," Alvarez said. "We're just starting, so we need to focus on the next one. Enjoy it a little bit, taste it, but at the end of the day we go back to work on Monday. It's just the first game, so we haven't accomplished anything."
Contact Ben Gotz at bgotz@reviewjournal.com. Follow @BenSGotz on Twitter.