Ugliness all around in Lights' first defeat
Updated April 28, 2018 - 12:09 am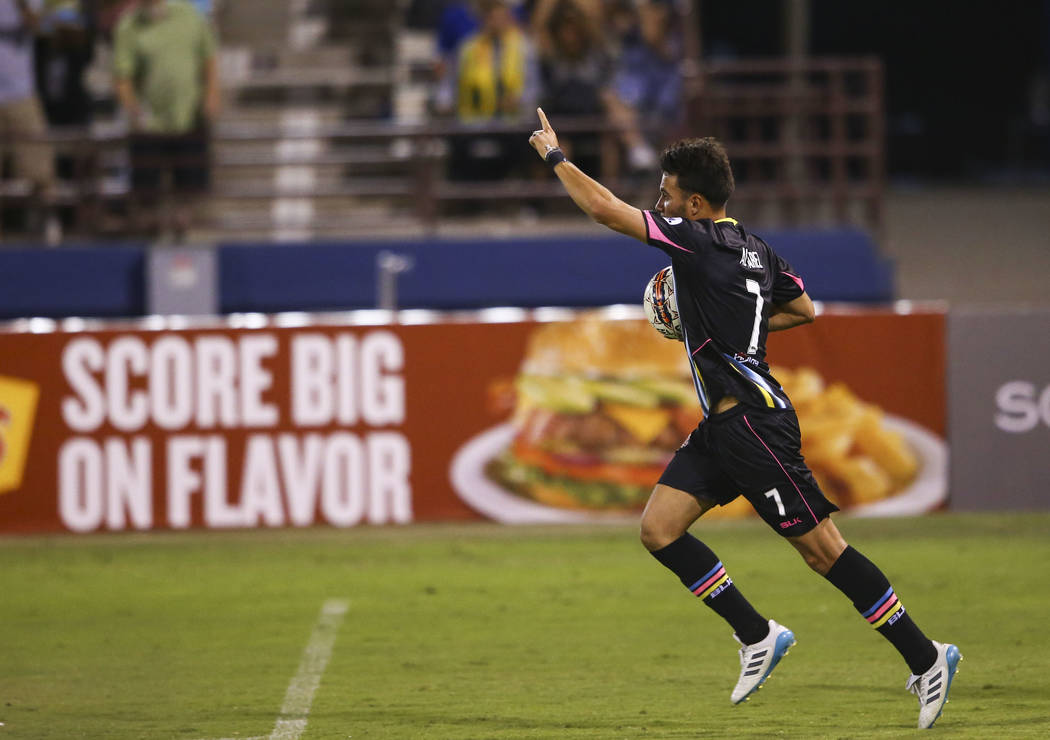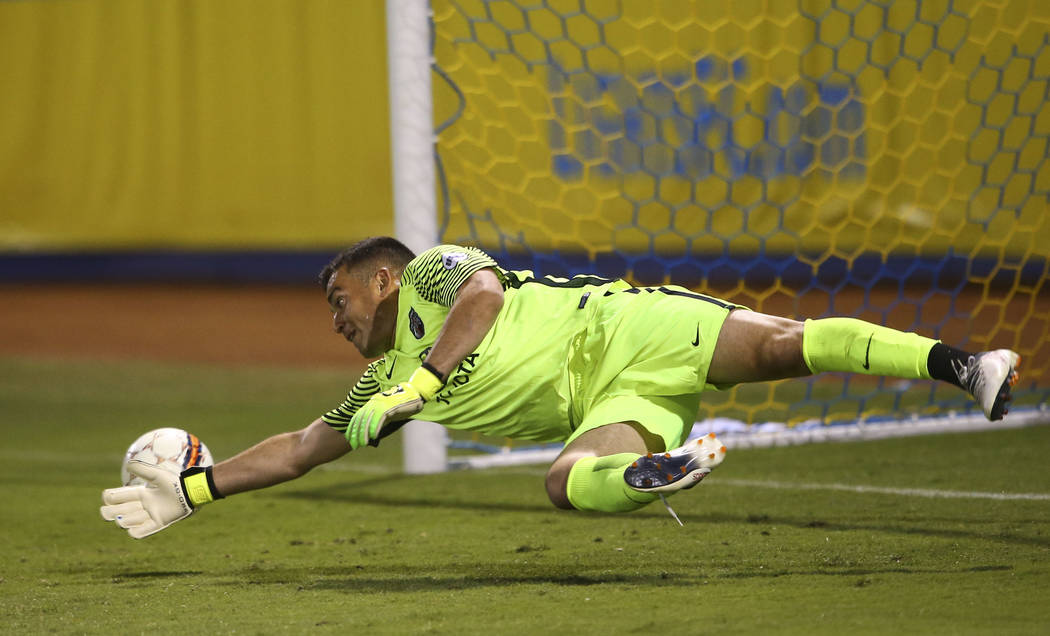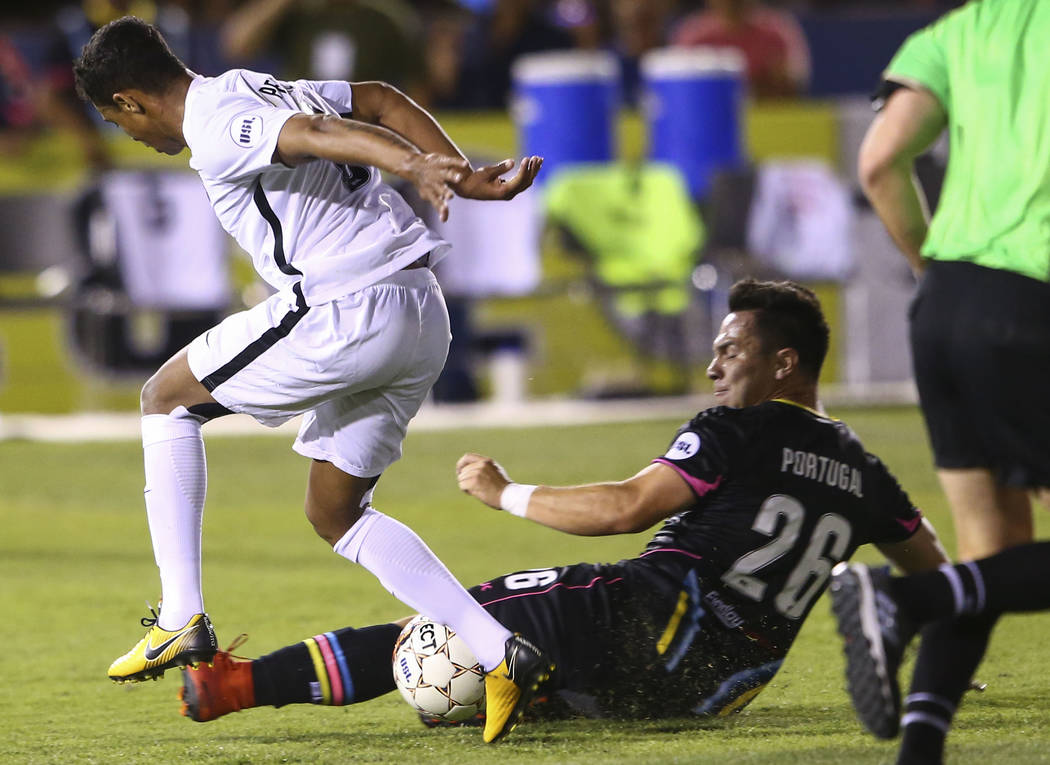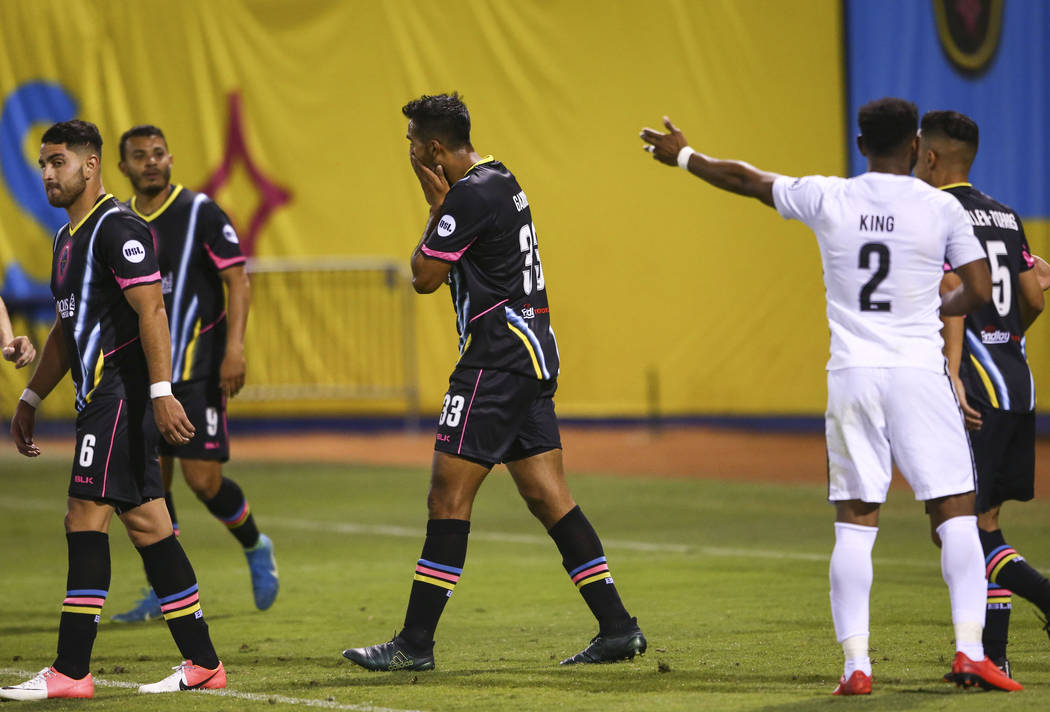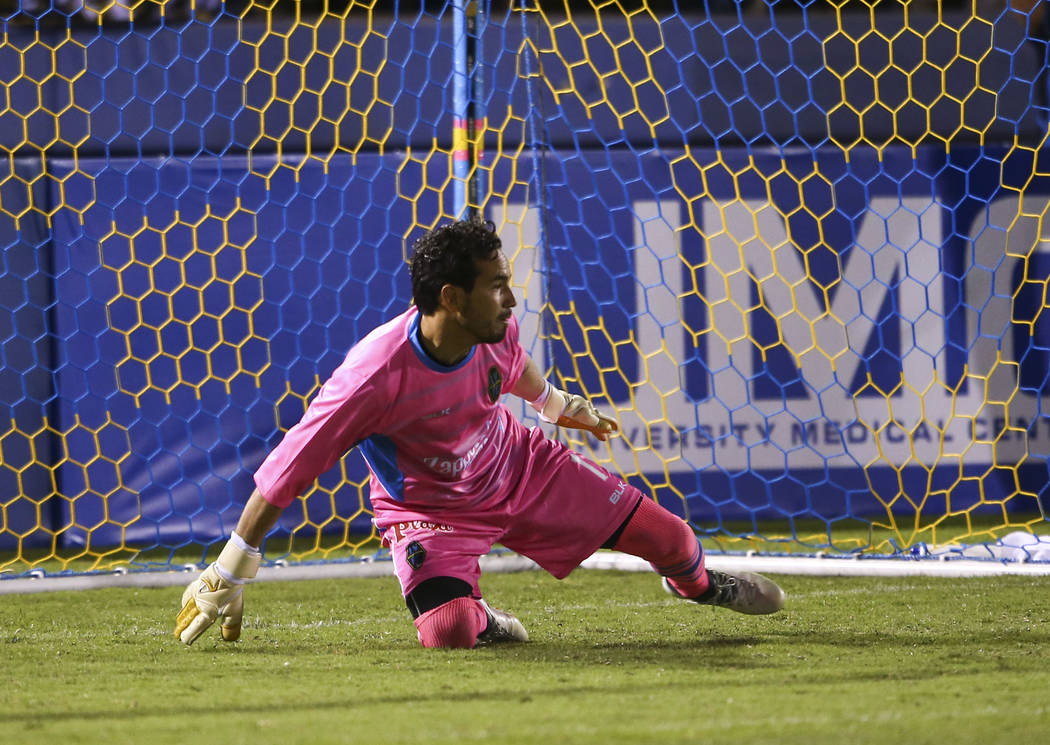 Lights technical director Jose Luis Sanchez Sola sat at his postgame press conference and mimed putting a gun in his mouth.
That's how he felt about his team's performance in a 3-1 loss to San Antonio FC on Saturday, a night marked by ugliness both on and off the field at Cashman Field.
The Lights (2-1-2) picked up their first loss of the season in front of an announced crowd of 8,025, but the match was prolonged by a seven-minute delay in the second half after fans threw objects onto the field.
"About the crowd behavior, we are also responsible," Sola said. "We didn't give them the team they were looking for. So that's why they began to act like that."
The crowd became hostile after the officials awarded San Antonio FC (2-2-3) a penalty kick and Rafa Castillo buried it in the 51st minute to put his team up 3-0. That ignited the crowd, especially because the fans were upset with perceived missed calls in the first half that resulted in Sola giving the referees an earful at halftime.
"(The officials) were bad but we were (much) worse," Sola said.
One fan threw a bottle at an official as he walked to the locker room, and when objects appeared again in the second half the match was stopped to give fans time to cool down. Lights owner Brett Lashbrook said two people were ejected by the team and will not be allowed back at future matches.
"Any time you invite 10,000 people over to a party, there can always be one or two knuckleheads," Lashbrook said. "And there's clearly zero tolerance for knuckleheads and we will handle any knuckleheads swiftly."
Sola pointed out that the Lights had numerous defensive miscues, two of which resulted in long counterattacks and goals for San Antonio in the first half.
The team came out with a gameplan that involved getting balls over the defense and playing one-on-one in the back, and it resulted in the Lights allowing a season-high number of goals.
"I put in the wrong system," Sola said. "Then in the second half we tried to fix it. But obviously it was very risky."
The Lights did get one goal in the second half when Carlos Alvarez, San Antonio FC's first-ever signing for its inaugural season in 2016, scored his second of the season in the 75th minute.
Any possibility of a comeback though was erased when defender Christian Torres was given a red card in the 88th minute, leaving the team a man short for all nine minutes of stoppage time. The match still ended on a more pleasant note when the two teams signed autographs for fans together.
The loss was a rough end to the Lights' season-long four-game homestand, where the team finished 1-1-2. The Lights now have to move on quickly before a Monday night game at Real Monarchs SLC, but Sola wasn't ready to let the loss go at the end of his remarks.
He was ready to make a certain gesture instead.
"Now, if you have gun, put in in my mouth," he said.
More Lights: Follow all of our Las Vegas Lights FC coverage online at reviewjournal.com/lights and @RJ_Sports on Twitter.
Contact Ben Gotz at bgotz@reviewjournal.com. Follow @BenSGotz on Twitter.