Mage wins 149th Kentucky Derby; 2 horses euthanized in early races
Updated May 6, 2023 - 5:58 pm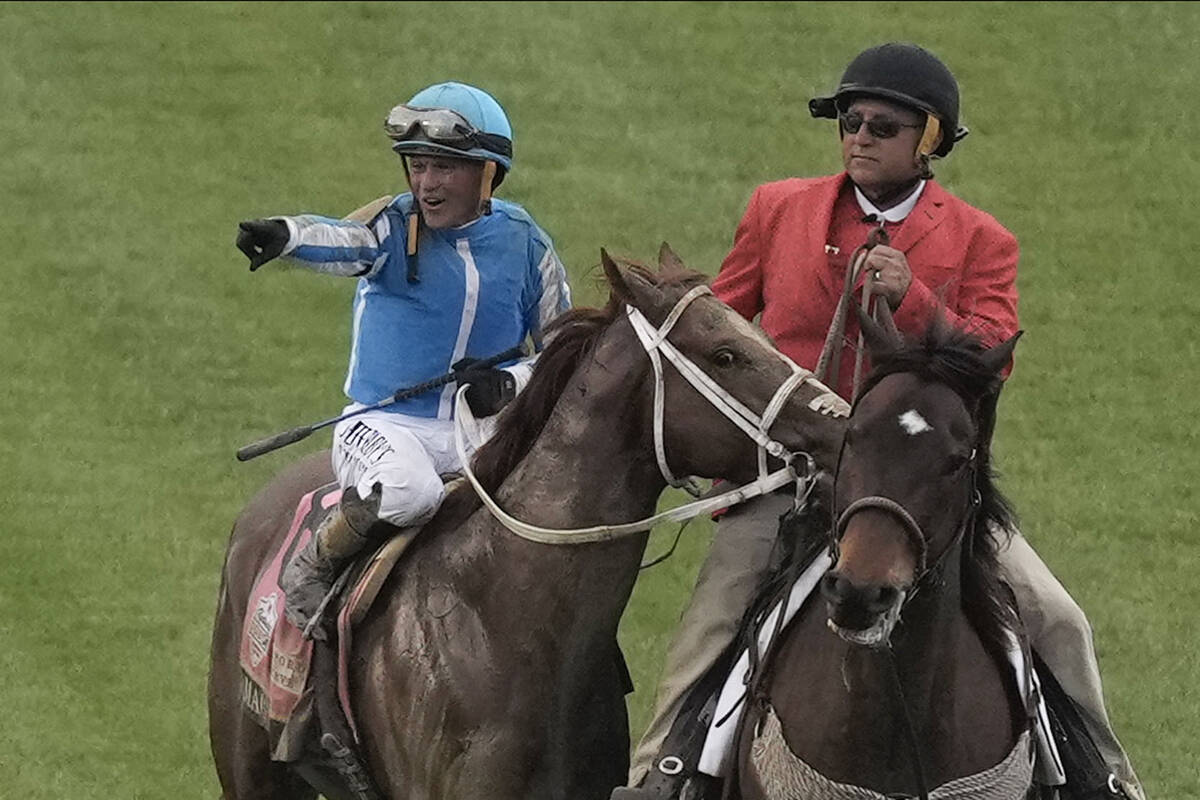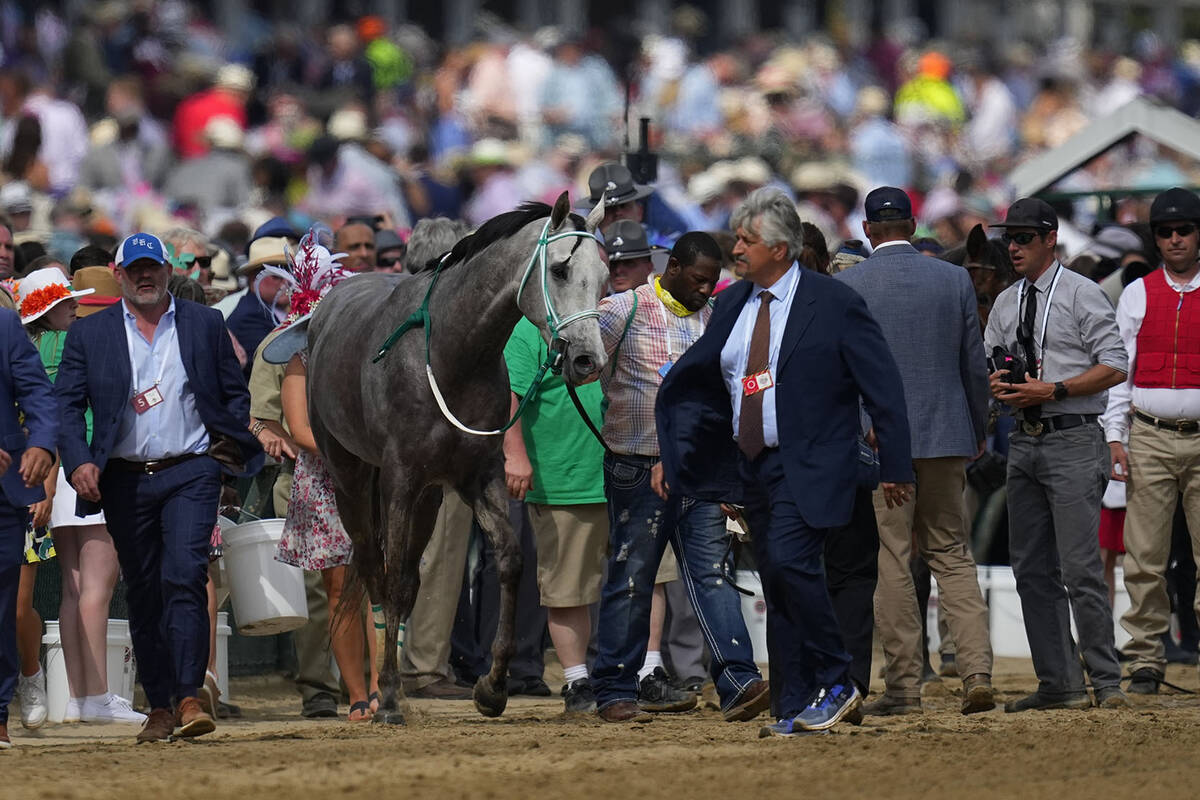 Mage, a 15-1 underdog, rallied down the stretch to win the Kentucky Derby at Churchill Downs on Saturday.
The 149th running of the race cast a pall for some of the estimated 150,000 attendees on a mostly cloudy and warm day.
Two more horses died, making it seven in all, before the Kentucky Derby, and early favorite Forte was scratched with an injury.
The deaths dealt further blows to a sport already reeling from a series of doping suspensions and breakdowns.
"It's concerning, and I hope they're quickly trying the best they can to correct whatever's going on," said Michael Freeze, who along with his friend dressed up as jockeys. "They need to do whatever is best for the horses, and the sport in general."
Forte was the fifth scratch from the Derby in the run-up to the $3 million race for 3-year-olds. Chloe's Dream, a 3-year-old gelding, and Freezing Point, a 3-year-old colt, were both injured in their undercard races and were euthanized.
Forte had been the early 3-1 favorite; his absence reduced the field to 18 horses for the 1 1/4-mile race.
"This is part of racing and it's the cruel part," Mike Repole, co-owner of Forte, said in an interview with FanDuel TV.
Chloe's Dream got hurt in the second race Saturday. The horse was taken off in an equine ambulance with a right front knee injury and was euthanized, trainer Jeff Hiles confirmed to The Associated Press.
"He just took a bad step out there," Hiles said. "They could do the same thing running in the field as they could on the track. So it's very unfortunate. That's what we deal with."
Freezing Point suffered a left ankle injury in the Pat Day Mile and was euthanized, trainer Joe Lejzerowicz told the AP. He said Fort Bragg, who finished third, came over and slammed into Freezing Point during the race.
The Associated Press contributed to this report.