Conor McGregor avenges loss to Nate Diaz at UFC 202
August 21, 2016 - 8:07 am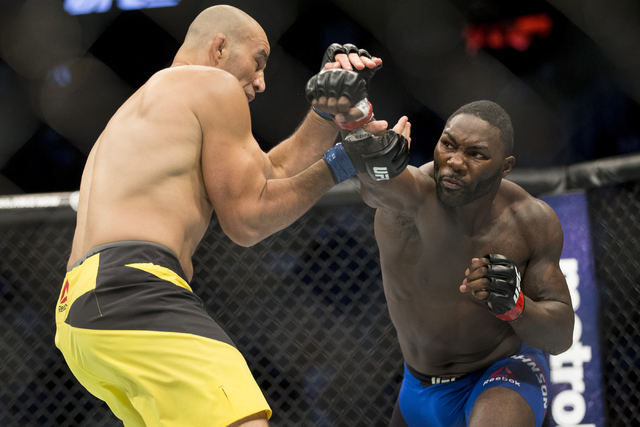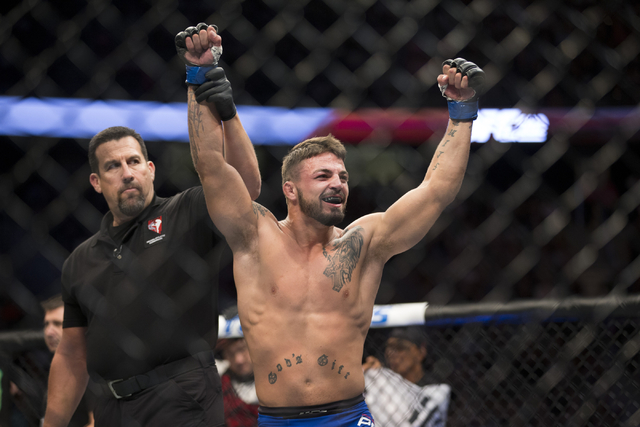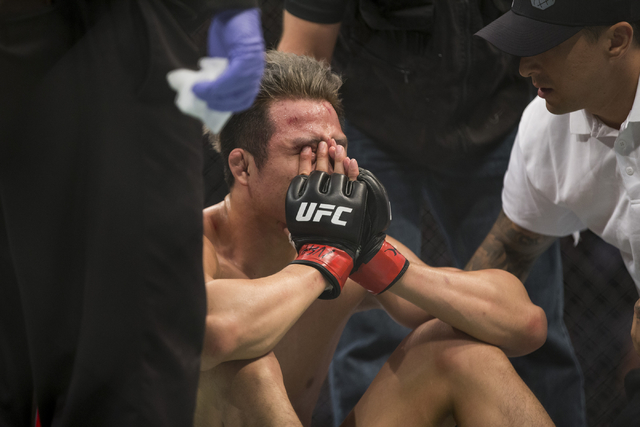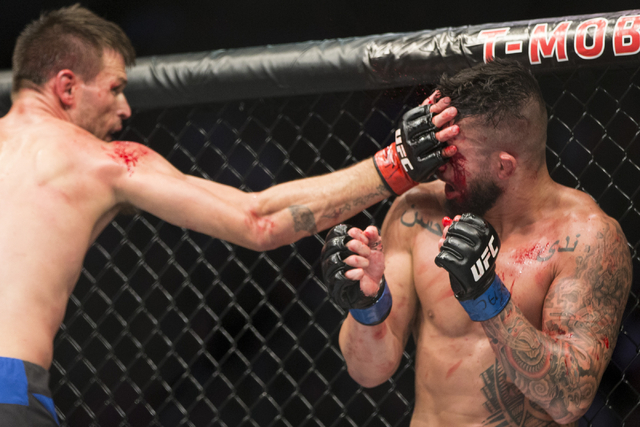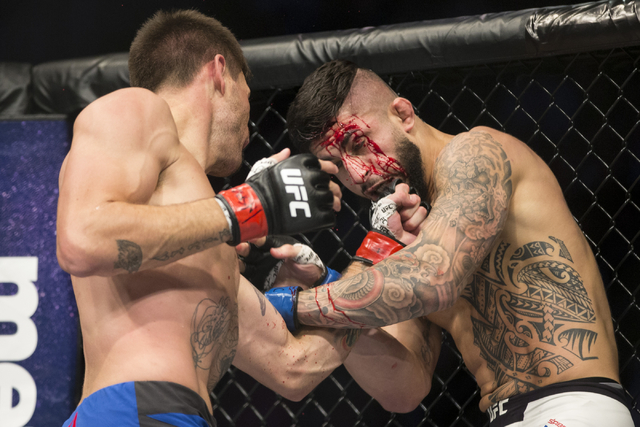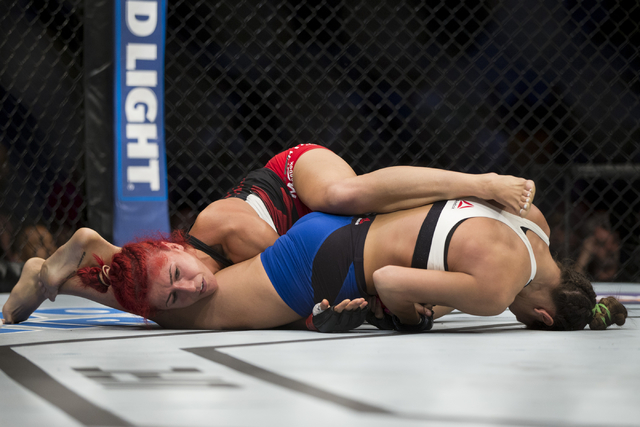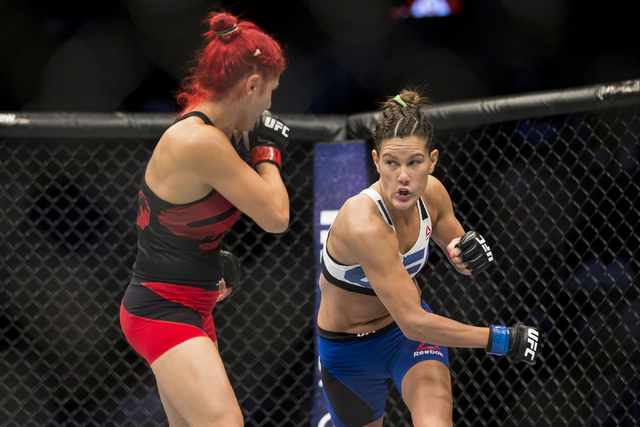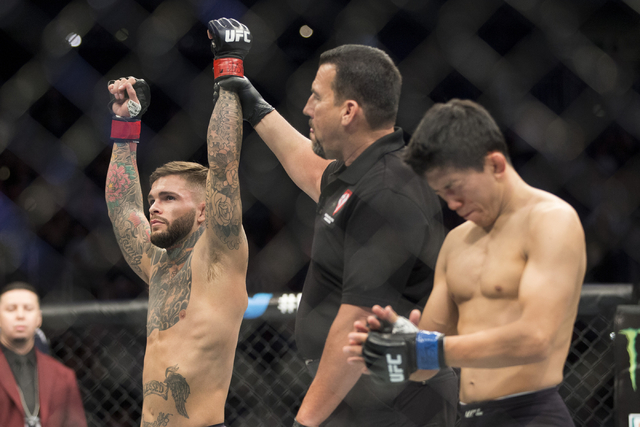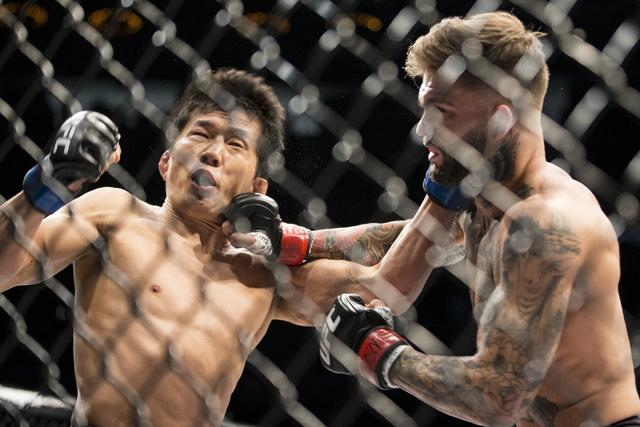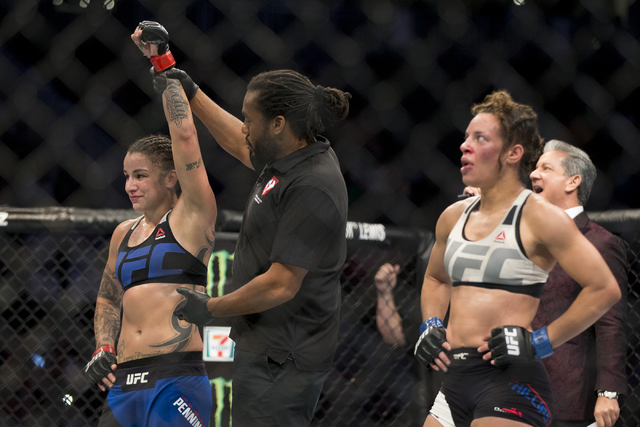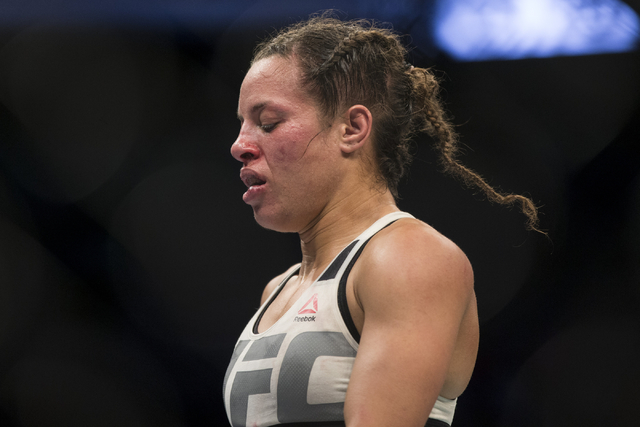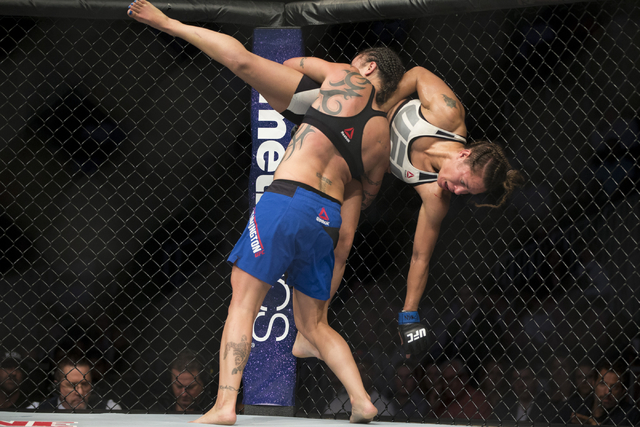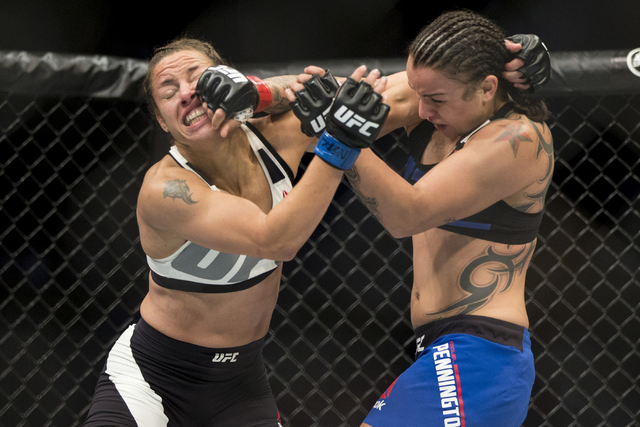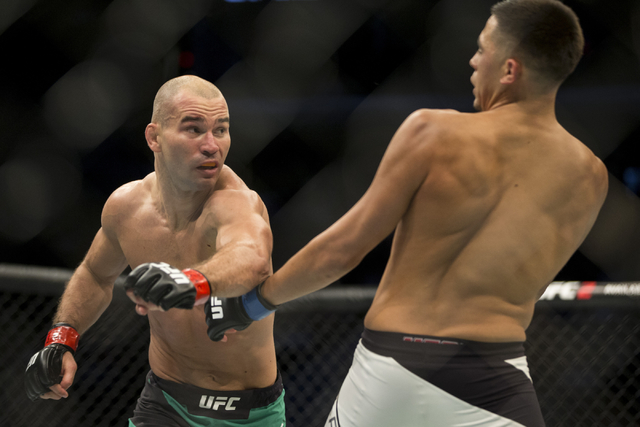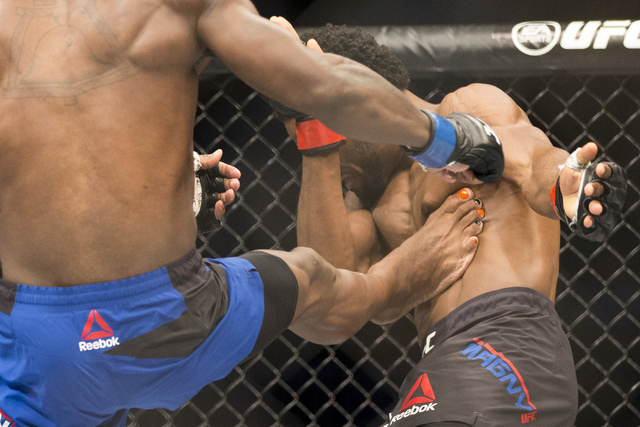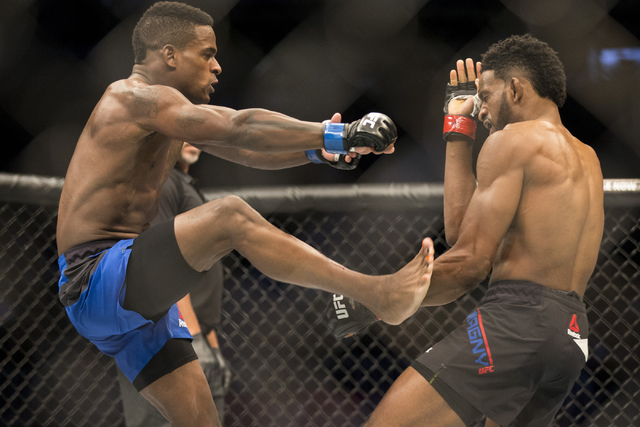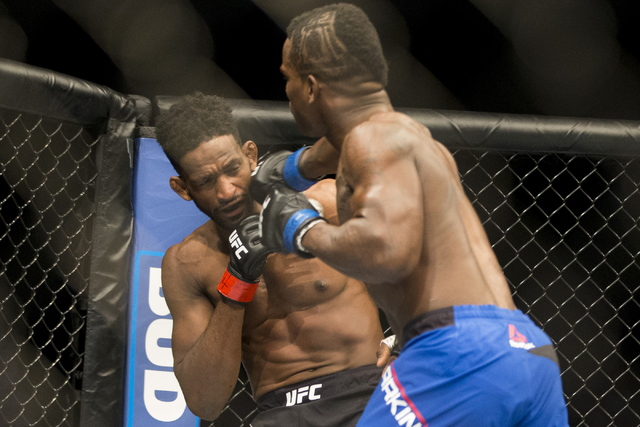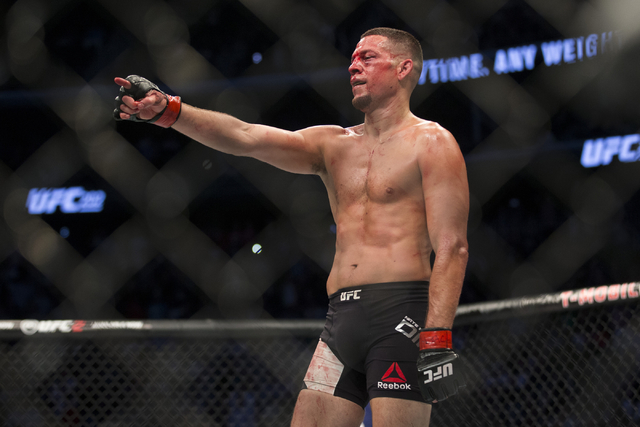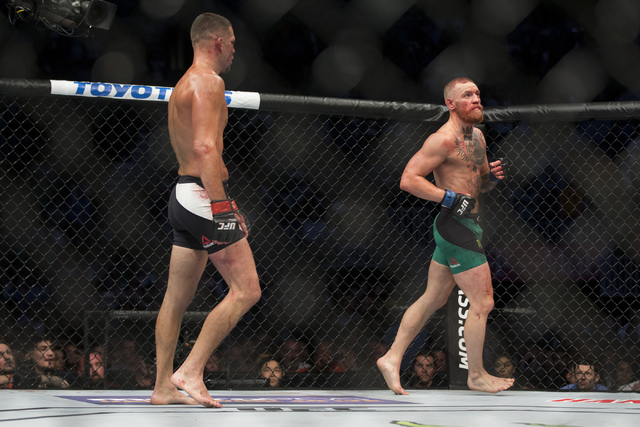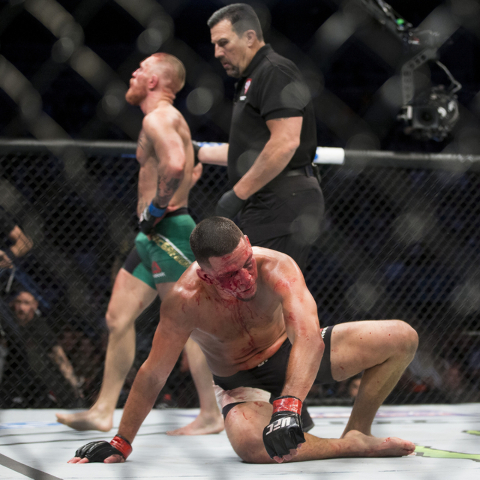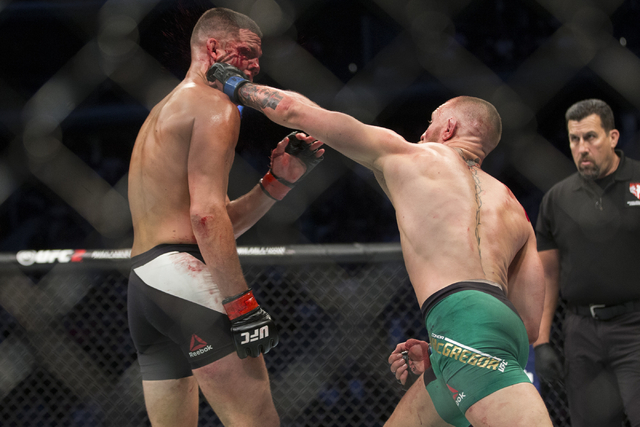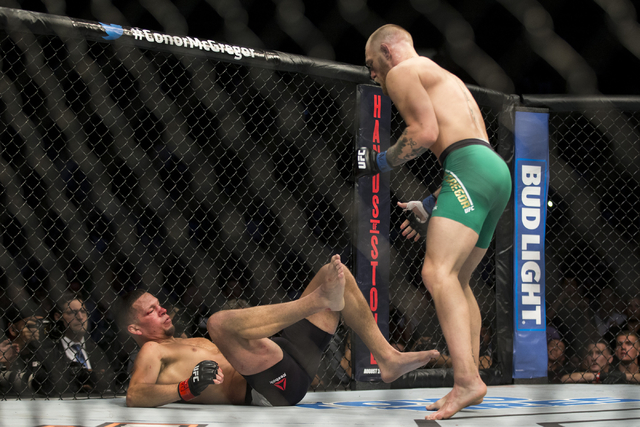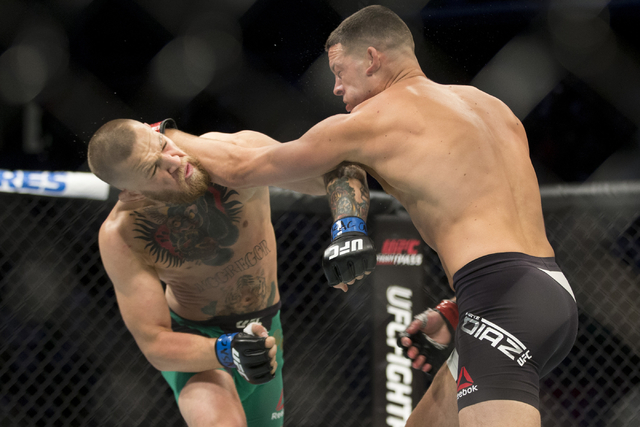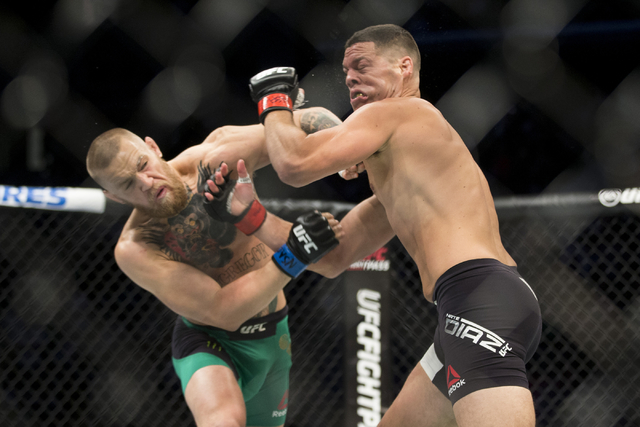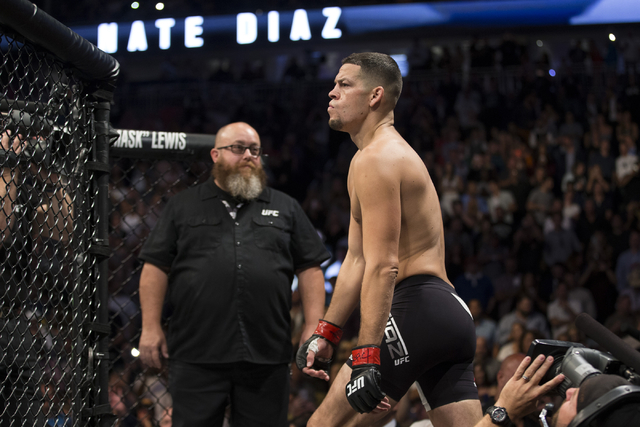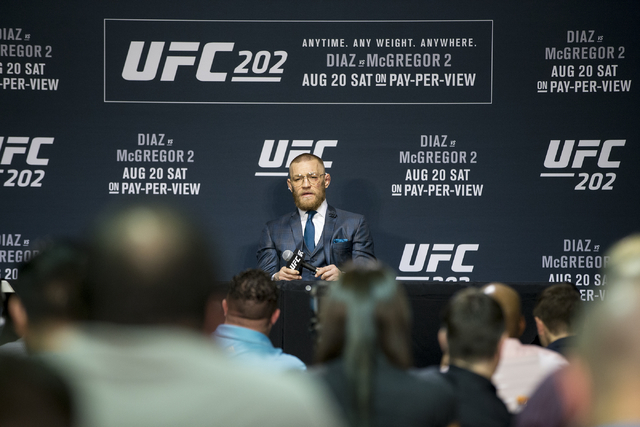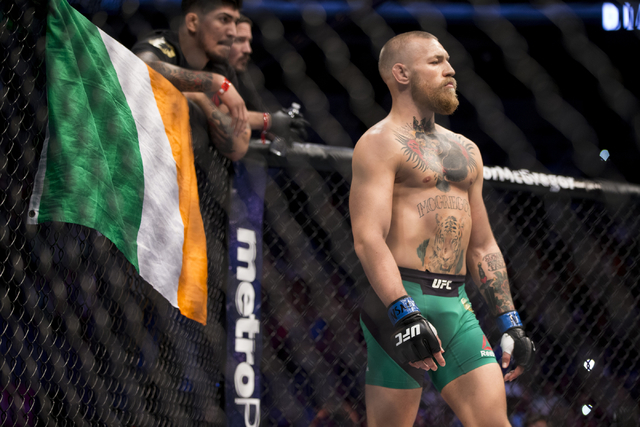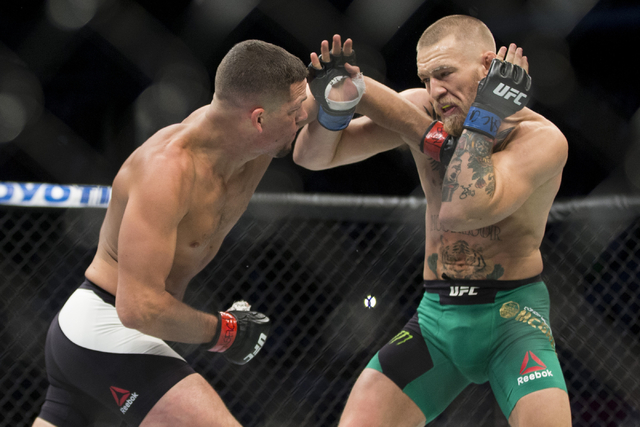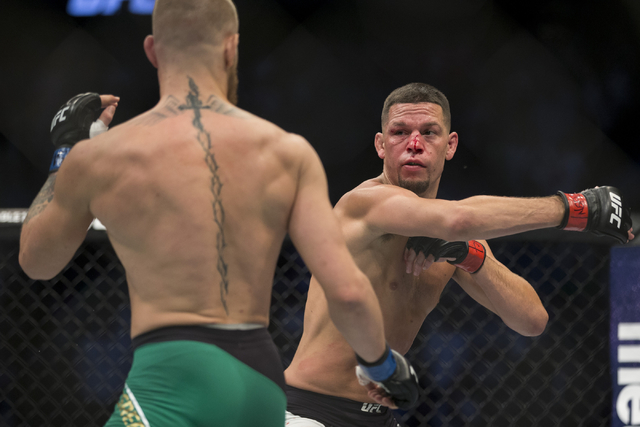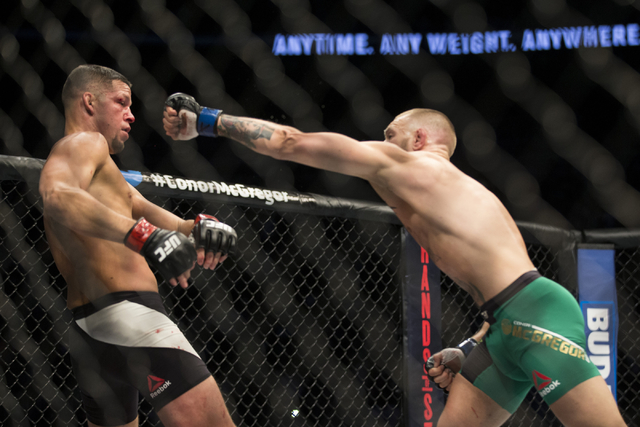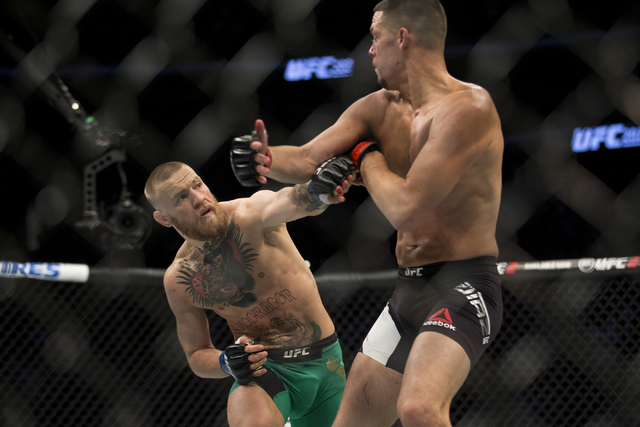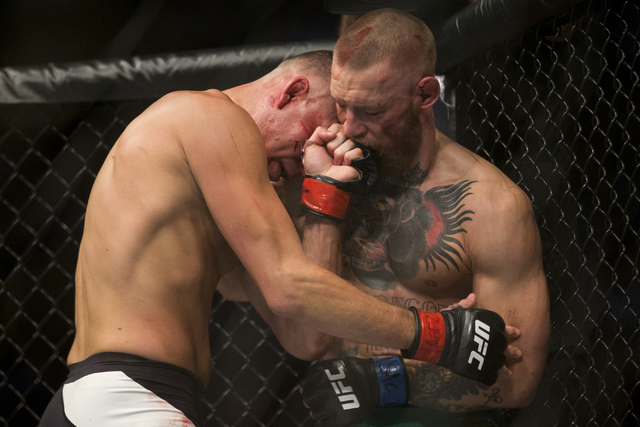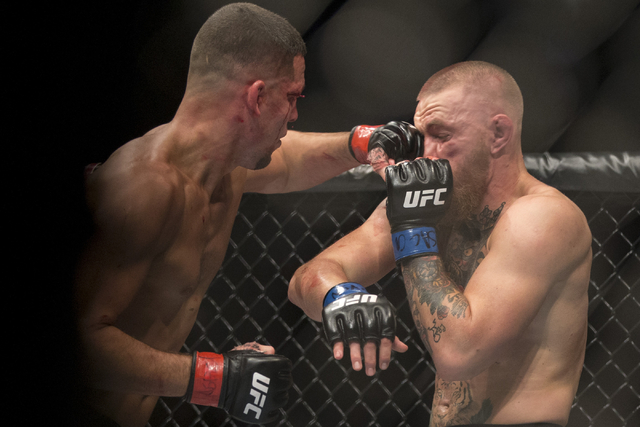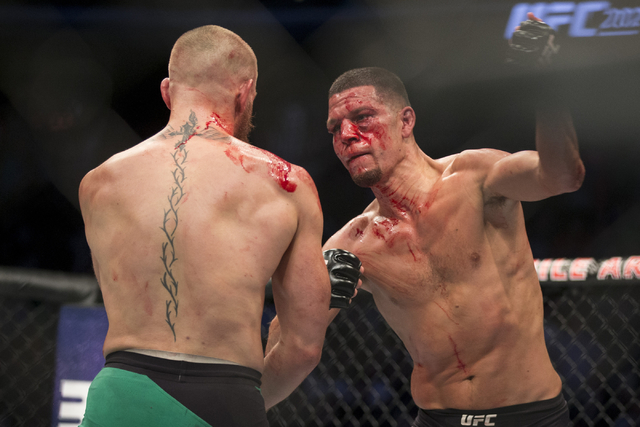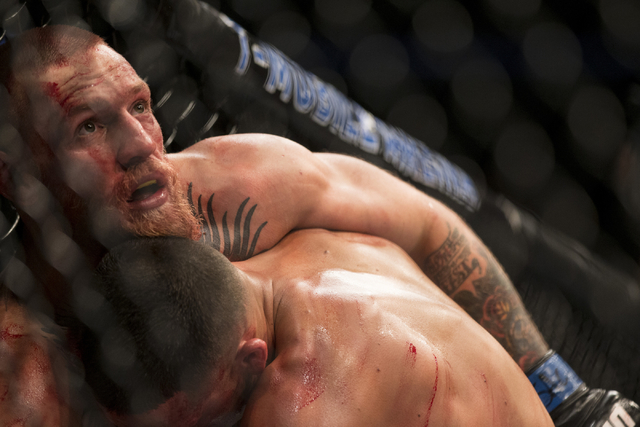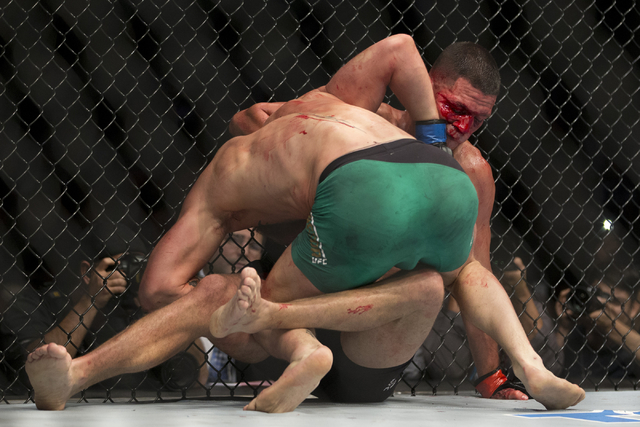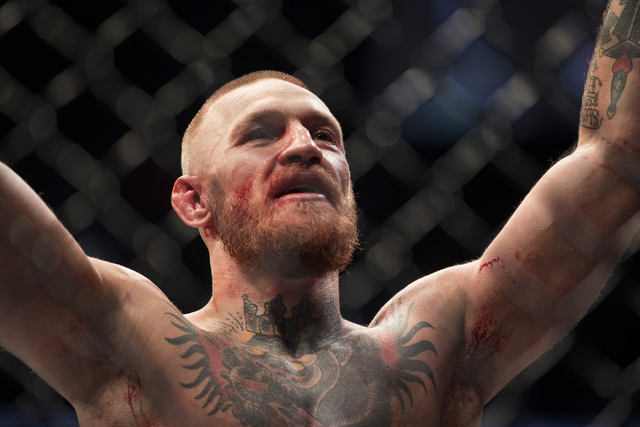 UFC featherweight champion Conor McGregor has combined incredible skill with an unrivaled ability to market himself and his fights to become perhaps the organization's biggest star ever.
On Saturday, the Irishman showed he also has the kind of heart and determination that might keep him at the top of the sport.
McGregor avenged his first UFC loss with a majority decision over Nate Diaz in a dramatic thriller of a UFC 202 main event at T-Mobile Arena.
"Surprise, surprise (expletives)," McGregor said after winning the welterweight bout, a clear response to Diaz's now-famous quote about not being surprised by the outcome of the first fight March 5 at UFC 196. "The king is back."
In March's first meeting, McGregor battered Diaz for eight minutes before exhaustion and frustration helped lead to a submission win by Diaz late in the second round.
It looked as if Saturday's result might turn into a carbon copy. McGregor dominated early, but started breathing hard late in the second. Diaz rallied with a massive effort in the third round, even earning a 10-8 score by one judge.
But McGregor didn't wilt this time. He found a second wind to win the fourth round, then valiantly fought off several takedowns in the fifth to survive until the final bell that came with blood pouring from the heads of both fighters.
All three judges agreed McGregor won Rounds 1, 2 and 4. Diaz won the third and fifth, with the 10-8 round leading to a draw on one card. The Review-Journal scored it 48-47 for McGregor.
"I knew what I had to do this time around, and I did it," said McGregor, who dictated the fight early with a relentless barrage of leg kicks that might have helped slow Diaz's attack late in the fight.
Diaz was displeased by the verdict, and immediately campaigned for a third meeting.
"I came here to fight," Diaz said. "I want No. 3. I gave him No. 2, so let's do it."
The rest of the main card wasn't nearly as exciting.
Top light heavyweight contender Anthony Johnson probably earned another chance at champion Daniel Cormier by making quick work of Glover Teixeira. Johnson blasted Teixeira with a right uppercut that put him out 13 seconds into the first round.
Teixeira had not been stopped by strikes since his professional debut in 2002.
"There is no secret to power," said Johnson, who has three straight knockout wins since he was submitted by Cormier for the vacant title in 2015. "It's not about how hard you hit him, it's where you hit him. When I fight Daniel again, the difference will be that I'm going to win. I'm going to whoop that (expletive).
"Daniel is a wrestler, and a lot of people don't realize that I'm a wrestler, too. I know that grind, I know that struggle. Daniel is a true champion. I respect him a lot, and he deserves that title that he has."
Three welterweight bouts opened the main card, all ending in knockouts.
Tim Means stopped newcomer Sabah Homasi with a series of punches late in the second round. Means, who avoided a two-year suspension by successfully proving a tainted supplement was responsible for a failed drug test, made good use of his reprieve.
"It feels absolutely incredible to be back," he said. "It had been awhile, so I went out there swinging for the fences and had to calm myself down and make sure I wasn't rushing anything.
"During my time away, I actually went out and got a job as a welder, working a 9 to 5, and it showed me how much I love what I do. When it got taken away, I had to find a trade and learn something new, but I just missed this so much."
Mike Perry made a successful UFC debut by dropping Hyun Gyu Lim three times in the first round before the referee mercifully stopped the fight at 3:38.
Donald Cerrone improved to 3-0 since moving up to the division with a second-round stoppage of Rick Story.
Cerrone doubled Story over with a body shot and landed a cracking right kick to the head to put Story away. Afterward, Cerrone challenged lightweight champ Eddie Alvarez.
Bantamweight contender Cody Garbrandt electrified the crowd just before the start of the pay-per-view card with a 48-second knockout of Takeya Mizugaki in the final preliminary bout.
It was the third straight first-round knockout by Garbrandt, who improved to 10-0 overall and 5-0 in the UFC. He has a strong case to get the next title shot against Dominick Cruz.
Garbrandt said he is ready.
"I'm a different beast than Cruz," Garbrandt said. "I'm a young, hungry lion. I'm mentally and physically strong. He's never faced a fighter like me. I'll track him down no matter how many rounds it goes — the first through the fifth and just punish him."
Lorenz Larkin continued his run of success since dropping to welterweight with a first-round knockout of Neil Magny.
The former Strikeforce middleweight contender is 4-1 at 170 pounds, with the loss a controversial split decision against Albert Tumenov. But Larkin's UFC contract expired with this fight, and he has complained about a lack of promotional push.
"I came in feeling like I had something to prove tonight," said Larkin, who brutalized Magny with leg kicks to slow him and set up the finish. "I have to make an argument for why I deserve to be pushed and marketed, and I think going out there and delivering a dominant performance is what it takes. All I want is to be the biggest star in this sport.
"I'm going to go back and talk to my team and the UFC and see what's next, but I want big fights."
Raquel Pennington won all three rounds of a women's bantamweight bout against Elizabeth Phillips for her third straight victory. Cortney Casey forced Randa Markos to verbally submit to an armbar late in the first round of a women's strawweight fight.
Artem Lobov, a training partner of McGregor, won a unanimous decision over Chris Avila, who trains with Diaz. There were high expectations for the bout with all the animosity between the camps, but Avila never could find a rhythm in his UFC debut and Lobov cruised to a largely uneventful win.
Colby Covington and Marvin Vettori picked up wins in nontelevised preliminary card bouts.
Contact reporter Adam Hill at ahill@reviewjournal.com or 702-224-5509. Follow @adamhilllvrj on Twitter.
UFC 202 main card
• Conor McGregor def. Nate Diaz, welterweight, majority decision
• Anthony Johnson def. Glover Teixeira, light heavyweight, 0:13, Round 1
• Donald Cerrone def. Rick Story, welterweight, 2:02, Round 2
• Mike Perry def. Hyun Gyu Lim, welterweight, 3:38, Round 1
• Tim Means def. Sabah Homasi, welterweight, 2:54, Round 2