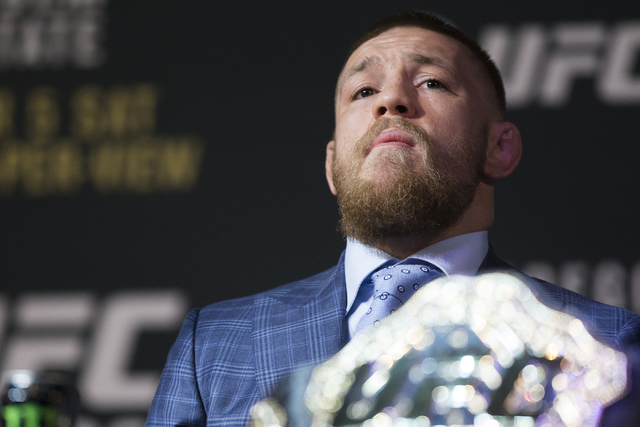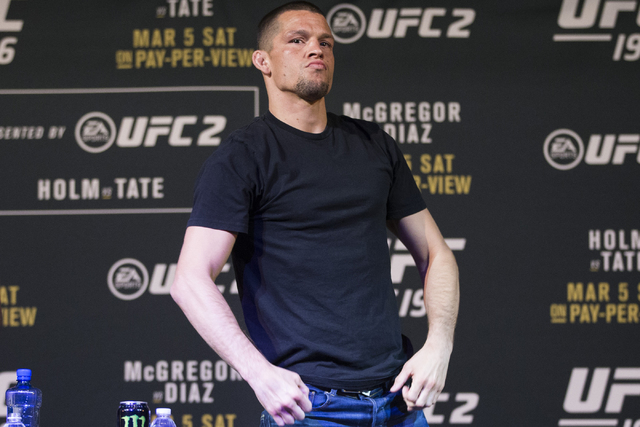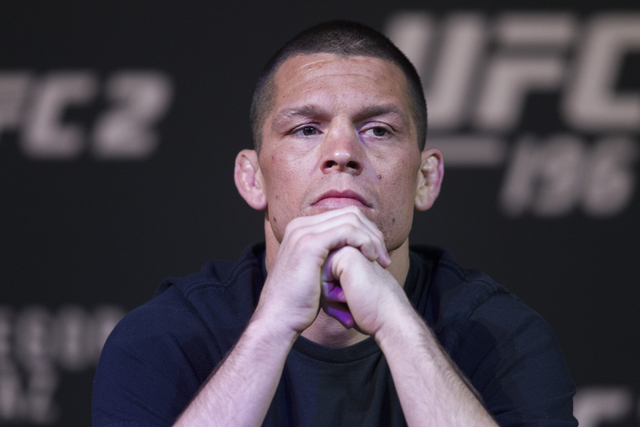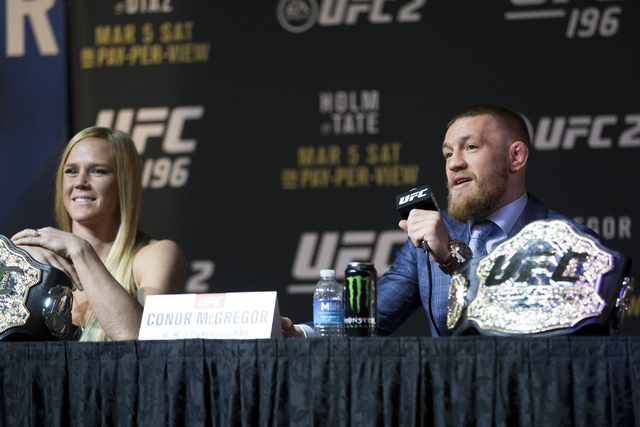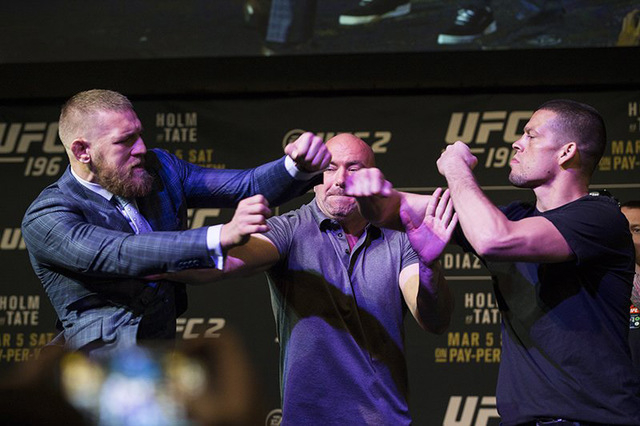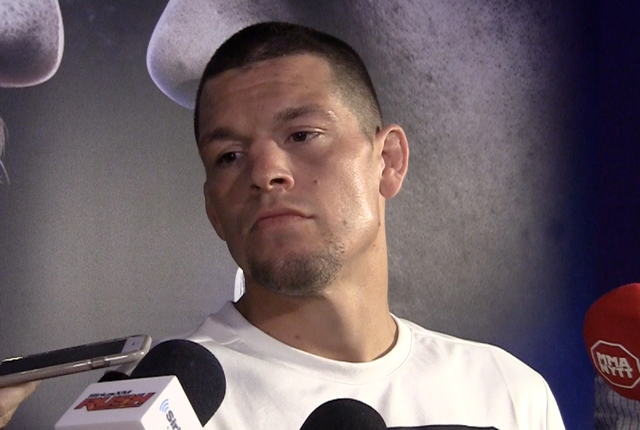 A war of words between Ultimate Fighting Championship stars Conor McGregor and Nate Diaz briefly turned physical at the end of a Thursday news conference at MGM Grand to promote their UFC 196 main event bout.
When the fighters were squared off for photos, Diaz took put up both fists in a style reminiscent of the Notre Dame logo.
McGregor initially had both hands at his side, but punched Diaz's front hand with a left hook.
UFC president Dana White held Diaz back as the fighters exchanged words, though no additional punches were thrown.
The fighters' training camps had been a major subject of the trash talk during the news conference with each lobbing critiques about the other's training partners and methods.
Diaz's team, which includes his brother and fellow UFC star Nick Diaz, was restrained on one side of the stage inside the David Copperfield Theatre.
McGregor's team also came on stage, but security intervened and ensured no further escalation.
The welterweight bout headlines a pay-per-view card on Saturday night.
Contact reporter Adam Hill at ahill@reviewjournal.com or 702-224-5509. Follow him on Twitter: @adamhilllvrj