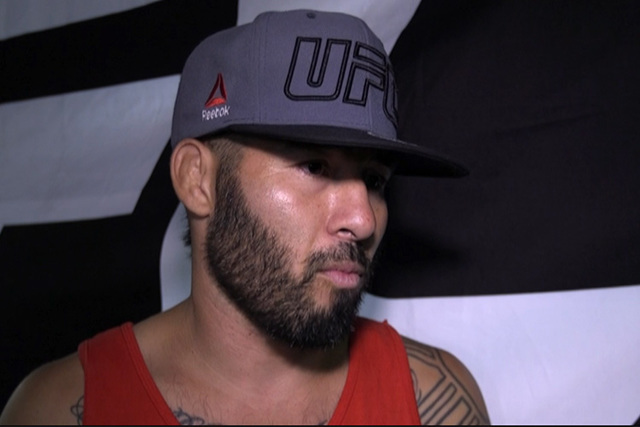 Not everyone gets a second chance at competing in the UFC. But 33-year-old Damacio Page could earn a title shot and another chance to fight in the Octagon if he defeats Adam Antolin in The Ultimate Fighter season 24 tournament. They will collide this Wednesday on The Ultimate Fighter airing on Fox Sports 1.
A former UFC fighter, who found himself cut after losing three straight bouts, Page says becoming the Legacy FC flyweight champion and having success outside the UFC marked the rebirth of his career.
One of the most experienced mixed martial artists in the TUF 24 tournament, Page was slated to defend his Legacy FC belt against one of this season's coaches, Henry Cejudo. Instead, Cejudo withdrew from the bout when he signed with the UFC. Page also fought current UFC flyweight champion Demetrious Johnson at WEC 52. He lost by way of submission in the third round.
Check out the video above.
Contact Heidi Fang at hfang@reviewjournal.com. Follow @HeidiFang on Twitter.