Las Vegan Roy Nelson issues apology for kicking referee John McCarthy
December 2, 2016 - 10:04 am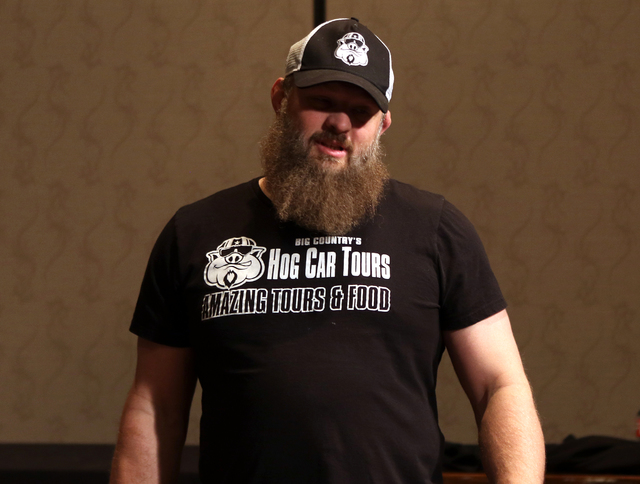 UFC heavyweight veteran Roy Nelson stepped in front of a small group of cameras and reporters in a remote conference room on the second floor of the Palms on Friday to issue a commission-mandated apology to referee John McCarthy.
The brief written statement was delivered with just a tinge of Nelson's trademark sarcasm.
It was an undoubtedly trivial exercise undertaken to shave three months off a suspension that had been levied by the athletic commission in Brazil after Nelson contacted McCarthy following his victory over Antonio "Bigfoot" Silva on Sept. 24 in Brasilia.
Nelson, frustrated because he thought McCarthy had allowed Silva to take too much damage in the fight before stopping it, gestured at the referee before contacting him with a swift kick to the bottom.
Nelson was suspended nine months and fined $24,000. The penalty included the opportunity for Nelson, a Las Vegan, to have the suspension reduced by three months and the fine amended to $13,700 should he issue a public apology to McCarthy.
The commission requested the apology be delivered in McCarthy's presence, but it also had to be performed by Dec. 31 and the schedules did not work out.
Nelson is now free to compete again on March 29.
Contact Adam Hill at ahill@reviewjournal.com or 702-277-8028. Follow @adamhilllvrj on Twitter.