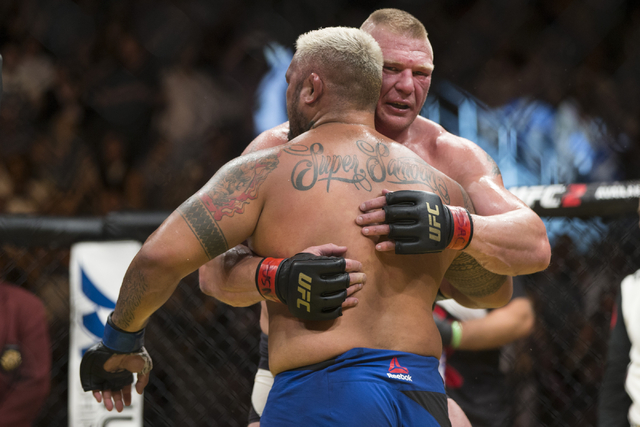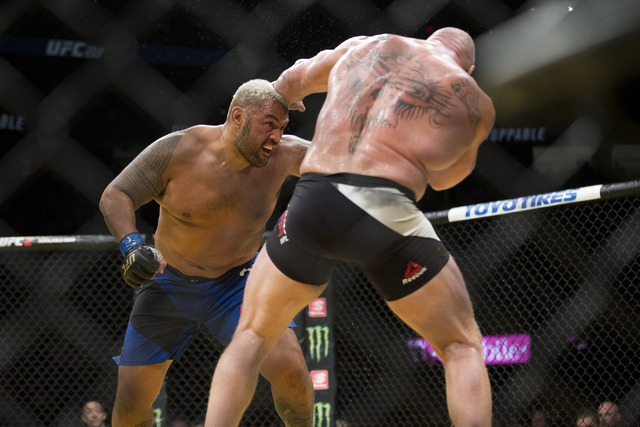 Brock Lesnar, who competed at UFC 200 against Mark Hunt, had his temporary suspension extended Tuesday by the Nevada Athletic Commission.
On June 21, Brock Lesnar received his license to compete at UFC 200 from the NAC. On June 28, Lesnar submitted to out-of-competition testing by USADA. His results showed the presence of an anti-estrogenic substance known as clomiphene, as well as hydroxy clomiphene.
On July 9, Lesnar was tested in-competition and again came up positive for clomiphene and hydroxy clomiphene. He was temporarily suspended on Aug. 1st by the NAC and will remain suspended until his case is heard before the commission at a later date. That date is not yet scheduled.
Lesnar, 39, took a unanimous decision over Mark Hunt at UFC 200. Following the July 9 fight card, he returned to competing in the WWE.
Check out the video above.
Contact Heidi Fang at hfant@reviewjournal.com. Follow her on Twitter: @HeidiFang
RELATED
WWE star Brock Lesnar still undecided on future after successful UFC return
Brock Lesnar granted USADA exemption to compete at UFC 200