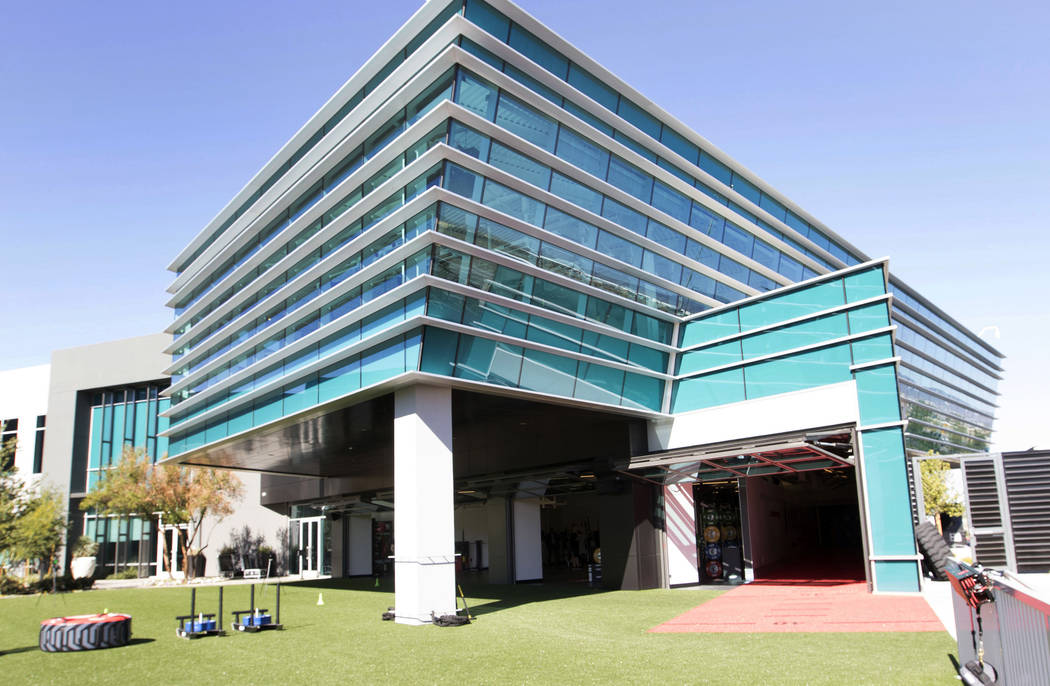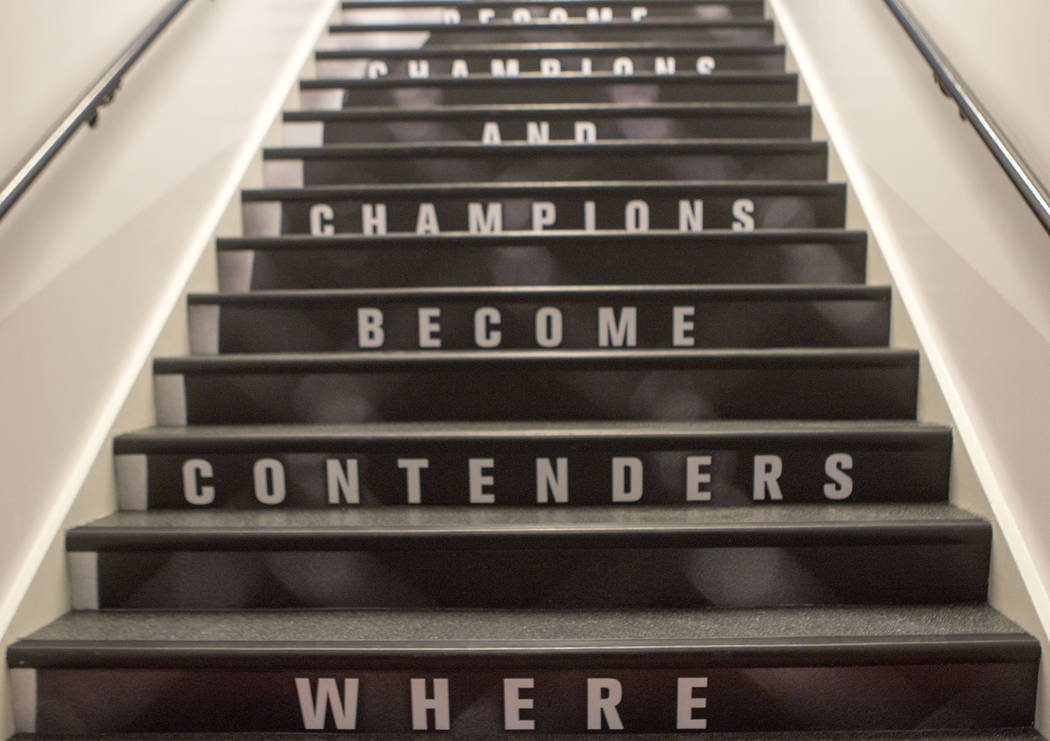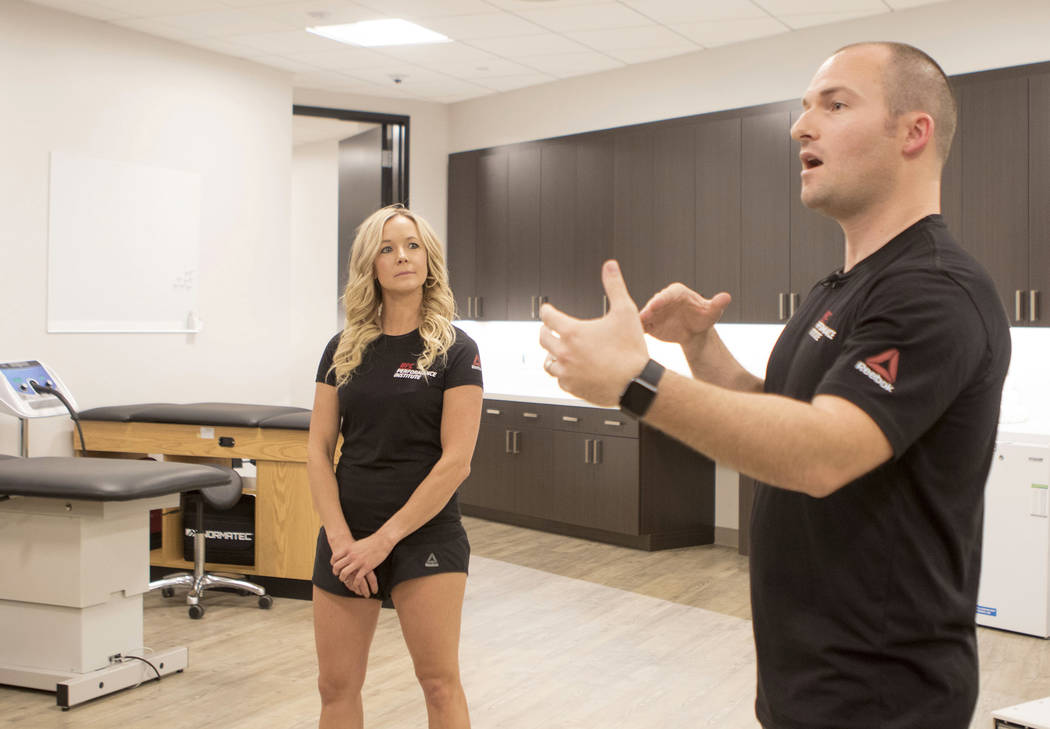 James Kimball has spent the better part of two years focused on developing the UFC's new state-of-the-art training center into one of the world's most elite facilities.
Even he can't believe the end result.
"To be honest, it's better than I imagined," said Kimball, the UFC's vice president of operations, during a media walk-through of the UFC Performance Institute on Friday. "I am extremely proud to be here today and to be able to host our athletes starting on Monday.
"I know this is cliche, but I really think we are in a position to change the sport."
The facility is part of the new UFC corporate headquarters in southwest Las Vegas. Spanning 15 acres, the campus houses offices for more than 250 employees, multiple conference rooms meeting spaces and outdoor seating areas with cabanas and gazebos. There is also a dining area for employees and guests.
The Performance Institute stands out as the crown jewel of the property. A multimillion dollar, 30,000 square foot facility, it provides training space, a full-time staff of performance and nutritional advisers and the latest in rehab and recovery tools.
Kimball and his team spent the first year of development touring training facilities around the world. One of the most cited in development of the UFC building was the Manchester City soccer club.
All UFC athletes will have free access to the facility, which has sport-specific training upstairs with an octagon, boxing ring and wrestling mats. The ground floor includes physical therapy, strength and conditioning, hot and cold pools, saunas, nutritional facilities, locker rooms, cryotherapy chambers and even a hypoxic lab for simulated altitude training.
Fighters also will have remote access to the specialists at the Performance Institute when they are not in Las Vegas.
The idea is for fighters to spend short segments of training camps at the facility with their coaches and teammates and take the methods and lessons back to their home gyms. The cage is outfitted with cameras and sensors to record training sessions from different angles for better assessment.
There are film and analytics breakdown rooms to even optimize the downtime between training sessions, though the massaging nap pods and X-Box figure to get just as much use.
"Everything is about optimizing performance," Kimball said. "Our goals here are the same as our athletes: To get and keep them healthy, to make them become better athletes and to win fights."
Former UFC light heavyweight champion Forrest Griffin now works as an executive with the organization and has an upstairs office at the new gym.
"Every team has a training camp where they train for free, and it leads to them doing a better job on the field," Griffin said. "This place is going to lose money hand over fist every year, but it's going to keep athletes in the octagon. It's going to keep fights from being canceled and change the way nutrition is done and recovery is done. It's amazing."
More MMA: Follow all of our MMA and UFC coverage online at CoveringTheCage.com and @CoveringTheCage on Twitter.
Contact Adam Hill at ahill@reviewjournal.com or 702-277-8028. Follow @adamhilllvrj on Twitter.
UFC headquarters fast facts
Broke ground: Jan. 13, 2016
Area of campus: 184,000 square feet
Grounds: 15 acres
Wire: 480 miles
Asphalt: 4,000 tons
Shrubs: 25,000
Trees: 600
Glass: 35,000 square feet.
Steel: 1,000 tons
6650 S. Torrey Pines Dr., Las Vegas, NV