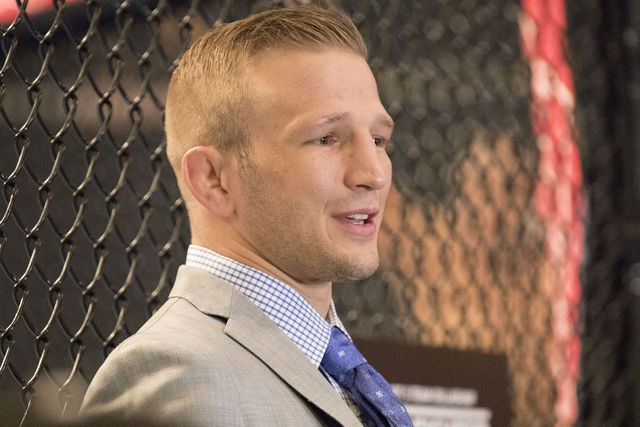 Editor's note: Each Tuesday at Noon we go live on the Covering The Cage Facebook page to bring you an update on the mixed martial arts world.
Review-Journal sports reporter Adam Hill and videographer Heidi Fang returned Tuesday for CoveringTheCage.com's weekly Facebook live update.
This week we talked "The Ultimate Fighter 25: Redemption," Ronda Rousey's "Blindspot" appearance, a potential fight between Jon Jones and Daniel Cormier and more. The third episode of this season's "TUF" and Rousey's appearance on 'Blindspot" both air tonight.
Follow all of our MMA and UFC coverage online at CoveringTheCage.com and @CoveringTheCage on Twitter.
Check out the full video below: