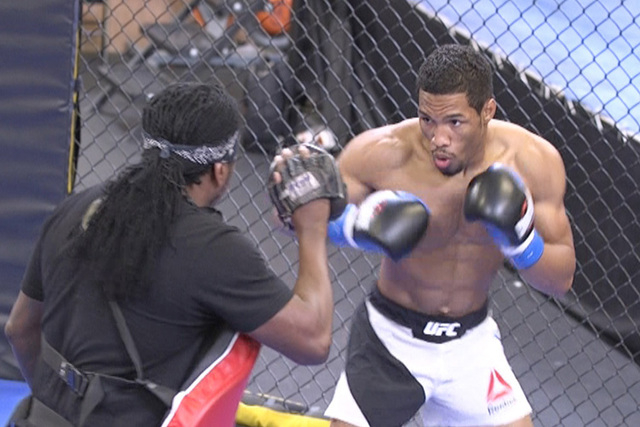 UFC lightweight Kevin "The Motown Phenom" Lee thinks fans already acknowledge him as a rising star of the division. He believes he'll be a champion in the near future.
Kevin Lee (11-2) will clash with Efrain Escudero (24-10) at UFC 197 on Apr. 23 at the MGM Grand Garden Arena. Training out of Las Vegas, Lee is looking to rebound from a loss in his last outing.
Check out the video above.
Contact Heidi Fang at hfang@reviewjournal.com. Follow her on Twitter: @HeidiFang