Undefeated Boston Salmon thinks a win at RFA 43 will punch his ticket to the UFC — VIDEO
August 24, 2016 - 10:18 pm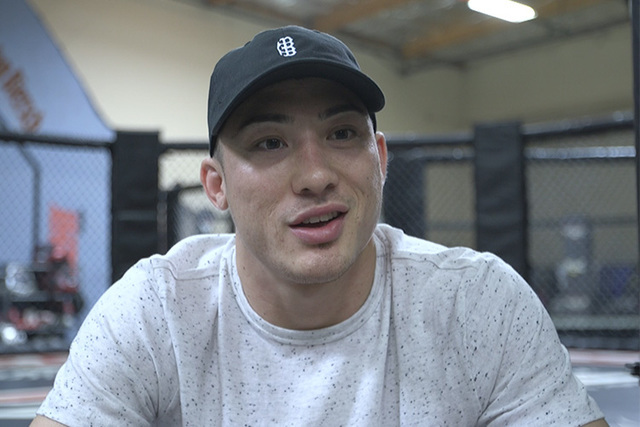 Boston Salmon (5-0) will compete on the main card of RFA 43 on Sept. 9th. He's confident that a dominant victory over Zac Riley will prove he's ready for the UFC. He is undefeated in both his amateur and professional career and has finished four opponents by way of knockout as a pro.
Originally from Waianae, Hawaii, Boston moved to Las Vegas to attend UNLV and hoped to make the Rebels football team. Standing at 5' 9", Salmon tried to make it as a walk-on. When that venture didn't pan out, he turned to boxing. As fate would have it, a broken hand in that sport would lead him to mixed martial arts.
RFA 43 will take place in Broomfield, Colo., on Sept 9th. Salmon vs. Riley will take place on the main card and air on AXS TV.