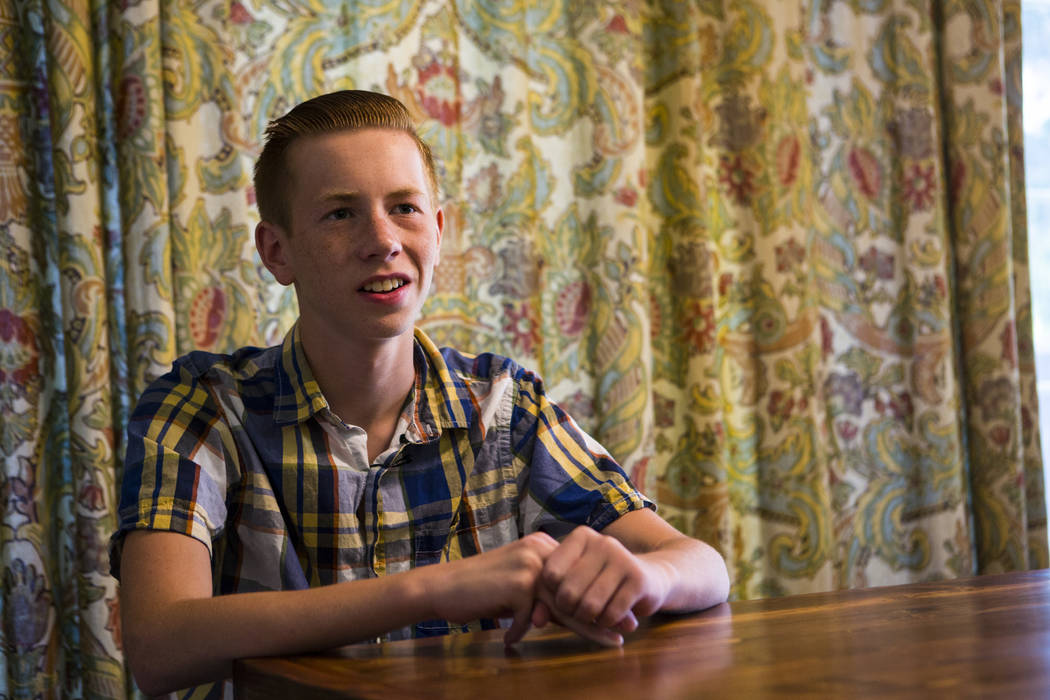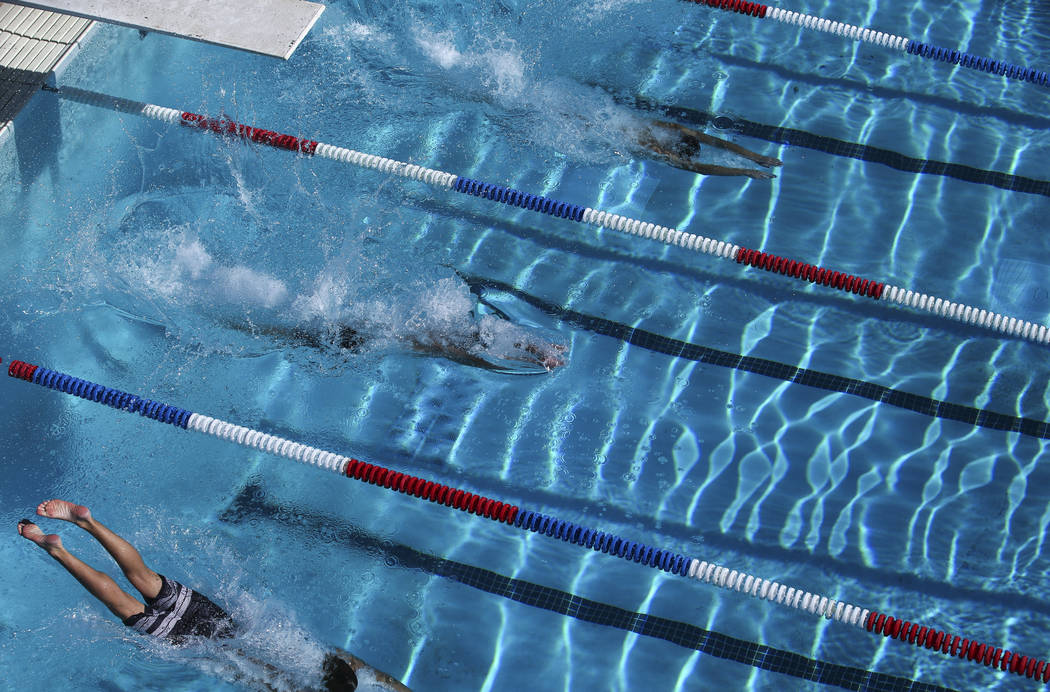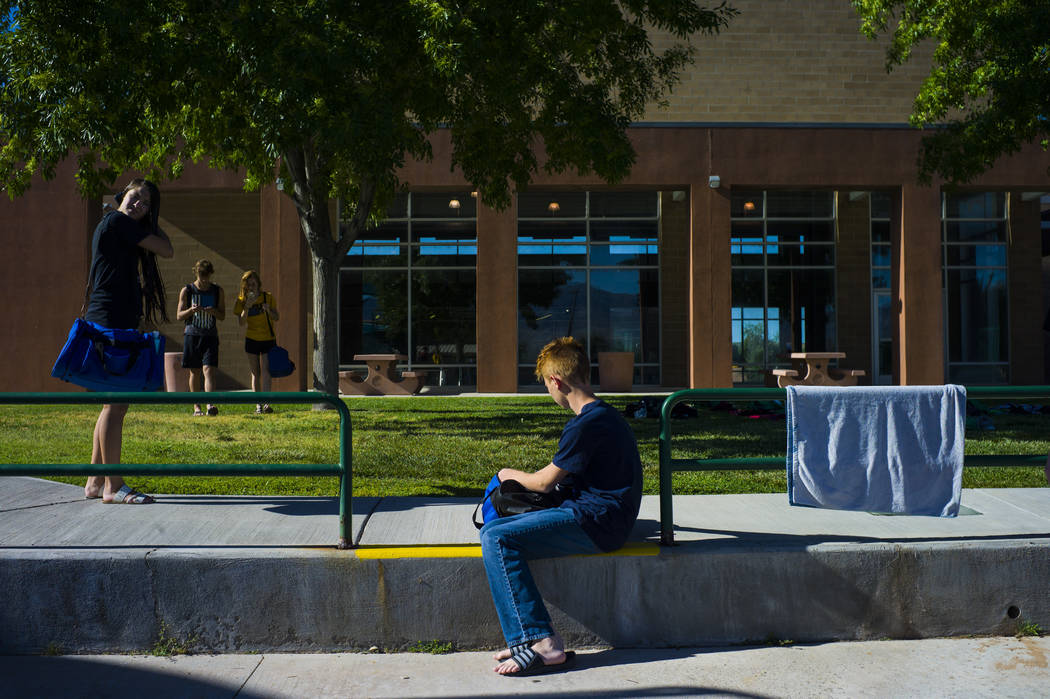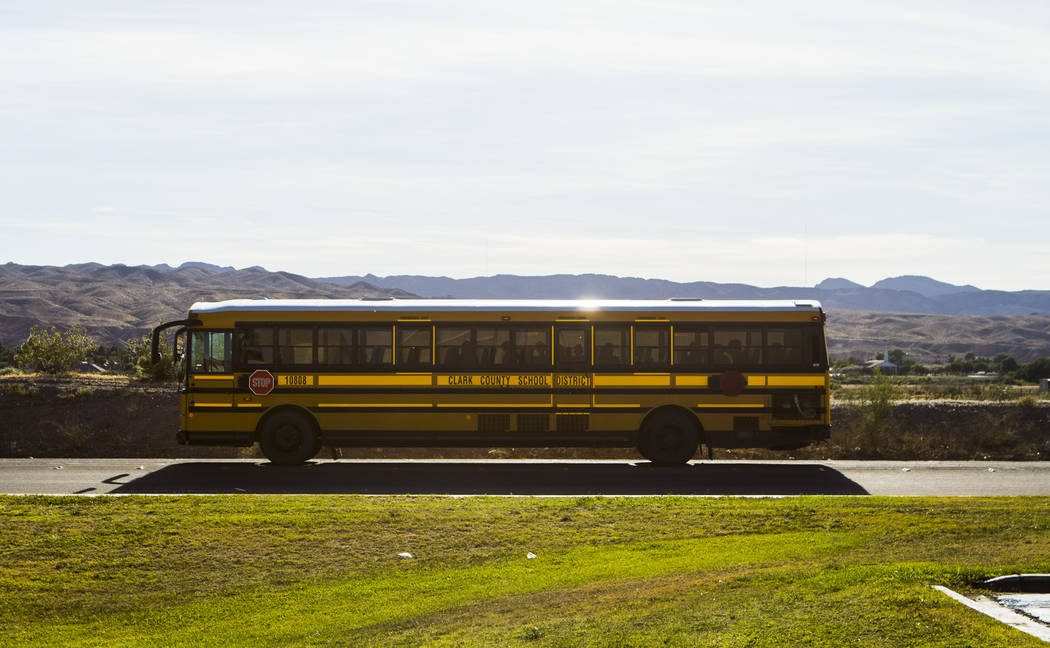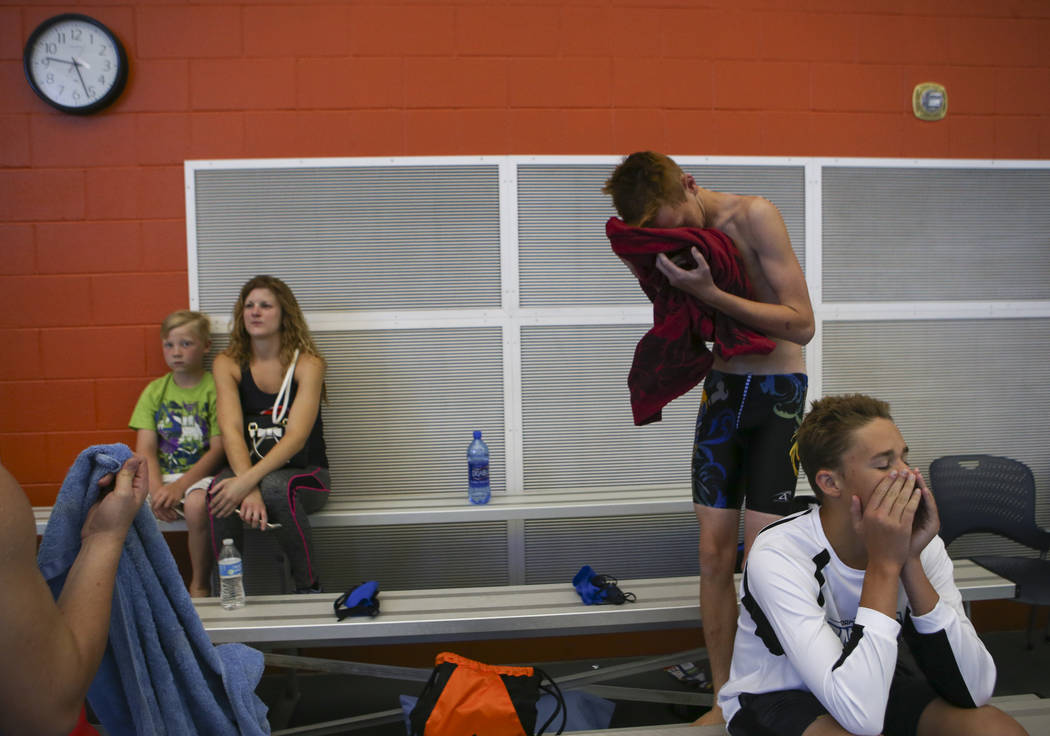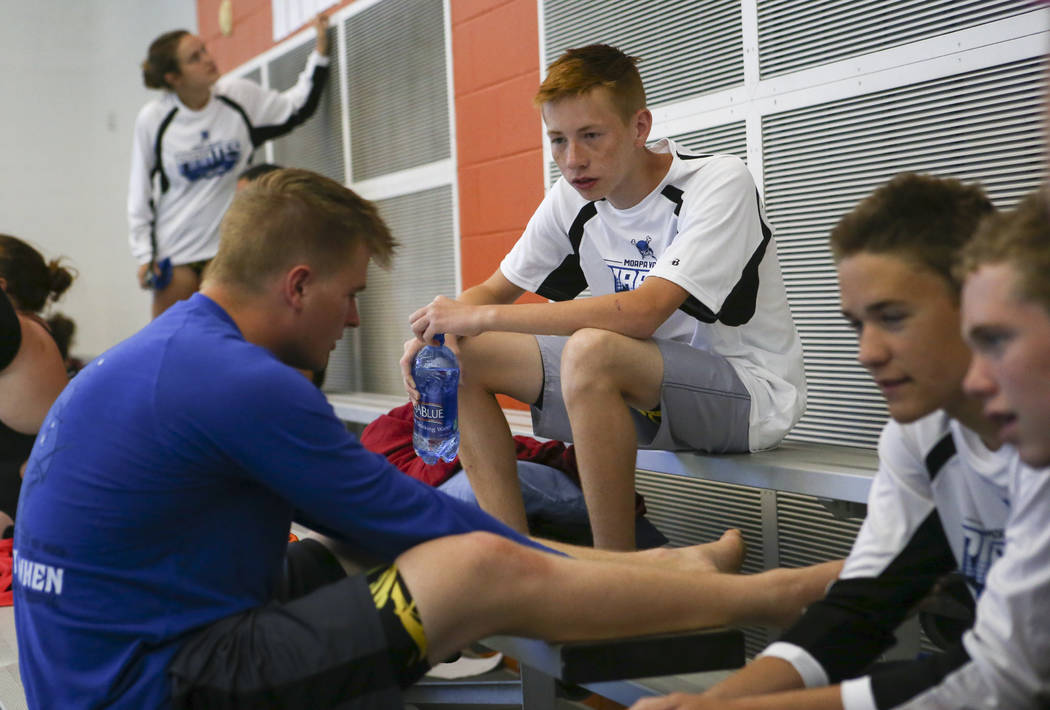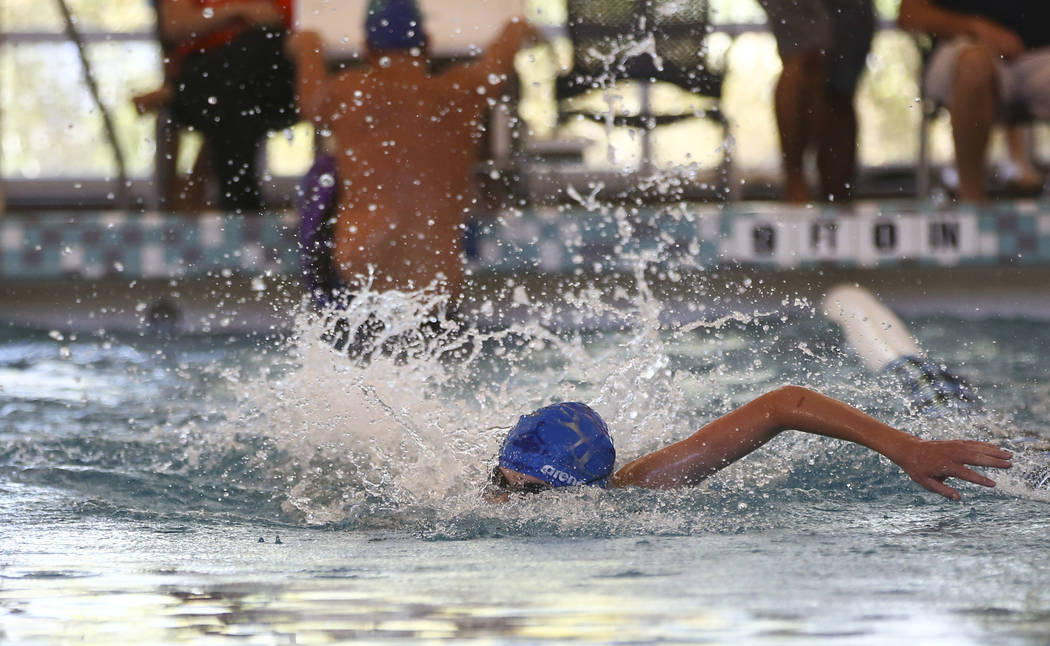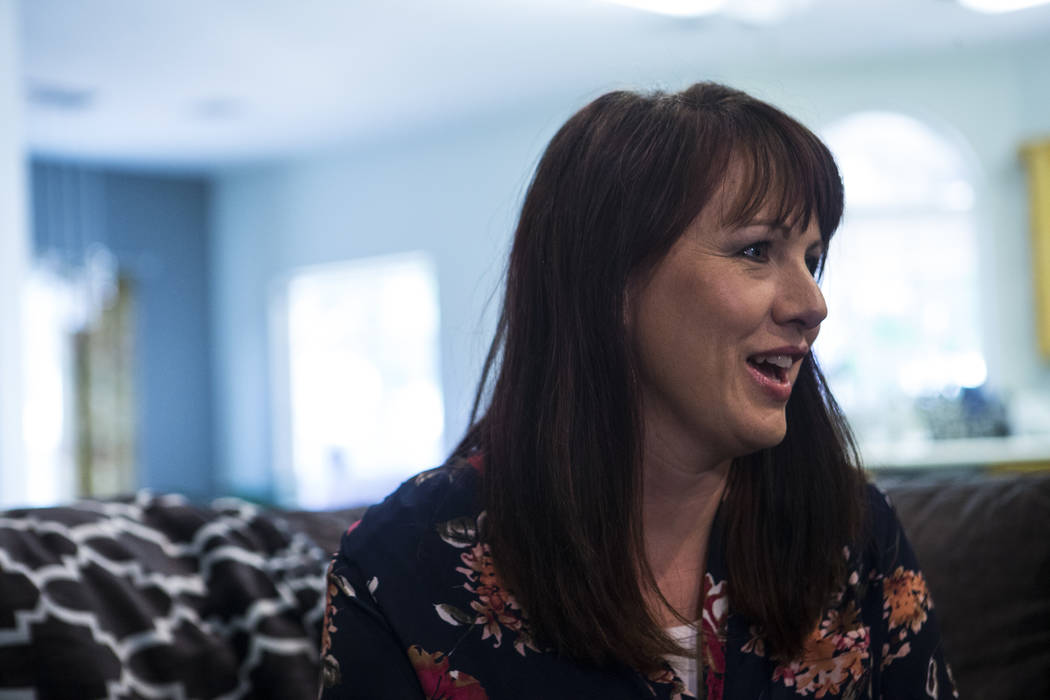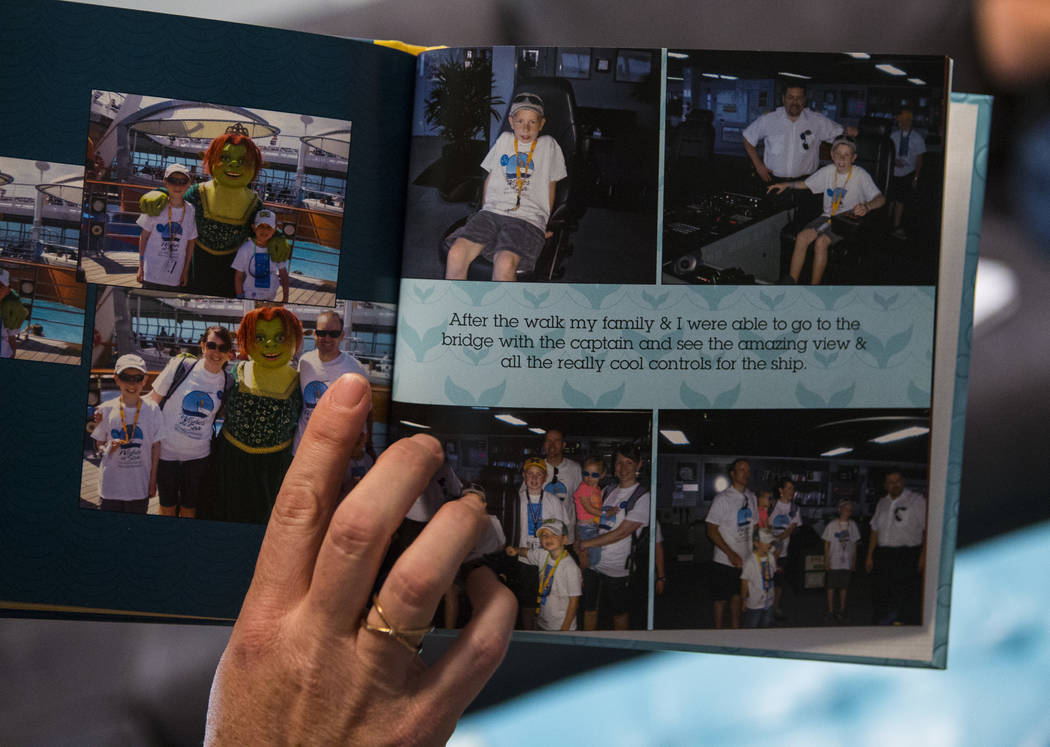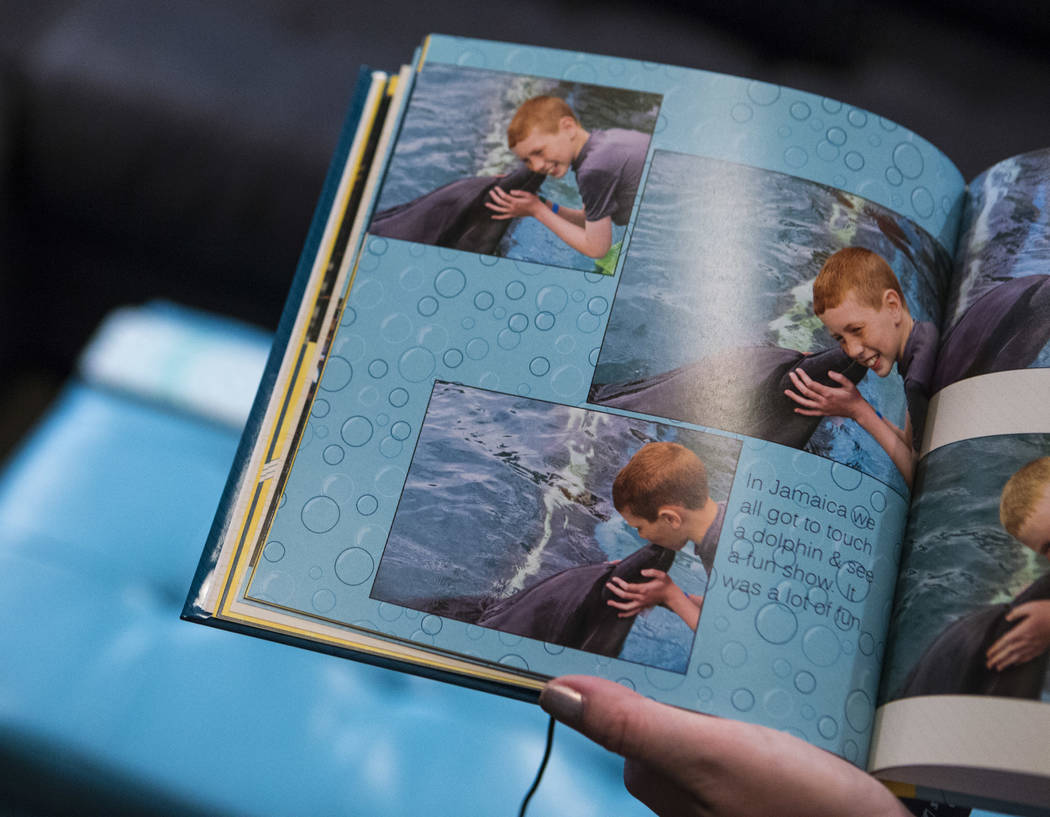 LOGANDALE — All Spencer Raban wants to be is normal.
It was April 29, his final swim meet of the season. The freshman on Moapa Valley High School's team climbed out of the pool and walked toward the bench where his teammates were seated, shaking his head to get the water out of his ears. He removed his swim cap to reveal his fiery red-orange hair.
With a red towel draped around his waist and his ribs showing through his thin stomach, he told his dad that his time was nearly three seconds better than his personal best. His dad walked away, and Spencer disappeared to the locker room.
It was, by any bystander's observation, normal. What that bystander wouldn't know is that five years ago, Spencer was far from normal. Five years ago, Spencer was fighting for his life.
That's because Spencer is a rare person. He is a Make-A-Wish recipient who survived.
'This is going to be our life for a while'
Spencer and his family were at dinner in early June 2012, at the VIP Chinese Restaurant in Logandale, and Spencer couldn't stop scratching his neck. His mother, Jenae, kept telling him to stop. They were in public, and Jenae is a mom, so it was natural. But he couldn't stop. He got up to walk around.
Jenae mentioned to her husband and Spencer's father, Chris, that it was strange. When Spencer returned, they called his name, and he turned, and there it was.
A golf-ball-sized lump sat on underneath his right ear, and they knew their lives were about to change.
"We went to St. George (Utah), to the emergency room," Jenae said. "They wanted to send us home with antibiotics. They said it was swollen lymph nodes."
Jenae's father-in-law worked with an ambulance and insisted they get it checked. The tests came back and revealed that it could have been swollen lymph nodes, but they also warned what else it could be.
They got the call confirming it three weeks later. Jenae and Chris had a gut feeling what it was. The family was in Salt Lake City for treatment and took a trip to Utah's Hogle Zoo. They were under a tree, near the giraffe exhibit, when Jenae picked up the phone.
Hodgkin lymphoma. Cancer. He was 9 years old.
"It was just weird," Spencer said. "I didn't even know what a tumor was back then."
More than a statistic
The American Cancer Society predicts 8,260 new cases of Hodgkin lymphoma will be diagnosed in 2017, with 1,070 deaths. The average age of Hodgkin lymphoma patients is 39 at the time of diagnosis, and only about 10 percent to 15 percent of cases are in children and teenagers.
The survival rate of Hodgkin lymphoma is about 86 percent, which is a far better outlook than the more-common Non-Hodgkin lymphoma, which the American Cancer Society estimates will have 20,140 deaths in 2017.
"I remember the day he was going to get (a PET scan) done, he woke up at like 5 o'clock in the morning and he was throwing up," Chris said. "The reality started to sink in. Let's buckle up. This is what's going to happen. This is going to be our life for a while."
Treatment was brutal. Chemotherapy, in and out of hospitals, checkups every three weeks, blood transfusions and everything in between came Spencer's way.
To make it even worse, Spencer's revered red hair fell victim to the chemotherapy. But in trying to cheer him up, his dad and brothers shaved their heads to match.
"I didn't really want them to do it, I thought it would kind of be awkward," Spencer said.
Of course it may not have been entirely a group decision. His brothers weren't initially thrilled.
"Yeah, I'm sure they weren't," Spencer said.
His immune system was so weak during treatment, he had to have different restrooms with his siblings at home, and the family could not keep Snoop, an 8-week-old Yorkshire terrier mix. The Rabans had to send the new family dog to live with Spencer's grandparents.
Wish granted
Needless to say, it was hard on Spencer. But there was something waiting that was going to make his time easier.
When kids are diagnosed with a serious disease, there is one organization that makes its presence felt. The Make-A-Wish Foundation believes that "wishes make life better for kids with life-threatening medical conditions," according to its website. It wanted to grant Spencer's wish. The problem, he had no idea what his wish was.
"He's a pretty low-maintenance kid," Chris said. "He wouldn't have asked for anything. He was happy with an Xbox in his room at Primary Children's Hospital."
When Make-A-Wish asked, Spencer was initially stumped. It's a hard question to ask such a young kid with cancer what he wants to do. But then he recalled the cruise his parents took about year before his diagnosis, and as Jenae said about her now-swimmer, he always loved water.
"They came up to me one day when I was going through treatment and asked me what I wanted to do, and I had no idea what to say at first," Spencer said. "My parents before went on a lot of (cruises), and I had my whole family in mind. I thought well, if I get to go on a cruise, my siblings could go on a cruise, too."
Make-A-Wish receives its funding from private donations, often from businesses, said Caroline Ciocca, the CEO of Make-A-Wish Southern Nevada. The nonprofit group takes no government money and ensures the wish causes no financial burden on the family. Make-A-Wish even plans accommodations and pays for all expenses if the wish is any sort of travel.
So off the family went on a Caribbean cruise. The Rabans traveled to Haiti and Jamaica; Spencer got to meet the captain and sit in the captain's chair.
"The wish experience is all about giving that child the emotional medication that they need to continue to fight," Ciocca said, adding that approximately three out of four recipients survive nationally. "It's grueling, the treatments that some of these kids go through. … Whether it is full recovery or the child's life ends, we end up playing a really positive role in that child's experience."
Spencer's wish was granted over spring break of 2013, months after his treatment had been complete, and a good deal of time after he got the call that he dreamed of. It took three months from the start of his treatments, but it happened.
In October 2012, doctors told Spencer he was cancer-free.
A normal life
Today Spencer lives a life that any 14-year-old should. He plays soccer and swims at Moapa Valley. He gets biennial checkups to make sure nothing came back. He has three siblings, and Snoop is back living with the Rabans. And Spencer will be driving soon.
Neither Spencer nor his family like to talk about the cancer. It's not that Spencer is ashamed or embarrassed or even trying to repress the memories; he just doesn't want to be identified by it. He talks about it when asked, but it's not as if his two truths and a lie involve his health.
"Unless people are interested in it, then yeah, I'll bring it up," Spencer said. "I just don't want to tell people up front."
Once the chemotherapy and all the treatments were completed, Spencer's hair eventually came back. It was curly at first, not the straight and slick style he likes to wear, but it returned to its natural state in about year. Same color. Just like nothing had happened.
Just like normal.
"He loved his hair. I loved his hair. His hair has always been a topic of conversation," Jenae said. "It is a unique color. It's very pretty.
"Back to normal."
Contact Justin Emerson at jemerson@reviewjournal.com or (702) 387-2944. Follow @J15Emerson on Twitter.