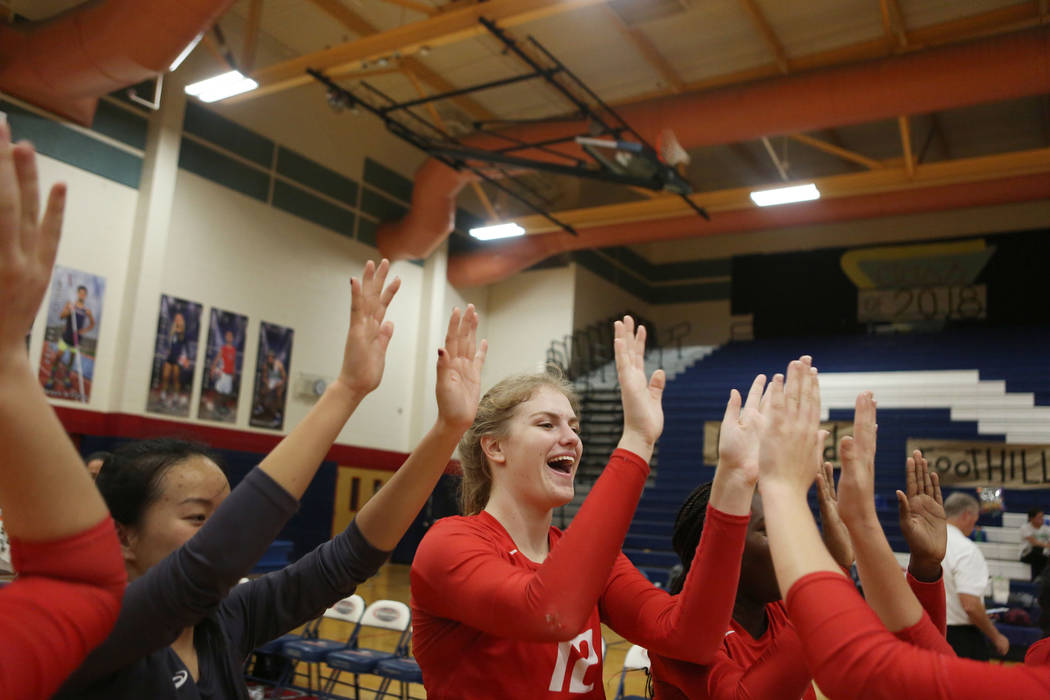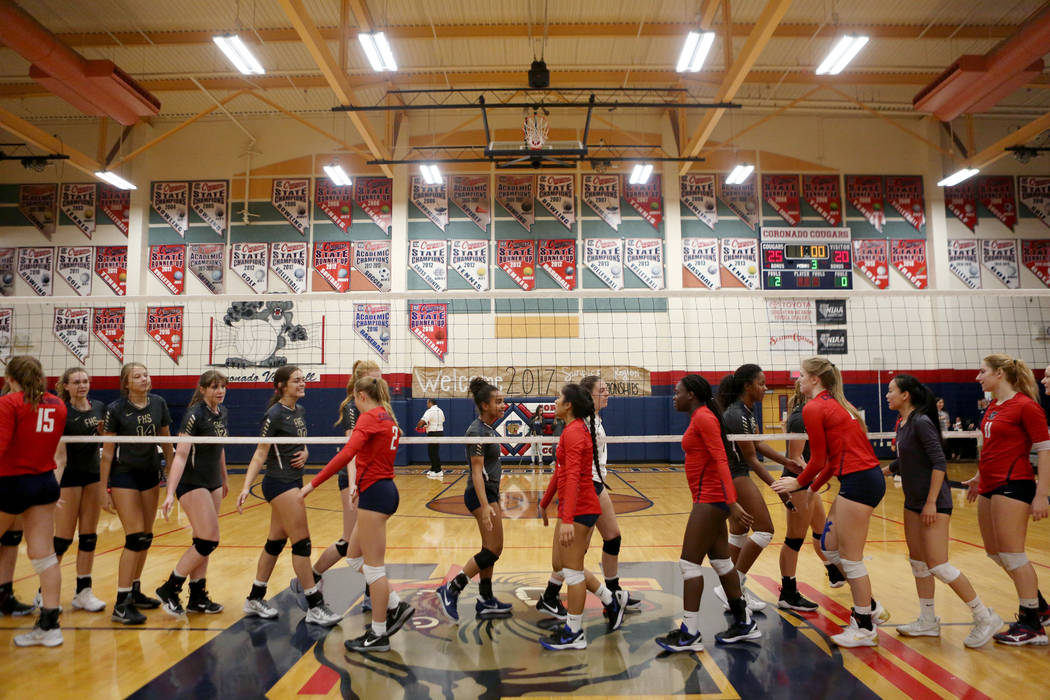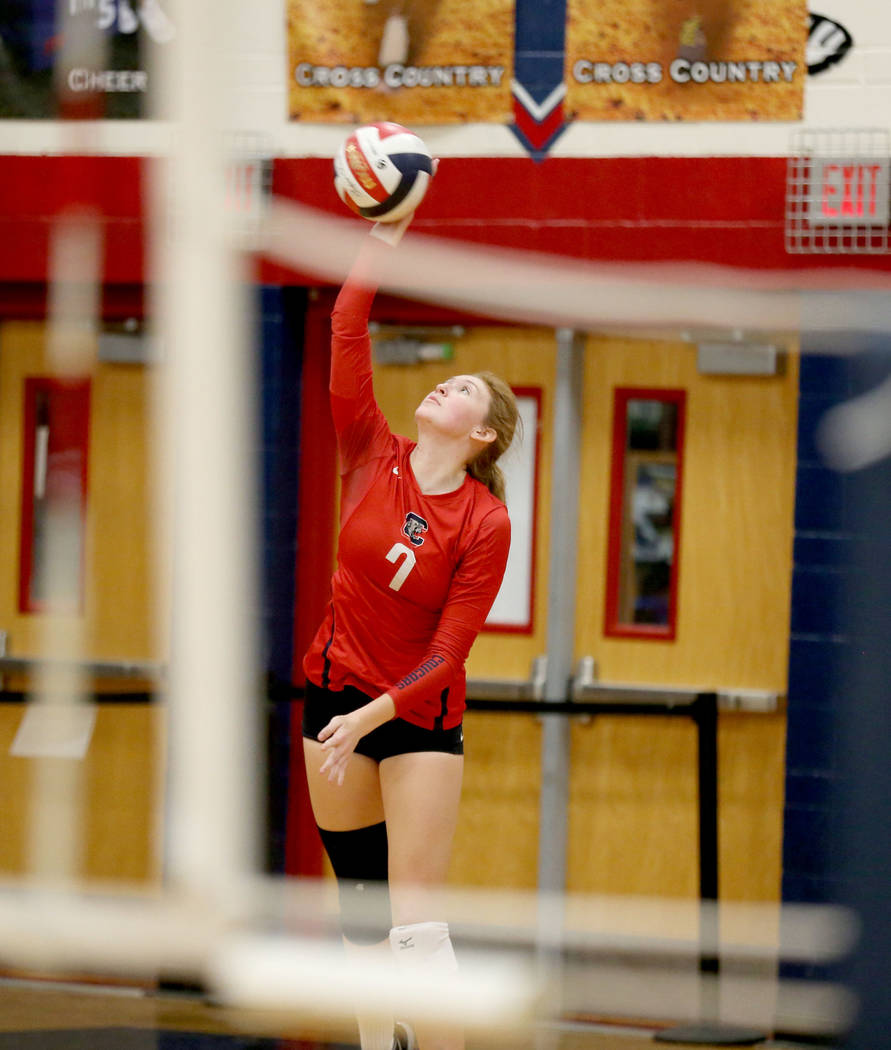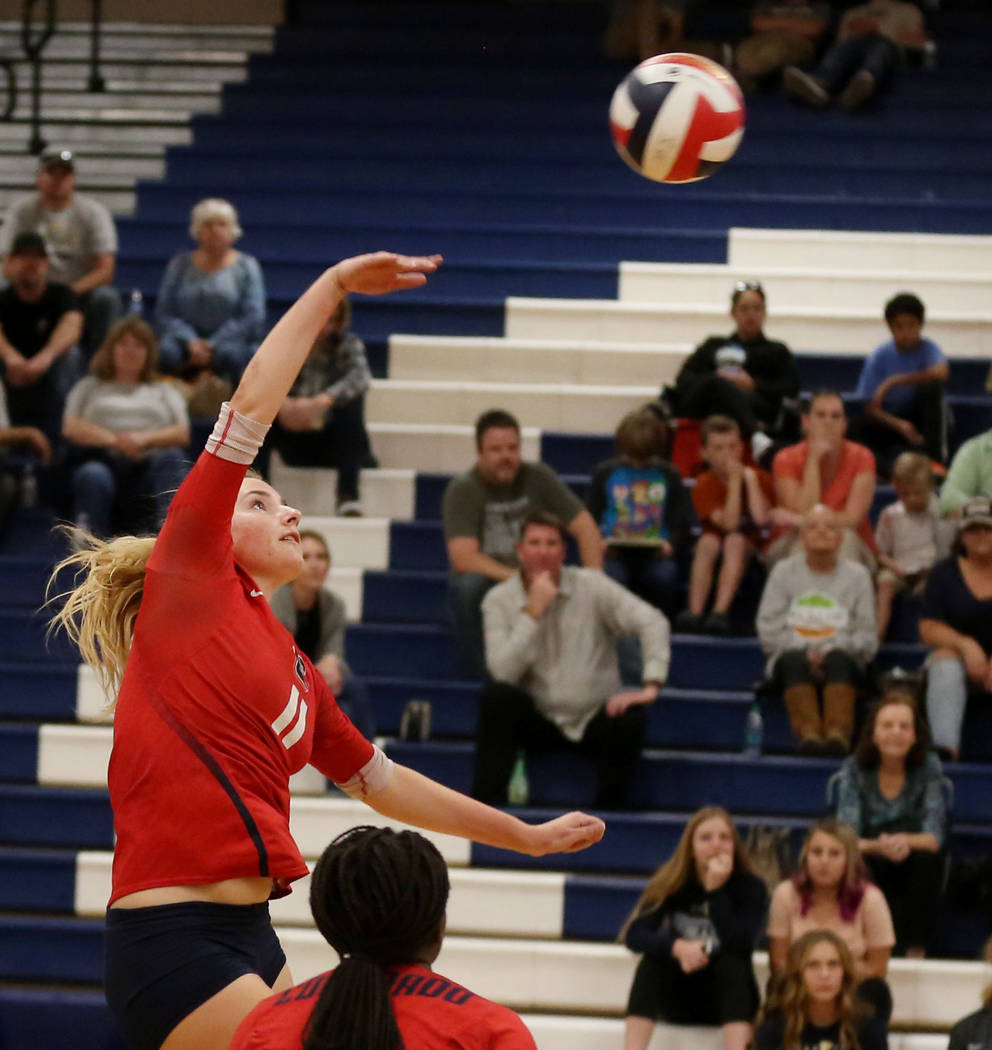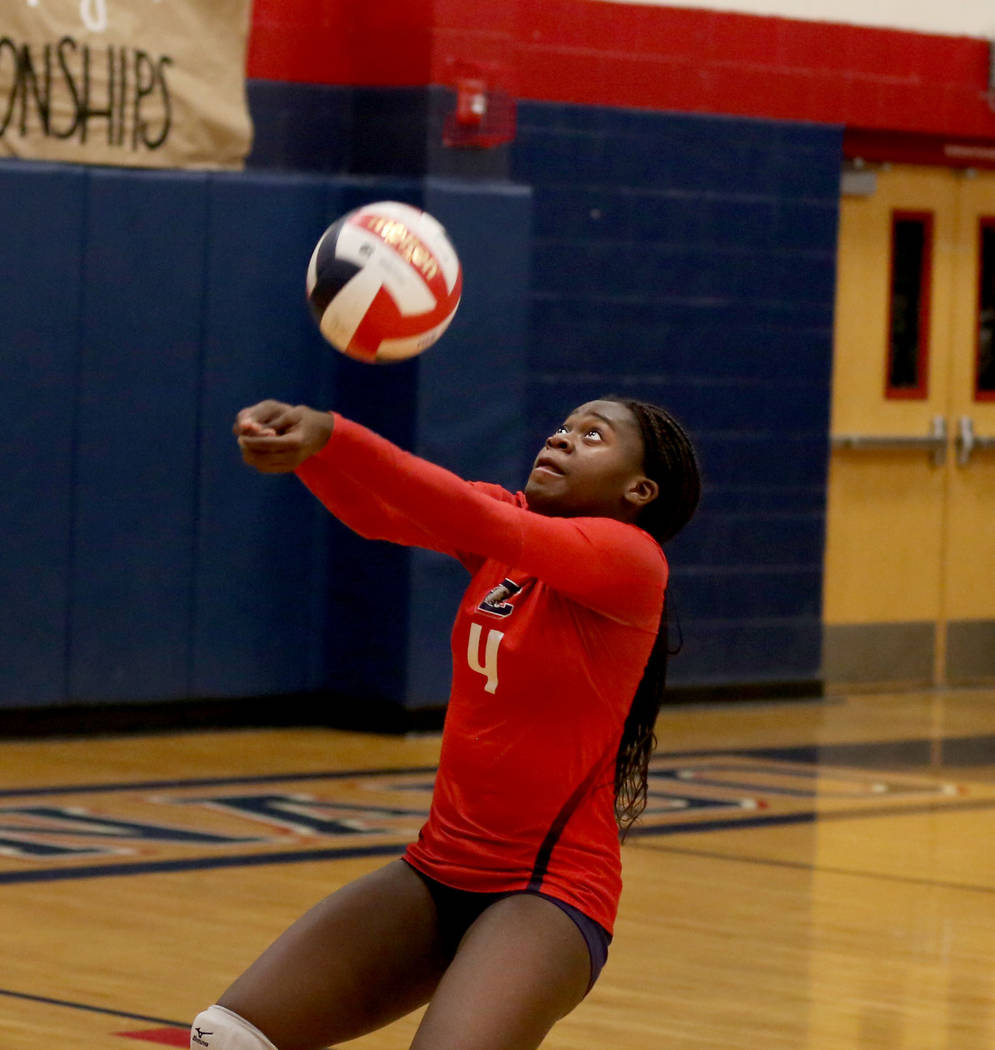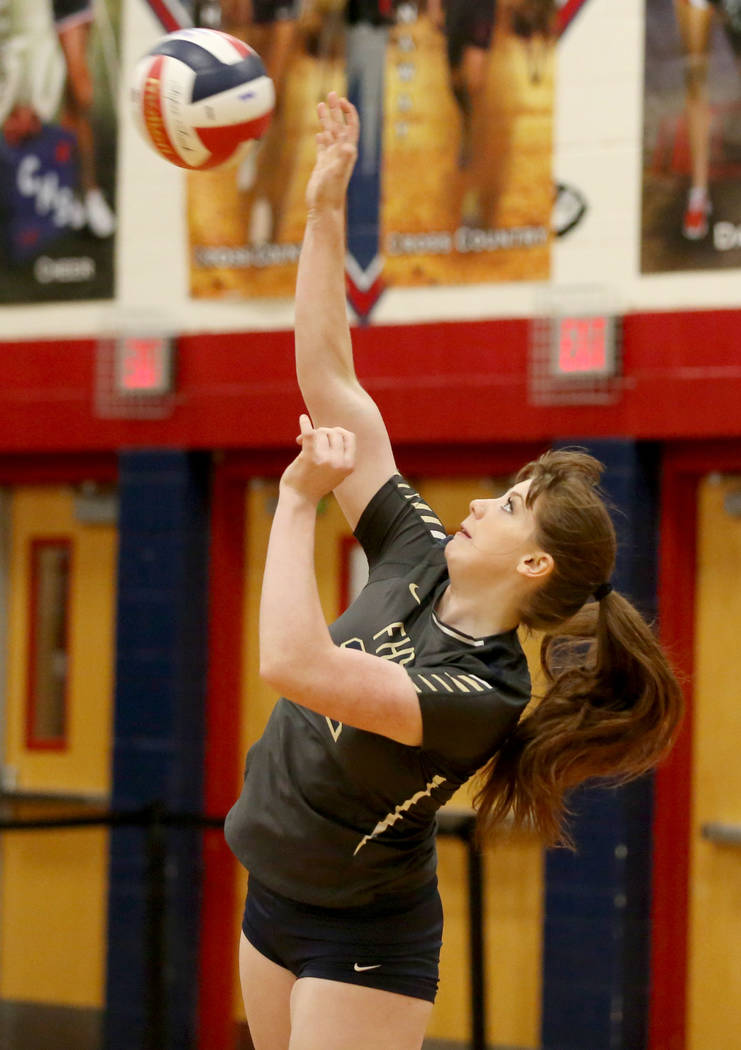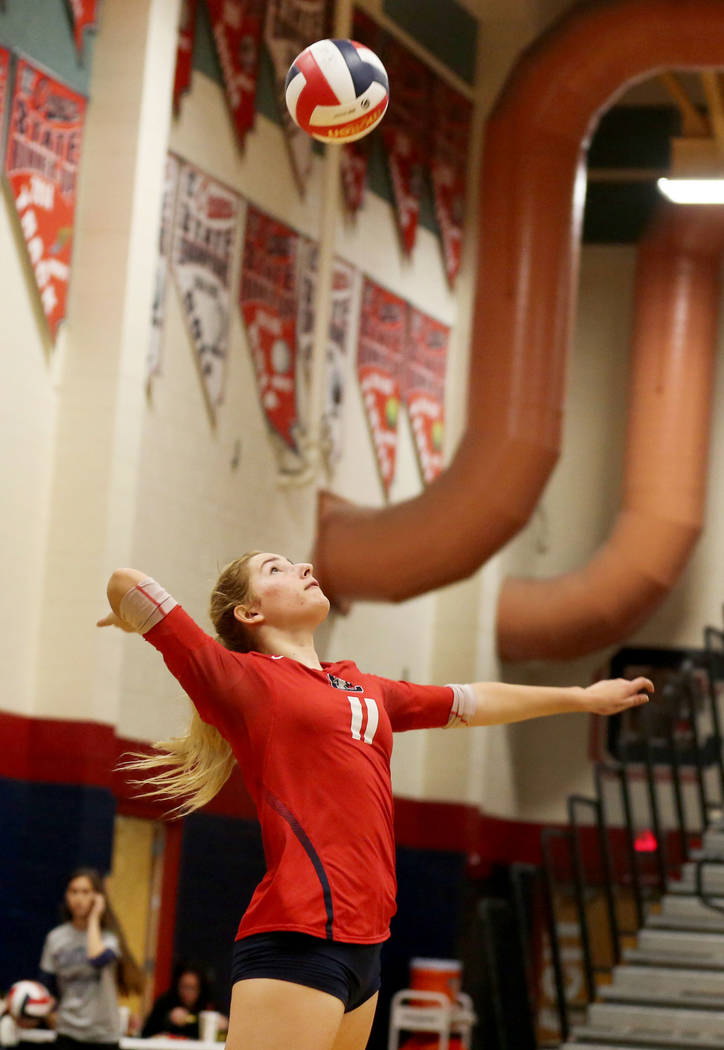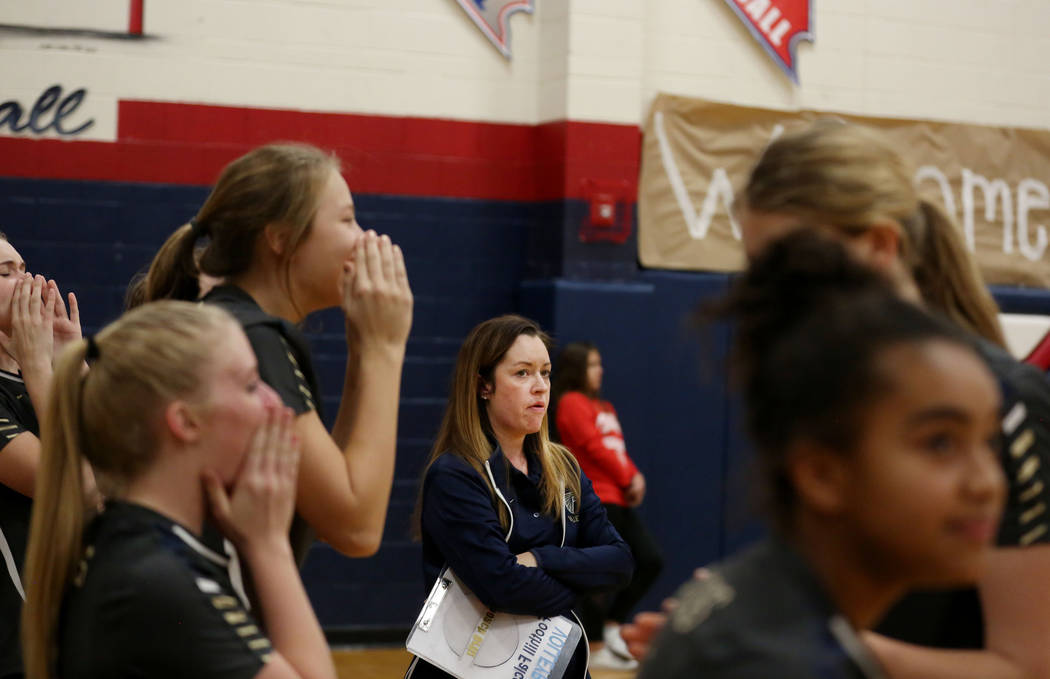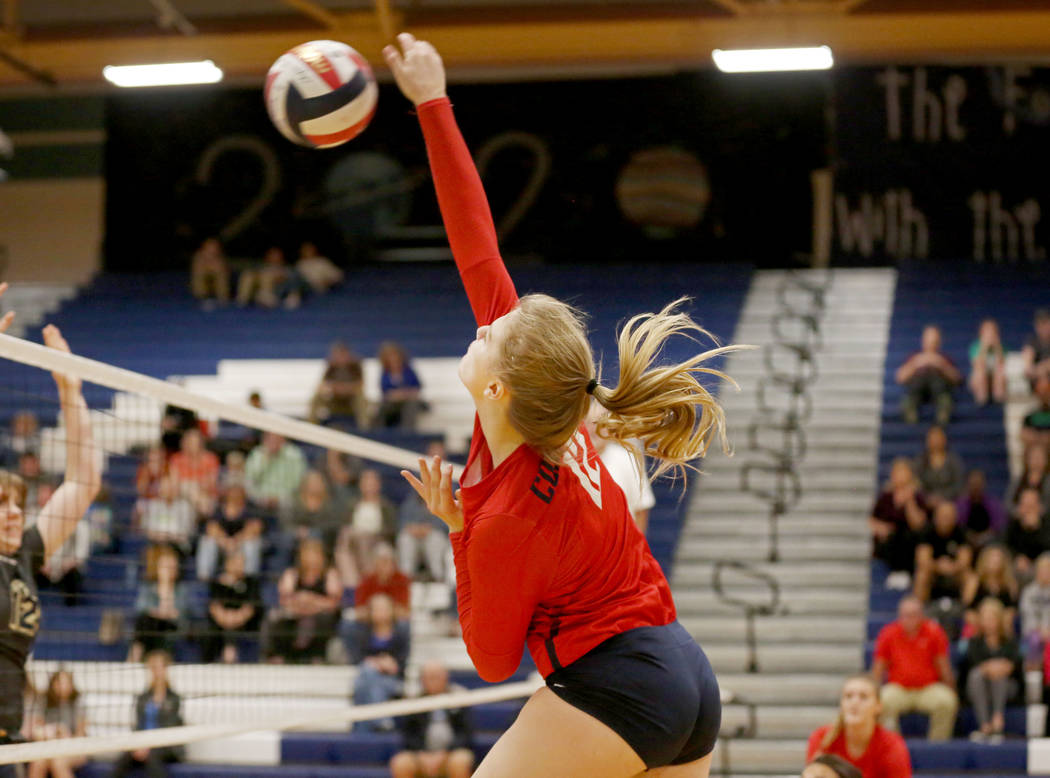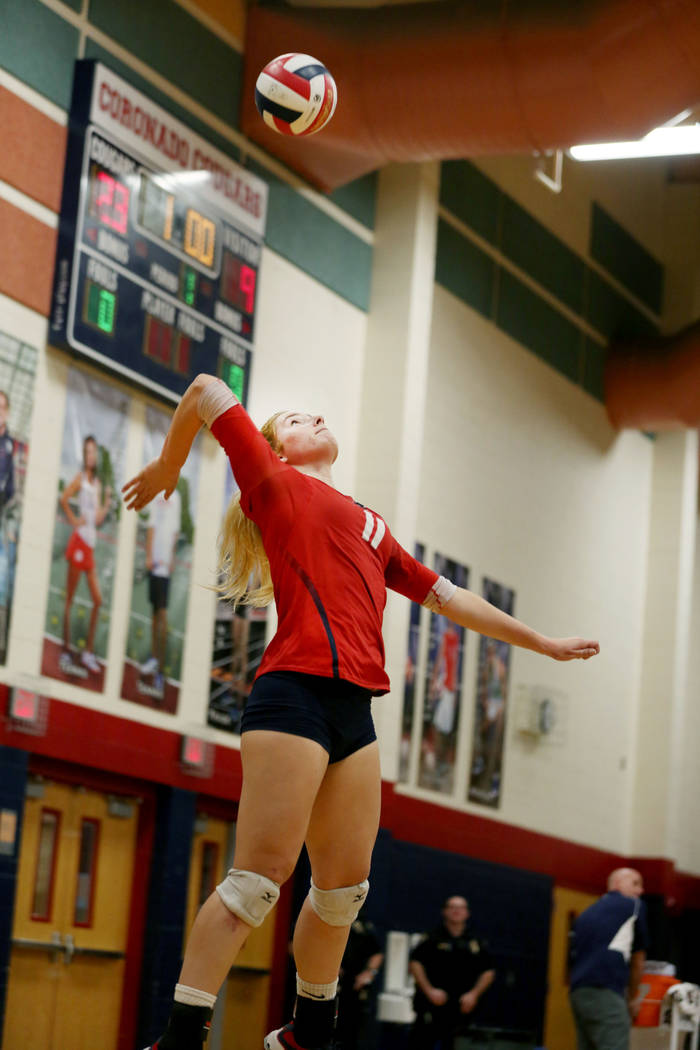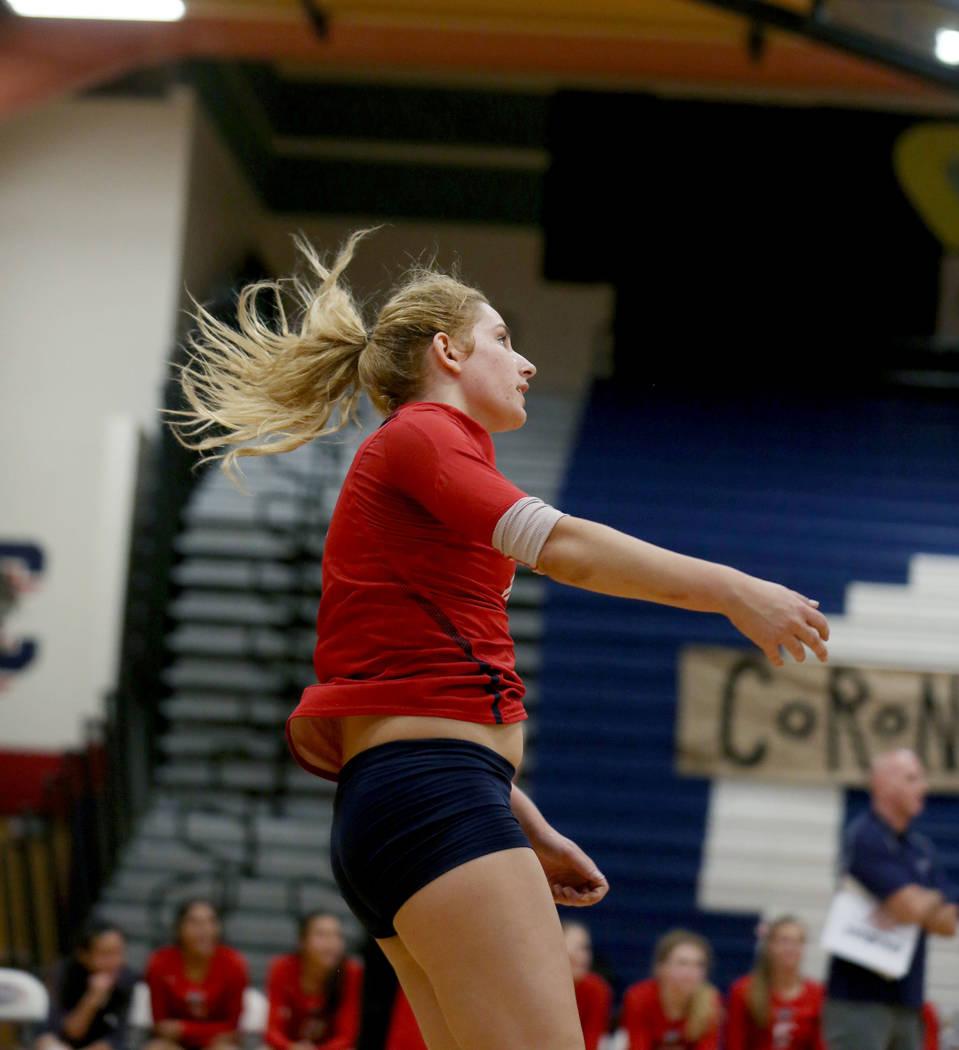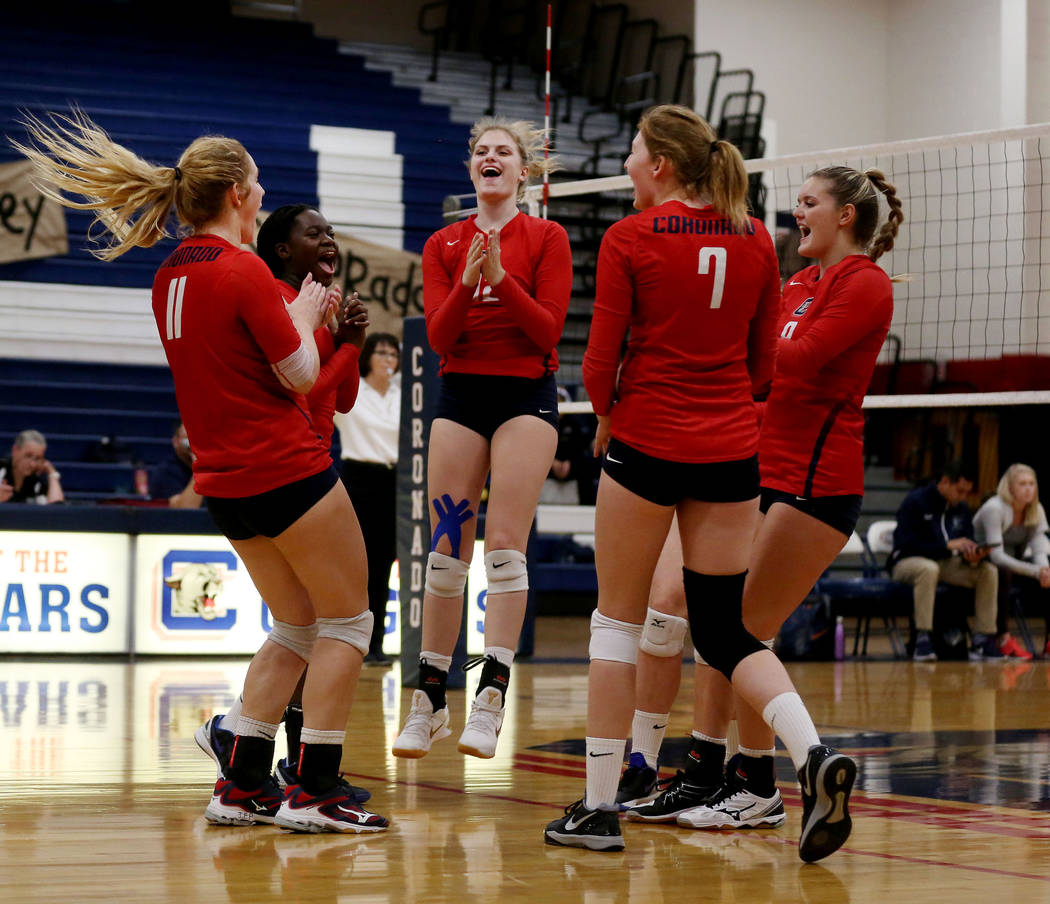 Coronado senior Madison Karcich doesn't like coming off the court during volleyball matches. But even she won't argue with Cougars coach Matt Johnson for pulling her at the back row in recent weeks because of serving woes.
"Too much thinking," Karcich said. "Normally, if I go back and think about it, I'll mess up or do something stupid."
The 6-foot outside hitter could do no wrong Thursday night and was back to being a six-rotation player in a 25-18, 25-20, 25-20 win over visiting Foothill in a Class 4A Sunrise Region semifinal.
Karcich finished with seven aces, seven kills and 14 digs for Coronado (26-9), which faces Silverado (23-15) in the region final at 7 p.m. Friday at Durango.
"Maddie's a senior and doesn't want to come off the floor," Johnson said. "She was like, 'That's my position. I'm the captain.' She earned the right to stay out there for all six rotations today."
Karcich served eight straight points in the first set, including four aces, to help Coronado seize momentum and a 23-9 lead. She finished with seven of the Cougars' 11 aces.
"I'm just trying to get back in the groove of keeping (my serves) in until state," Karcich said, smiling. "It felt really good. I was excited about it."
Karcich added four kills and two aces in the second set. With the score tied at 14, the Cougars pulled away with a 6-1 run. Coronado overcame nine ties and grabbed a two-set advantage thanks to its skyscraping middle of Sasha Bolla and Ashlynn Ammerman.
"Everything for us kind of stems off them," Johnson said. "If we pass well, they're good enough where they can make the opposing blockers have to think and guess."
In the third set, Coronado took an 18-8 lead and won the match on a Dallas Balanay-Flores-to-Karcich set.
Bolla had eight kills and three blocks for Coronado, which also got key contributions from Shannon Evans (10 kills, three blocks), Morenike Ajayi (eight kills) and Cassandra Smits-Van Oyen (22 assists).
Whitley Brow led Foothill with five kills, 13 digs and three aces. Riana Blount added seven kills, and Laynee Truscott had 13 assists and five digs for the Falcons (19-16).
Contact reporter Ashton Ferguson at aferguson@reviewjournal.com or 702-383-0430. Follow @af_ferguson on Twitter.
Region volleyball highlights:
— Whittnee Nihipali had 19 kills and 27 digs to lead Shadow Ridge to a 25-18, 23-25, 25-17, 25-19 road win over Durango in a Class 4A Sunset Region semifinal.
— Tommi Stockham had a game-high 21 kills in Bishop Gorman's 26-24, 29-27, 23-25, 25-11 win over Palo Verde in a Class 4A Sunset Region semifinal at Durango.
— Eden Whitmore had eight kills and two blocks in Moapa Valley's 25-16, 25-7, 25-13 sweep of Cheyenne in a Class 3A Southern Region semifinal at Sunrise Mountain.