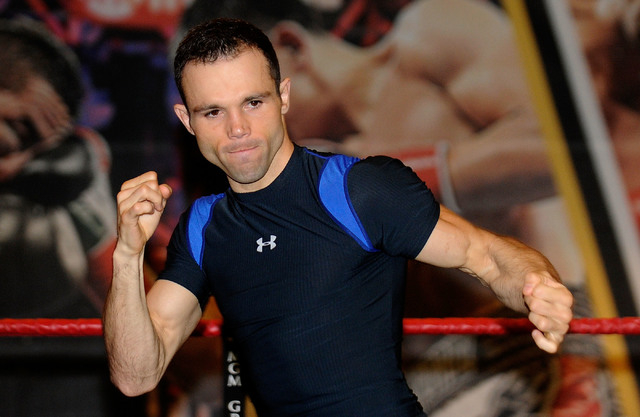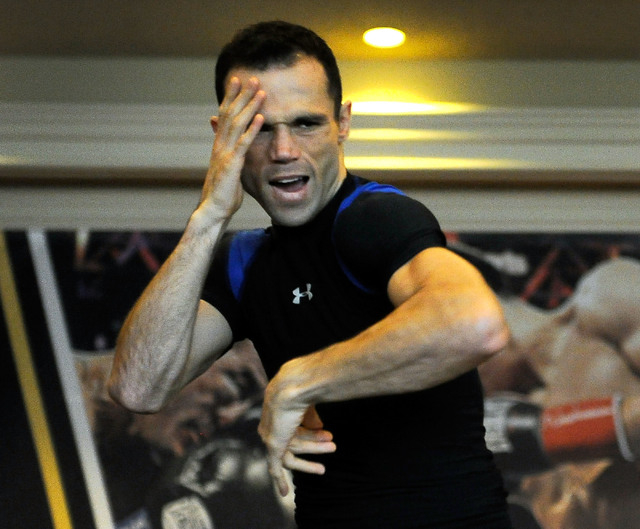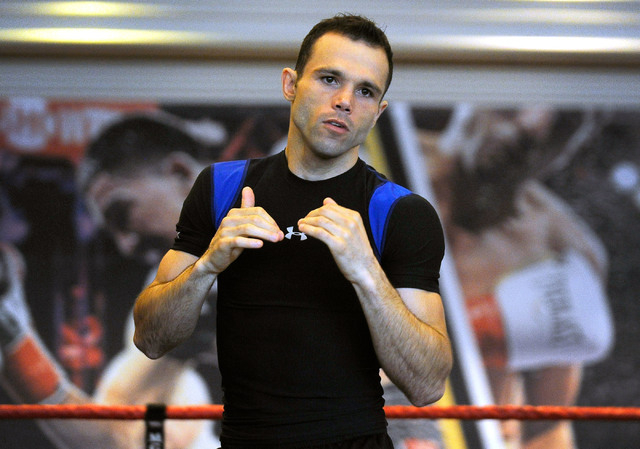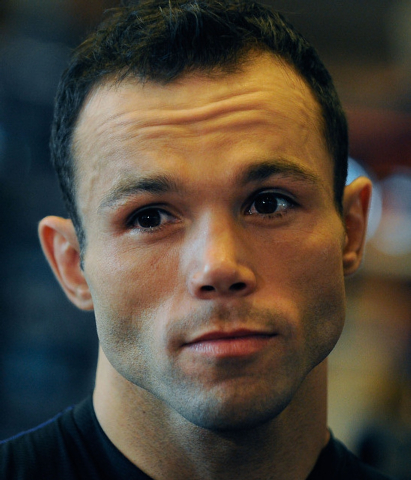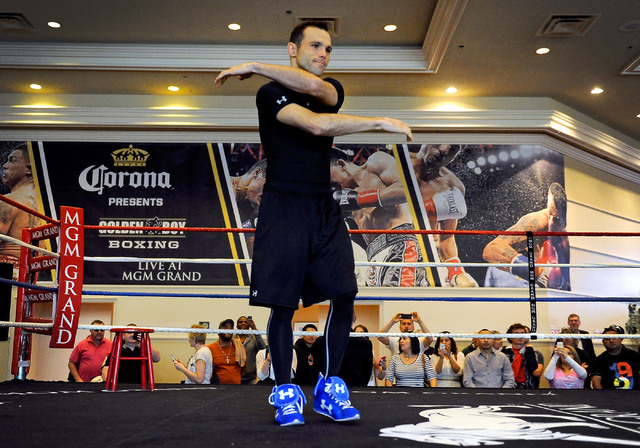 It's usually hard to predict what's going to happen in boxing. But one thing is certain come Saturday at the MGM Grand Garden: The Alvarez brothers will leave the ring the same way they entered — without a championship belt.
Former World Boxing Council junior middleweight champion Canelo Alvarez won't fight for a title when he faces Alfredo Angulo in the 12-round main event on Showtime Pay Per View. Alvarez's older brother Ricardo, though, was supposed to get his shot at a belt.
But that changed when WBC interim lightweight champion Omar Figueroa injured his left hand last Friday while training and pulled out of the fight.
Golden Boy Promotions didn't want to drop Ricardo Alvarez (23-2-3, 14 knockouts) from the card, so now the 32-year-old will meet Sergio Thompson (28-3, 26 KOs) in a 10-round bout.
"These things happen in boxing," Ricardo Alvarez said through an interpreter. "I was a little disappointed at first, but now I'm fine. I'm just happy to be on this card."
Nine years older than his more famous brother, Ricardo Alvarez said he has enjoyed Canelo's rise as one of the sport's top performers. But he also is trying to create his own legacy, and that means winning a world title.
"It's all in God's hands," Ricardo Alvarez said. "If it is meant to be, it will be. I will continue to work hard and be ready when and if the opportunity presents itself.
"I am very proud of what my brother has accomplished, and I love him very much. But it is important for me to be my own person, be my own fighter. Canelo can't climb into the ring with me. In the ring, it's all me."
Canelo Alvarez has been supportive of Ricardo's career and would love to see him win a world title.
"He's a strong puncher and fights with a lot of heart," Canelo Alvarez said. "It is unfortunate what happened with Figueroa, but in boxing these things sometimes happen and you have to accept it and move on. But when we train together, he's all business, and he's a very good boxer."
Ricardo Alvarez said Thompson's style is similar to Figueroa's, so his preparation didn't change much.
"I'm going to do the same thing in this fight that I do in all my fights — move forward and attack," Ricardo Alvarez said. "He's a lot like Figueroa. He has a lot of power. But I'm ready. I worked very hard, and it doesn't matter who the opponent is."
As for the chance to fight for a world title, Alvarez said he needs to stay patient.
"I believe it will happen," he said. "I'll continue to prepare and work hard so I'll be ready."
■ NOTES — Today's weigh-in at the Grand Garden begins at 3 p.m. and is open to the public. Doors open at 1. … The purses for Saturday's fights: Canelo Alvarez, $1.25 million; Angulo, $750,000; Leo Santa Cruz, $500,000; Cristian Mijares, $92,000; Ricardo Alvarez, $100,000; Thompson, $50,000. If the Carlos Molina-Jermall Charlo fight goes on as scheduled, Molina will make $275,000 and Charlo $100,000. Molina, the International Boxing Federation junior middleweight champion, remains in jail after being arrested Tuesday in Las Vegas on a fugitive warrant.
Contact reporter Steve Carp at scarp@reviewjournal.com or 702-387-2913. Follow him on Twitter: @stevecarprj.