Pittsburgh Pirates reunite Newman and Kramer with draft picks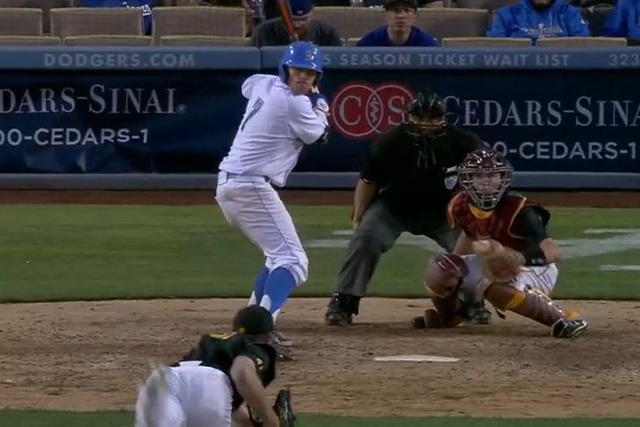 Oh, the humanity! The Pittsburgh Pirates took Newman and Kramer in the first two rounds of the Major League Baseball draft, inadvertently reuniting two classic characters from "Seinfeld."
The Pirates said "Hello (to Kevin) Newman," a shortstop for the University of Arizona, with the 19th overall pick and selected Kevin Kramer, a shortstop from UCLA, 62nd overall.
It's the first time Newman and Kramer have joined forces in baseball since they falsely accused Keith Hernandez of spitting on them with a "magic loogie" after a Mets loss. Jerry's "JFK"-style investigation helped uncover a "second spitter."
Pittsburgh probably didn't draft Seinfeld, a huge Mets fan, because he made it perfectly clear in "The Puffy Shirt" episode that he wanted no part of the organization, saying "I don't wanna be a Pirate."
The Pirates might still covet Costanza, who gave hitting tips to Derek Jeter and Bernie Williams after his brazen approach in "The Opposite" episode landed him a job with his beloved New York Yankees. This prompted Seinfeld to marvel, "Ruth, Gehrig, DiMaggio, Mantle … Costanza?!"
The Los Angeles Dodgers also took two notable names in the first round in pitchers Kyle Funkhouser and Walker Buehler.
Marty Funkhouser is a character from the HBO show "Curb Your Enthusiasm," which was created by Larry David, the co-creator of "Seinfeld" who plays himself in the series.
Buehler, who spells his name differently than Ferris Bueller, won't get many days off in pro baseball.