Amari Cooper's struggles with Raiders lead to trade rumors
Updated October 13, 2018 - 2:11 pm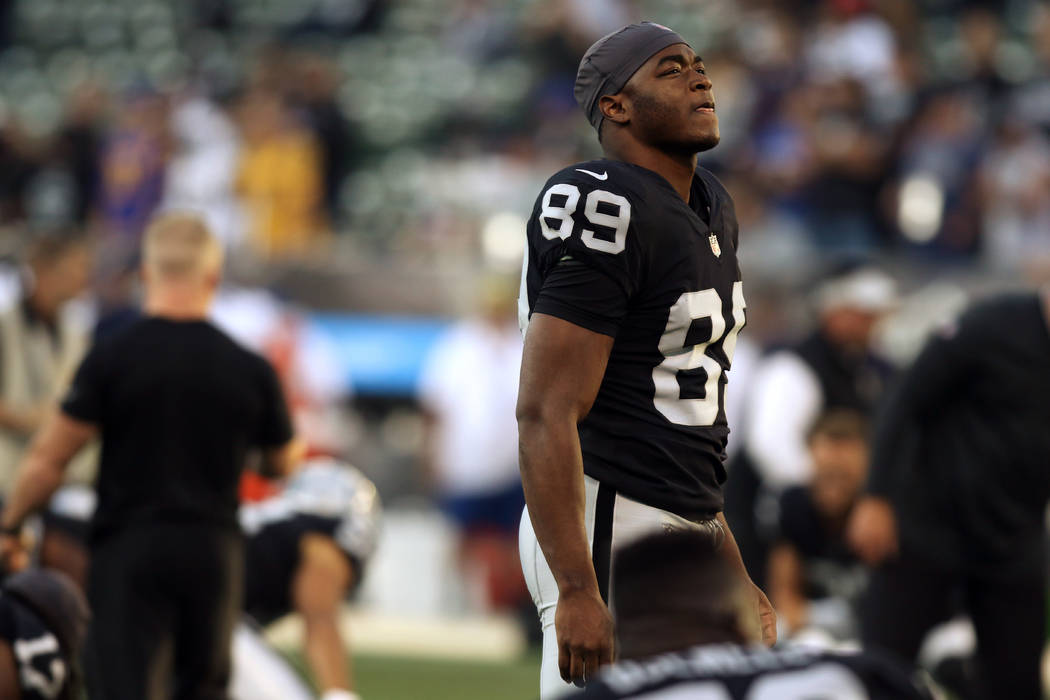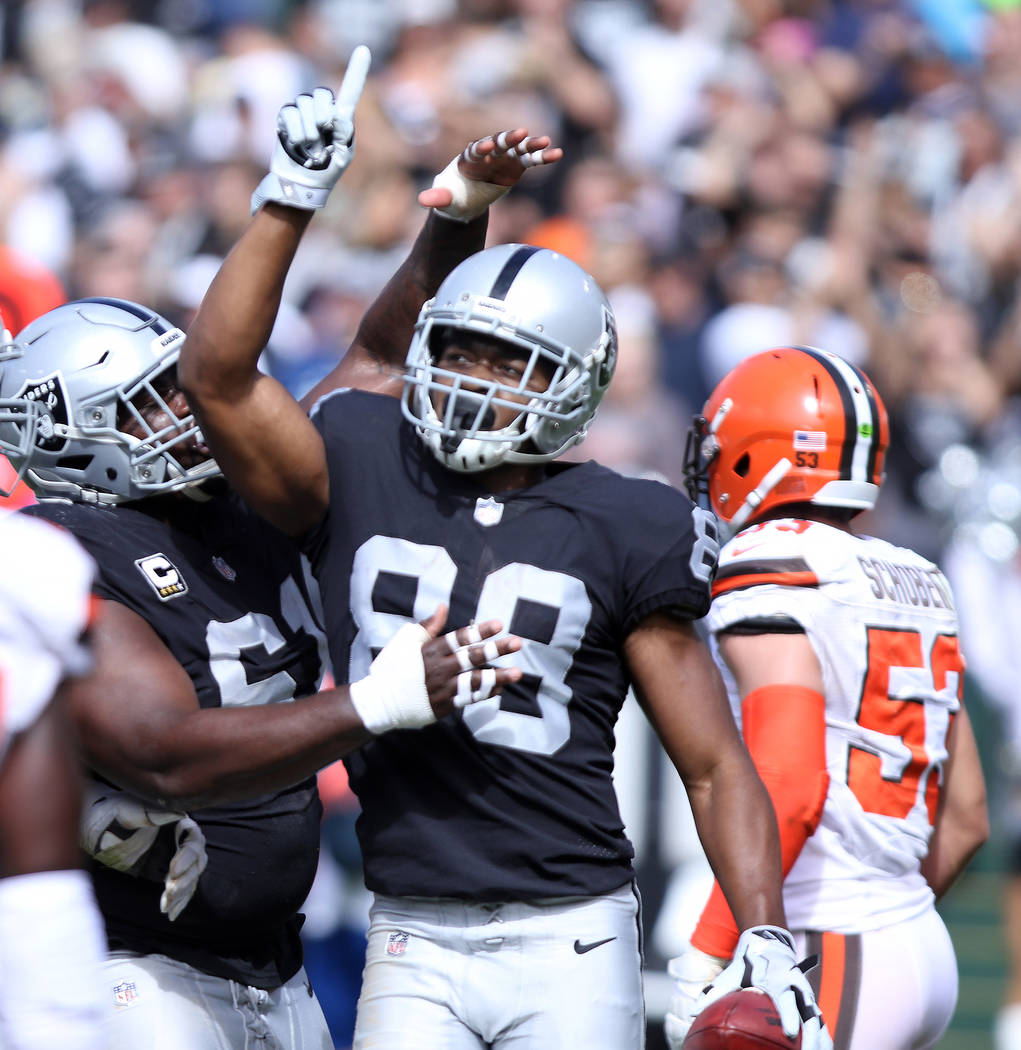 Star running backs Le'Veon Bell and LeSean McCoy could soon be on the move with the Oct. 30 trade deadline fast approaching.
But Amari Cooper's name was the one that stood out among the trade rumors this week. Are the Raiders already shopping their most talented wide receiver after selecting him fourth overall in the 2015 draft?
With Raiders coach Jon Gruden running the front office, it wouldn't be a surprise if the Raiders are listening to offers.
The Raiders might be in a full rebuild after a 1-4 start to the season and trading star edge rusher, Khalil Mack, for a bounty of draft picks from the Chicago Bears last month.
Cooper has had a roller-coaster start to his career. He shows flashes of greatness one week, and the next week he turns in a dud that prompts "What's wrong with Cooper" stories from Raiders beat writers. It's a never-ending cycle with Cooper.
The Raiders have failed to get Cooper more involved in the offense this season and quarterback Derek Carr has only given him 31 targets in five games. But Cooper has struggled to create separation in games against stout secondaries like the Rams, Dolphins and Chargers.
Teams' No. 1 wideouts should be consistent and reliable against the best secondaries. It doesn't seem likely that the Raiders trade Cooper before the trade deadline. But there's a looming dilemma on whether to pay Cooper after his rookie deal runs out at the end of 2019.
Here are other quality first-round picks from the 2015 NFL draft that might not be getting that coveted extension from the team that drafted them:
Jameis Winston, QB, Buccaneers: It won't be easy to give up on a former No. 1 overall pick that doesn't turn 25 until January, but it's time for a change in Tampa Bay. Winston gets the passing yardage, going over 4,000 yards in a season twice, but it hasn't translated to wins or a postseason appearance. Winston still struggles with turnovers and his biggest mistakes are coming off the field. It wouldn't be wise to break the bank for a QB you worry about as soon as he leaves the facility. Maybe the Bucs hand Winston a similar three-year extension that the Jaguars gave Blake Bortles — also known as a prove-it-deal with little guaranteed money. It's not a good look that the Buccaneers' offense was at its best when Ryan Fitzpatrick was under the center. Winston has a lot to prove for the rest of the season.
Leonard Williams, DE, Jets: Like quarterbacks, top pass-rushers are tough to let go (unless it's the Raiders). Williams, the No. 6 overall pick in 2015, has had a solid start to his career, but he's still developing. It's not a safe bet to assume he'll be a future first-team All-Pro. For playing in New York, there's not much buzz for Williams. He made the Pro Bowl in 2016 and excels in stopping in the run. But is he a defensive end or a defensive tackle? And how much money will the Southern California product ask for? This situation can go the franchise tag route to give the Jets an extra year to see how much they want to invest in Williams.
Trae Waynes, CB, Vikings: The writing is on the wall for Waynes. It would be a surprise if the Vikings' No. 2 cornerback is on the roster past 2019 after they drafted Mike Hughes in the first round in 2018. The team has raved about Hughes and he's proving them right on the field so far. Waynes, the No. 11 pick in 2015, continues to improve, but he's had a handful of bad outings, including last year's NFC title game.
DeVante Parker, WR, Dolphins: There are already rumors that Miami is shopping Parker, the No. 14 pick in 2015. Coach Adam Gase hasn't found ways to get the big-bodied receiver involved. The Dolphins prefer to rely on speedy route-runners to move the chains. But Parker also deserves the blame. Last year, Parker received 96 targets and recorded 57 receptions, a career high. A mutual breakup might be the best option for Parker.
Contact Gilbert Manzano at gmanzano@reviewjournal.com. Follow @GManzano24 on Twitter.