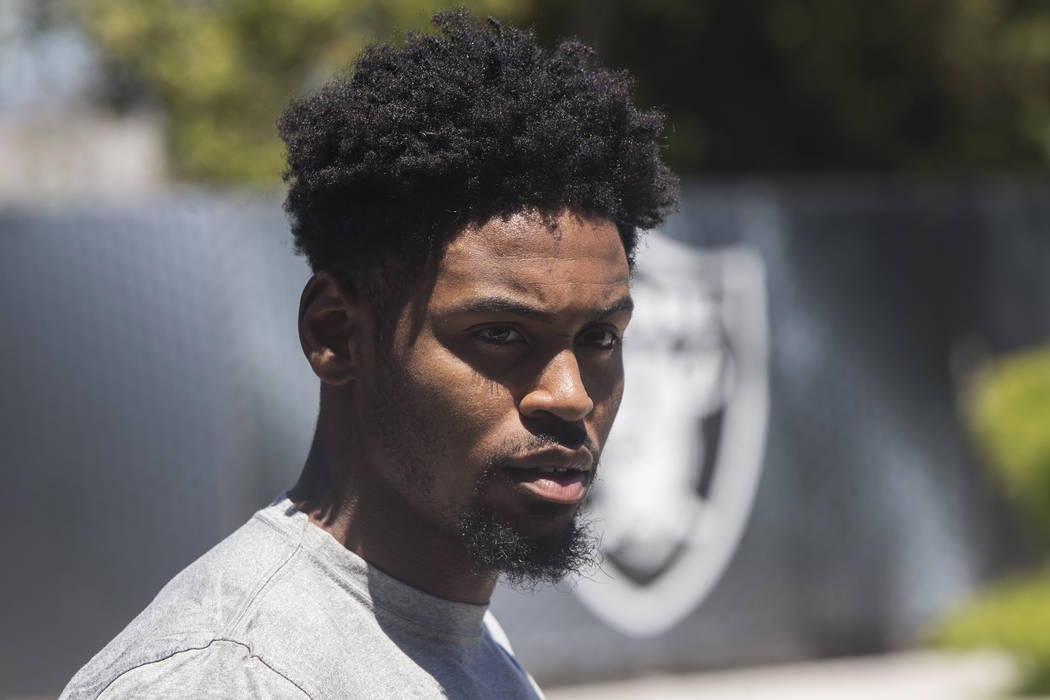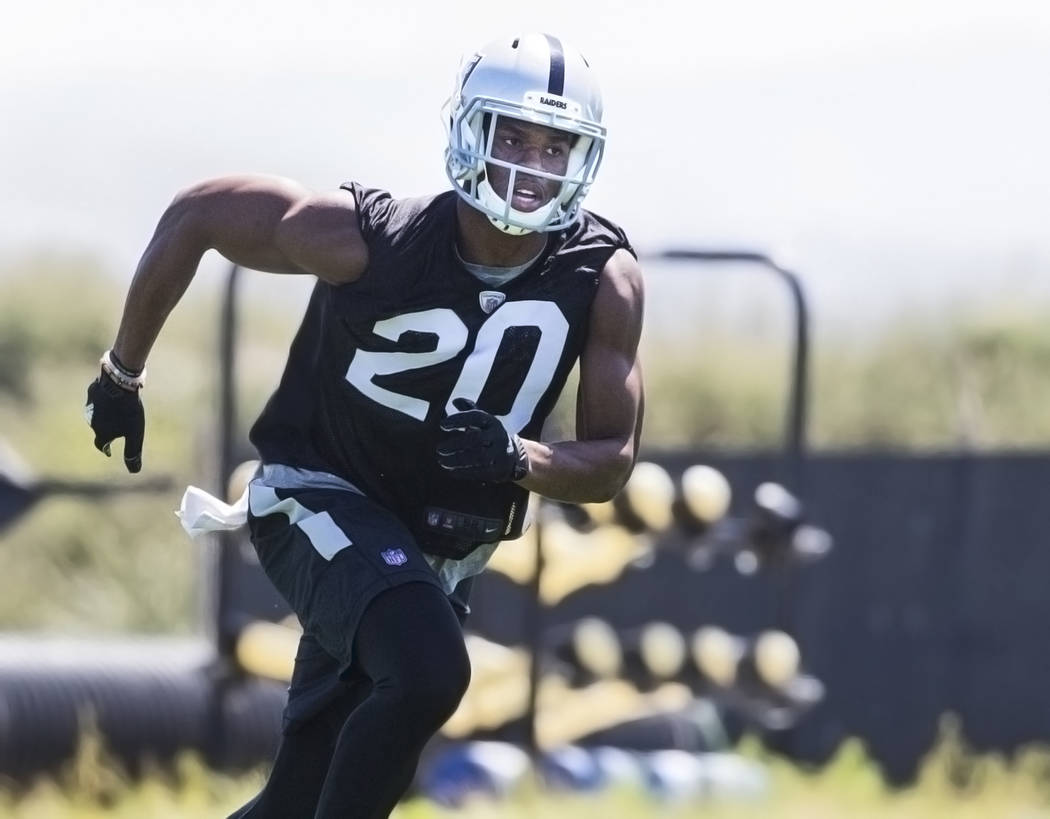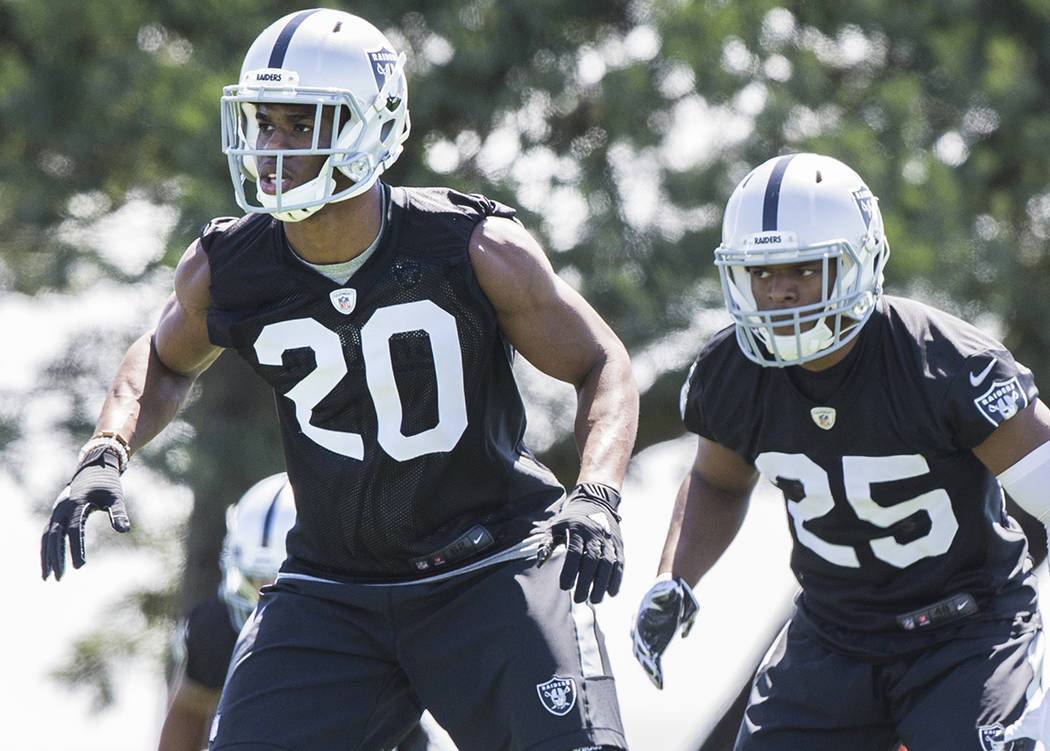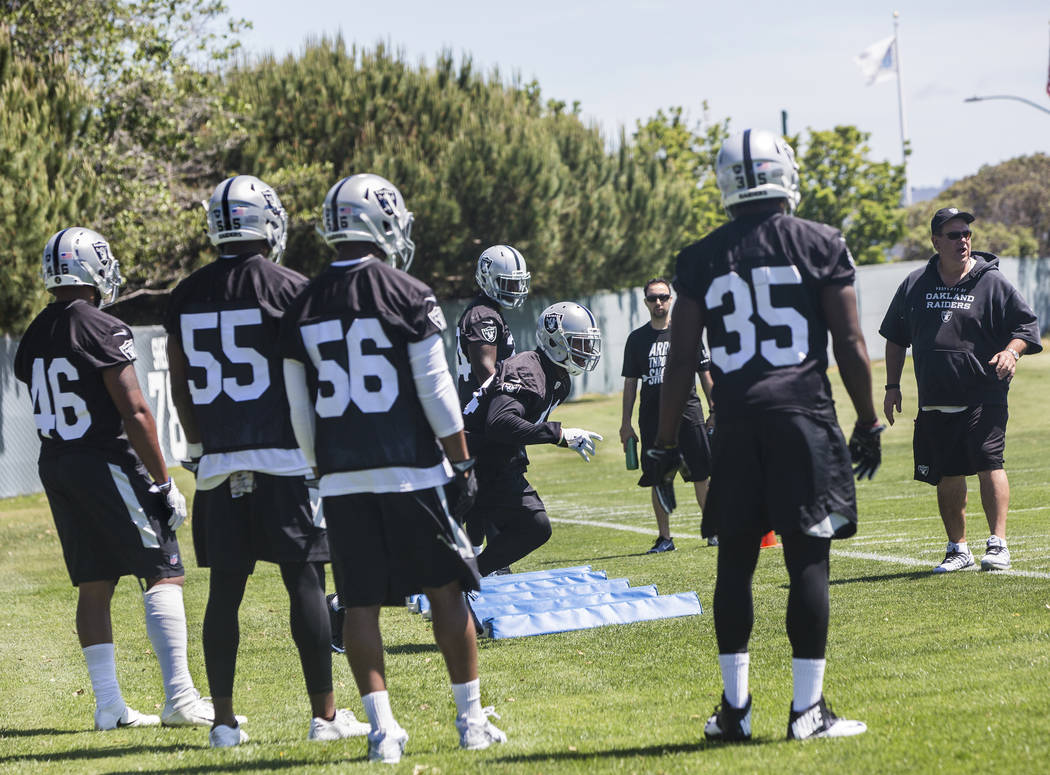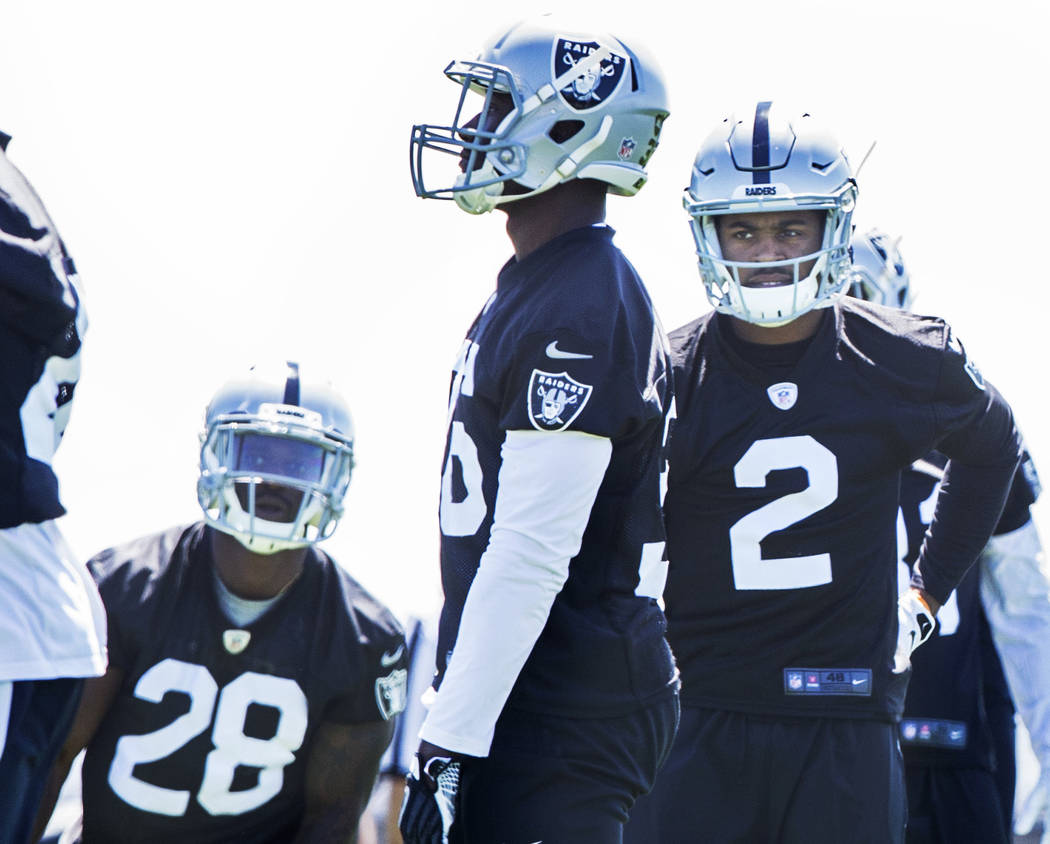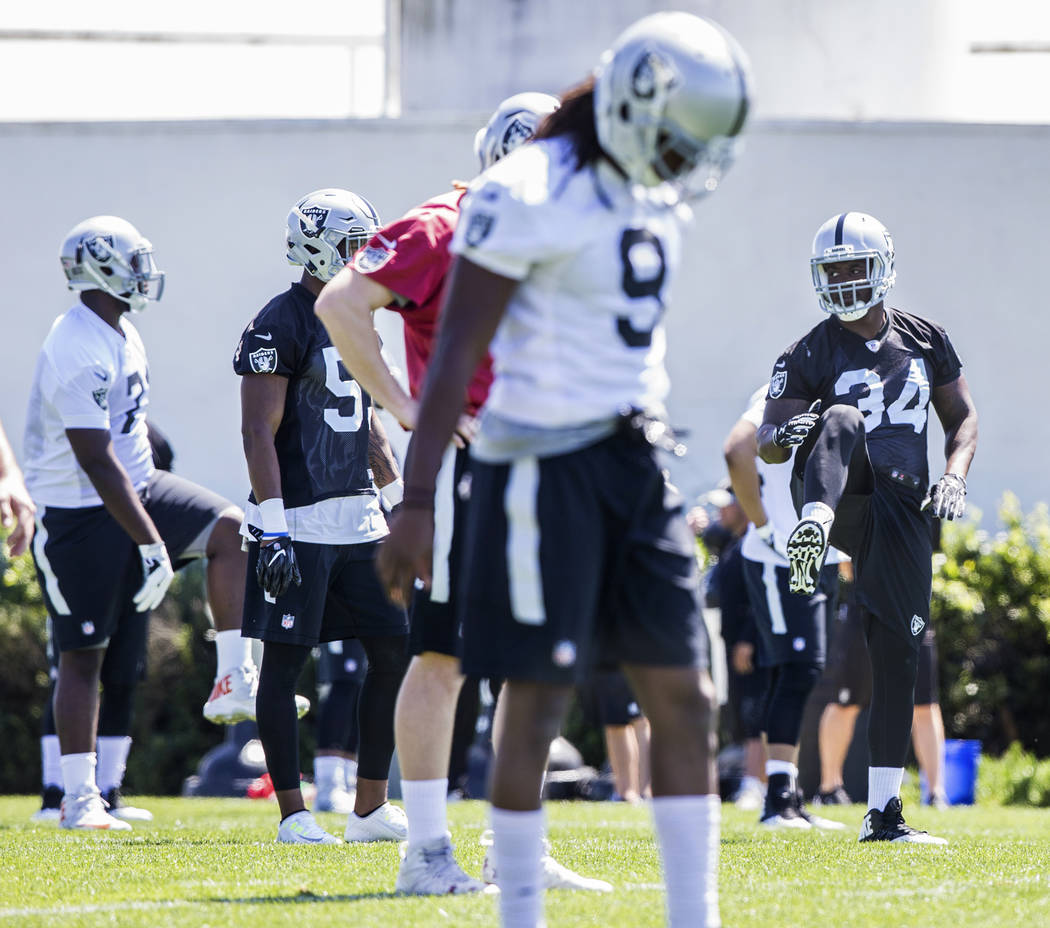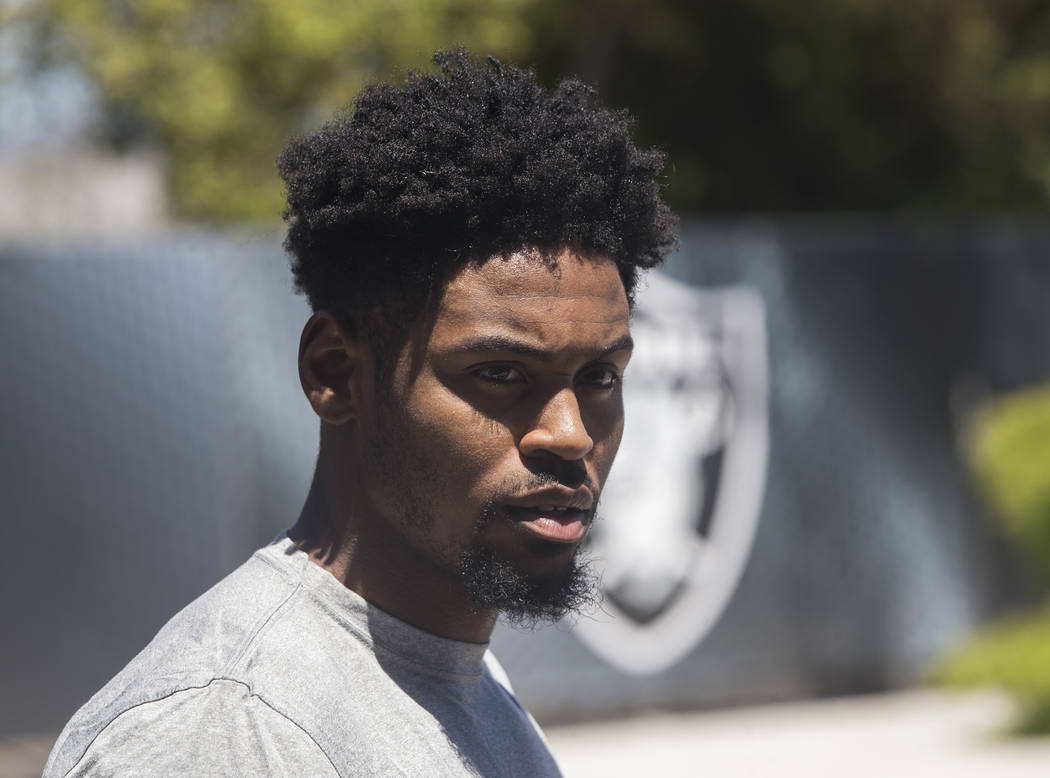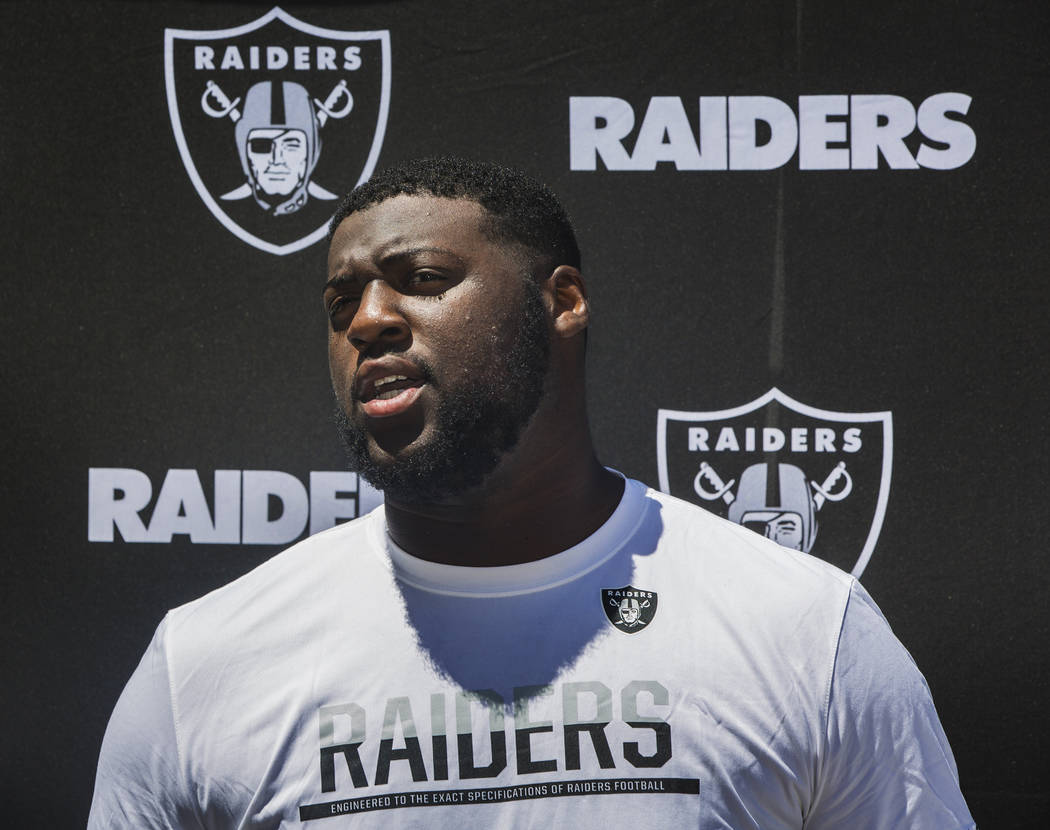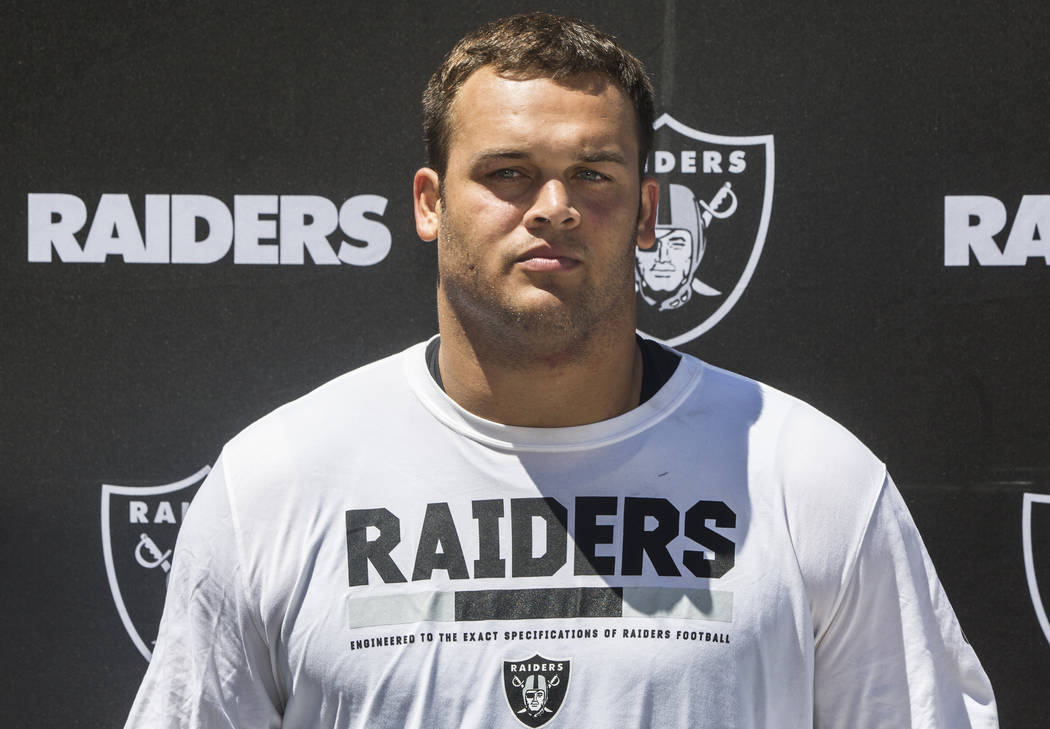 ALAMEDA, Calif. — For now, Gareon Conley finds his best stress reliever involves a football and helmet.
The Raiders opened rookie minicamp Friday, and the team's first-round draft pick out of Ohio State found himself playing inside and outside from his cornerback spot, removed for a time from the dark cloud that hovers over his entrance into the NFL.
Conley met with police in Cleveland on Monday and provided a DNA sample in an ongoing investigation in which a woman has accused him of rape.
He has admitted to a consensual sexual encounter, but denies assaulting the woman in a hotel room April 9.
It could be upward of two months before authorities determine whether to move forward with the case.
Conley passed a polygraph test requested by an NFL team before the draft's first round April 27.
"I felt the (meeting with police) went good," Conley said. "There's not a lot more to say about it. Just another way to prove my innocence. I try not to think about it and just worry about what I'm doing out here. That makes it way easier."
In that realm, there's a good chance Conley will be asked to play outside and yet also handle slot duties in nickel coverages. Until last season, he hadn't played inside much with the Buckeyes.
"It's just a mentality," he said. "Inside is a game of leverage, and outside is more man. People who learn the leverage technique will be able to play both. I felt comfortable out there (Friday). It was good to be back playing football again."
Said coach Jack Del Rio: "I'm sure (general manager Reggie McKenzie) is monitoring (the rape investigation) for sure and things will take place, but I'm going to focus on football. We have (Conley) this weekend, and then we'll get all of them back after Mother's Day."
Vanderdoes weighs in
The scale read 301 pounds, and Eddie Vanderdoes smiled.
As first impressions go, the Raiders had to be happy with their third-round pick out of UCLA, a defensive tackle whose discipline and desire have been questioned far more than skill. Vanderdoes can play. He just hasn't always worked at it.
But a slimmed down physique when reporting was a good start for the player who weighed as much as 342 pounds in college, during which he tore an ACL in 2015 and played his senior season on a badly sprained ankle.
"I'm ready to prove myself," said Vanderdoes, a Sacramento, California-area native. "I knew I had to (lose weight), so I did. Diet was huge. It's all about portion control. I'm in good shape. I feel great. No more slip-ups.
"Now, it's about learning the playbook, learning technique and taking it to the next level."
Vanderdoes said he and team officials will eventually determine at what weight they want him playing, but the fact the Raiders implement a similar strength and conditioning program to an EXOS performance system he has used makes it a seamless transition into the world of NFL fitness.
The Raiders need more push up the middle of their defense, and a healthy and motivated Vanderdoes can help fill the need.
You never know
Del Rio has a pretty cool story to tell those undrafted free agents and tryout invitees about rookie minicamp.
It's about last year, when running back Jalen Richard went from trying out to not only making the 53-man roster but also finishing with 685 yards from scrimmage and three touchdowns.
Oh, yeah. He also took his first NFL handoff 75 yards for a score against the Saints in Week 1.
"As we all know, anything is possible with these young men," Del Rio said. "Once they get here, it doesn't really matter how they got here. We're going to let them compete. We're looking for men who are locked in, doing the right things and can help us win. Regardless of how you got here, you have a shot."
This and that
* The two-hour practice was noncontact, which probably is why seventh-round pick Treyvon Hester participated. It was thought the defensive tackle out of Toledo would be held out because of a shoulder surgery he underwent in December.
* The team announced the signings of 17 undrafted free agents. Those attending as tryout invitees included quarterbacks Seth Russell from Baylor and Bart Houston from Wisconsin.
Also on the field was free-agent wide receiver Ishmael Zamora from Baylor, who was caught on video beating a dog with a belt, for which he was suspended three games. He wasn't allowed to attend the NFL Scouting Combine because of the incident.
* When told he was given the jersey number of Del Rio (55) during his playing days, fifth-round linebacker Marquel Lee out of Wake Forest: "I didn't know that. Lot of pressure, I guess."
* Rookie minicamp ends Sunday, and Organized Team Activities begin May 23. Mandatory minicamp for the team is June 13 to 15.
Follow all of our Oakland Raiders to Las Vegas coverage online at reviewjournal.com/Raiders and @NFLinVegas on Twitter.
Contact Ed Graney at egraney@reviewjournal.com or 702-383-4618. He can be heard on "Seat and Ed" on Fox Sports 98.9 FM and 1340 AM from 2 to 4 p.m. Monday through Friday. Follow @edgraney on Twitter.