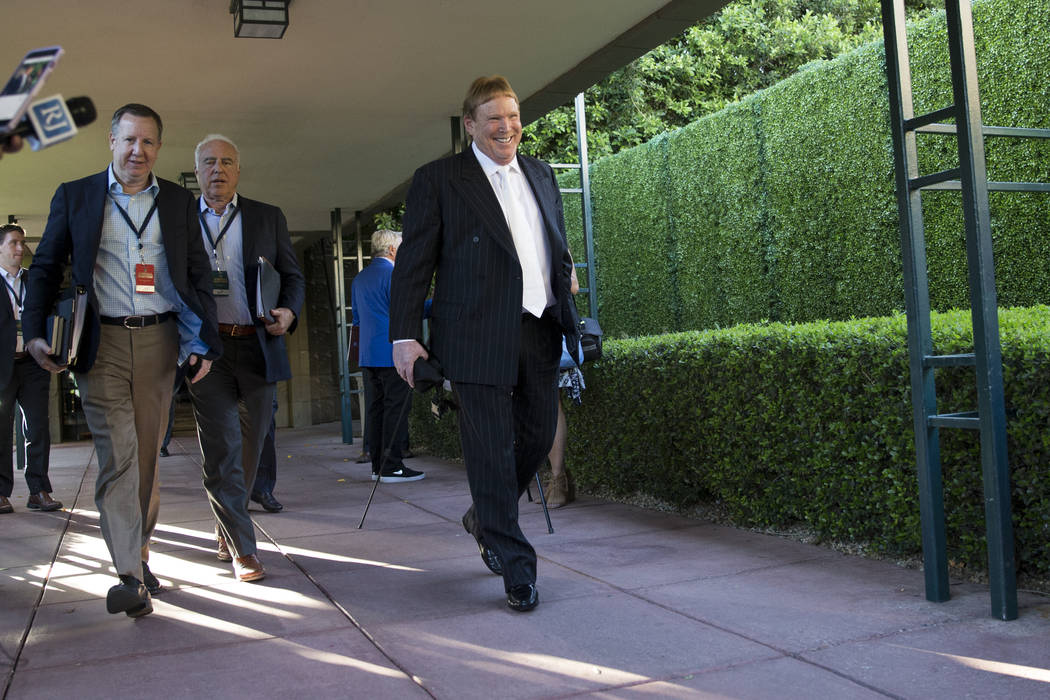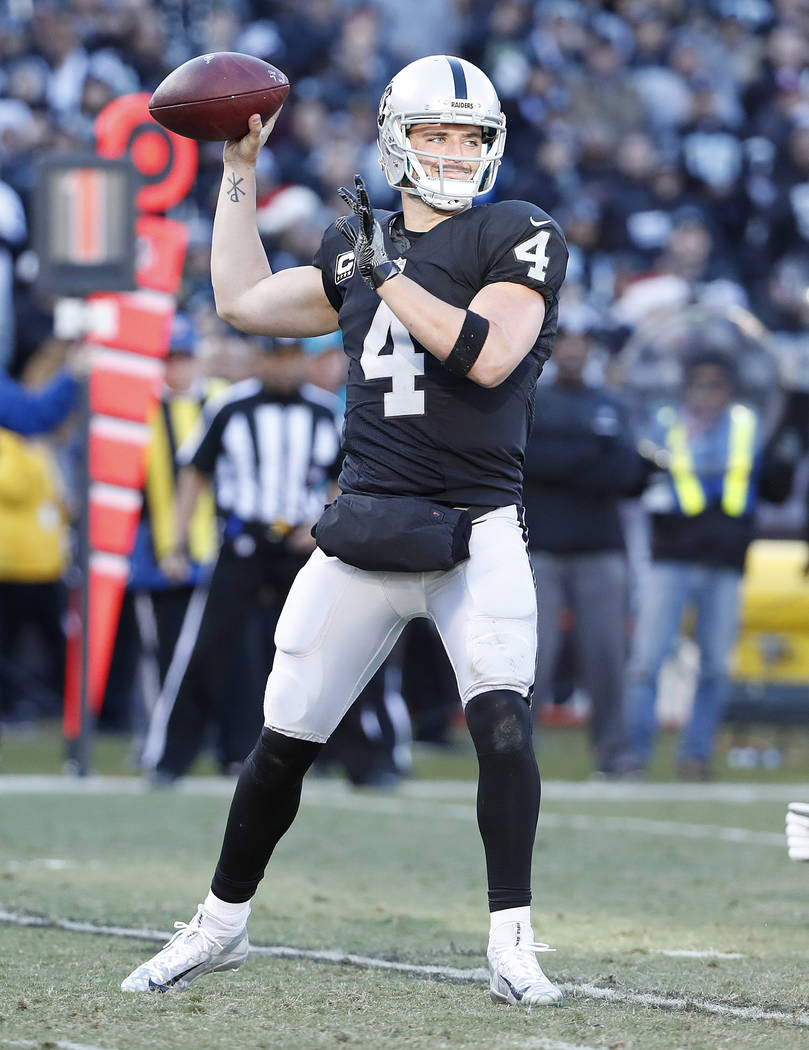 FAQ about the Raiders' move to Las Vegas
1. What will the team be called?
As long as it is playing in the East Bay, the league and franchise will refer to it as the Oakland Raiders. Once the move to Southern Nevada becomes official — be it in 2018 or 2019 in a temporary facility or 2020 in the domed stadium — the team will become the Las Vegas Raiders.
2. When will the team officially relocate?
That's not yet decided. The Raiders have one-year leases for 2017 and 2018 to continue playing in the Oakland Coliseum, but some believe owner Mark Davis could move his team after next season depending on the response it gets from political and public factions from the relocation news. If the Raiders wait until the Las Vegas stadium is built, they would arrive for the 2020 season.
3. If the Raiders come before 2020, would Sam Boyd Stadium serve as a temporary home?
There is no guarantee. The NFL doesn't deem Sam Boyd ready to host regular-season games now, but improvements could be made with that being the long-term goal. Locker room upgrades and issues with broadcast equipment are reportedly two areas that would need immediate attention. Davis told reporters late Monday he did not see Sam Boyd as a viable option for a temporary facility.
4. What is the next step?
Now that the team has been approved for relocation by NFL owners, things turn to the Stadium Authority Board approving a lease agreement with the stadium events company.
5. Where will the stadium be built?
The Raiders reportedly have an option on 63 acres at Russell Road and Interstate 15. If that turns out to be the stadium site, the land would be turned over to the Stadium Authority Board and work could commence if the board gives the green light.
6. What will be the relocation fee that Davis must pay?
The Chargers and Rams each paid $650 million to make Los Angeles home. It is expected Davis will pay less than $400 million for the right to move.
7. What does this mean for UNLV?
The university's football program now will have an NFL stadium in which to play and recruit.
8. Where can I find my Las Vegas Raiders merchandise?
Try the closest Silver and Black market street corner. Until the team officially makes Las Vegas home, the league will not produce licensed merchandise.
9. Will the Raiders quarterback still be Derek Carr by the time the team arrives in Las Vegas?
Almost certainly. Carr is entering the final season of his contract, but the Raiders want to extend him and he wants to remain with the organization.
10. Where can I buy my Raiders season tickets?
It's undetermined at this point. There soon might be an announcement regarding deposits for future tickets, but until a stadium plan is finalized, selling tickets to any specific seat location isn't plausible.