Hall of Fame coach John Madden criticizes Raiders' move to Las Vegas
Updated April 13, 2017 - 9:59 pm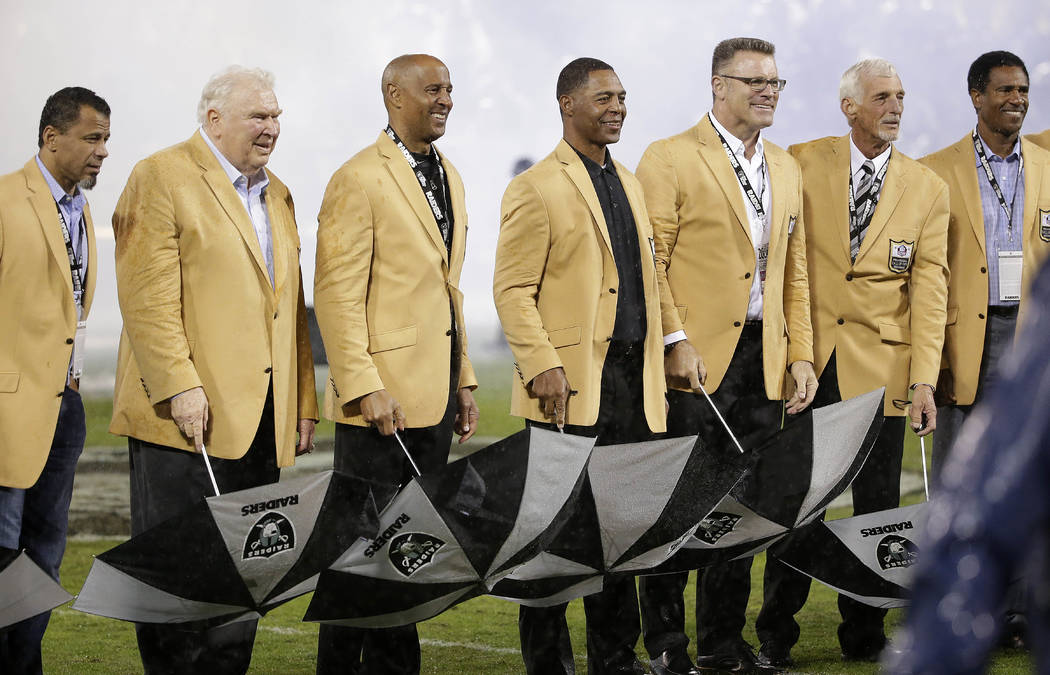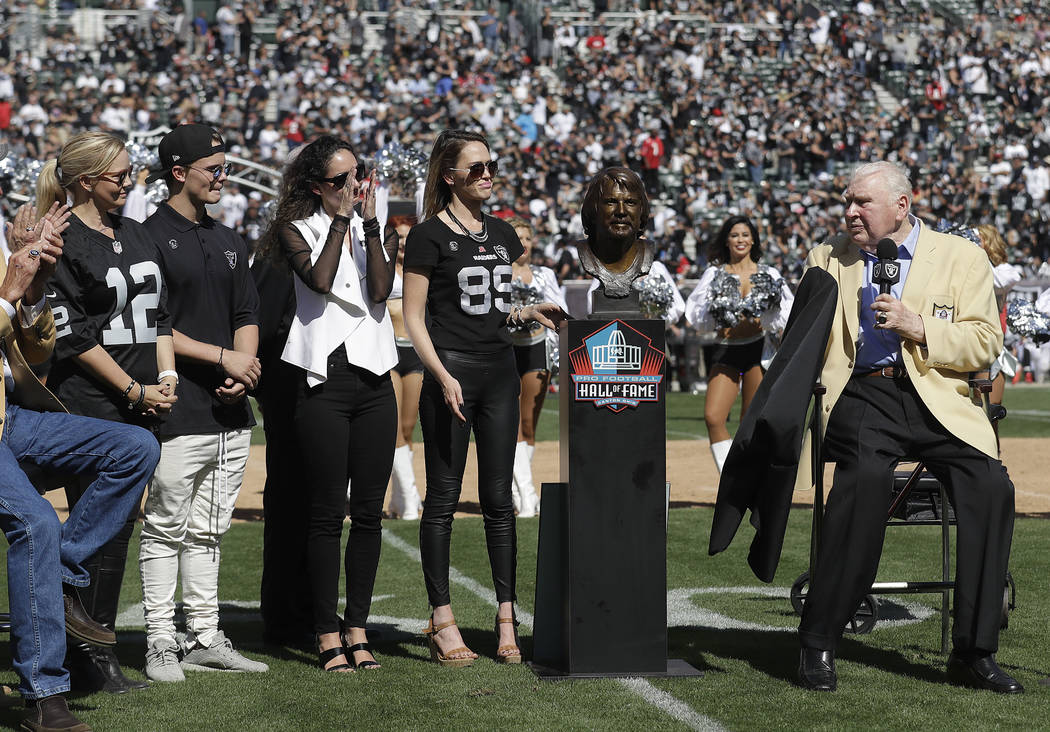 OAKLAND, Calif. — John Madden has won more games than any other coach in Raiders history.
He considers their future in Las Vegas a major loss.
The Pro Football Hall of Famer and franchise icon made an appearance this week on Sirius XM NFL Radio, during which he expressed surprise that the team will move to Las Vegas, adding he not only disapproved of the relocation but also does not envy any coach whose team will play there.
Madden, who turned 81 on Monday, coached the Raiders from 1969 to 1978. His teams won 103 regular-season games, their crowning achievement a Super Bowl title to cap the 1976 campaign.
"When they got a vote of 31-1, I was really shocked, and I was surprised not only that it happened but how quickly that it happened," Madden said of the March 27 relocation vote that NFL owners approved. "And I'm not sure (the Raiders) have that whole deal together yet. I'm not sure that they even know exactly what this stadium is — how many (seats it has), where it's going to be and all those things.
"I would hate to be a coach to take a team in there. I would hate to have my team be in Las Vegas on Saturday night before the game. And that's any team. You say, 'Well, you had a bunch of rowdies,' but every team has a bottom 10. You can say, 'Oh, we got a good group, it's a great group, we're together,' and all this stuff. Say you have 55 guys. Forty-five of them can be perfect, but you've got that bottom 10. And you have to be as good as your last guy."
Madden predicted "a lot of problems like that."
To his point, many around the NFL anticipate that, when the league comes to Las Vegas, teams will choose not to lodge players in the city itself, preferring an elongated bus ride to the stadium on Sundays in order to sleep more easily on Fridays and Saturdays.
Similarly, a team that usually would fly into an NFL city on the Friday before a Sunday game might elect to travel into Las Vegas on a Saturday morning instead. Coaches also could keep a stricter curfew.
Such routine disruption might prove a competitive advantage for the Raiders in Las Vegas.
But relocation is full of drawbacks, the type that can feel personal to anyone with strong emotional ties to a franchise's past.
Those, Madden cannot ignore.
"With the stadium (in Oakland) now, when they move out, that's going to be torn down and it's going to be a high-rise or some doggone thing and there'll be no more Oakland Raiders," he said. "There'll be no more history of the Oakland Raiders. That really bothers me."
Contact reporter Michael Gehlken at mgehlken@reviewjournal.com. Follow @GehlkenNFL on Twitter.