Handicapping the potential sites for a Raiders temporary home
March 29, 2017 - 12:07 pm
Updated March 29, 2017 - 9:27 pm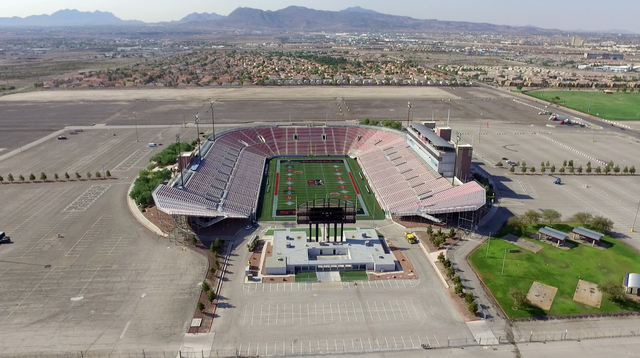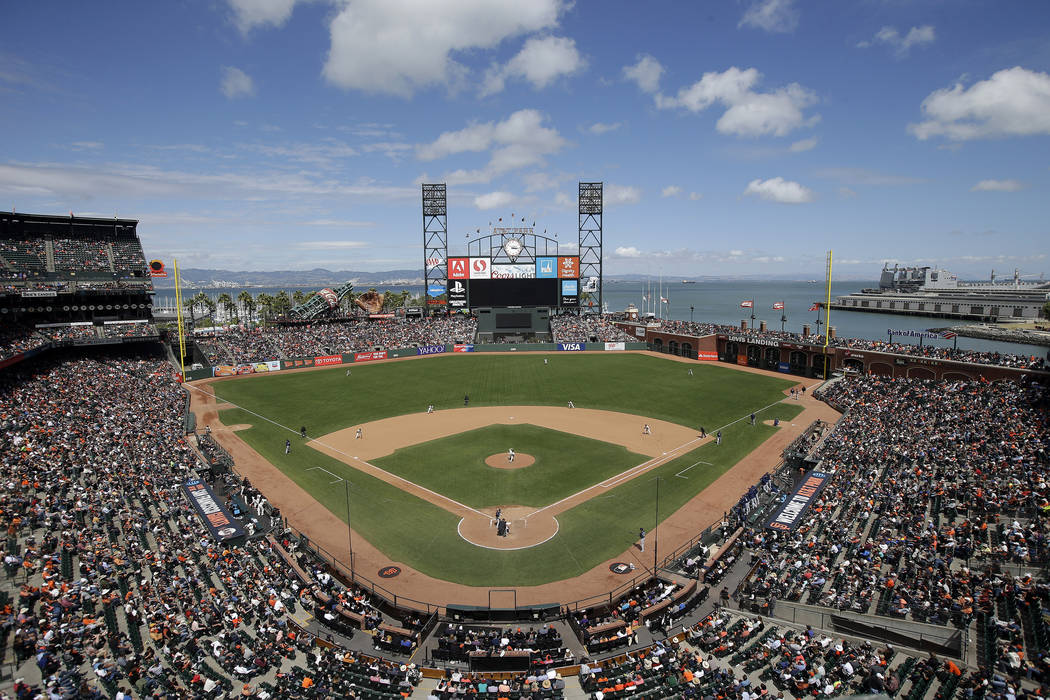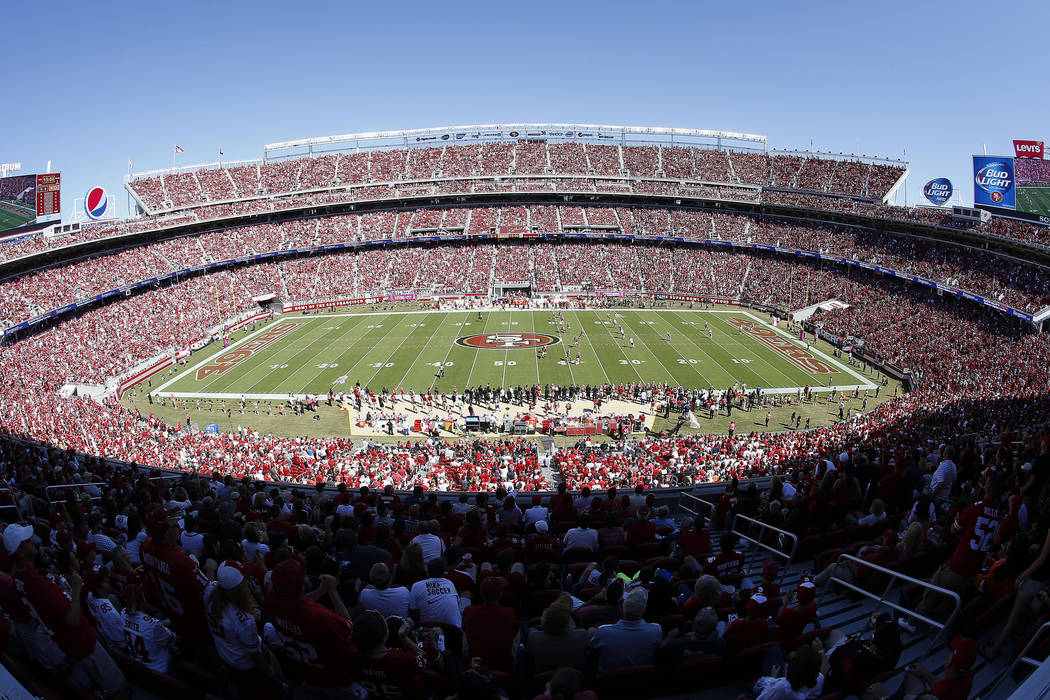 In one of the most awkward breakups of all time, the Raiders are trying to stay with their ex until their new beau builds a house for them.
Shockingly, this is not going over well in Oakland. The Raiders' initial plans are to stay in the Oakland Coliseum for at least the 2017 and 2018 seasons before moving into their new $1.9 billion Las Vegas palace in 2020.
Already there have been complications, such as Oakland City Councilman Larry Reid saying he's consulting with city attorneys to see if there is a legal way to boot the Raiders out early, according to the East Bay Times.
There is also the matter of asking "The Black Hole," the nickname for the team's passionate fan base, to keep buying tickets and cheering loud rather than tearing the place down. (Literally. Browns fans tore up the bleachers and threw them onto the field after the team's final game before moving to Baltimore in 1995.)
If the Raiders do get punted out of Oakland early — or just decide on an early separation — where could they end up? Since this is Las Vegas, let's handicap the team's options to find its most likely destination:
(Note: These odds are not official and are not found in any sports book. You cannot bet on these odds. Especially you NFL referees, though welcome back to town.)
SAM BOYD STADIUM: 2-1
This is the most obvious solution, and while UNLV's football site isn't ideal, it's the easiest for all parties involved. It gets the Raiders out of California and near their new home, and owner Mark Davis has toured the site and told the Review-Journal the team would probably play a preseason game there in 2018.
UNLV athletic director Tina Kunzer-Murphy said in January the school would be "ready and prepared" to host the team.
It would take a lot of work to get Sam Boyd up to snuff for the NFL regular season — mainly with locker room and digital home improvements — but it might be best for all parties to make the upgrades. At least that way the happy couple can start living together before moving to the big house.
LEVI'S STADIUM: 5-1
"The Big Bell Bottom," as it is known to ESPN's Chris Berman and no one else, houses the inappropriately named San Francisco 49ers in Santa Clara. 49ers CEO Jed York said this week on CSN's 49ers Insider Podcast that he would be open to discussing sharing his stadium for a year if the NFL and Davis were interested.
The move makes logistical sense, as the Raiders are 35 miles away and Levi's was designed to accommodate two home teams. But now that the 49ers are set to play their fourth season in the stadium, it seems like a weird time to suddenly add a roommate.
Davis even shot down the possibility of moving in with the 49ers in February 2016, saying, "I don't think it fits the Raiders."
MEMORIAL STADIUM IN BERKELEY: 7-1
The Raiders already had to settle after not being allowed to move to Los Angeles (point, Rams), so why not settle again since the Southern California Trojans already have an NFL tenant (point, Rams again)?
The move would be a 22-minute drive north to the Cal campus and allow local fans to keep showing up to games without being surrounded by the sad memories of their failed relationship.
Fun fact: The Raiders played a home game against Miami at Memorial Stadium in 1973 because of a scheduling conflict with the Athletics. The Raiders won 12-7 to snap the Dolphins' 18-game winning streak.
AT&T PARK IN SAN FRANCISCO: 10-1
This idea was raised in an ESPN post and acknowledged to be speculation, but it could work. Cal's college football team played in the home of the San Francisco Giants for an entire season while Memorial Stadium underwent a 21-month renovation that was finished in 2012.
Of course, would Raiders fans zip across the water to a city that "technically" already has an NFL team? Would the team be OK with remaining the only NFL team with a visible outfield? Also, there's great irony in Oakland essentially choosing to prioritize the A's and then the Raiders winding up in a baseball diamond.
ALAMODOME IN SAN ANTONIO: 12-1
San Antonio was speculated as one potential landing spot for the Raiders after the team failed to move to Los Angeles, though nothing close to serious materialized. Still, Jason La Confora of CBS Sports wrote that the city was identified in the past as a "possible temporary home" for the team.
Davis took a helicopter tour of San Antonio and visited the Alamodome in July 2014, when the Raiders' lease at the Oakland Coliseum was due to expire at the end of the year.
The biggest hurdle for this move would be those other two NFL teams in Texas. The guess here is Cowboys owner Jerry Jones, after helping Davis secure the votes for his move, would say, "I like you and all, Mark, but I need my space."
QUALCOMM STADIUM IN SAN DIEGO: 20-1
Strong dark horse here. The Chargers tried to avoid the same awkward situation the Raiders are in now by moving to a soccer stadium for the 2017 season and abandoning the old digs they shared with San Diego State.
It would be an awkward ask ("Hey, Chargers, if you're not into that stadium anymore, can you give me its number?"), but stranger things have happened in the NFL. The Raiders have had success in San Diego, too, going 30-20-1 at Qualcomm.
LOS ANGELES (Coliseum, Rose Bowl, Home Depot Center, Long Beach Poly): 100-1
Long shot, but, hey, no one wanted two NFL teams in Los Angeles anyway, so might as well throw in a third.
But that's not good for any relationship.
Follow all of our Oakland Raiders to Las Vegas coverage online at reviewjournal.com/Raiders and @NFLinVegas.
Contact reporter Ben Gotz at bgotz@reviewjournal.com. Follow @BenSGotz on Twitter.