Las Vegas billboard at proposed stadium site says 'Raiders Are Coming'
April 21, 2017 - 10:12 am
Updated April 21, 2017 - 10:52 am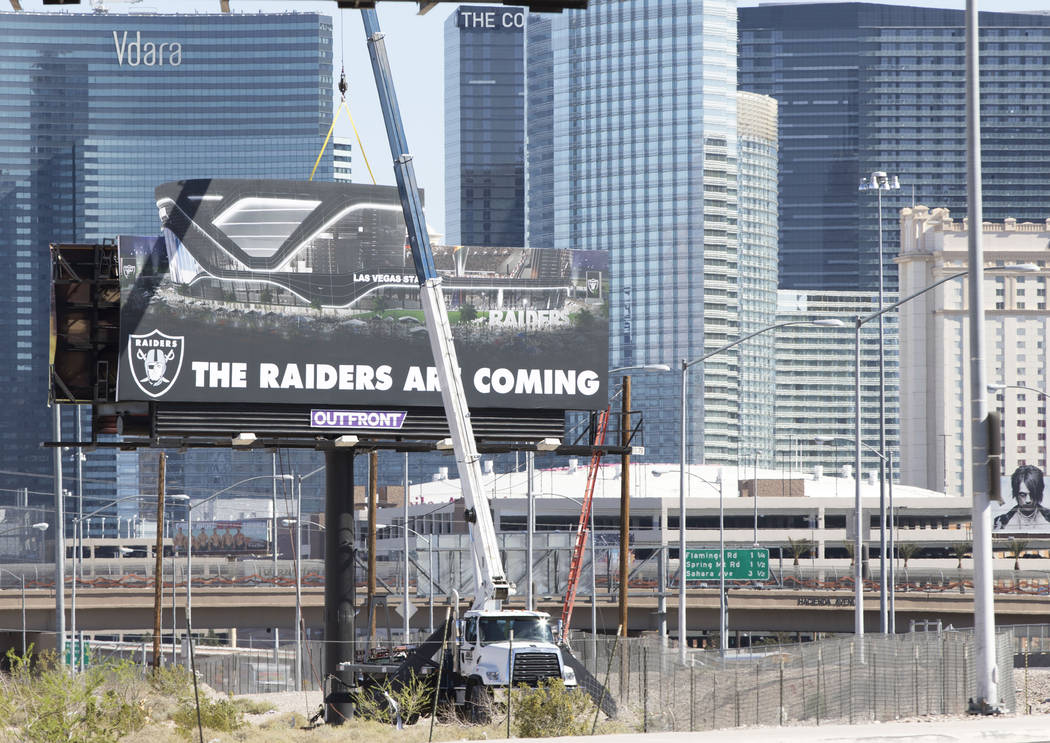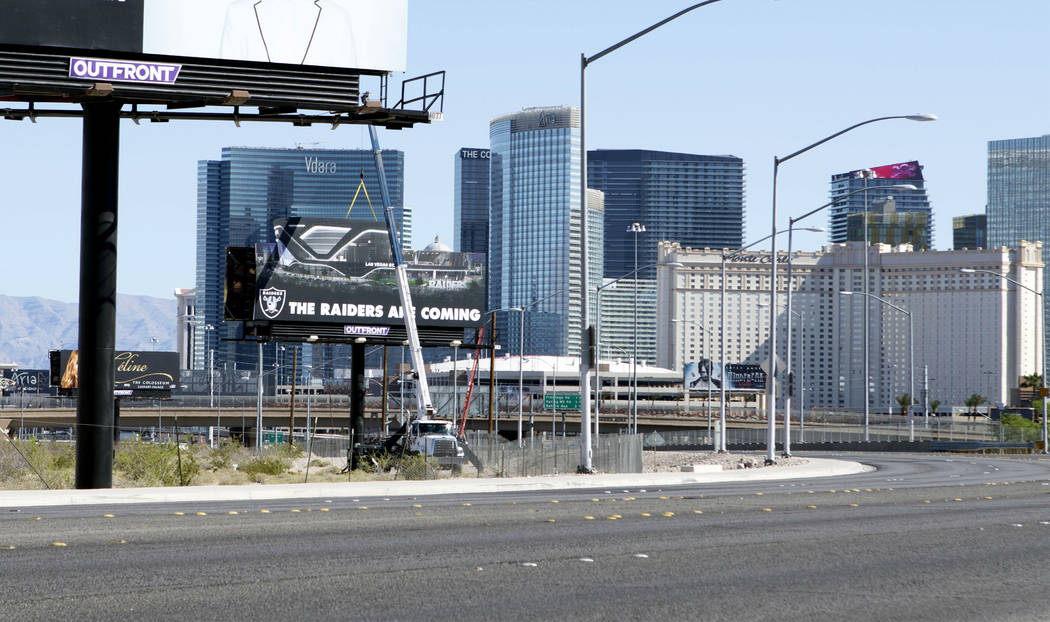 A billboard was put up Friday at a proposed site of a Las Vegas football stadium declaring "The Raiders Are Coming."
The Raiders confirmed to the Review-Journal Friday morning that they are behind the billboard, but offered no further comment. The billboard is at the Russell Road and Dean Martin Drive site.
The site is one of many proposed locations for the 65,000-seat domed stadium, which is schedule to be completed in 2020. The location is the key site that Raiders officials desire for the stadium.
This is a developing story. Check back for updates.