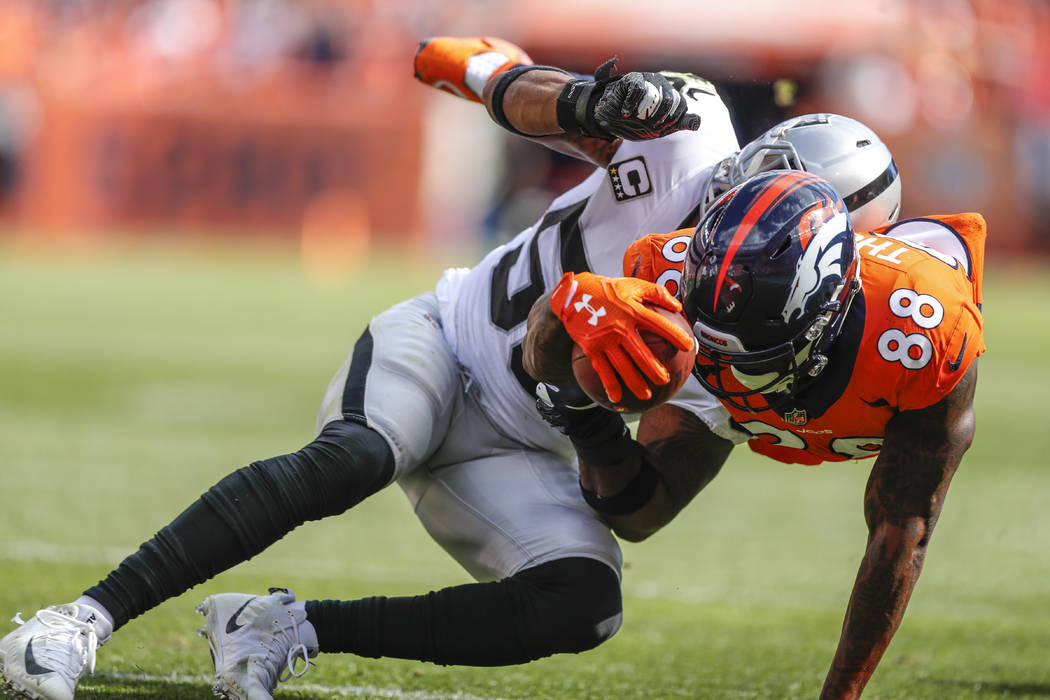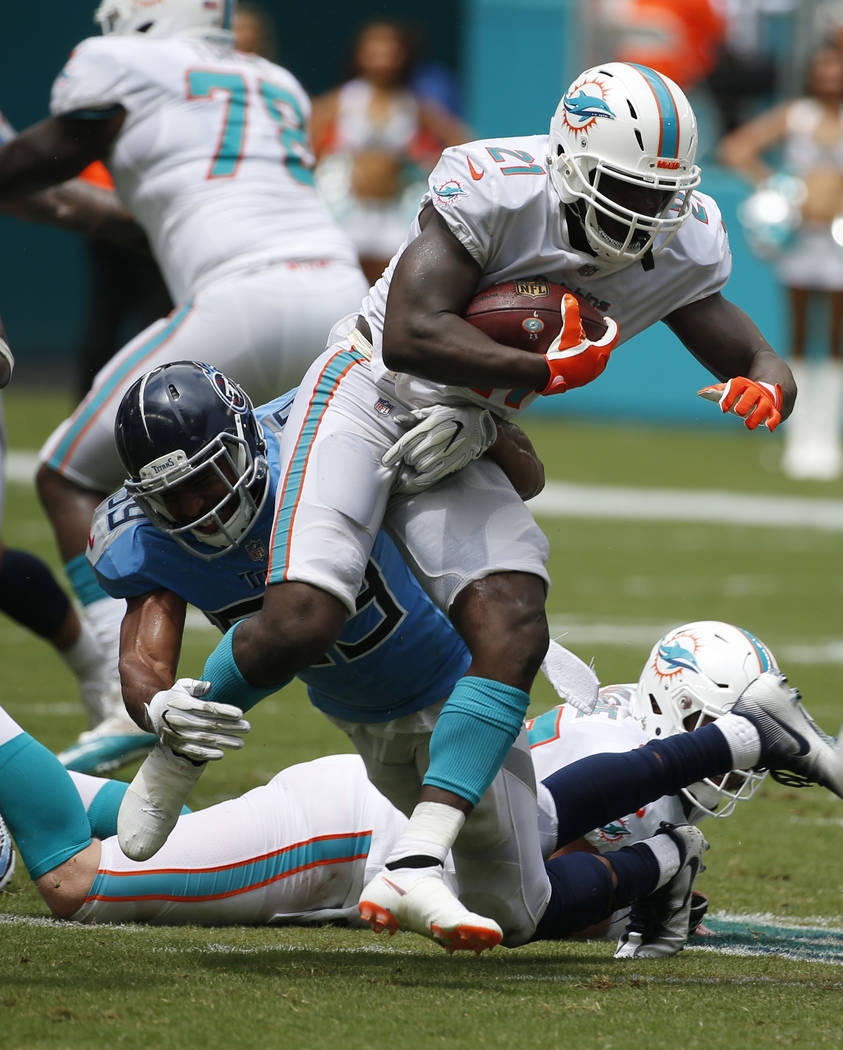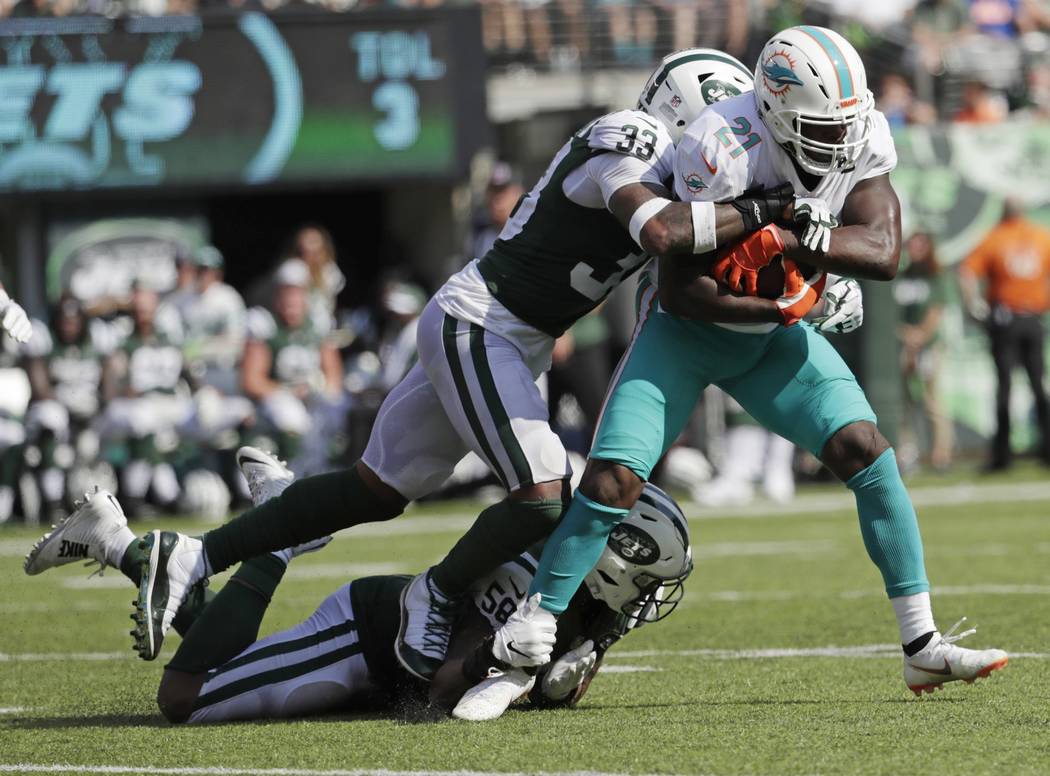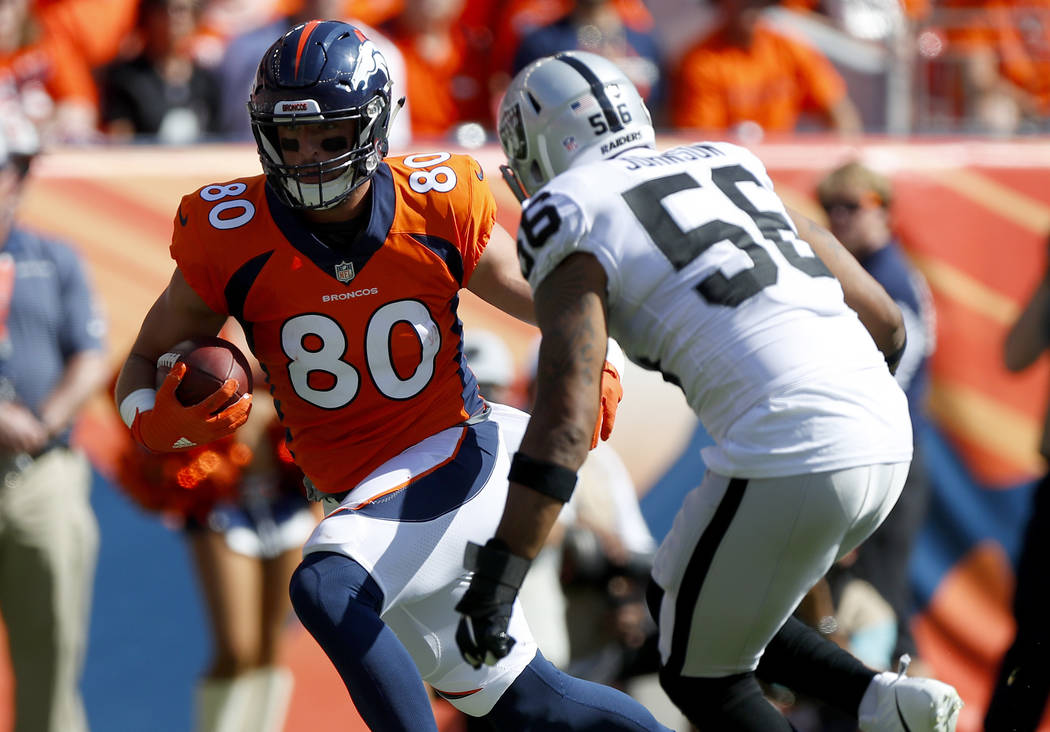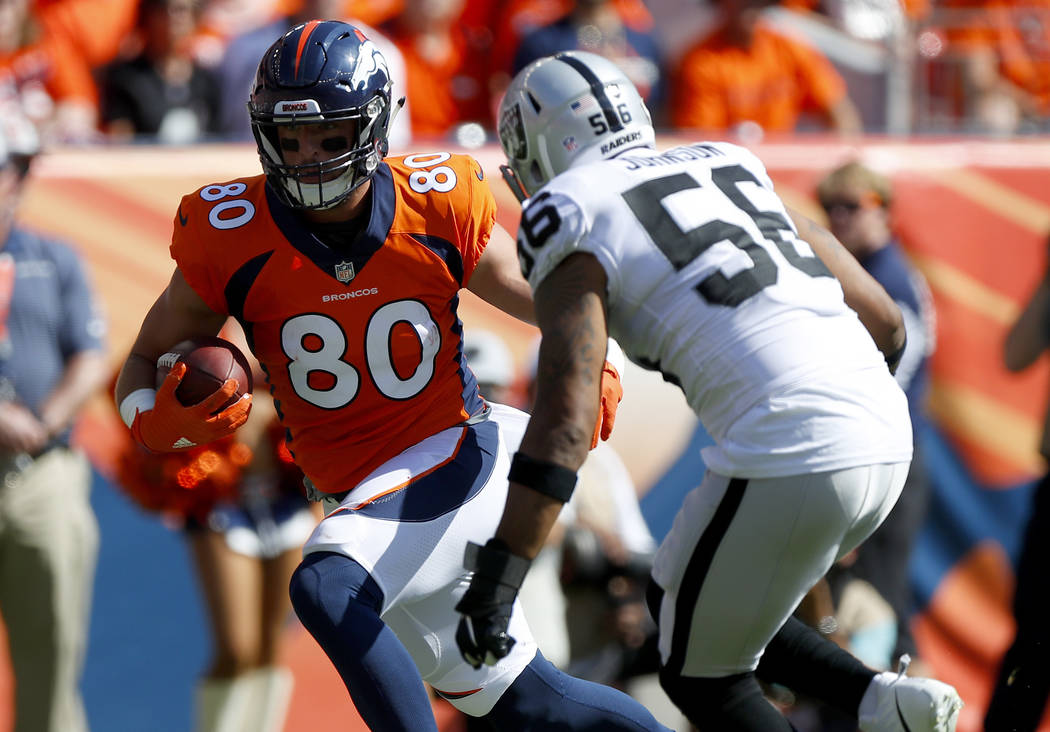 MIAMI — He was drafted in 2005 after a banner college career in his home state. Quickly, he established himself as one of the NFL's most dynamic players at his position. He regularly appeared in Pro Bowls and his community, the combination helping establish him as a fan favorite. He now serves as a leader for a new club.
This is Raiders linebacker Derrick Johnson.
This is Miami Dolphins running back Frank Gore.
Johnson seldom has prescribed to a postgame tradition that, in recent years, became prevalent around the league. Essentially, a player will swap jerseys with an opponent to collect memorabilia of someone they respect. If jerseys are swapped after Sunday's Raiders-Dolphins game, Johnson said he would target Gore.
At age 35, both are still at it.
He anticipates a handshake at Hard Rock Stadium.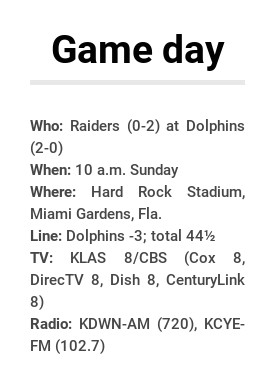 "Just that mutual respect and that eye contact between us," Johnson said. "Like, 'Let's keep going, man. Let's keep going.' … He's a guy that I respect, and he respects me. Especially coming into the league in 2005 and still having the chance to play this great game, my hat's off to him. I love seeing guys like that."
Johnson, a first-round pick out of Texas, spent the first 13 seasons of his pro career with the Kansas City Chiefs. Gore, a third-round choice from Miami, spent a decade with the San Francisco 49ers before a three-year run with the Indianapolis Colts.
On March 22, Gore agreed to join the Dolphins as a free agent.
On May 4, Johnson did the same with the Raiders.
Johnson first tackled Gore on Oct. 1, 2006. He forced a first-quarter fumble, which the Chiefs recovered as part of a 41-0 win in Kansas City. In the years since, they've faced each other twice more, first a 31-10 Chiefs win on Sept. 26, 2010, then a 30-14 win over the Colts on Oct. 20, 2016.
Sunday will mark their first matchup on Gore's home field.
Raiders teammates voted Johnson a team captain before this season. Although he joined the franchise fairly late in its spring workout program, he quickly became a resource upon which coordinator Paul Guenther could rely when installing his defense. In Week 1, Johnson relayed play calls from Guenther to teammates before every snap.
Younger players have been able to model themselves after Johnson.
Linebacker Tahir Whitehead, who handled play-call duties for most of Week 2, said that seeing how similar his own body-care habits are to Johnson's reaffirmed he's on the right path to play 14 seasons as Johnson has. Whitehead is halfway there.
Raiders coach Jon Gruden oversaw the Tampa Bay Buccaneers in 2005 when the team faced Gore, who backed up veteran Kevan Barlow during a 15-10 Niners win. Today, Gore shares a backfield with a younger and perhaps, at this stage in their careers, more dynamic Kenyan Drake.
Gore enters Sunday with 14,412 career rushing yards, the fourth-most in NFL history. Only Emmitt Smith, Walter Payton and Barry Sanders have more.
"Similar to some of the free agents that we brought here," Gruden said of Gore. "He brings more to your team than just running back yards, catches, blitz pickups. He brings character to your locker room, to your team. He's one of the top five or six football players that I've ever seen. We weren't very smart for not drafting him."
Gore's addition to the team's locker room this spring was "huge," Dolphins coach Adam Gase said.
The Coral Gables, Florida, native has influenced younger teammates by demonstrating the very habits that contributed to his lengthy career.
"You don't have to say anything because you see it every day," Gase said. "You see it in meetings; you see it on the practice field. The way he practices is exactly how he plays in the game. You wouldn't know when you watch him practice, you wouldn't know his age. … Guys pay attention to that, and it affects (them) in a positive way."
Sounds familiar.
More Raiders: Follow all of our Raiders coverage online at reviewjournal.com/Raiders and @NFLinVegas on Twitter.
Contact reporter Michael Gehlken at mgehlken@reviewjournal.com. Follow @GehlkenNFL on Twitter.