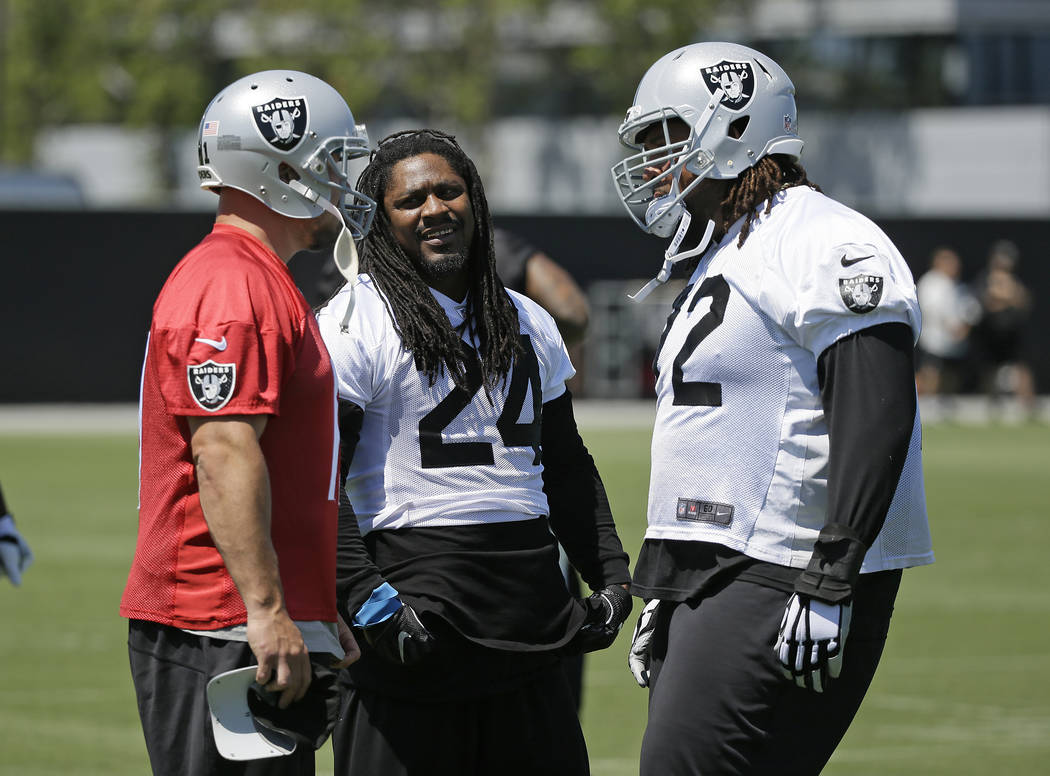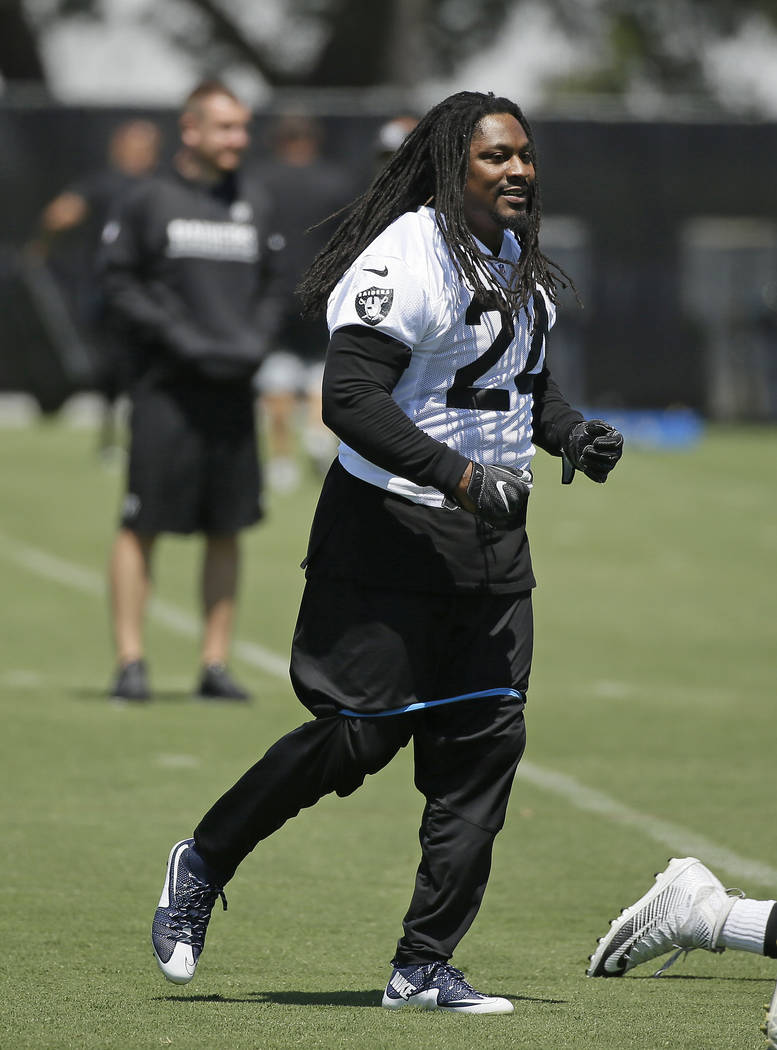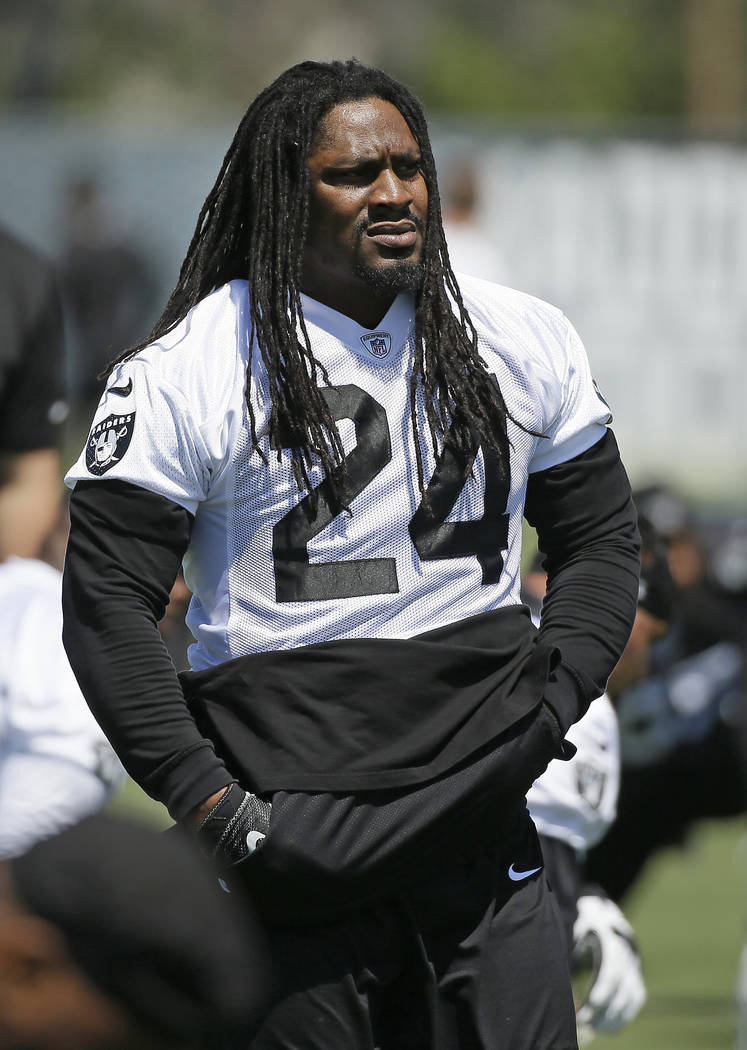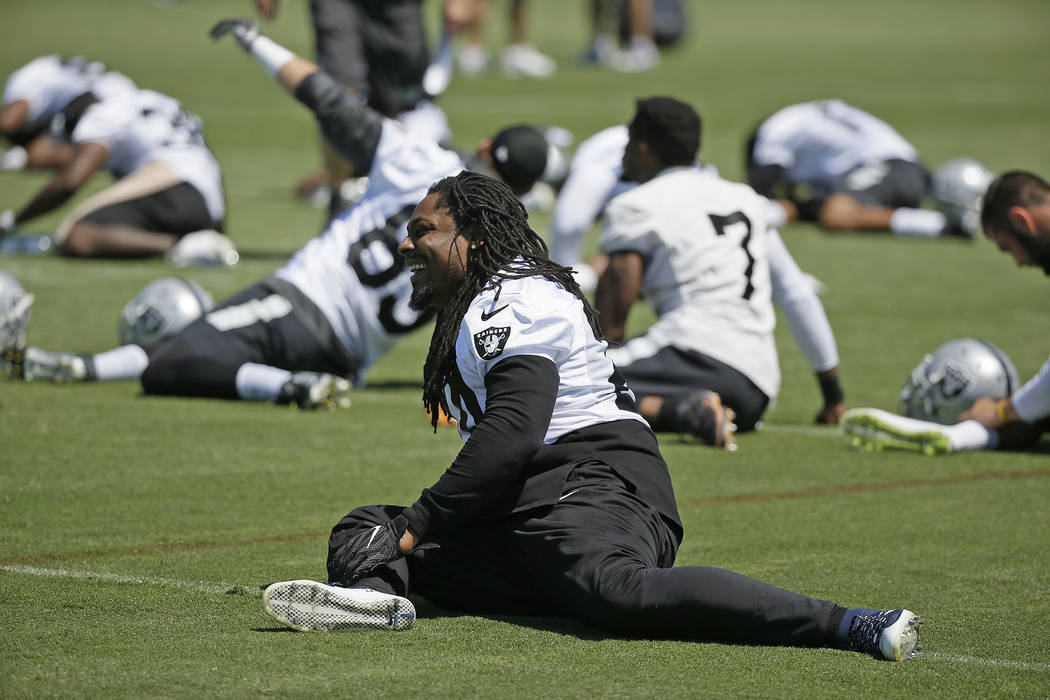 ALAMEDA, Calif. — A relaxed Marshawn Lynch was all smiles Tuesday, chatting up teammates during a stretch period as the only helmetless Raiders player on the field.
He did not practice during the first session open to reporters since he became a Raider in late April.
But with his jovial demeanor, he conveyed the honeymoon tone that still surrounds his presence.
The running back did not partake in football activities on the second day of organized team activities. He took mental reps instead, as he continues to acclimate to the offense and its playbook. By all accounts, Lynch has been a hit with his hometown team.
Coaches and teammates have praised his energy level, characterizing Lynch as a spark plug around the building and on the field.
"He's doing great," coach Jack Del Rio said. "He'll continue to do the things that we're asking him to do. He's really soaking up the system. He's doing a great job fitting in. … We have no issues here. He's been here like he said he'd be here. Really committed. He said, 'Coach, this is home for me, so it's not like I'm going home and I won't be here.'"
Said left tackle Donald Penn: "He's bringing a lot of energy here and a lot of momentum. It feels good to have him in here."
There was no indication that Lynch's inactivity Tuesday was injury-related.
But right tackle Austin Howard, linebacker Jelani Jenkins, linebacker Ben Heeney and linebacker Neiron Ball were known not to practice because of medical reasons. Del Rio is not required to disclose injury details until early September, though Howard (shoulder) and Heeney (ankle) each is coming off surgery.
Michael Gehlken can be reached at mgehlken@reviewjournal.com. Follow @GehlkenNFL on Twitter.