Raiders starters, including Derek Carr, to play against Rams
August 17, 2017 - 7:39 pm
Updated August 17, 2017 - 8:03 pm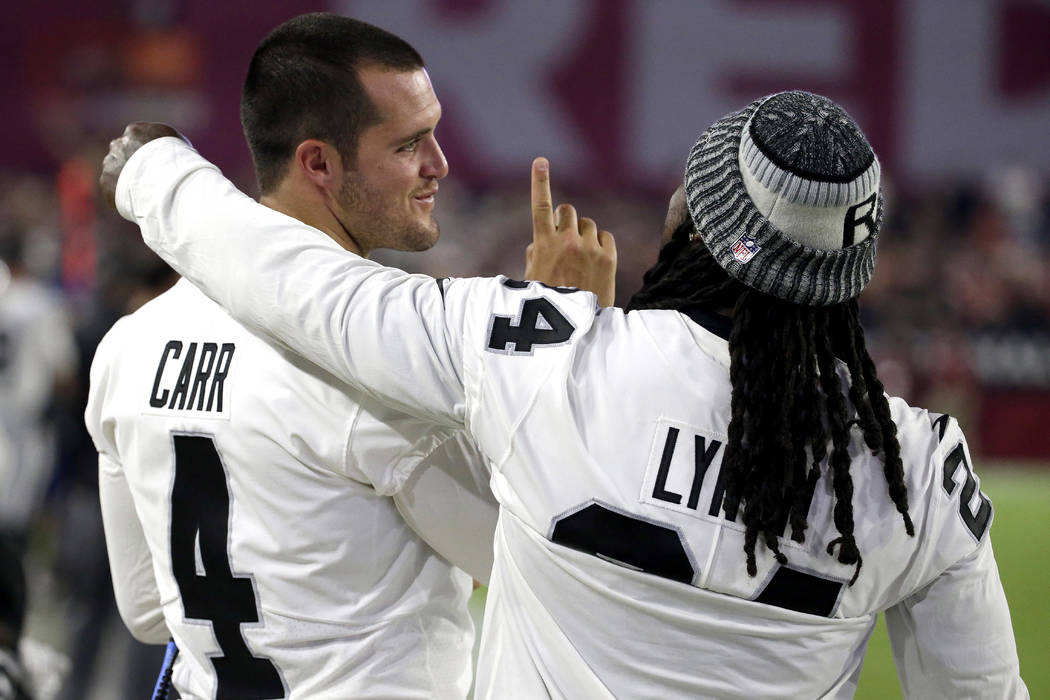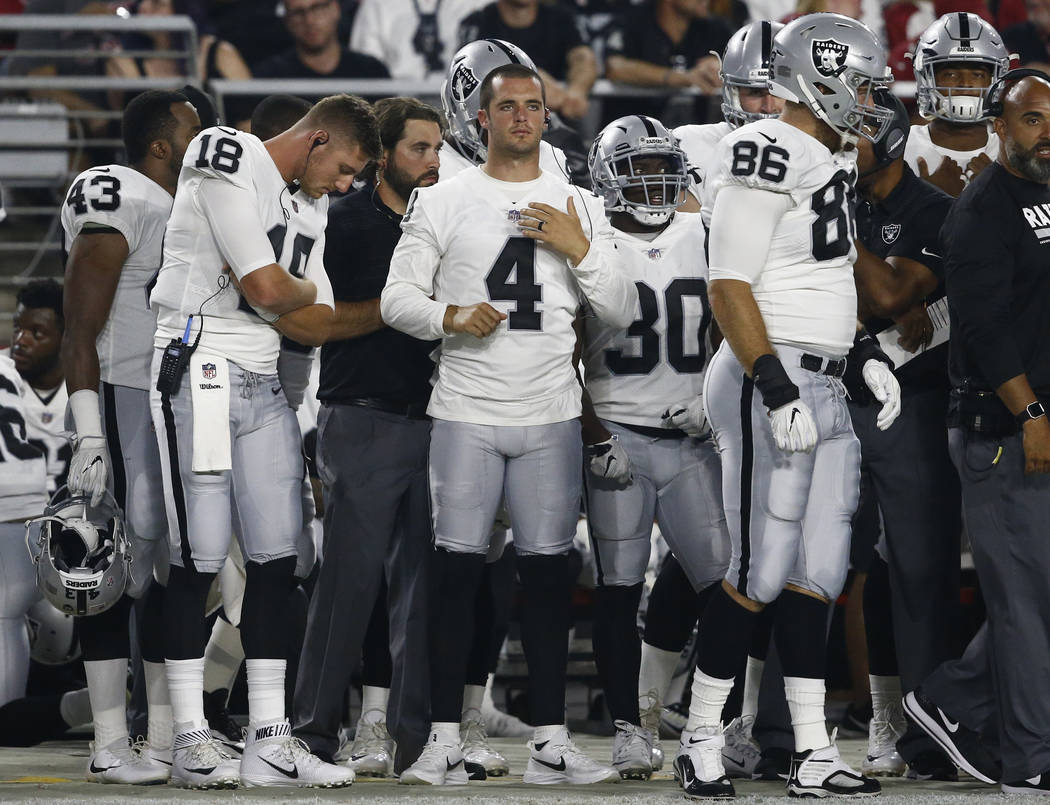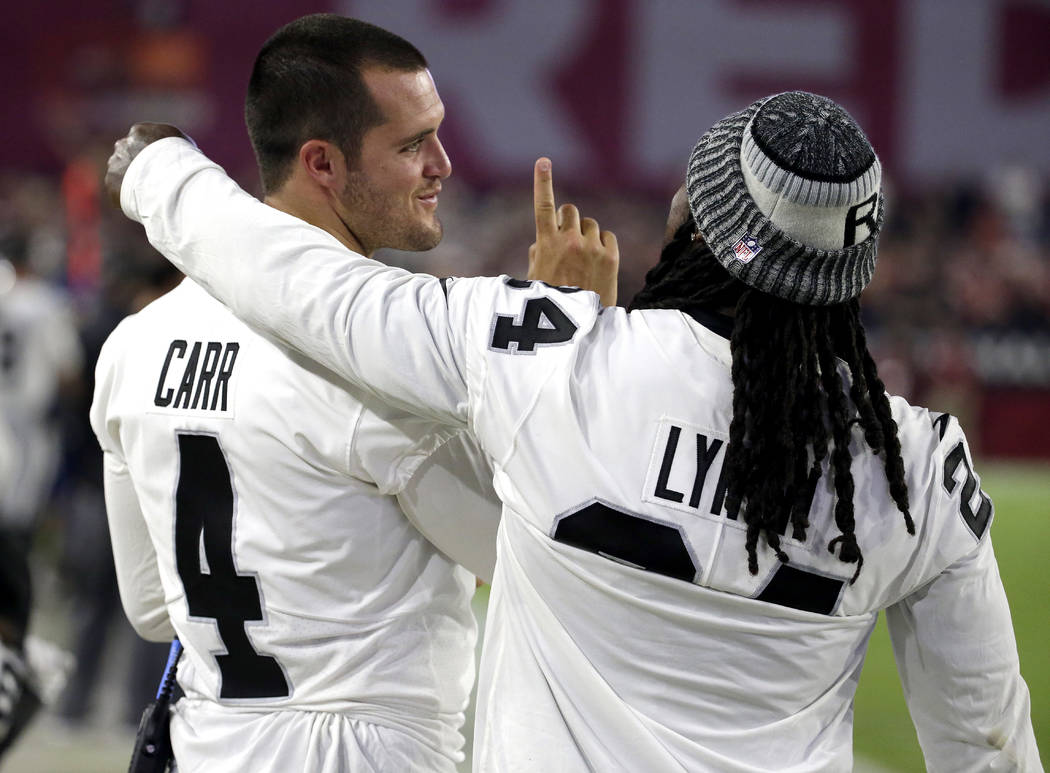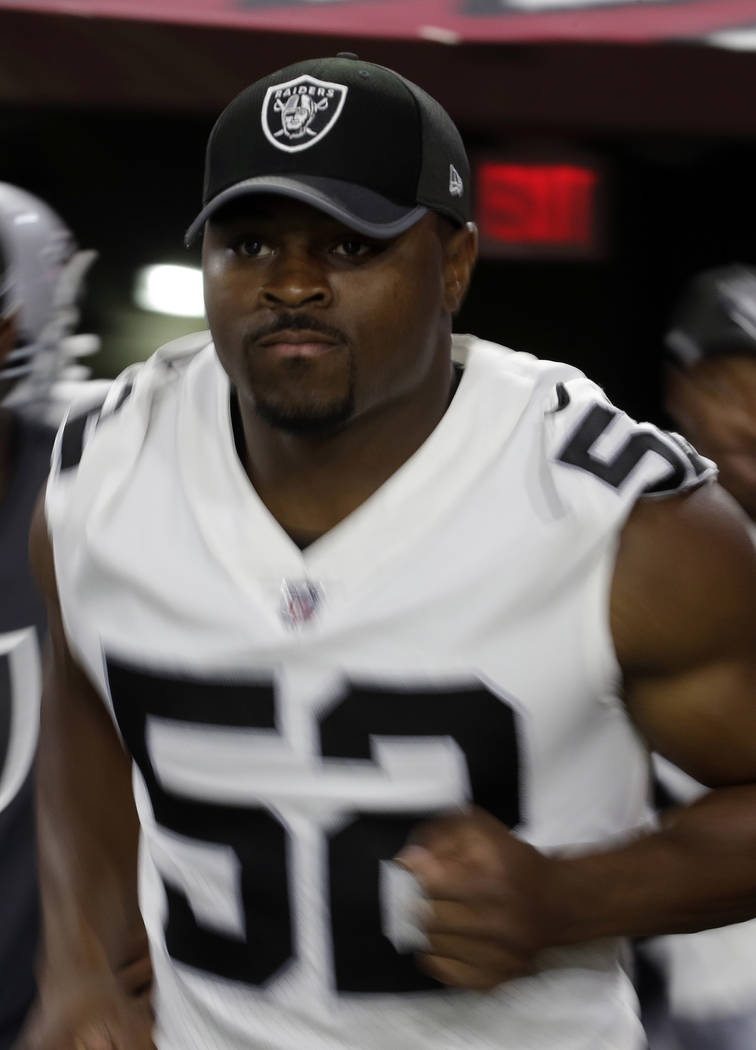 NAPA, Calif. — The first exhibition saw the Raiders rest several key starters, a who's who that featured most everyone on offense along with defensive edge rushers Khalil Mack and Bruce Irvin.
The second exhibition will look very different.
Coach Jack Del Rio prefers to assign his starters moderate playing time in the second of four August games. And so that is the expectation Saturday, quarterback Derek Carr and Co. to debut against the Los Angeles Rams in the Raiders' first game at the Coliseum this season.
The club opened its preseason last Saturday with a 20-10 loss to the Cardinals in Glendale, Arizona.
Those who were rested included Carr, Mack, Irvin, running back Marshawn Lynch, wide receiver Amari Cooper, wide receiver Michael Crabtree, tight end Jared Cook, left guard Kelechi Osemele, center Rodney Hudson and right guard Gabe Jackson.
Most, if not all, will play Saturday.
"How much? Not really set on that yet," Del Rio said. "Typically, you go into the second quarter, maybe even deep into the second quarter. We'll see how it's all going. Kind of a play total in mind in terms of conditioning that I think we need to get. We'll adjust as we need to, but that's the plan."
This plan applies to Carr as well, Del Rio added.
Competition settled?
Indications this training camp were that EJ Manuel won the team's No. 2 quarterback job.
After camp ended Thursday, Del Rio all but said as much.
Manuel seemed favored over Connor Cook for weeks, handling the brunt of second-team reps. The Raiders hope never to rely on Manuel in the regular season, but he appears close to cemented as Carr's primary backup.
"I think the time we had here and the first game the other night, I think he has done a little more (than Cook), done enough to be in the second slot," Del Rio said. "I think they'll continue to alternate reps and both get opportunities to show us. I'm pleased with both of the guys. I thought both guys operated pretty darn well the other night."
Notable
Del Rio said it's too early to be concerned with the likelihood that cornerback Gareon Conley, the team's first-round pick, won't be ready to contribute in the Sept. 10 season opener against the Titans. Conley has not practiced since June. He resumed running Sunday with a shin injury.
"I don't think we're there," Del Rio said. "Obviously, the next couple of weeks will be huge."
Conley is one of five Raiders players who did not practice in camp. Left tackle Donald Penn, defensive lineman Jihad Ward, tight end Cooper Helfet and linebacker Ben Heeney were the others.
Contact reporter Michael Gehlken at mgehlken@reviewjournal.com. Follow @GehlkenNFL on Twitter.