Jon Gruden assigns history lesson to Raiders' top draft picks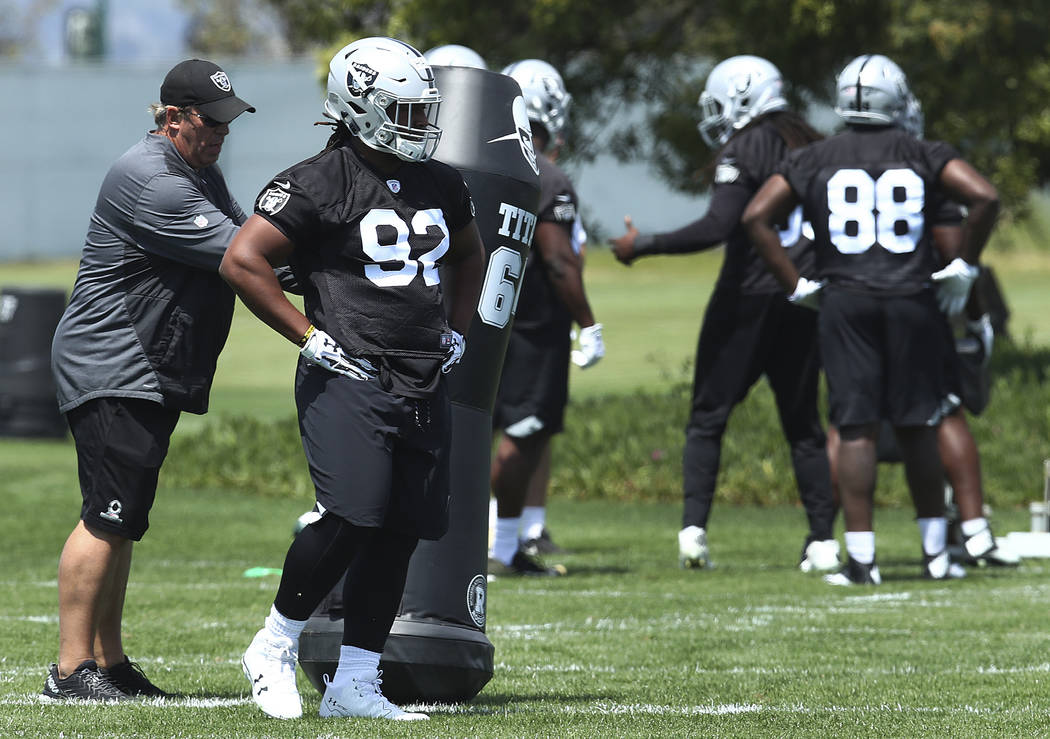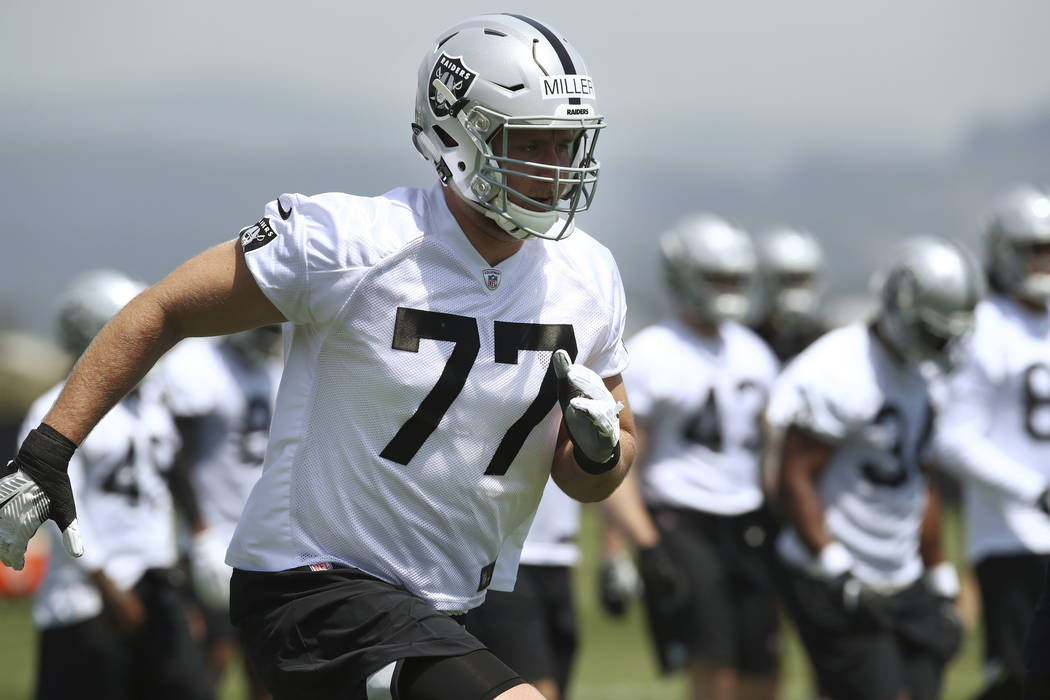 ALAMEDA, Calif. — There was no need for a long practice, coach Jon Gruden decided.
Not for them.
Last week, the Raiders added seven rookies in the first five rounds of the NFL draft. All were on the field Friday for the start of a three-day rookie minicamp. Less than halfway into it, after stretching and plyometrics and position drills, the seven were sent off the field.
"They were on a different program," Gruden said.
Left tackle Kolton Miller, defensive tackle P.J. Hall and other top picks did not participate in 11-on-11 drills. Their itinerary contrasted that of other minicamp participants, as Gruden arranged a bigger-picture orientation for the group. It included reviewing an information packet that contained historical information on Raiders greats.
Team history is important to Gruden.
Al Davis. Fred Biletnikoff. Willie Brown. Mike Haynes. John Madden. These names are among the Raiders giants inducted into the Pro Football Hall of Fame. Before Davis traded Gruden in 2002, he hired him in 1998 and helped mentor him. He stressed the importance of the Raiders' tradition.
Today, Gruden often speaks about its importance. If players are to live up to it, they must learn and appreciate it.
"We learned a lot of history," Hall said. "A lot of great guys have come through this program, especially D-linemen. We're just trying to make sure we represent it well, represent the name that we're putting on our helmet, on our shirts because there's just so much history here. …
"You can tell (Gruden is) very passionate when he talks about it. He loves the Raiders. He's been here before, and that's probably why he came back here. He loves the history and wants to make more in the years to come."
The information packet, which detailed other aspects of the organization, was assembled by the club's media relations staff. Gruden said that the Raiders' top picks also received extra individual time with strength coordinator Tom Shaw and their respective position coaches.
Indeed, Gruden is focused on the future, too.
That includes Mo Hurst Jr.'s.
After practice, Gruden said that he was unwilling to discuss maybe the most controversial part of the team's draft: In the fifth round, the team chose Hurst, a former Michigan defensive tackle who many other teams removed from draft consideration because of a heart condition.
"I'm not going to answer any more health questions on Hurst," Gruden said. "I realize there's a lot of ghost stories out there about unnamed sources that have their opinion on why we shouldn't have drafted them. This man played at Michigan. I know the head coach there (Jim Harbaugh). They've looked after him carefully.
"We're happy to have him in any round, and I'm excited for him. I'm really excited for him because he's an Oakland Raider, and he's a great kid. I hope you just judge him on the field. He's been cleared medically, and I'll just leave it at that."
Hurst expressed an eagerness to focus on football.
"Just trying to get all of that stuff behind me," Hurst said of his heart condition, "trying to get people to stop talking about it. … I just have no concern whatsoever."
More Raiders: Follow all of our Raiders coverage online at reviewjournal.com/Raiders and @NFLinVegas on Twitter.
Contact reporter Michael Gehlken at mgehlken@reviewjournal.com. Follow @GehlkenNFL on Twitter.