Raiders coach Jack Del Rio finds silver lining
September 25, 2017 - 7:05 pm
Updated September 26, 2017 - 9:18 am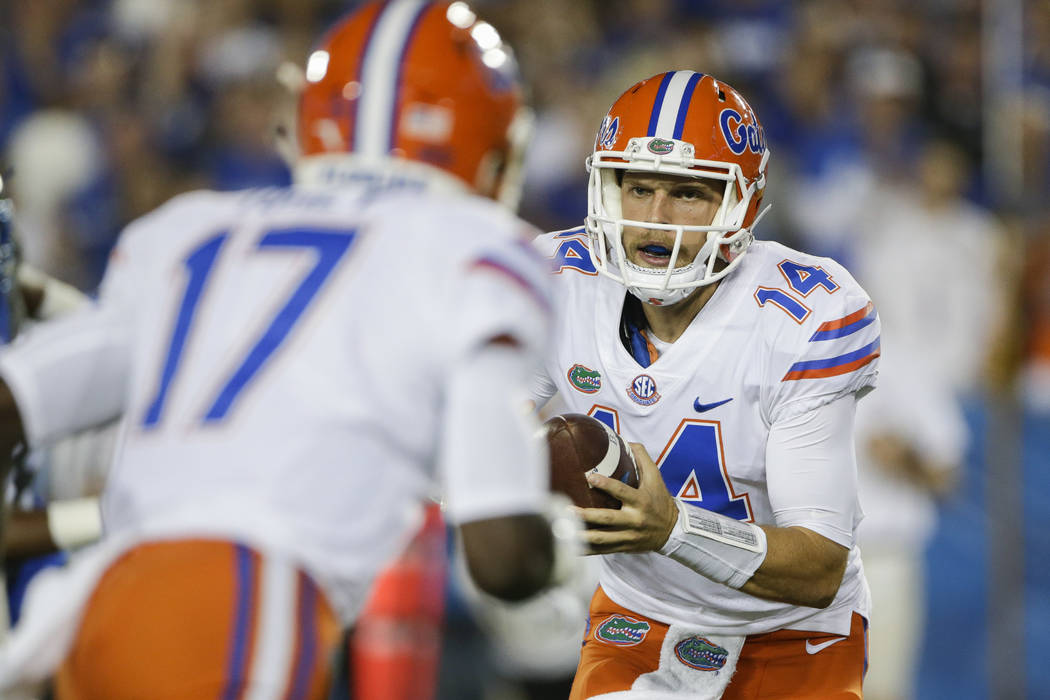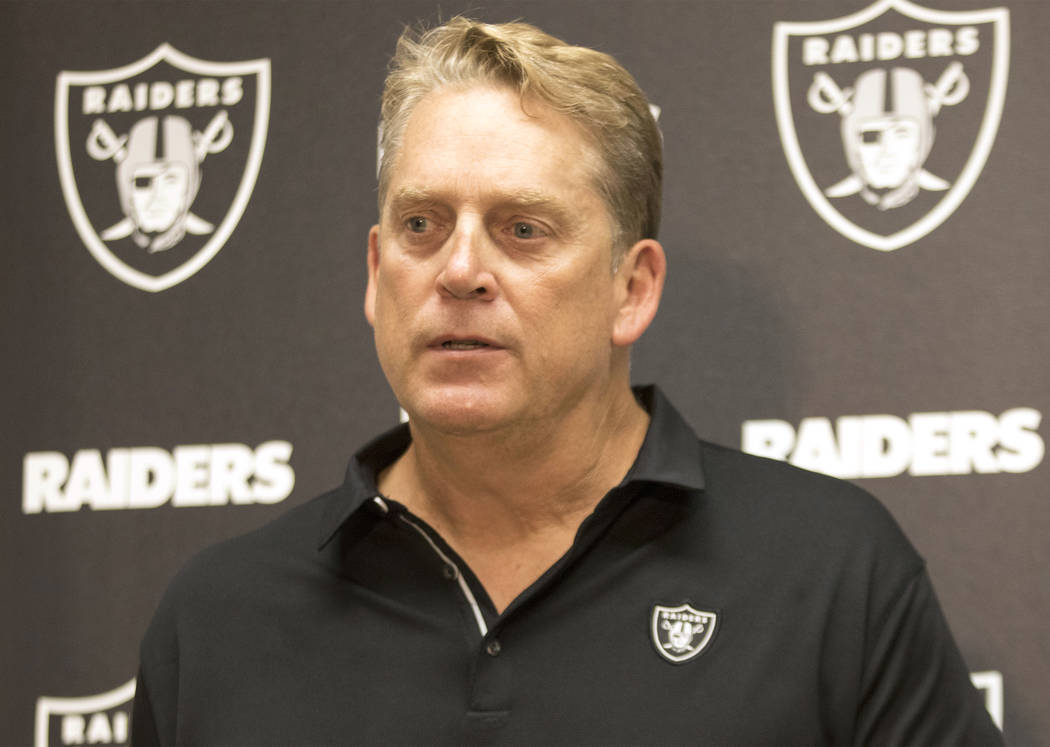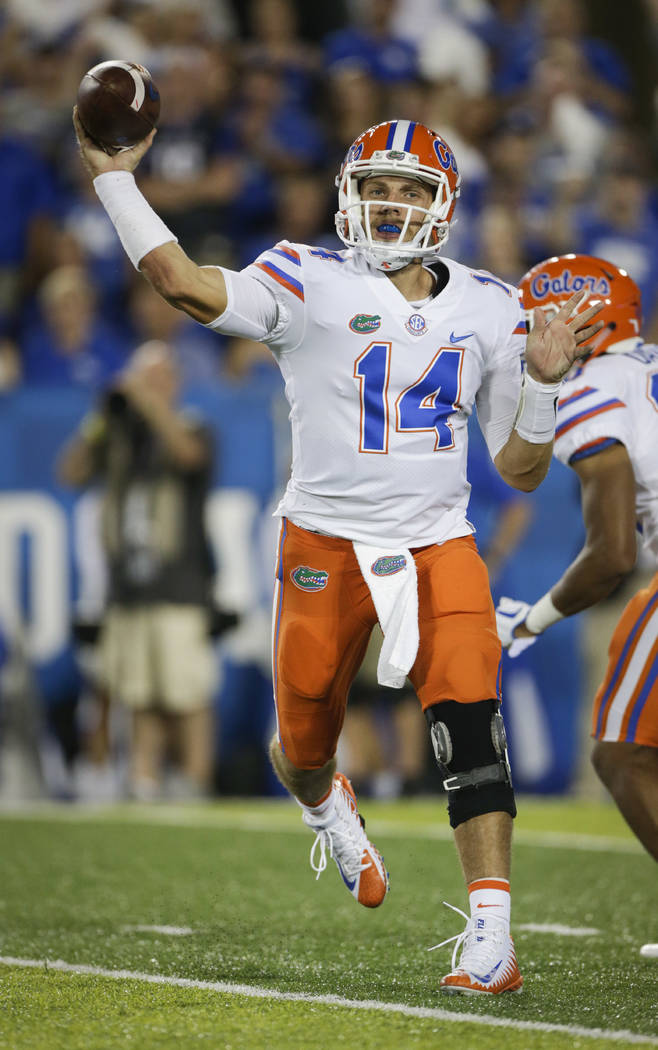 ALAMEDA, Calif. — One topic drew a smile from Raiders coach Jack Del Rio on Monday afternoon, despite the loss to the Washington Redskins one day earlier.
His son, Luke, helped guide Florida to a fourth-quarter comeback Saturday against Kentucky. Luke stepped in at quarterback to lead the No. 20 Gators back from a deficit that reached 13 points in the fourth quarter. On Monday, he was named the starting quarterback for Saturday's game against Vanderbilt.
Luke's career has featured stops at Alabama and Oregon State. He completed a 5-yard TD pass with 43 seconds remaining in the 28-27 road win.
"I was happy for him," Del Rio said. "He's done a great job of staying prepared and being a great teammate down there. I'm really proud of the character that he's shown. Then he gets in there in a big moment and has poise and leads the team, so I was really proud of him."
Luke completed 9 of 14 passes for 74 yards, one touchdown and an interception.
Crabtree on mend
Michael Crabtree made the Raiders' flight home.
The wide receiver suffered what the team termed a "chest" injury during the fourth quarter Sunday. Further details were not made available Monday, although Del Rio said the 30-year-old was able to return to Oakland with the team. It is fairly common for a player known to have suffered a severe or sensitive injury in a road game to stay longer in that city for further evaluation and care.
Crabtree absorbed a hit to his left side when jumping for a third-down pass.
"I haven't seen him (Monday)," Del Rio said. "We'll take a close look at him and make sure there's nothing significant going on. I know the doctors cleared for him to travel with us coming back, which was good.
"He took a good shot. It was a clean hit, a good shot. Crab's a tough guy, so I'm sure he'll bounce back."
Crabtree leads the Raiders with 13 catches for 170 yards and three touchdowns.
Notable
■ Cornerback Sean Smith played three snaps Sunday. He ceded a long catch to tight end Vernon Davis on two of them, hence his subsequent benching. Del Rio said the role the Raiders envisioned for Smith versus Davis "wasn't effective." Smith should have had safety help over the top on an 18-yard Davis touchdown, he added.
■ Wide receiver Amari Cooper has dropped an NFL-high six passes this season, according to Pro Football Focus. "I can't speak for him," Del Rio said. "Obviously, he's a dynamic player for us," Del Rio said. "Not a good thing when he's not catching the ball and making those plays. We have to find a way to help that be rectified."
Contact reporter Michael Gehlken at mgehlken@reviewjournal.com. Follow @GehlkenNFL on Twitter.