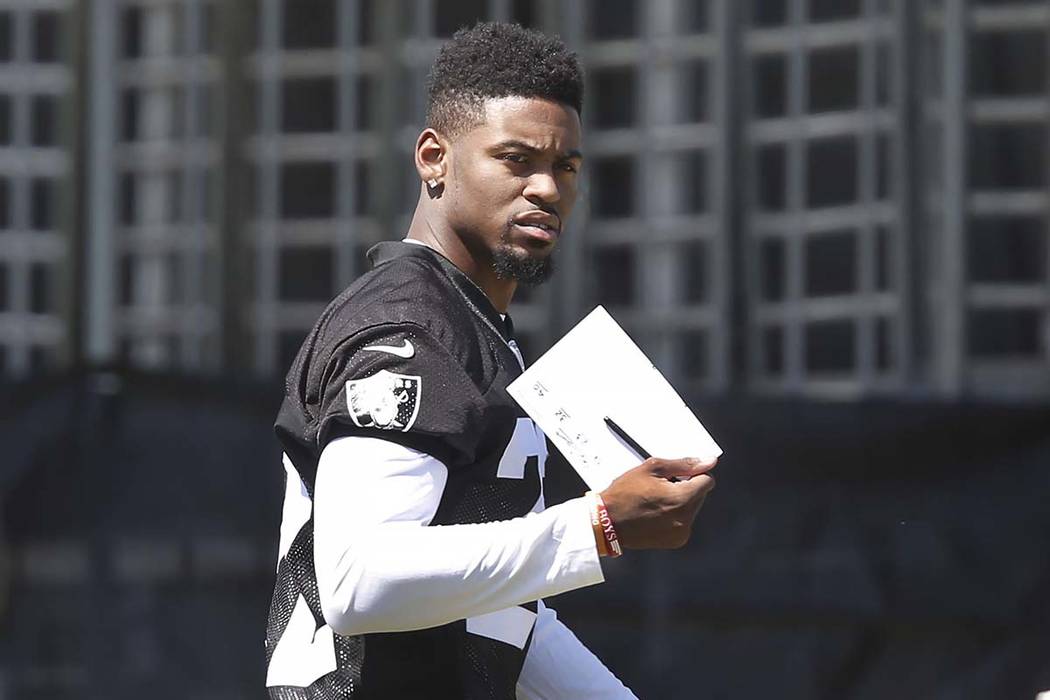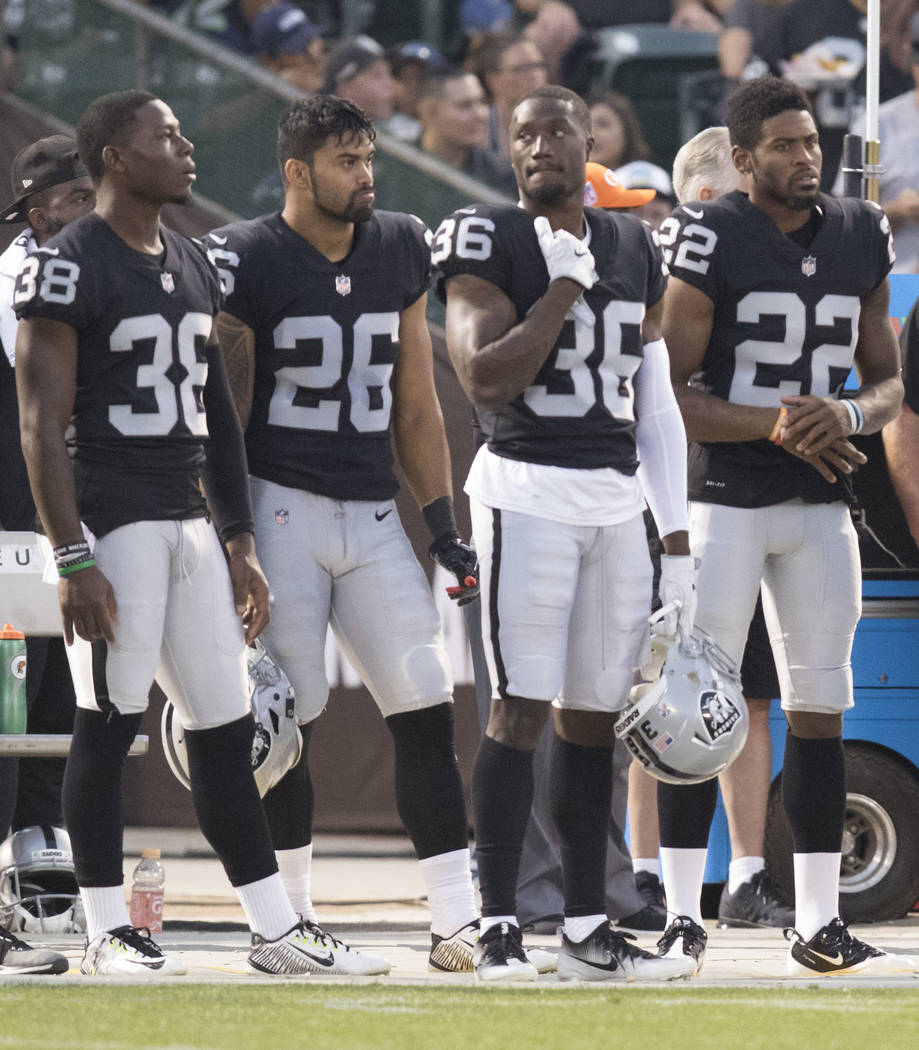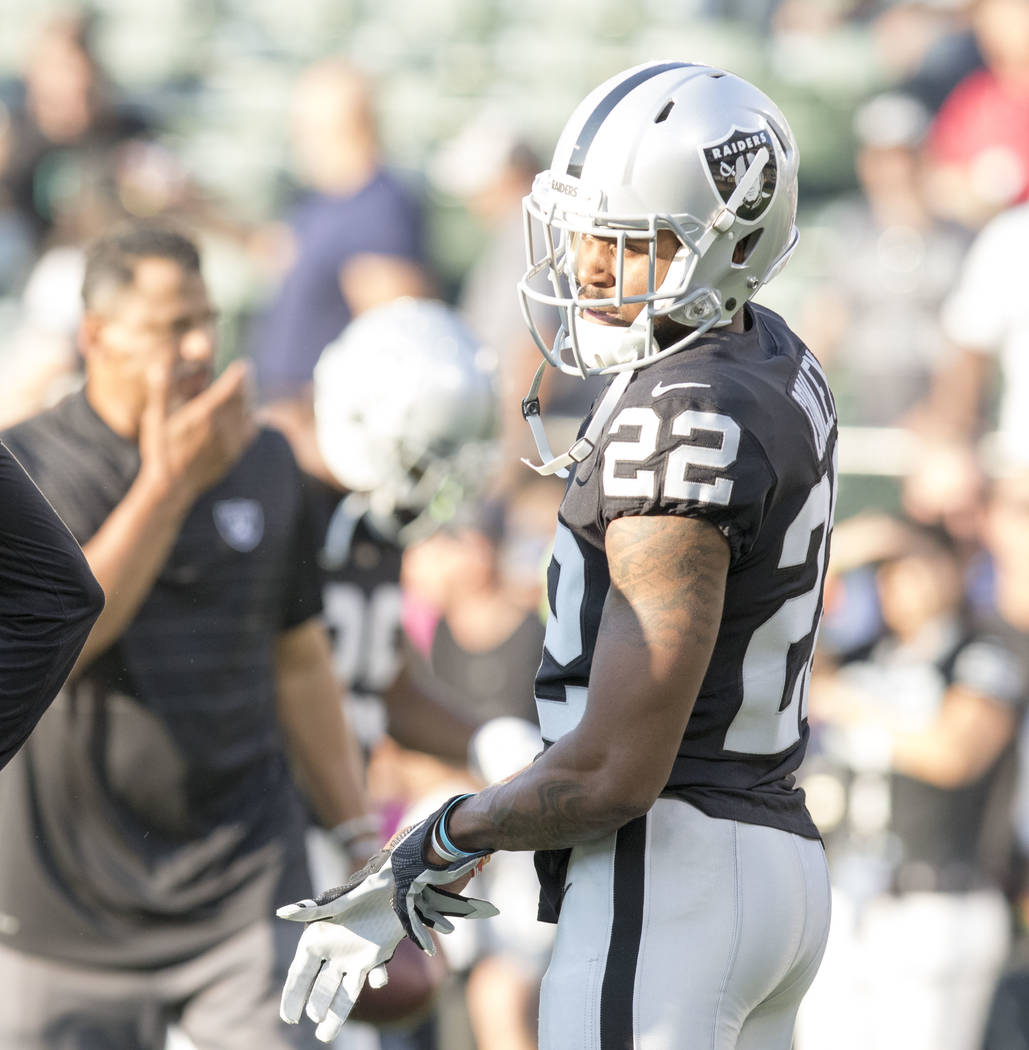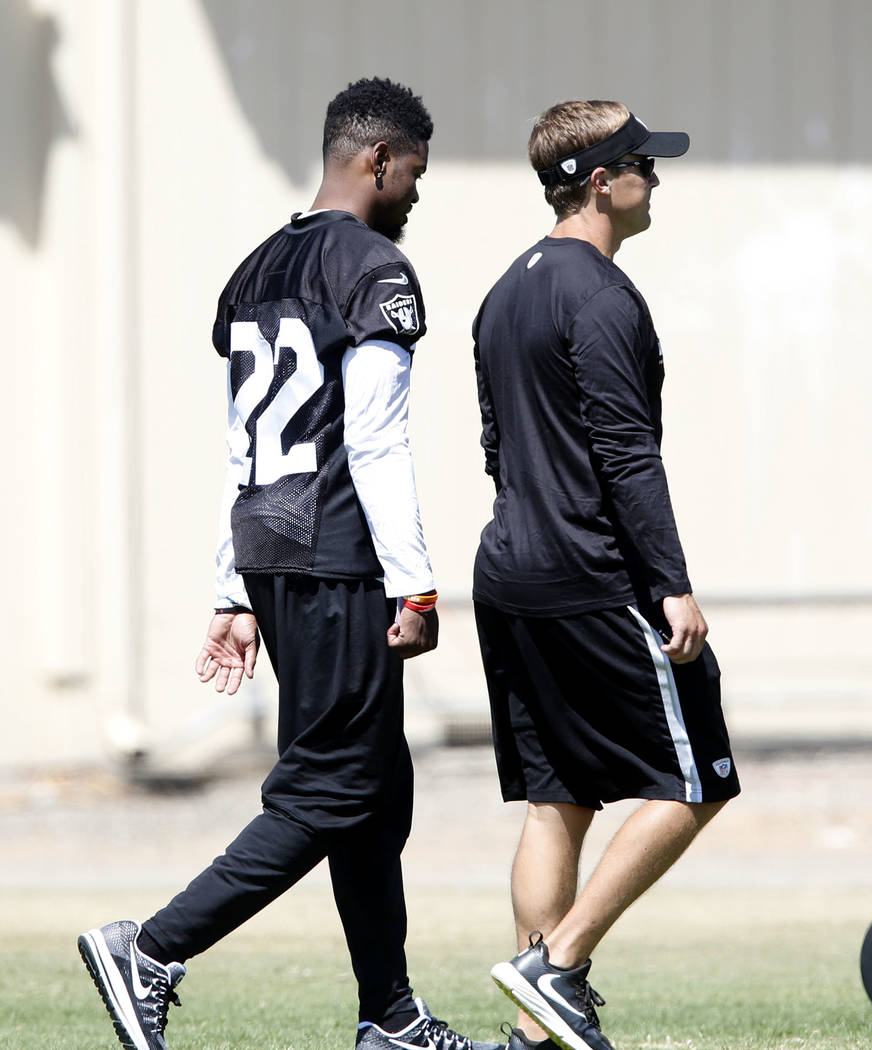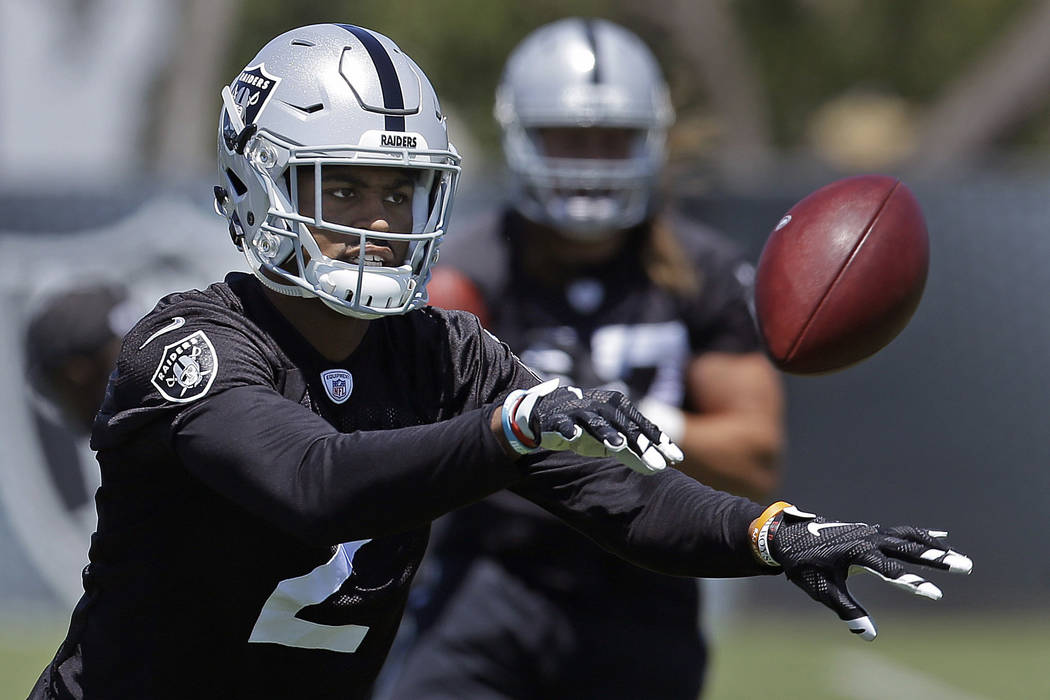 OAKLAND, Calif. — Reggie McKenzie does not need a second opinion.
The Raiders general manager believes in Gareon Conley. He long has.
He believed in Conley's talent when evaluating the then-Ohio State cornerback before the 2017 NFL draft.
He believed in his innocence when, leading up to his first-round selection, Conley was linked to a rape investigation that would produce no charges.
A leg injury spoiled Conley's rookie season. Today, McKenzie believes in him still.
No second opinion is necessary.
Nonetheless, some who know Conley recently provided one.
The Raiders are comfortable counting on Conley as a cornerstone to their 2018 secondary, a group whose makeup is otherwise largely fluid entering Wednesday's start to free agency. At cornerback, TJ Carrie could be re-signed. David Amerson has been released. Sean Smith is expected to follow suit. At safety, Reggie Nelson's contract is set to expire.
This week, some of Conley's former college teammates echoed McKenzie's confidence in him.
"Gareon, he's just a freak athlete," safety Damon Webb said at the NFL combine in Indianapolis. "He's fast, has great ball skills, can go out with the best of them. I feel like he's one of the best corners I've ever seen. The Raiders definitely have a future top cornerback in their program. … You guys are going to see what he can do."
Denzel Ward supported the sentiment.
On April 26, Ward is poised to continue a tradition, following Bradley Roby, Eli Apple, Marshon Lattimore and Conley as the fifth Ohio State corner to be selected in the first round in as many years.
Despite the Raiders' need at the position, it seems unlikely he and Conley will be reunited in Oakland. Ward is expected to be selected before the Raiders' No. 10 overall pick.
The position, too, is a known priority in free agency, as the club seeks to add experience to a young secondary.
Safety Karl Joseph is a 2016 first-round pick. Safety Obi Melifonwu, a 2017 second-round choice, and Conley played 34 and 92 defensive snaps, respectively, as rookies. Melifonwu missed the first eight games to August knee surgery and the final three to hip surgery. He may be better relied upon for a situational role in 2018.
Conley missed all but two games to a shin injury. The Raiders are counting on more.
"Prior to his injury, we saw what we thought he was, and that's a No. 1 corner," McKenzie said. "Our evaluation of him coming out of Ohio State was really strong, and his first few weeks on campus in Alameda were really strong. Leading up to the injury, he did not disappoint who he was as a player and in our eyes a No. 1 corner."
And so, it's about health.
Conley had little opportunity to showcase his talent in 2018. The shin injury first sidelined him at the end of a June minicamp. It then lingered longer than expected, consuming the entirety of training camp and preseason.
He made his NFL debut in Week 2, but the soreness lingered. He was shut down entirely before undergoing surgery in November.
His rehabilitation is faring well, McKenzie said. Conley is expected to be ready well in time for the 2018 campaign.
"Gareon is a great player," Ward said. "Gareon has so much versatility. Speed. Able to play the nickel, play the corner position. He's definitely going to produce once he gets healthy."
Contact reporter Michael Gehlken at mgehlken@reviewjournal.com. Follow @GehlkenNFL on Twitter.