Raiders' Gareon Conley says he's ready to return from injury
Updated August 11, 2018 - 7:39 pm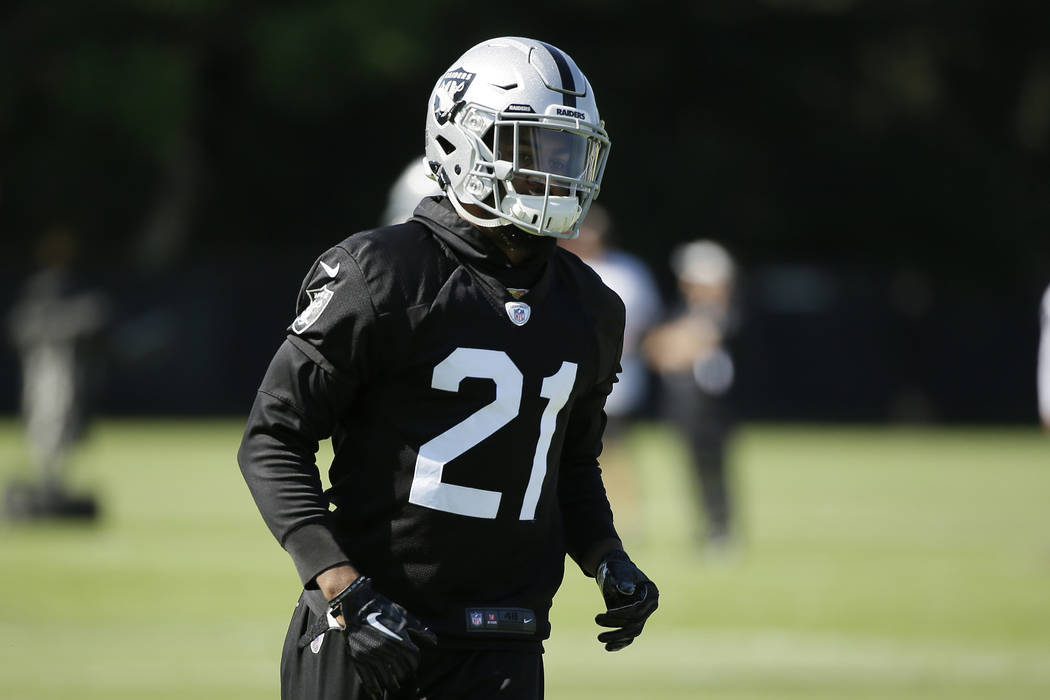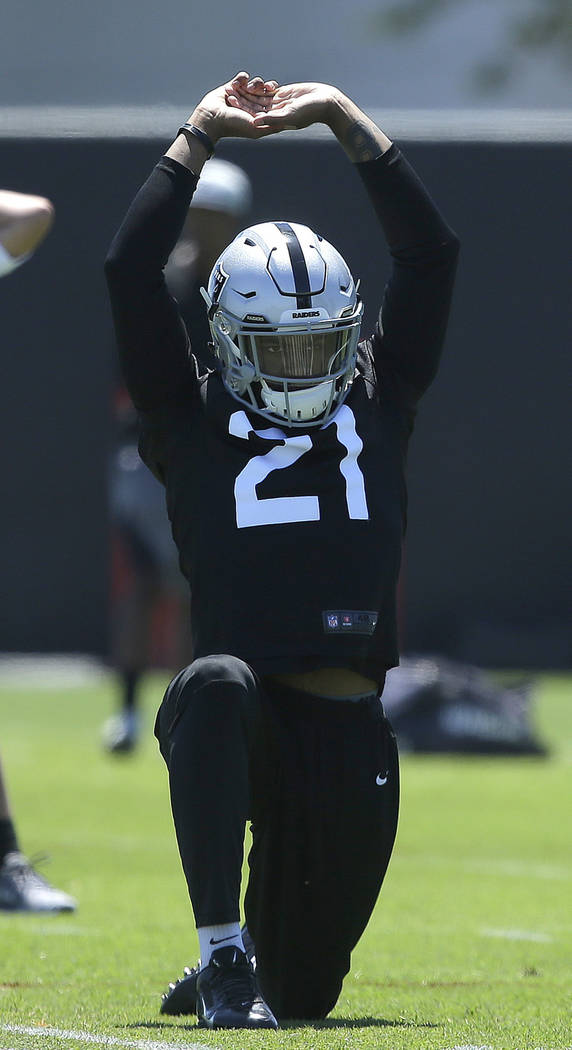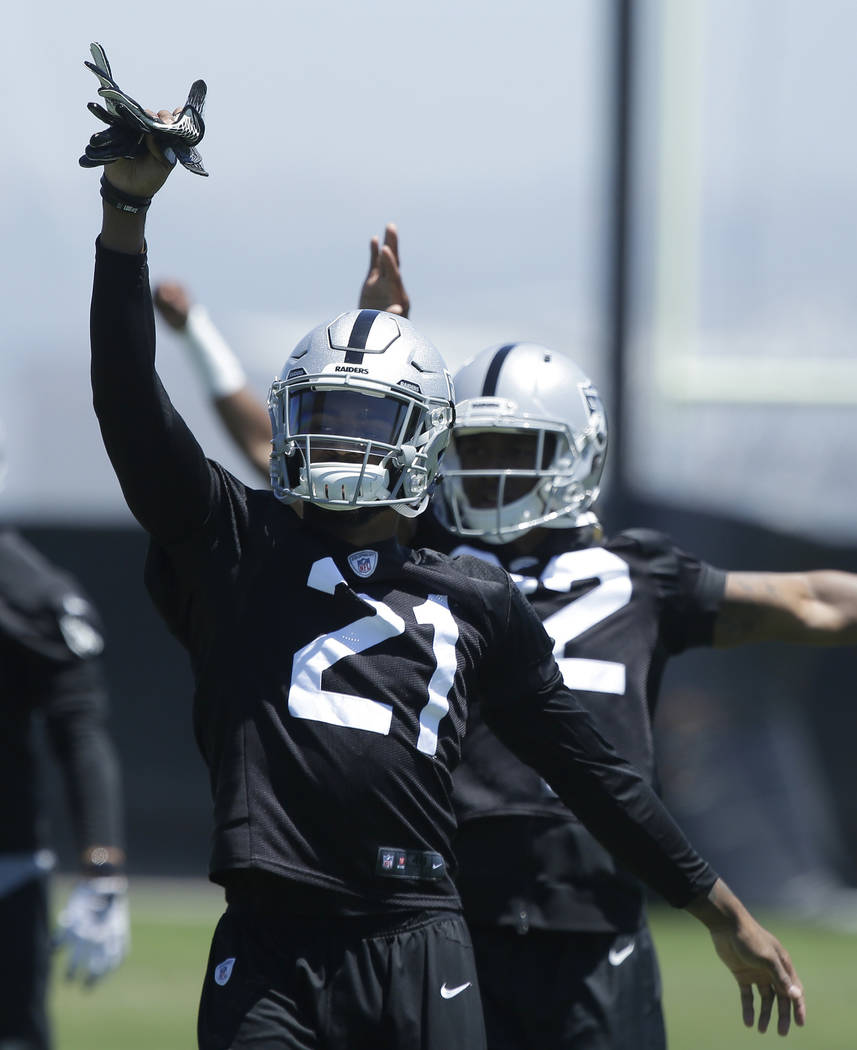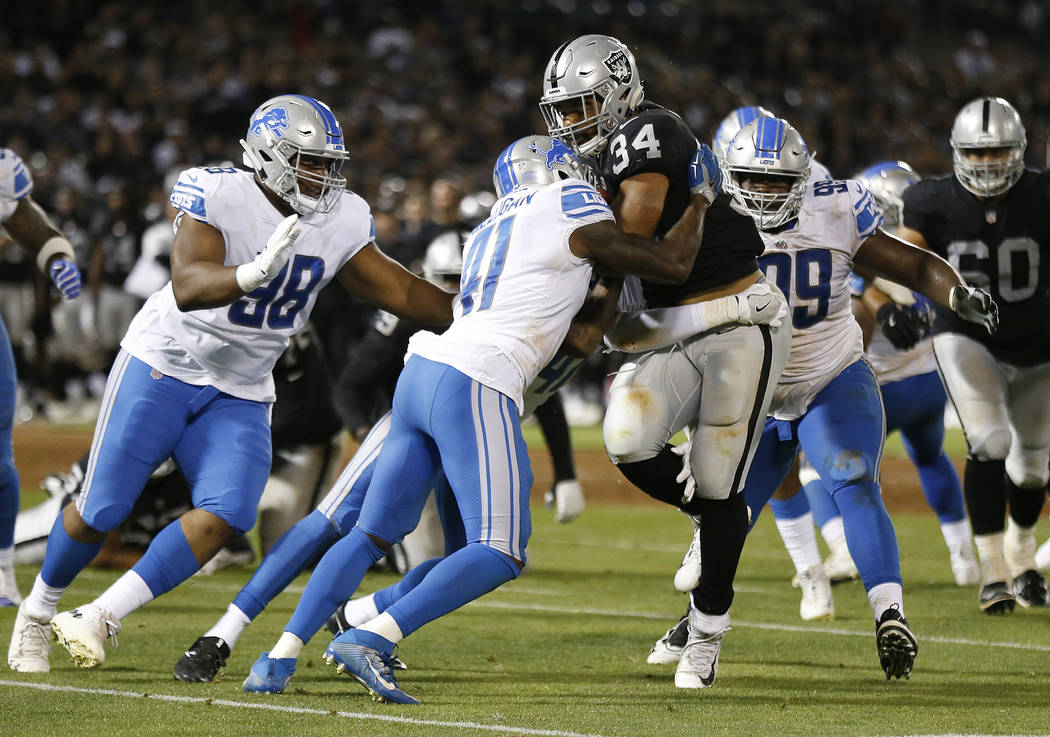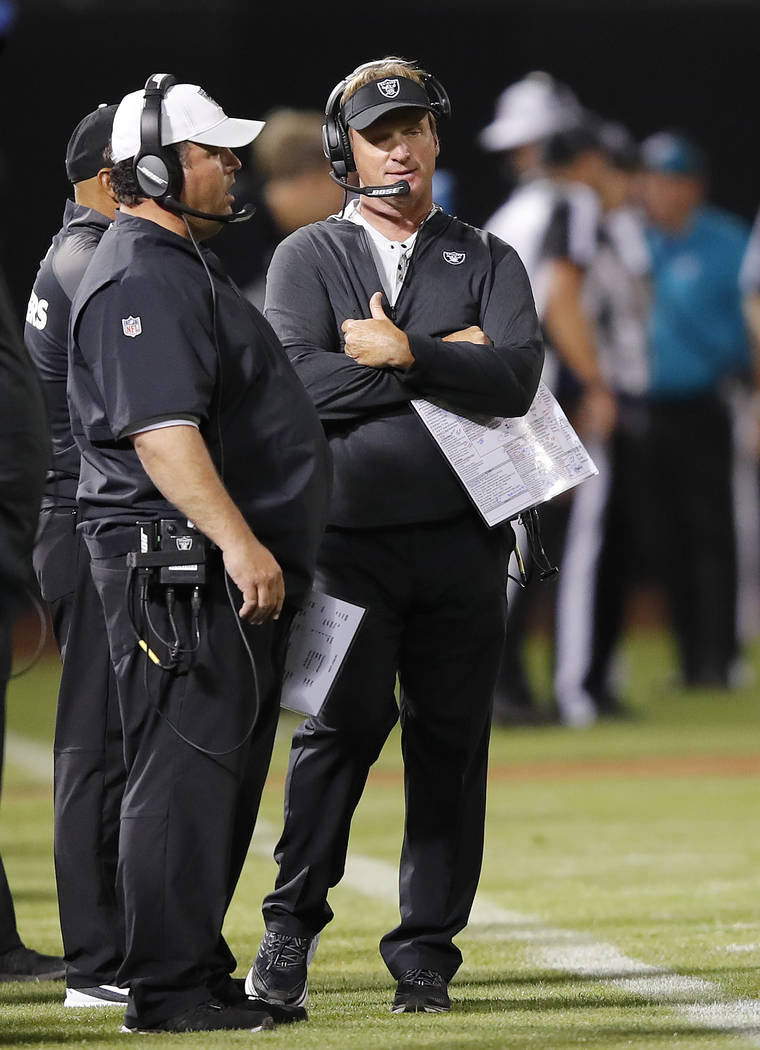 NAPA, Calif. — Missing time to injury remains a fairly new concept for Gareon Conley, who appeared in 42 games with 27 starts at Ohio State.
He hopes it soon will be an outdated one, too.
The Raiders cornerback missed 14 games last season to a shin injury that required season-ending surgery. A nearly full participant this spring, he suffered a hip injury July 27 in the first practice of training camp. Conley looks poised to return for the camp's final week.
It will begin with a Monday practice.
"I'm feeling good," Conley said Friday after the Raiders' 16-10 win over the Detroit Lions. "I'm ready to be back. It's been a long time since I've played. I'm anxious to do it."
The 2017 first-round pick participated in position drills before the exhibition opener. Afterward, he monitored the action from the sideline, doing his best to communicate with teammates who played and also take mental reps, envisioning how he would react to certain scenarios.
"Mentally, I'm still going over the calls and fine-tuning everything, helping people out with what I see, acting like I was out there," Conley said. "I put myself in their shoes. … It's hard, from never being hurt in college and then to get hurt last year and feeling real good the first day and getting hurt.
"It really helped me (having) a lot of coaches and teammates who were telling me to stay positive. They haven't been pressuring me or anything, making sure that I'm healthy."
Conley feels healthy now.
He and the Raiders know the importance of it staying that way, as the team is counting on Conley to start opposite Rashaan Melvin.
"Gareon's got a chance to be back with us on the practice field Monday and close to full go, too," coach Jon Gruden said Friday. "He's really close. He's really healed quickly, and my prayers have been answered. We need him."
Joseph flagged
Friday was not the first time safety Karl Joseph has been penalized for an illegal hit.
"They've been fining my (tail) for the last couple years," he said of the NFL.
It was the first time, however, under a new rule.
In the second quarter, Joseph became the first Raiders player to be flagged for lowering his helmet to initiate and make contact. The policy, which NFL owners voted in March to enact, was enforced when Joseph tackled running back Ameer Abdullah.
The hit resulted in a 15-yard penalty and automatic first down.
"I just try to play," Joseph said. "Honestly, I don't know. It makes it hard, because in that situation, I don't know how to tackle if the guy is falling down. I try my best to keep it safe and keep the head up, but sometimes you've just got to play football. You can't change too much how you play."
Warren flashes
It's still early. But if the Raiders' 53-man roster was due today instead of Sept. 1, running back Chris Warren's name likely would be on it.
The undrafted rookie handled the brunt of the team's running game in the second half. He finished with 13 carries for 86 yards. All but two of those carries and 4 of those yards occurred after halftime.
"I like that guy, man," Gruden said Friday. "If you know anything about him, his dad was one heck of a player at the Seattle Seahawks, Chris Warren, and he's a big back. You don't know it, but he's 253 pounds and can run 4.5. He's a hammer, he can really thump you, and he's got breakaway speed.
"But he's improving in the passing game. He's become more and more of a running back instead of just a runner. He's becoming a receiver, blitz pickup, all those little details are improving. He's got a lot of talent."
More Raiders: Follow online at reviewjournal.com/Raiders and @NFLinVegas on Twitter.
Contact reporter Michael Gehlken at mgehlken@reviewjournal.com. Follow @GehlkenNFL on Twitter.