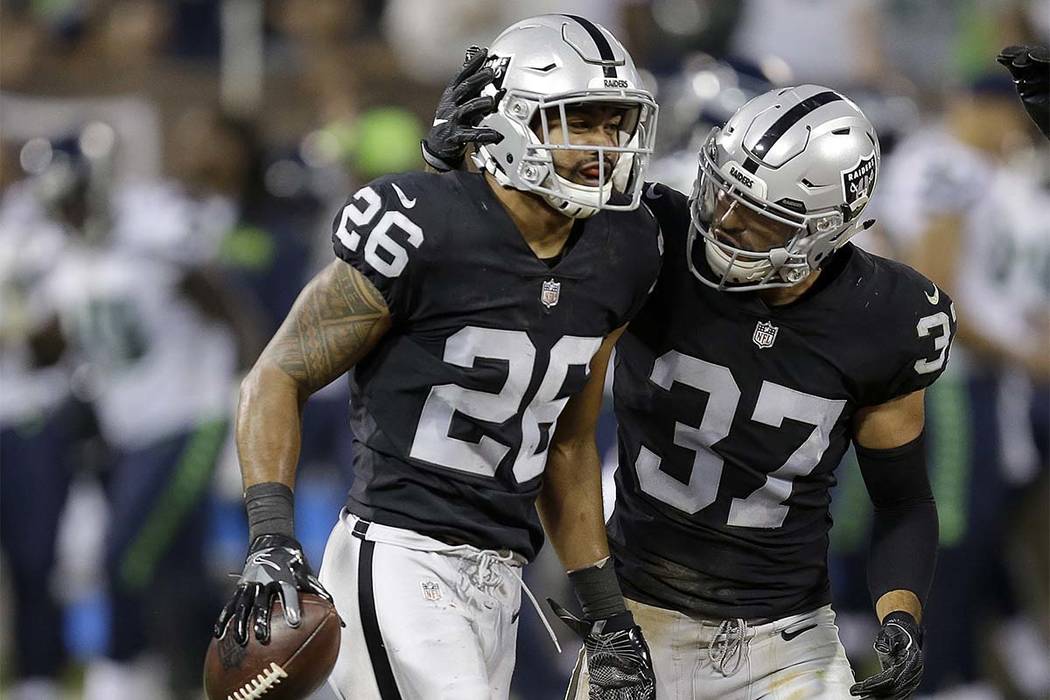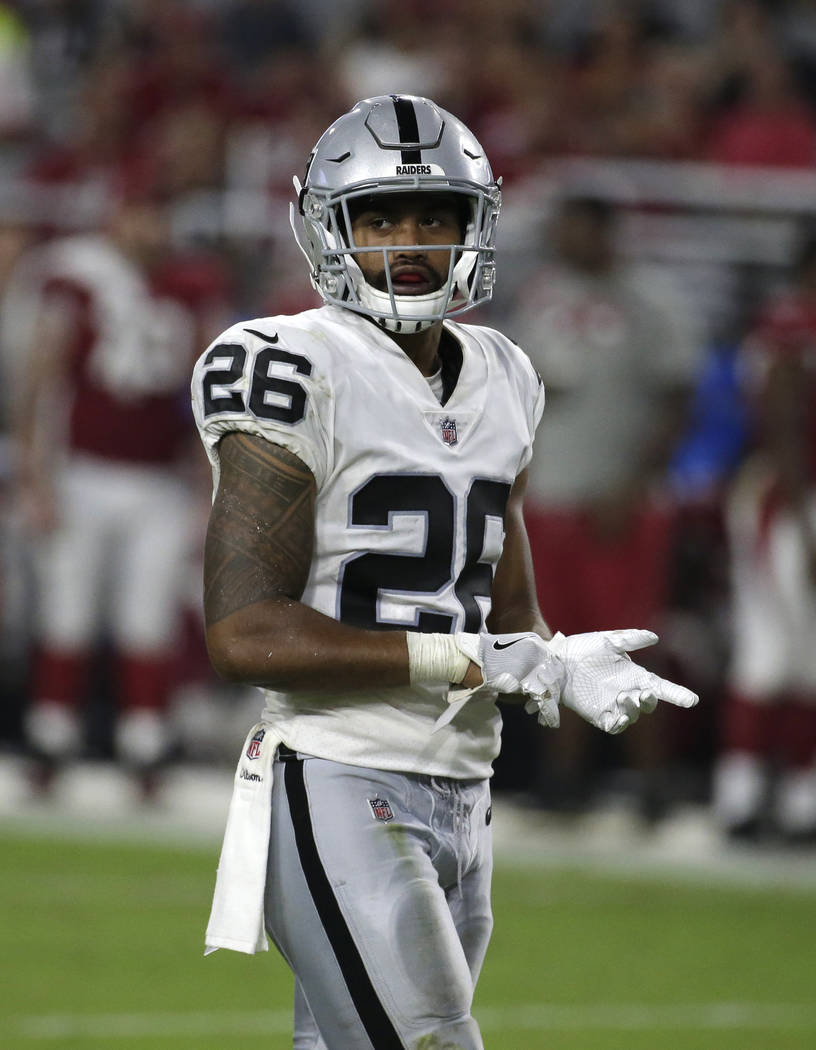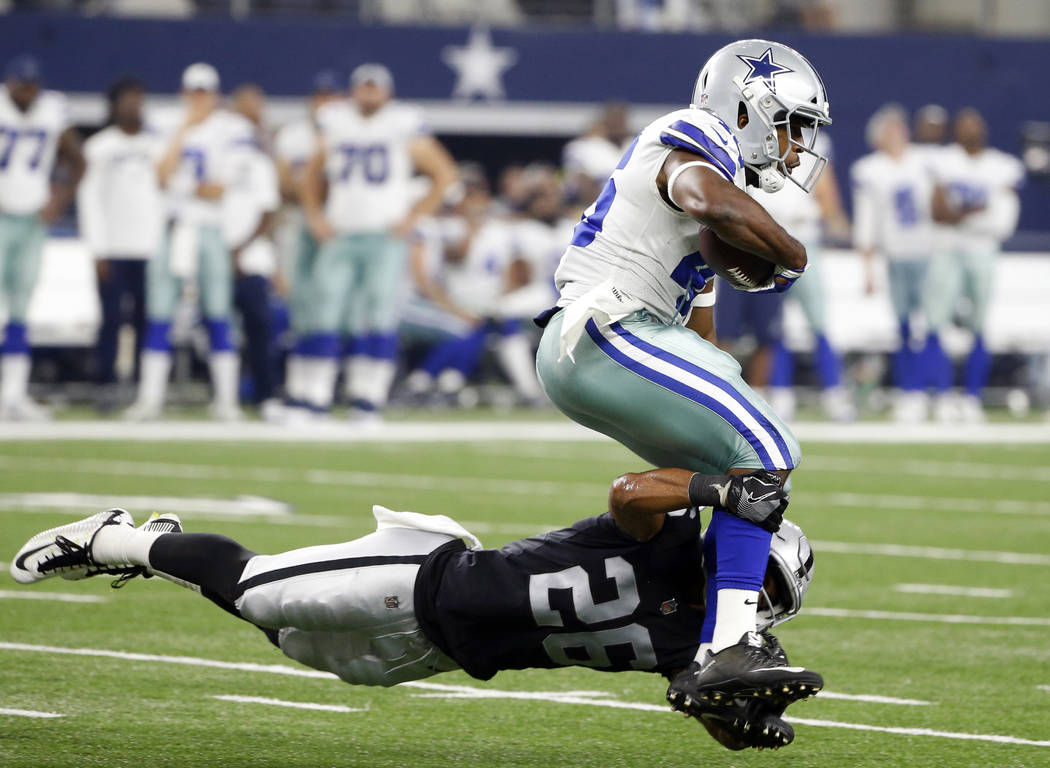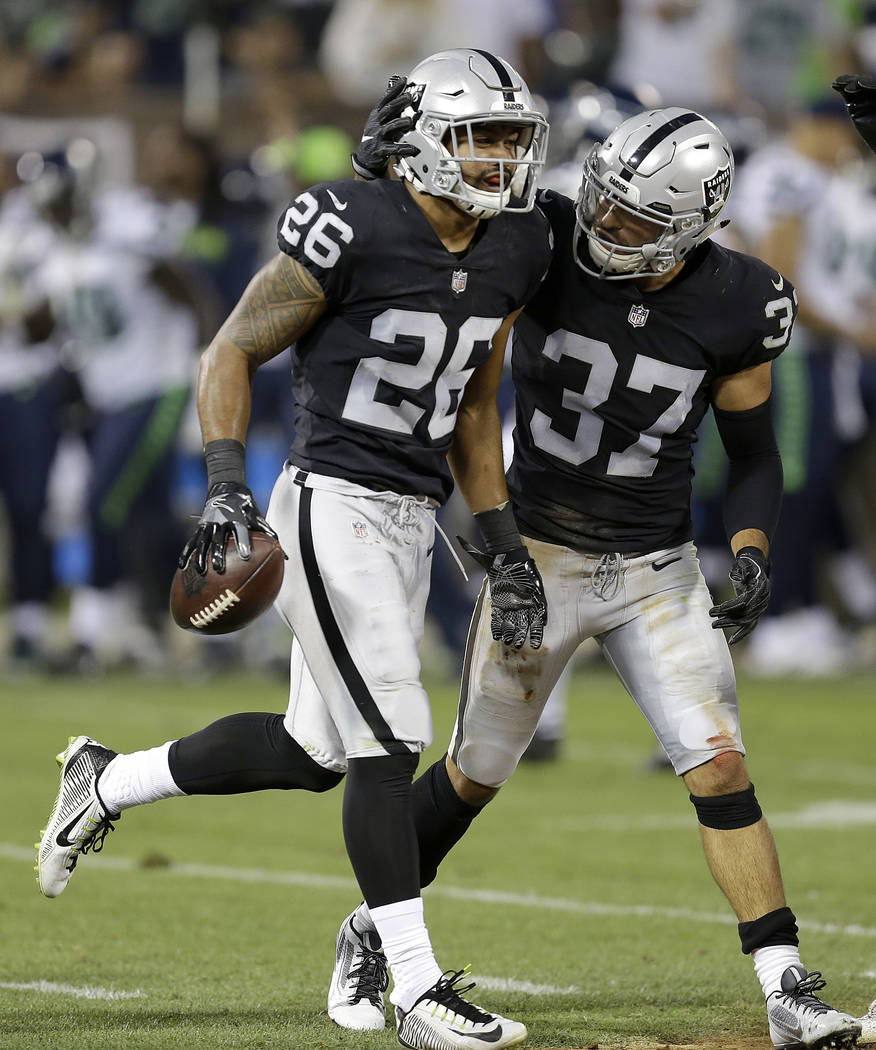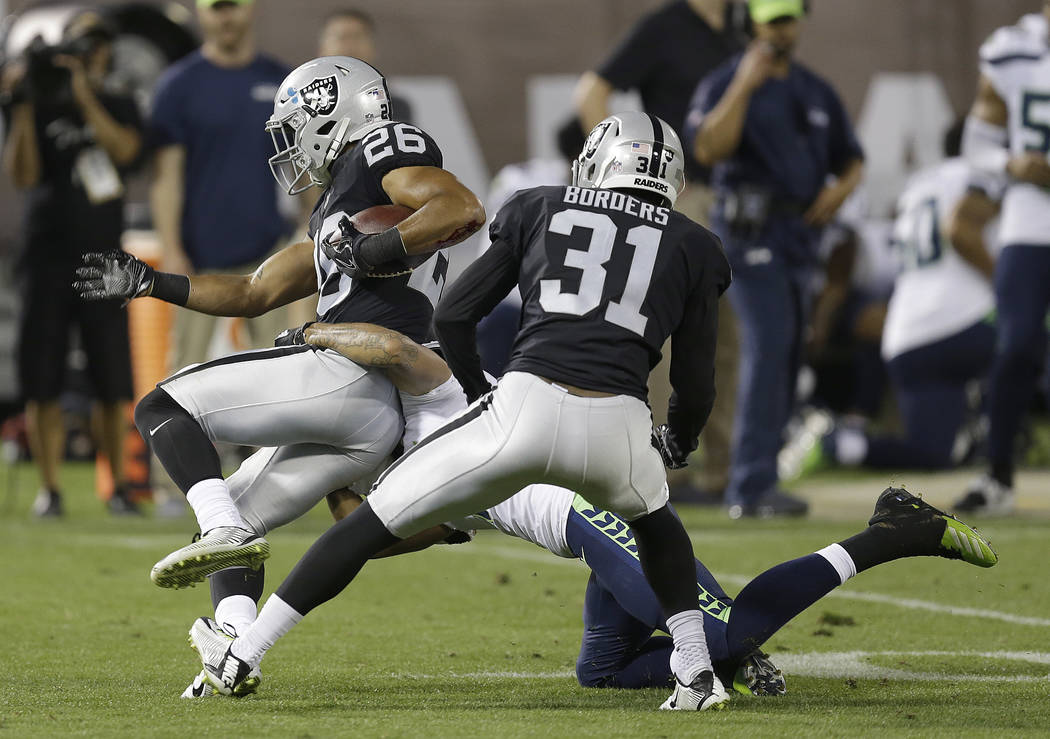 ALAMEDA, Calif. — Shalom Luani planned ahead for this.
After he officially made the Raiders' roster in early September, the safety began searching for a place to live. Some NFL rookies have roommates. He preferred none. Most choose a condo or apartment. He rented a two-bedroom house, hoping and thinking ahead to when he might have company.
That is what makes Sunday so special.
They're here.
Luani has not played football in front of his parents since high school. On Sunday afternoon, his mother and father will be among the roughly 55,000 people at the Oakland-Alameda County Coliseum, enduring the rainy conditions that are forecast as Luani takes the field against the Denver Broncos. Other loved ones, including two sisters and a brother, are present as well.
All are staying with him. He arranged the space.
"I knew it was going to happen," Luani said.
His mom, Niukini, and dad, Penitito, made the long voyage from Masausi, a village located in the Eastern Division of American Samoa. Pago Pago International is the nearest airport, about a 25-minute drive west of Masausi. From there, a flight to the Bay Area with a layover in Honolulu typically amounts to a roughly 15-hour itinerary.
They landed Nov. 14, Luani said, or a day after the Raiders returned from a late Sunday game against the Miami Dolphins. Within the next few days, sister Makerita flew in from Germany, where she serves in the Army. Brother Roy, his wife and their three children arrived from Arizona and sister Sina from Utah.
Luani, a seventh-round draft pick in April, left the island to pursue a career in athletics.
He started with a brief stop at Chabot College in Hayward, California. He and about 20 roommates shared a two-bedroom house; he split a mattress on the garage floor with a 290-pound defensive tackle until everyone was evicted for the cramped arrangement.
He played his first two college seasons at City College of San Francisco before transferring to Washington State for his final two years of eligibility.
His parents, until now, were unable to watch in person.
"I feel like I'm home," Luani, 23, said Wednesday. "Them being at my house, it's like back to the old days. We can just chill, kick it, be with them, eat at the same table, make jokes and stuff like that. … It means the world to me, like everyone else having their parents to watch them play. This is different for me. This is my first time having my parents watch me play in the States. This means a lot to me."
For the Raiders' defense, this week is about a return to the basics.
Coach Jack Del Rio on Tuesday fired defensive coordinator Ken Norton Jr. Part of the rationale, Del Rio said, was he wanted to see his unit play faster. He said that doing so started with an increased attention in meetings and on the practice field as well as the "accountability, the principles that we believe in."
"Those are the things you have to fight for," Del Rio said. "When you do those things and you build your confidence, you play fast. I've been in this league a long time. I've been a part of some great defenses, and one common denominator is that they play fast. They play fast. I want to see us play fast."
It is unclear if the switch from Norton to John Pagano as defensive play-caller will lead to an increased role for Luani.
But in his personal life, he's revisited a foundation, too.
A once-empty house has been full of family. The Christian faith is important to the Luanis. There have been days like this past Tuesday, Luani said, that when he leaves his Alameda home for the Raiders' facility, his parents are awake, praying the same prayers he heard as a child. Prayer is customary on the island, part of the culture when the church bells ring before dusk.
"They're supportive parents," Luani said. "I'm glad to have them. … I'm glad they were able to make it."
Contact reporter Michael Gehlken at mgehlken@reviewjournal.com. Follow @GehlkenNFL on Twitter.
Game day
Who: Broncos vs. Raiders
When: 1:25 p.m. Sunday
Where: Oakland Alameda Coliseum, Oakland, Calif.
TV/Radio: KLAS-8; KDWN-AM (720), KCYE-FM (102.7)
Line: Raiders -4½; total: 43