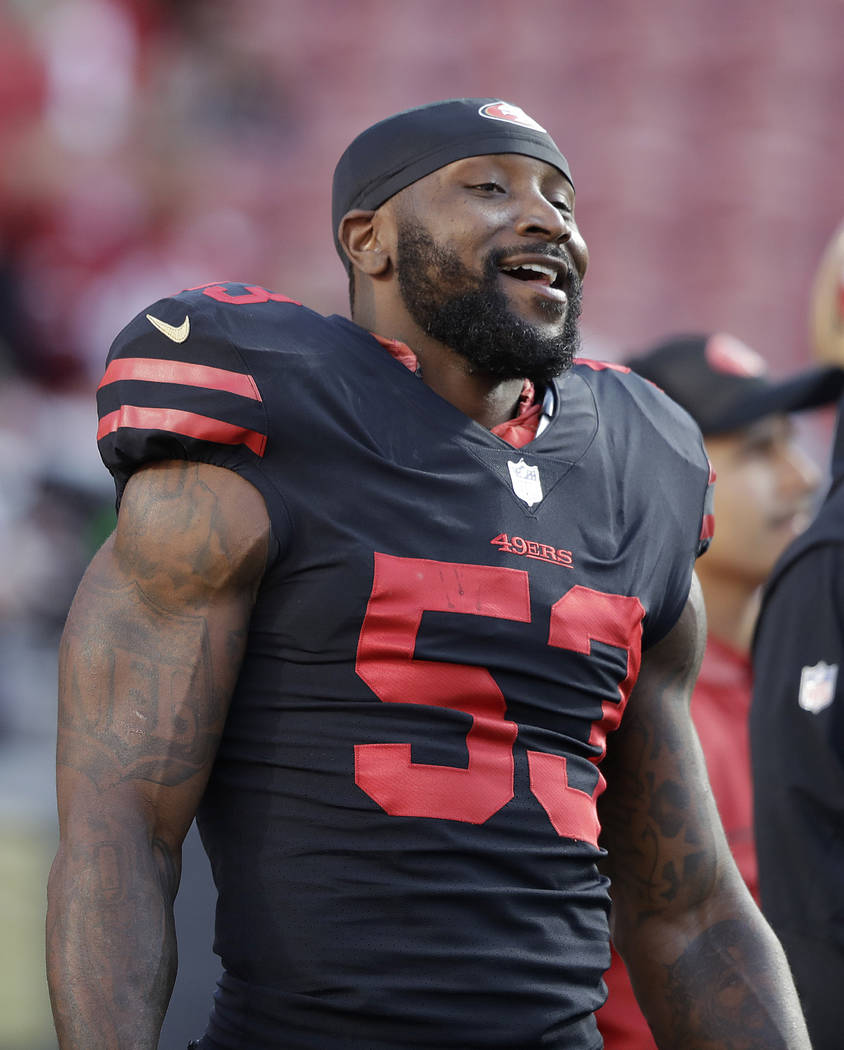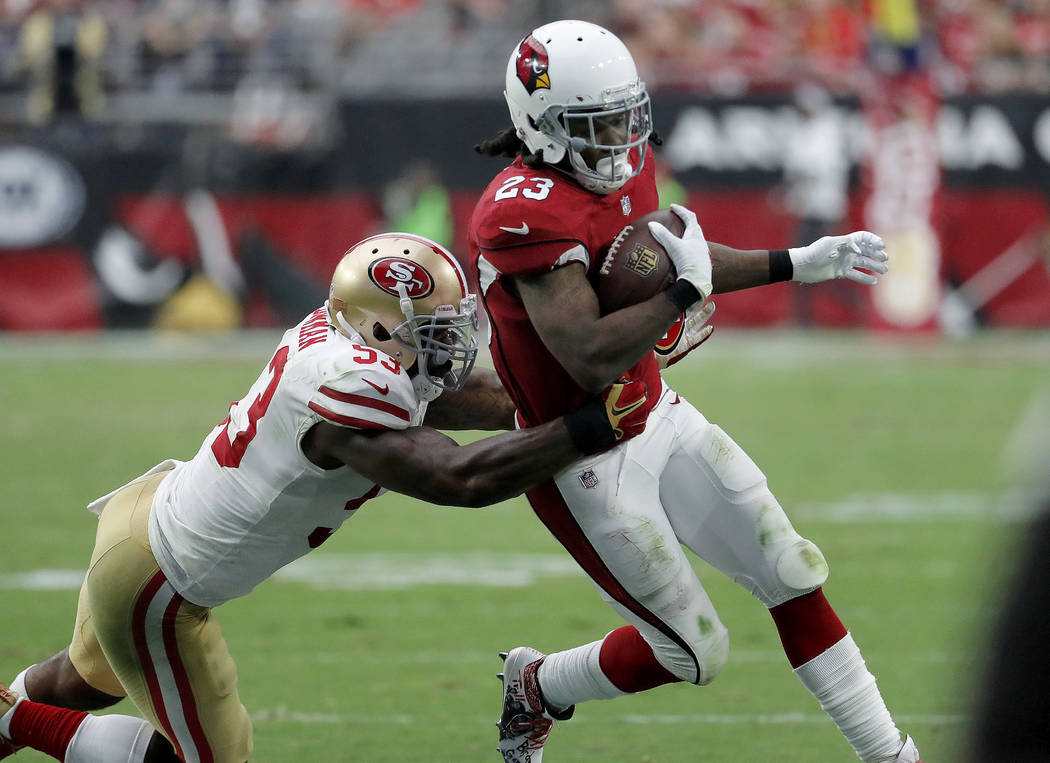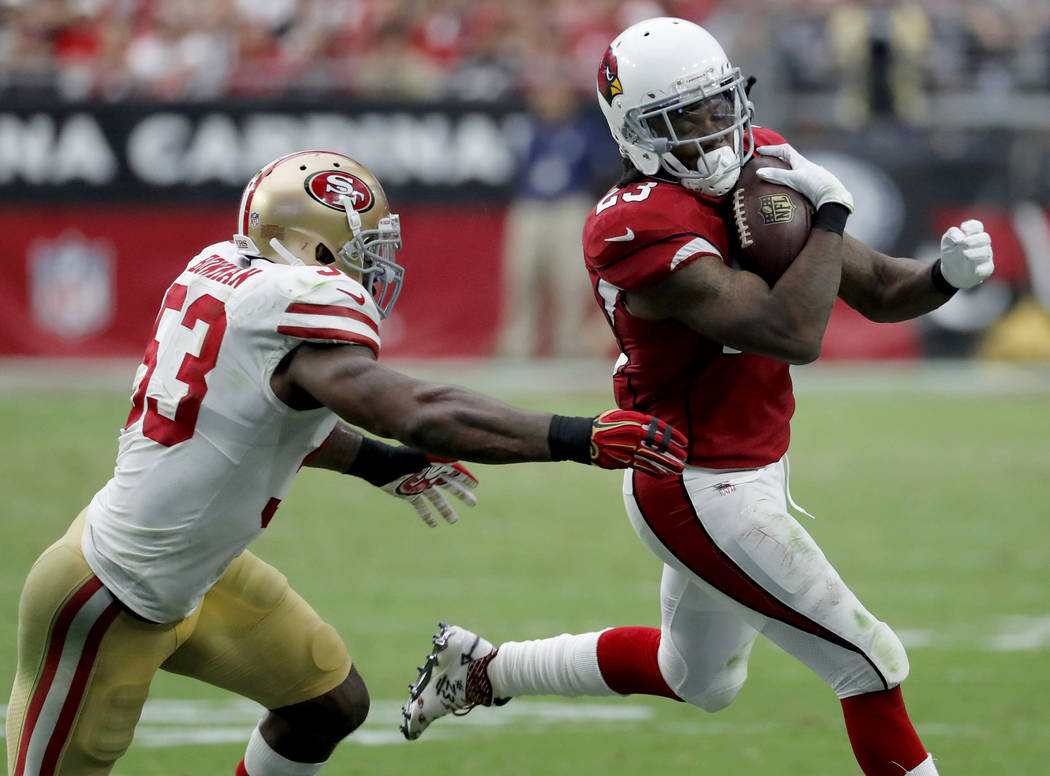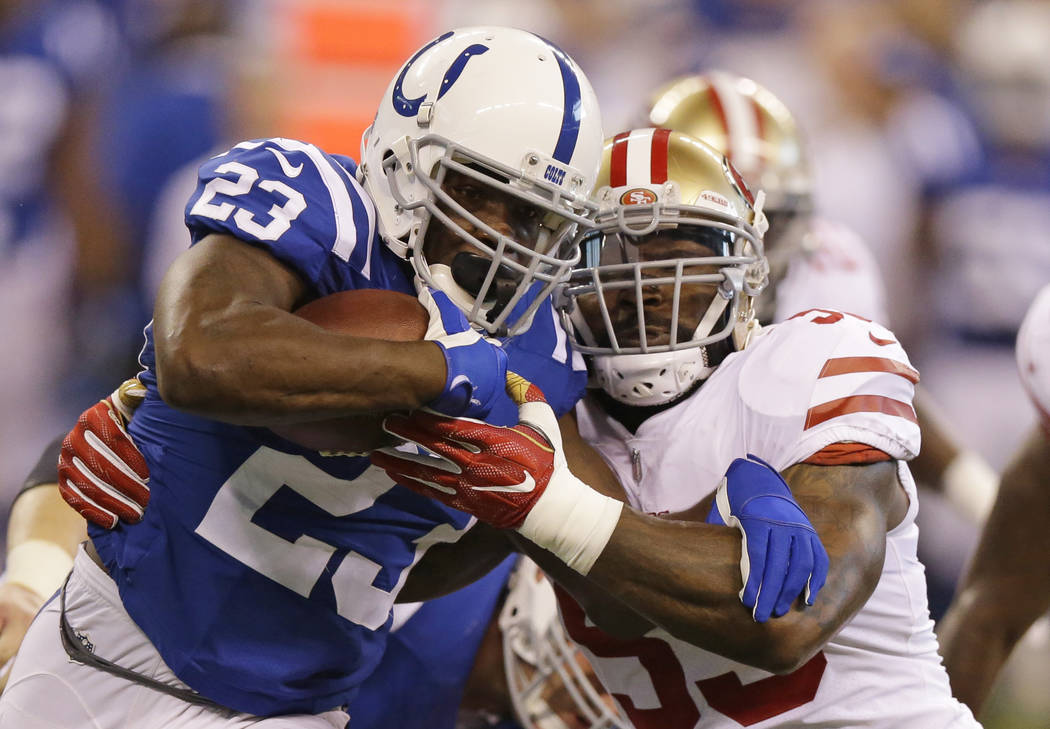 ALAMEDA, Calif. — NaVorro Bowman could have explored the entire NFL.
He wouldn't find anywhere, he knew, with the combination of comfort and opportunity the Raiders offered.
The three-time Pro Bowler and four-time All-Pro linebacker chose Monday to remain in the Bay Area, signing a one-year, $3 million contract. He visited the Raiders in the morning for his first and only free-agency visit after the San Francisco 49ers released him Friday. He will compete for snaps quickly on a team that has relied upon its linebacker youth this season.
Nicholas Morrow and Xavier Woodson-Luster are both undrafted rookies. They played a combined 102 defensive snaps Sunday in a 17-16 loss to the Los Angeles Chargers. Second-year linebacker Cory James (knee) was limited in action while Marquel Lee, a rookie fifth-round pick, was sidelined to an ankle sprain. Both were injured Oct. 8 against the Baltimore Ravens.
Bowman, 29, lives in San Jose. He has twin daughters who are 5. His son is 8. All are in school.
"They're doing well," he said. "You always want to keep that going as a parent. You don't want to keep switching them in and out. That played a big part in what I was going to do. For the Raiders to show as much enthusiasm in wanting me to come here made my decision a lot easier."
It may seem far-fetched to expect much of a role, if any, Thursday evening against the Kansas City Chiefs, given the short turnaround. But he is a veteran who has started 74 of 89 career games with 708 tackles, 12 1/2 sacks and four interceptions.
Coach Jack Del Rio said it's "not out of the question" Bowman could play.
The latter seems optimistic.
"Hey, I'm gonna show you something," Bowman said.
His preparation already has begun.
Bowman was given the Raiders' playbook Monday on a team-issued Microsoft Surface tablet. He met with linebackers coach Sal Sunseri to begin learning the defense's terminology. He participated in walkthrough practice early Thursday evening.
The day moved so fast, he'd yet to stop and decide whether he'll move closer to the Raiders' facility in Alameda. He currently lives in San Jose, about a 10- to 15-minute drive to the 49ers' facility in Santa Clara. His drive Monday to Raiders headquarters took somewhere between 35 to 40 minutes, he said.
"We all know about the traffic," Bowman said. "It's pretty bad. I haven't made that decision yet. I'm commuting right now. I got here on time today. I guess the first day I'm late I'll make a decision."
Bowman entered the NFL as a 2010 third-round pick from Penn State.
He has dealt with a string of significant injuries. He tore multiple knee ligaments in early 2014 during the NFC Championship Game. Last October, he ruptured his Achilles' tendon against the Dallas Cowboys. Those injuries are considered to have affected his athleticism. But based on their aggressive pursuit, the Raiders clearly believe that his experience, leadership and run-stopping ability can compensate for whatever is lacking from a coverage standpoint.
Bowman had a visit scheduled with the Dallas Cowboys.
He canceled it to stay local and become a Raider.
More Raiders: Follow all of our Raiders coverage online at reviewjournal.com/Raiders and @NFLinVegas on Twitter.
Contact reporter Michael Gehlken at mgehlken@reviewjournal.com. Follow @GehlkenNFL on Twitter.