Las Vegas, Raiders hoping to land NFL draft at owners meetings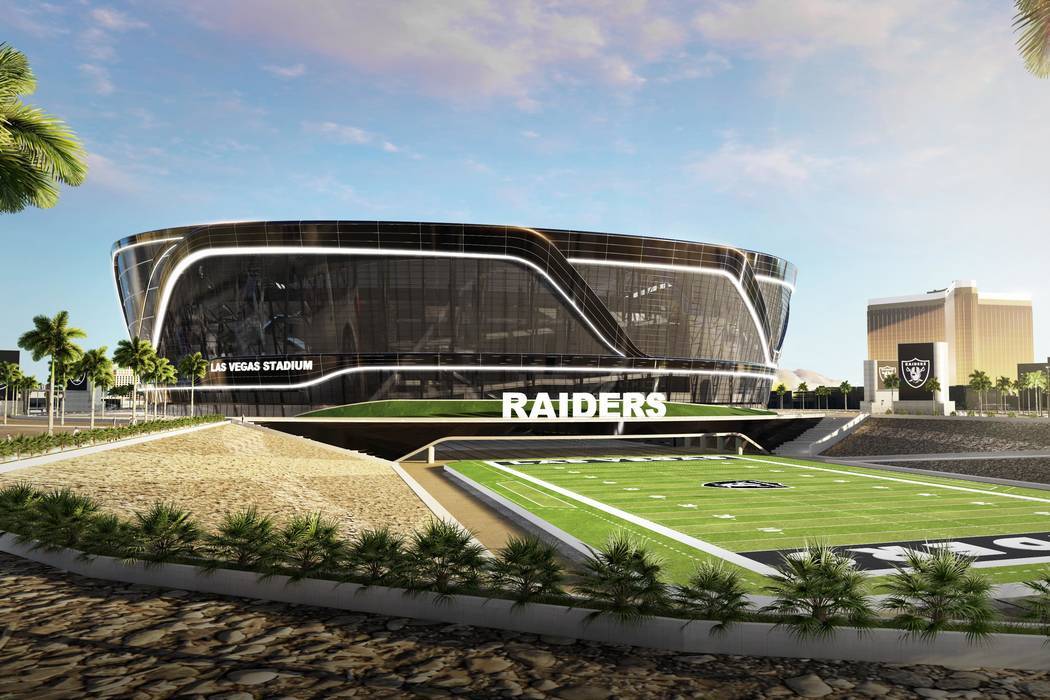 ATLANTA — Las Vegas will be in the discussion when NFL owners meet this week to award upcoming Super Bowls and drafts but the city might have to wait its turn.
Nashville is expected to be named the host site for the 2019 NFL draft, ESPN reported Monday. Las Vegas, Kansas City, Denver and Cleveland/Canton, Ohio, are in the mix for the 2020 draft.
The SportsBusiness Journal reported Monday that the NFL will vote to award Super LVII to Arizona (2023) and Super Bowl LVIII to New Orleans.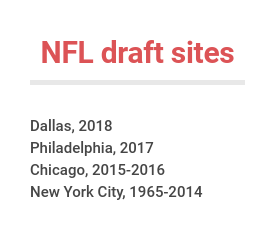 Nothing will be made official until the owners meet in downtown Atlanta for the league meetings Tuesday and Wednesday.
The Raiders' Las Vegas stadium is expected to open for the 2020 season and there's been a recent trend of cities with new stadiums hosting Super Bowls within two to three years after opening, which was the case for the 49ers, Vikings, Falcons and Rams/Chargers.
But Raiders brass anticipated a longer wait and set their sights on bringing the NFL draft to Southern Nevada.
"I think they're excited about the opportunity, whether it happens in '19 or '20 or even beyond that," Raiders president Marc Badain said. "I think they understand what this market can do, what this market can deliver on.
"In addition to all the other events that have gone here over the years, they've seen what's going on with the hockey team, the Golden Knights. So I think all of those questions about Las Vegas' ability to be a good host or to be a sports city are in the rearview mirror."
Under its new policy, the NFL can now hand-pick potential Super Bowl host sites and negotiate directly with them. The next four Super Bowls will be in Atlanta, Miami, Tampa and Los Angeles.
"The Super Bowl process is a little longer time for us," Badain said. "We have been engaged with the NFL on what the next available Super Bowls are, what the bid process would look like, and we'll work closely with the folks here (Las Vegas) to put together and impressive package."
Las Vegas Convention and Visitors Authority President and CEO Rossi Ralenkotter worked with the Raiders on the NFL draft bid and is optimistic about landing a Super Bowl in the near future.
"We will get a Super Bowl here at one point of time, and the only question is, once we host the Super Bowl, they'll want to keep it in Las Vegas all the time," Ralenkotter said. "We do such a great job of hosting people."
More Raiders: Follow all of our Raiders coverage online at reviewjournal.com/Raiders and @NFLinVegas on Twitter.
Contact Gilbert Manzano at gmanzano@reviewjournal.com. Follow @GManzano24 on Twitter.