NFL won't impose additional fines on Raiders' Marshawn Lynch
October 21, 2017 - 10:14 am
Updated October 21, 2017 - 3:36 pm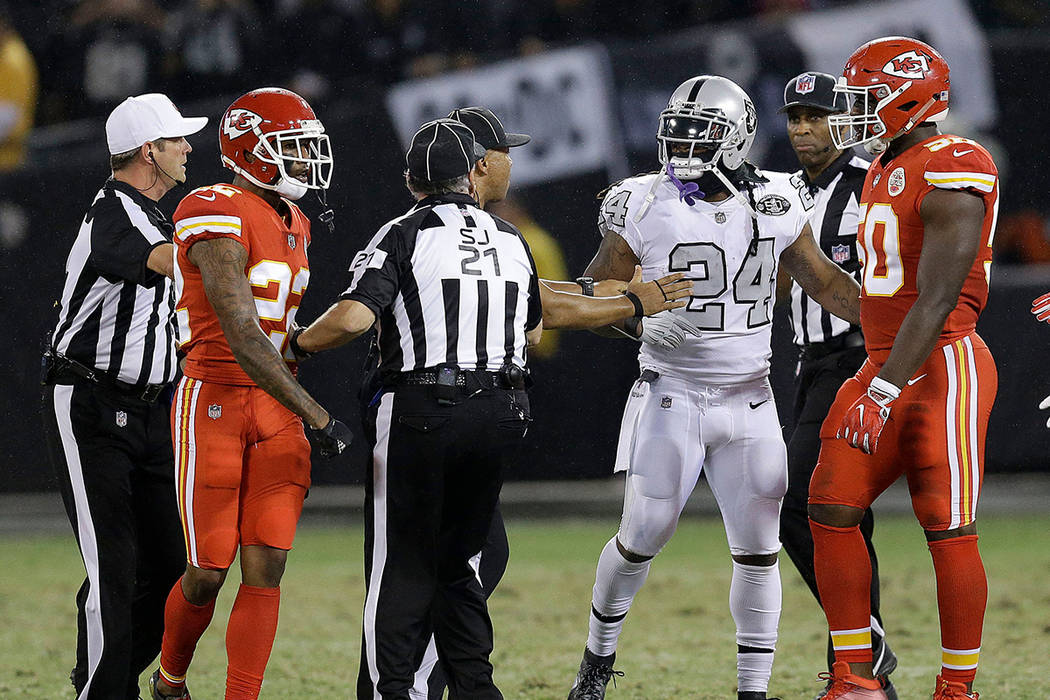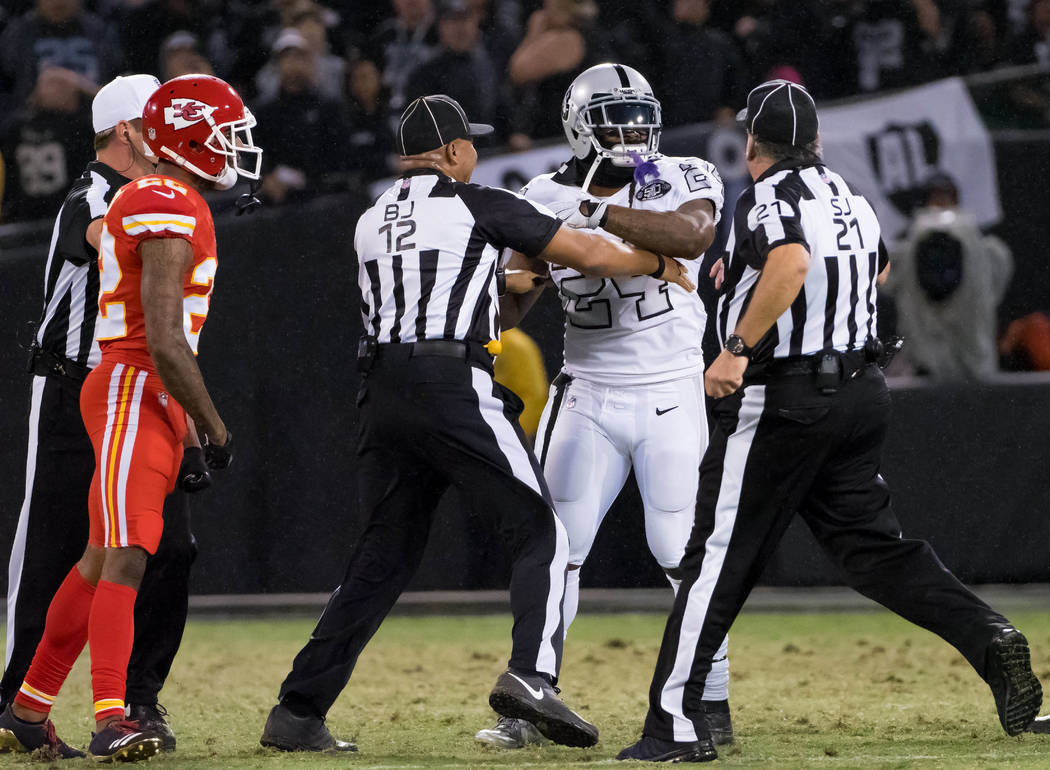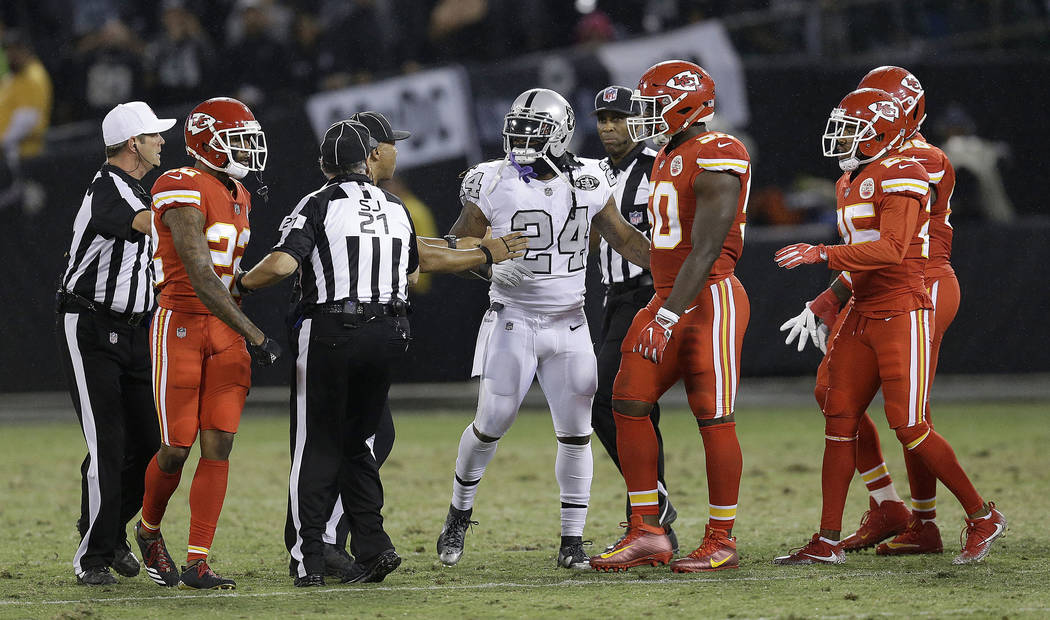 OAKLAND, Calif. — The NFL will not impose any fines on Marshawn Lynch in addition to the one-game suspension it levied against the Raiders running back for his role in an on-field skirmish during a game Thursday against the Kansas City Chiefs, a source said.
A league spokesman said Friday morning the NFL was weighing all options, citing a suspension and three separate fines among them, after Lynch entered the field of play and pushed a referee in the second quarter of the Raiders' 31-30 win. Since the NFL settled on an unpaid suspension, no further financial discipline awaits Lynch from the league level.
Lynch, 31, is appealing the one-game absence.
If upheld, he will miss an Oct. 29 road game against the Buffalo Bills and lose $110,662 in contractual money. This figure stems from portions of his $1.35 million salary and $500,000 roster bonus. The latter is paid in $31,250 installments for each game in which he's active.
Joe Lockhart, NFL executive vice president of communications, addressed Lynch's situation during a Friday conference call before a decision to suspend Lynch was reached. He listed three possible fines that added up to $60,772 if collectively issued. Physical contact with an official warrants a $30,387 fine. Unnecessarily entering a fight area can cost $6,076.
The third, unsportsmanlike conduct, amounts to $12,154 for a first offense and $24,309 for a second. Because Lynch was fined $12,154 after Week 1 when he directed an obscene hand gesture to Tennessee Titans players, he would have been eligible for the higher amount.
Chiefs cornerback Marcus Peters, a close friend of Lynch's and a fellow Oakland native, delivered a late hit on quarterback Derek Carr on a third-down shotgun scramble. Lynch sprinted from the sideline to midfield when a tiff ensued. He peacefully worked to separate Peters from teammates before making prohibited contact with an official.
Lynch was flagged 15 yards and ejected from the game.
Notable
— Inside linebacker NaVorro Bowman played 60 of the Raiders' 62 defensive snaps Thursday after signing Monday. The former San Francisco 49ers standout totaled a team-high 11 tackles and four run stops. He also served as the defense's designated player to wear an in-helmet speaker, relaying play calls from the sideline to teammates in the huddle. "In three days, I've put in 40 hours just really studying this playbook," Bowman said Thursday, "wanting to come out here and have a great game to show that I still have a lot of football in me."
— Raiders punter Marquette King is tied for the NFL lead with three punts downed inside an opponent's 5-yard line this season. He booted a 45-yarder Thursday that wide receiver Cordarelle Patterson pinned at the Chiefs' 1-yard line. King's career-high 47.1 net punt average leads the league.
Contact reporter Michael Gehlken at mgehlken@reviewjournal.com. Follow @GehlkenNFL on Twitter.