Raiders vs. Rams: 5 things to watch
August 18, 2017 - 6:32 pm
Updated August 18, 2017 - 6:33 pm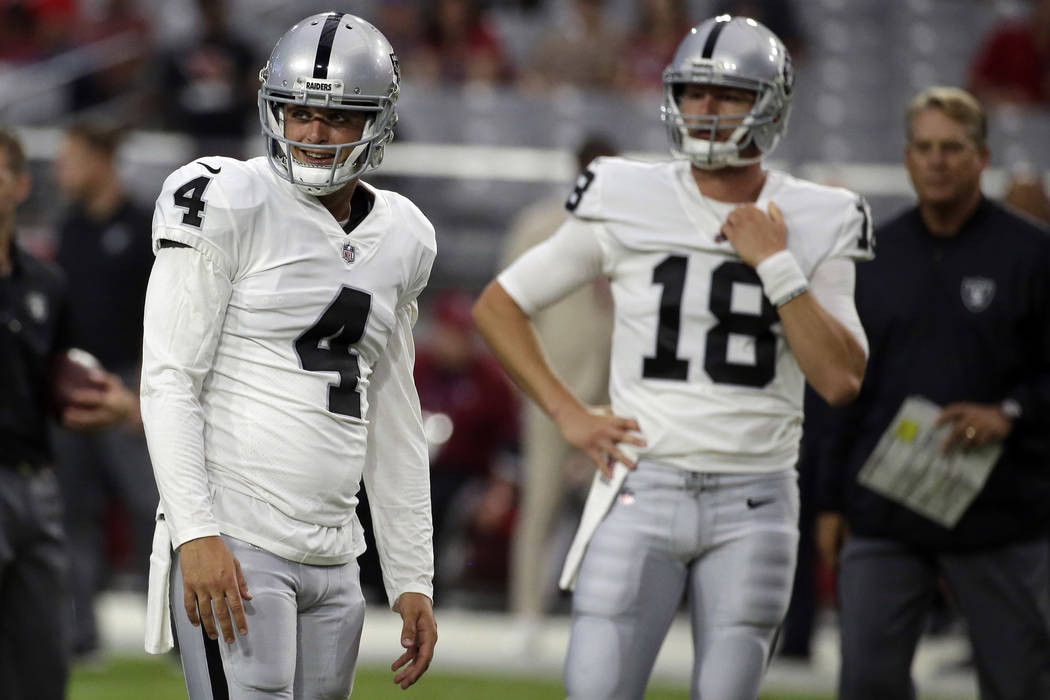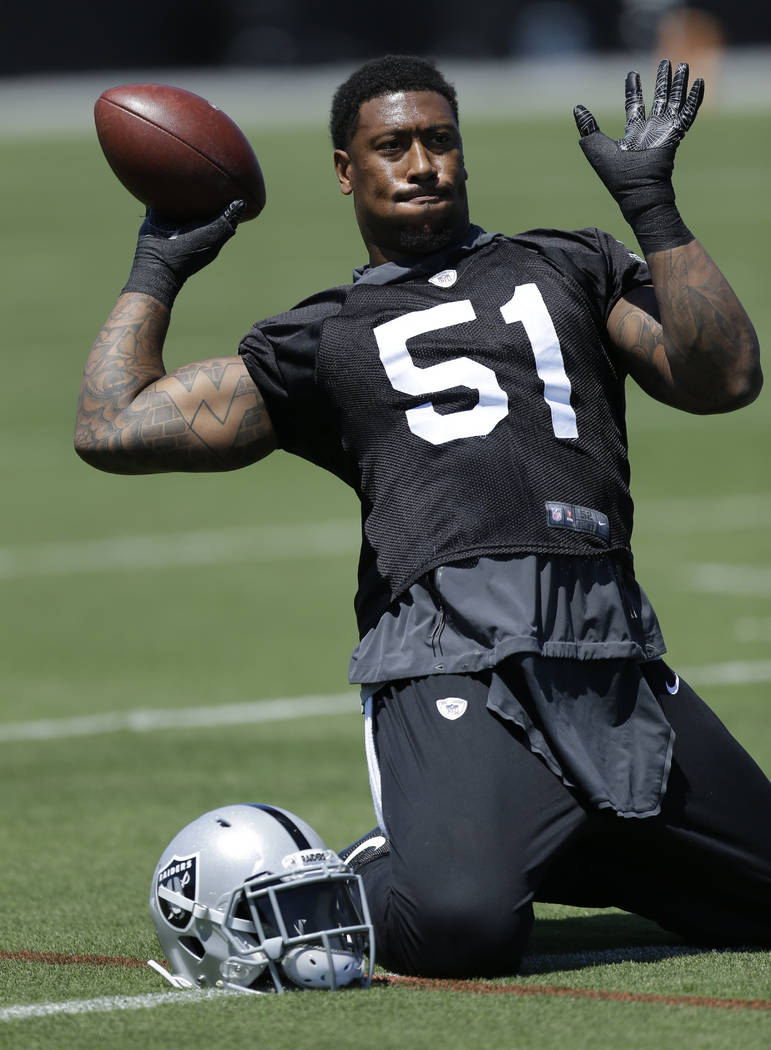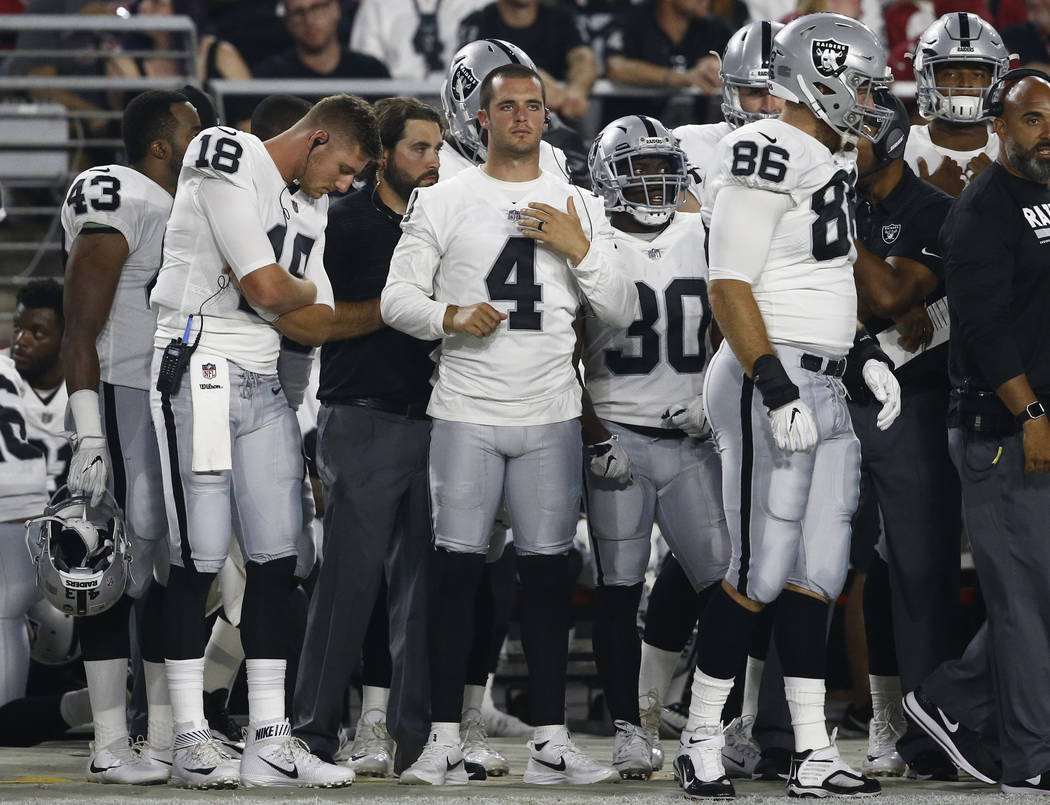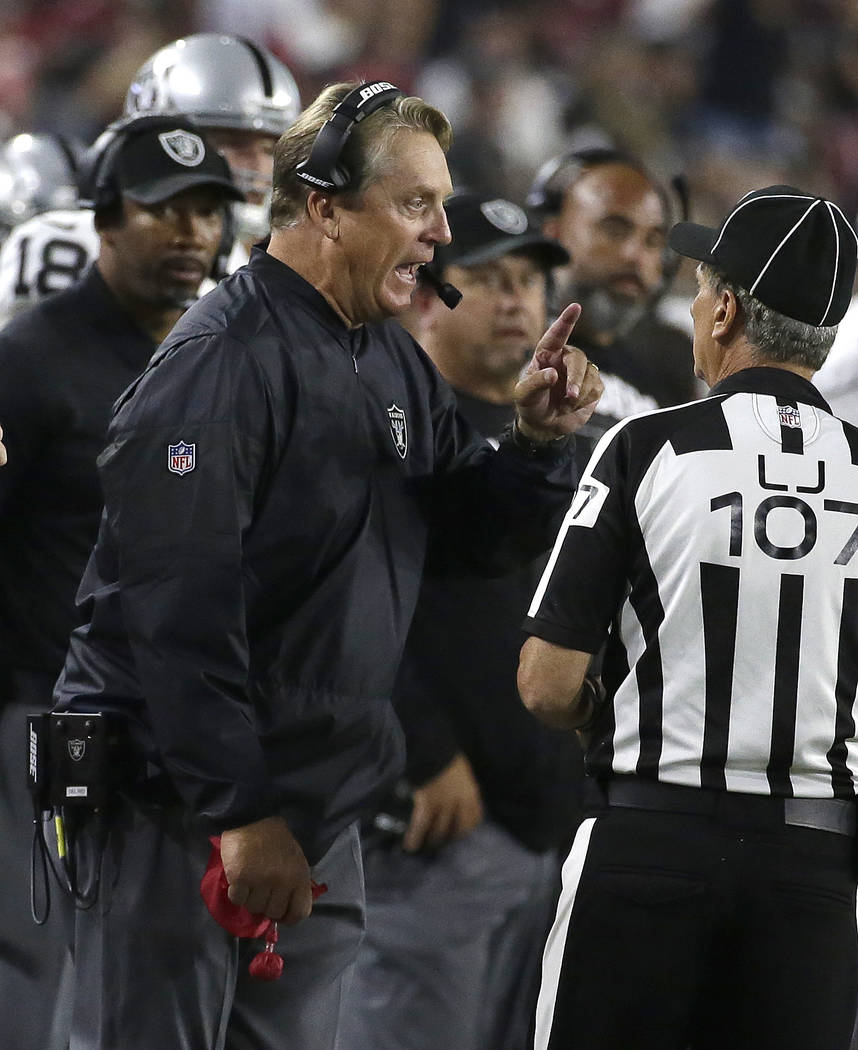 OAKLAND, Calif. — The score still won't mattter. All statistics still will be reset once the regular season begins.
But this Saturday feels a bit different from the previous one.
The Raiders will look like the Raiders when they host the Rams at 7 p.m. at Oakland-Alameda County Coliseum. Derek Carr will be at quarterback. Wide receivers Amari Cooper and Michael Crabtree will be running routes. And defensive end Khalil Mack and outside linebacker Bruce Irvin will be rushing the passer.
The preseason generally is seen as a soft opening to the regular season.
Well, the exhibition opener against the Cardinals was a walk-through to the soft opening, as coach Jack Del Rio rested the core of his offense and Mack and Irvin. On Thursday, Del Rio said he prefers for his starters to play into the second quarter, if not deep into it, during the second exhibition.
That is the expectation.
Here are five things to watch:
Sean Smith
Raiders cornerback Sean Smith posted an $80,000 bond Thursday and was released from a Pasadena jail at 7:15 p.m., according to the Los Angeles County Sheriff's Department.
Smith is free to play Saturday.
But will he?
The Raiders did not respond to a request Thursday for comment after Smith's arrest for felony assault and battery charges stemming from an alleged July 4 incident involving his sister's boyfriend. Likewise, no statement was released on Friday. It is unclear if Smith will attend the game, much less play.
No one should be surprised if he does play.
He, after all, has not been found guilty of a crime. He is not serving an NFL suspension. It largely is up to the Raiders how many snaps a player sees during an exhibition game. Such will be the case with Smith, whose work likely would include reps at linebacker in the dime sub-package.
No. 24
All eyes will be on Marshawn Lynch.
The running back, 31, ended his one-year retirement in April because he wanted to play for his hometown Raiders before their 2020 scheduled relocation to Las Vegas. Presuming he plays Saturday as expected, this is his first chance. He'll look to find a rhythm behind an offensive line that he's seen operate only at a practice-field intensity.
And then, there is the other matter.
Lynch made clear Thursday that he has no interest in discussing anything related to his decision to sit on a sideline cooler during last Saturday's national anthem. Nonetheless, there will be attention on him throughout the stadium during the ceremonies.
It is unclear if he will sit again. Or if any teammates will join him. Or, since Lynch declined to detail his rationale, what is the exact source of his decision.
Given all the focus on him Saturday, it is important to note that regardless of how many yards he runs for or whether he sits or stands, Lynch's Fam 1st Family Foundation will donate school supplies Sunday to local youth at his high school alma mater. Free haircuts and hair stylings also will be provided.
Such acts are why Lynch's welcome at the Coliseum is expected to be special.
Carr collision test
Any team wants to keep its quarterback clean, and that remains the case Saturday.
But a little contact for Carr might not be the worst thing.
Quarterbacks coming off major injury typically don't mind being hit once or twice during their first game back. That feeling of being knocked down, of standing back up and moving onto the next play can be the final page to an athlete's rehabilitation.
Carr is coming off a broken fibula he suffered in December.
He has shown no signs of physical or mental rust. All offseason, he demonstrated composure and athleticism in the pocket. His lack of tenativeness was apparent, too, when occasionally lining up in practice as a cornerback during slower-paced drills and running beside wide receivers in coverage.
Still, practice is one thing. A game is another.
This marks the first time in Carr's career that he will enter a game without Donald Penn (holdout) as his left tackle. Marshall Newhouse is Penn's replacement, with Vadal Alexander at right tackle. Carr must demonstrate the confidence in his new-look protection to stand, deliver and prove his injury is behind him for good.
Vanderdoes
Well, there is no sense watching the Raiders' first- and second-round picks.
They are still spectators themselves.
Cornerback Gareon Conley and safety Obi Melifonwu are not ready to see game action. Conley missed all of training camp with a shin injury. Melifonwu has served as little more than an extra body in practice for the past week, not having been cleared to return fully to football activities because of an undisclosed injury.
But defensive tackle Eddie Vanderdoes, a third-round pick, is worth tracking.
His hand usage and physicality were noticeable in practice and last Saturday's exhibition. Another rookie to watch is running back Elijah Hood. The seventh-round pick saw no snaps against the Cardinals. It's unclear if this game will be any different.
Special teams
No need to go too in-depth here. It's simple.
Anyone competing for a roster spot had better impress on special teams.
When the Raiders are deciding between carrying, say, a sixth cornerback or a sixth wide receiver on their 53-man roster, the special teams ability between those two players often is the tiebreaker. Such is the importance in these exhibition games. Every punt and kickoff matters.
Safety Shalom Luani is in good position to make this club as a rookie seventh-round pick.
Proving his special-teams value each game will bolster that case. He recorded a tackle on the opening kickoff last Saturday.
Contact reporter Michael Gehlken at mgehlken@reviewjournal.com. Follow @GehlkenNFL on Twitter.