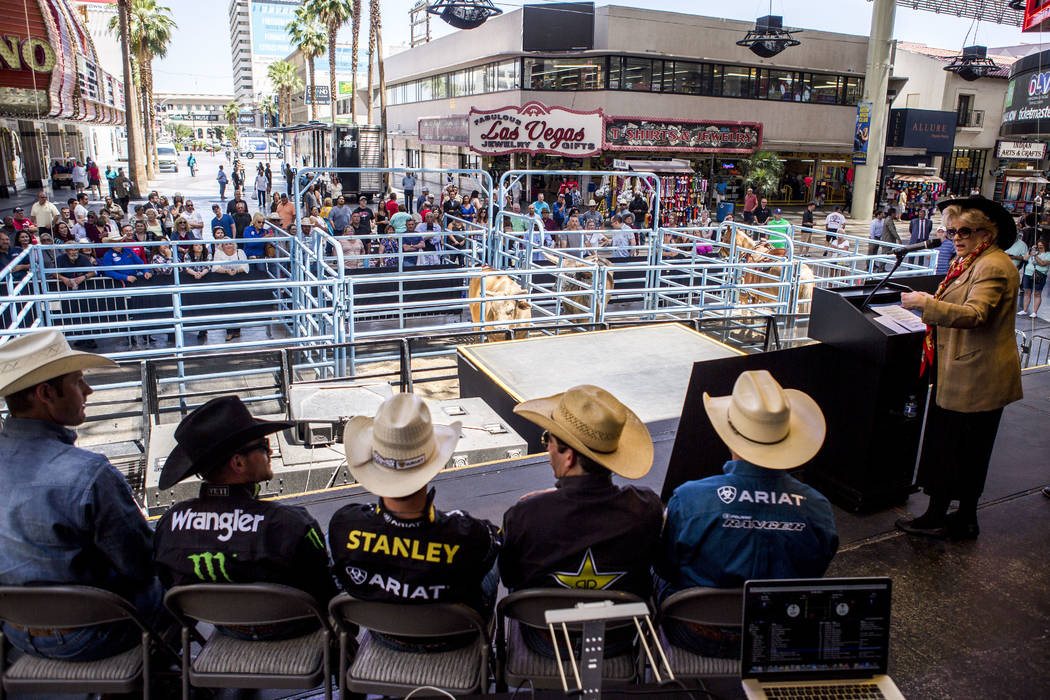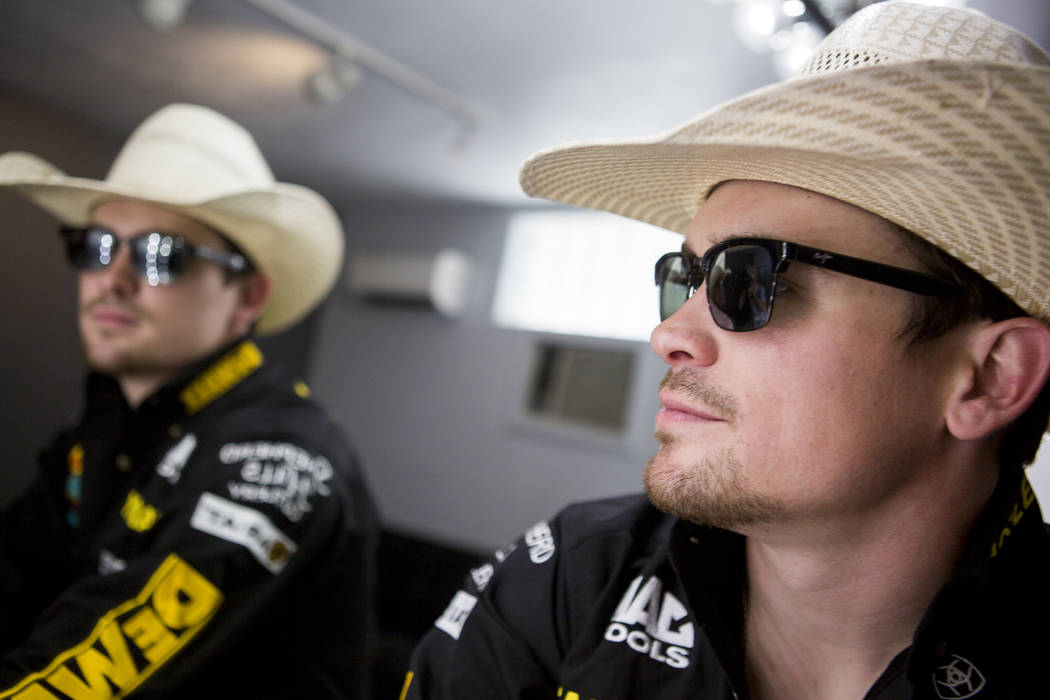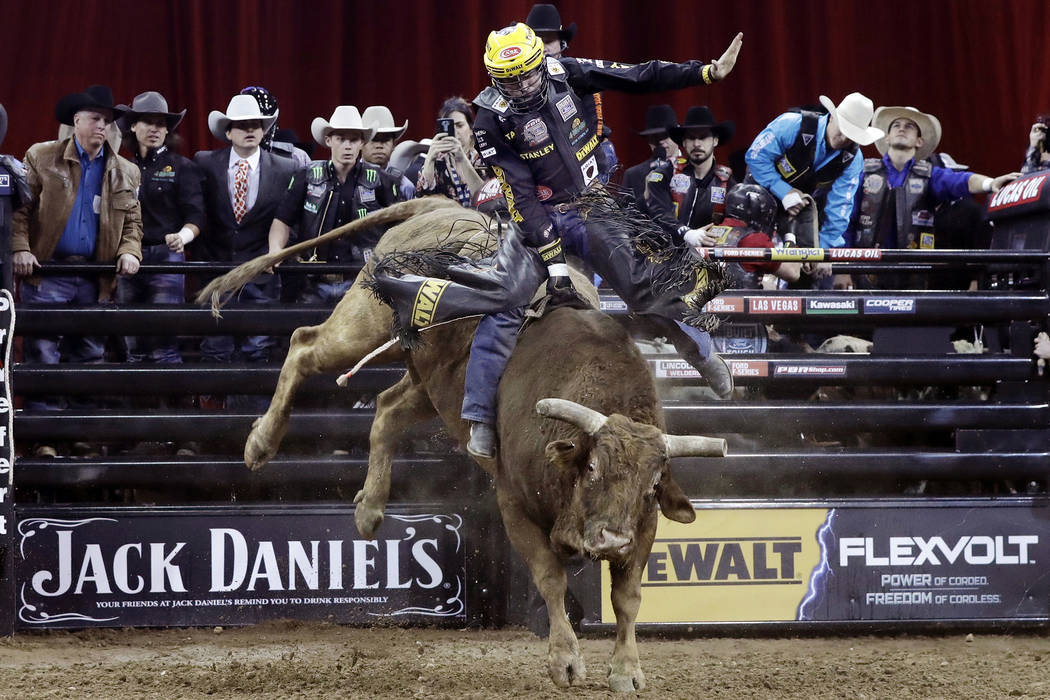 Riding at the Ak-Chin Invitational in Glendale, Arizona, in late March, Matt Triplett lasted about three seconds total on two bulls.
It added up to a rough competition for the Professional Bull Riders athlete, who is tied for seventh in the world rankings. Then came the weekly phone call with his father, Pat, a former rider turned stock contractor.
"He just threw it all at me," said Matt Triplett, noting his father criticized how he was using his feet, his posture and his effort. "He knows it down to the last little detail, so he can really help or he can really be a meanie."
Father-son critiques are nothing new for the Tripletts, whose connection helps push Matt to make the most of his talent and career. Bull riding has brought them together again this weekend in Las Vegas, where Matt will ride in the PBR major Last Cowboy Standing as part of Helldorado Days and Pat will have two bulls in the event.
"When he's screwing up or not doing the things he's supposed to be doing, I'm the first one to tell him, 'Hey, pull your head out … and do things differently,'" Pat Triplett said. "I critique him a lot just because that's what dads do. You try to help your kids get better."
Growing up, Matt Triplett rode horses all the time on the family ranch in Montana, which is how Pat Triplett first noticed his son's exceptional balance. By the time he was 8, Matt Triplett tried to ride his first steer, and even though he lasted only four seconds, he was hooked.
"It was the best thrill of my life," said Matt Triplett, 25. "It still is every time I do it."
His father fostered his ambition by buying him a set of bulls and building a practice pit when he was 13. Six years later, Matt Triplett turned pro.
His career took off right away. He finished third in the PBR world standings in 2014 and fifth in 2015 before injuries derailed his 2016 campaign. First an elbow injury sidelined him for six months, then an injury to his free shoulder cost him another six months.
"I'm sure it drove him nuts," Pat Triplett said. "Sitting on the sidelines, it weighs on your mind and your pocketbook."
Matt Triplett was used to traveling every weekend for an event, but he now found himself confined at home. He passed the time as best he could, watching all of the Showtime series "Shameless" on Netflix, but he couldn't wait to get his career back on track.
When it came time for him to ride again, he went to his version of "spring training," winning two competitions in November in Australia. Soon he was back on the tour and calling his father every week to go over competitions.
"When I do good, I'm plum tickled to call, but when I do bad, it's 'What's he going to critique me on this weekend?'" Matt Triplett said. "It's a harsh love, but he'll flat out tell me what I need to fix and what I need to do to fix it. It helps a lot."
Father and son shared a special moment in late January in Sacramento, California, when Matt Triplett was assigned to ride one of his dad's bulls at a competition. He got bucked off.
"At the end of the day, I cheer for Matt," Pat Triplett said. "But I had to have a little chuckle inside."
Ben Gotz can be reached at bgotz@reviewjournal.com. Follow @BenSGotz on Twitter.
Helldorado Days schedule
Friday: PBR Last Cowboy Standing, 7:45 p.m.
Saturday: PBR Last Cowboy Standing, 8:30 p.m.
Sunday: PRCA Rodeo, 5 p.m.