Segway cameraman who ran over Usain Bolt apologizes
August 28, 2015 - 1:38 pm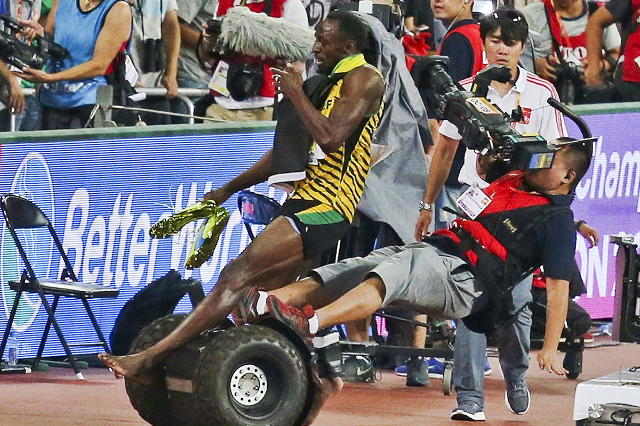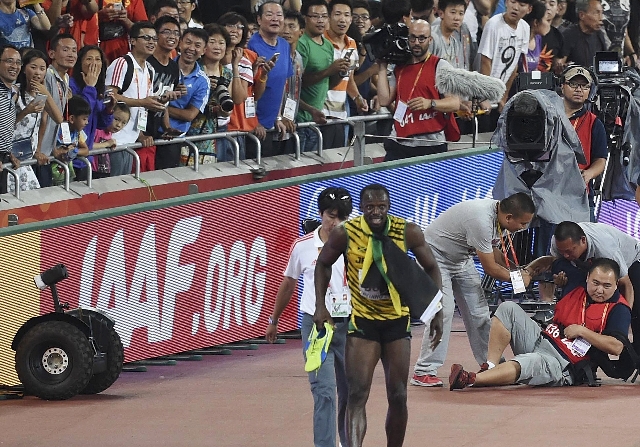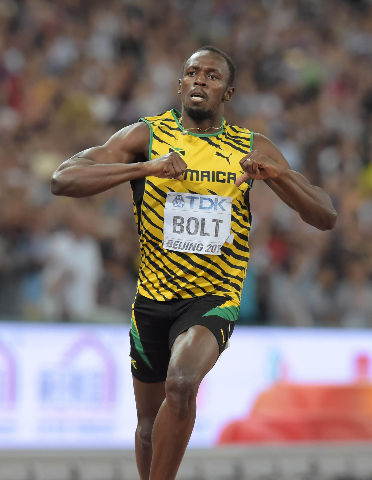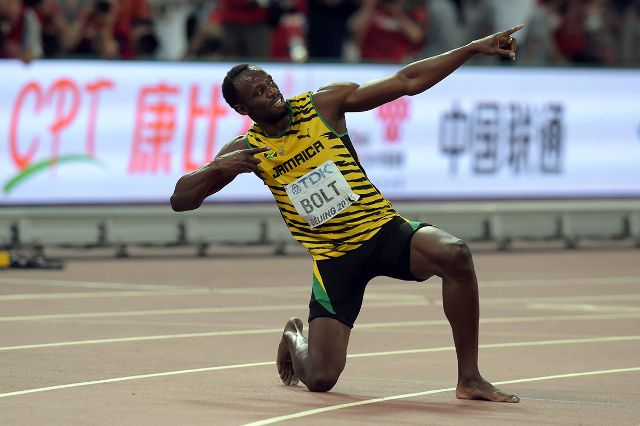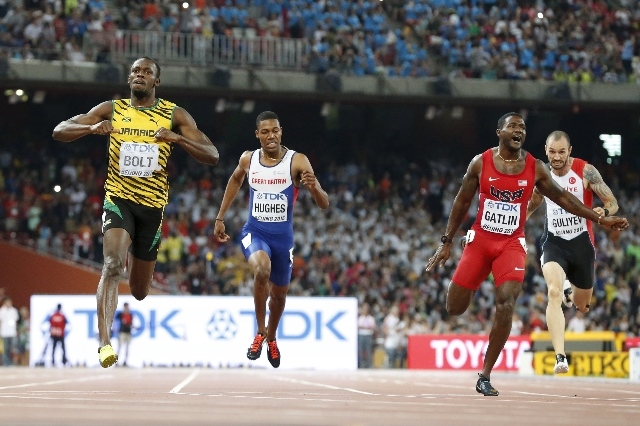 American sprinter Justin Gatlin couldn't run down Usain Bolt at the World Championships, but a cameraman riding on a Segway ran over the world's fastest man as the Jamaican took a victory lap Thursday after winning the 200-meter dash in Beijing.
Bolt was taken out from behind by the cameraman, whose Segway veered abruptly to the right after running over a bolt, of all things, protruding from a trackside camera rail.
Fortunately, Bolt, who was barefoot at the time of the accident, emerged unscathed. The cameraman, Song Tao, personally apologized to Bolt after the incident and the two shook hands before the medal ceremony, with Tao giving the sprinter a gift.
"The important thing is that he is OK. I'm fine and ready to get back to work," Song told the Guardian through an interpreter.
Bolt, who pulled away from Gatlin down the stretch in the 200 after edging him by .01 seconds in Sunday's 100-meter final, joked that the American was behind the accident, a la Tonya Harding.
"He tried to kill me! I don't know what was going on," Bolt said. "It was like: 'You are winning too much. Take him out!"
Check out Bolt's electrifying win and subsequent takedown below.