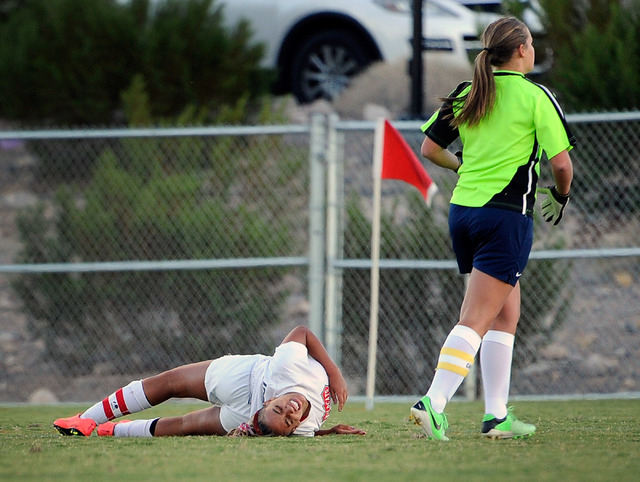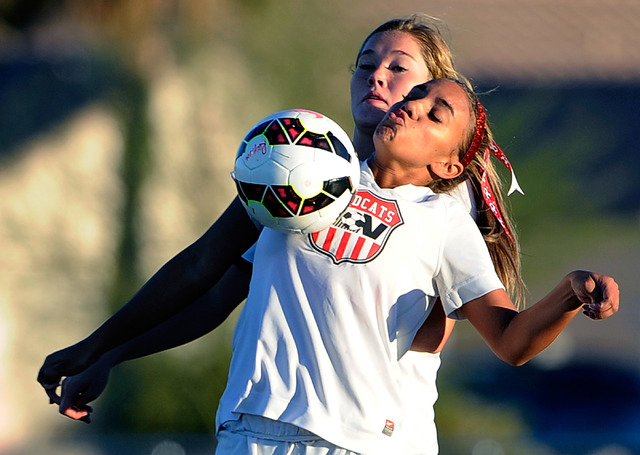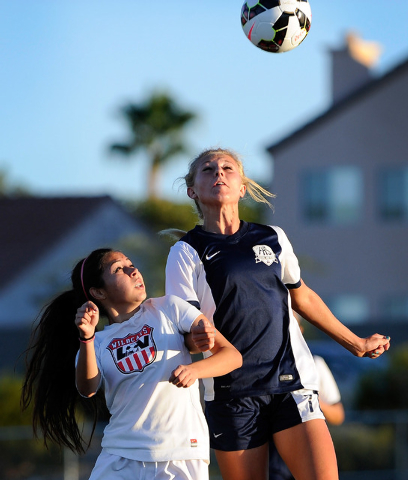 Holding onto a one-goal lead while playing short-handed for 57 minutes is a difficult task.
On Tuesday, Foothill's girls soccer team actually expanded that lead, defeating Las Vegas 3-0 in the Sunrise Region quarterfinals at Heritage Park.
"I believe the girls had a lot of intensity, they had a lot of heart," Foothill coach Cynthia Guzman said. "And the passion that they have for this game really came up as winners. Playing a man down at 1-0, it was still anybody's game. We didn't have the win."
Foothill (11-4-3) plays Coronado (13-7) in the semifinals at 4 p.m. Thursday at Heritage Park.
The Falcons led 1-0 when goalkeeper Marisa Milne received a red card after taking down Las Vegas' Ashlee Jordan on a breakaway. That left Foothill playing a player down for the final 57 minutes and forced Guzman to put the team's top scorer, Katherine Ballou, in goal for the final 17 minutes of the first half.
Ballou responded by stopping Jordan's free kick from just beyond the penalty box after the red card, and she had another save to help the Falcons take the 1-0 lead into halftime.
Guzman put Ballou back at midfield in the second half, and the move paid off. The Falcons took control of the ball early in the half, firing six shots in the first 11 minutes of the half before Las Vegas (9-9-1) had taken a shot.
"I wasn't too concerned putting her in goal, because I knew we had enough players that play to feet and move the ball well on the outside," Guzman said. "But definitely once I put her back on the field in the second half, things changed for us. And we just kept the momentum, we kept the fight, we kept the desire."
Ballou gave Foothill a 2-0 advantage when she took a pass from Jillian Vigil and hit a right-footed shot inside the far post with about 13 minutes remaining.
Vigil tucked a free kick just under the crossbar from outside the penalty box four minutes later to push the lead to 3-0.
"Katie Ballou's a very key player in distributing the ball and shots on goal," Guzman said. "She's got a vision for the field. Her and Jillian work magic in the middle."
Reserve goalkeeper Natalie Williams came on in the second half and made two saves to preserve the shutout.
Contact prep sports editor Damon Seiters at dseiters@reviewjournal.com or 702-380-4587. Follow him on Twitter: @DamonSeiters.