Las Vegan Kevin Na pursues dream spot on Ryder Cup team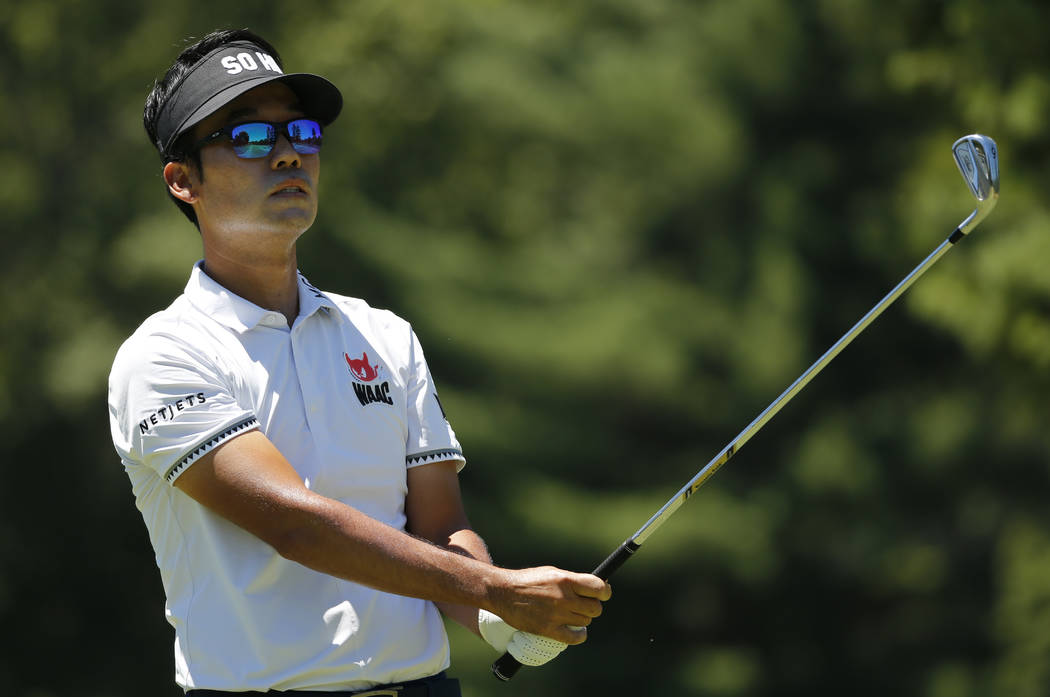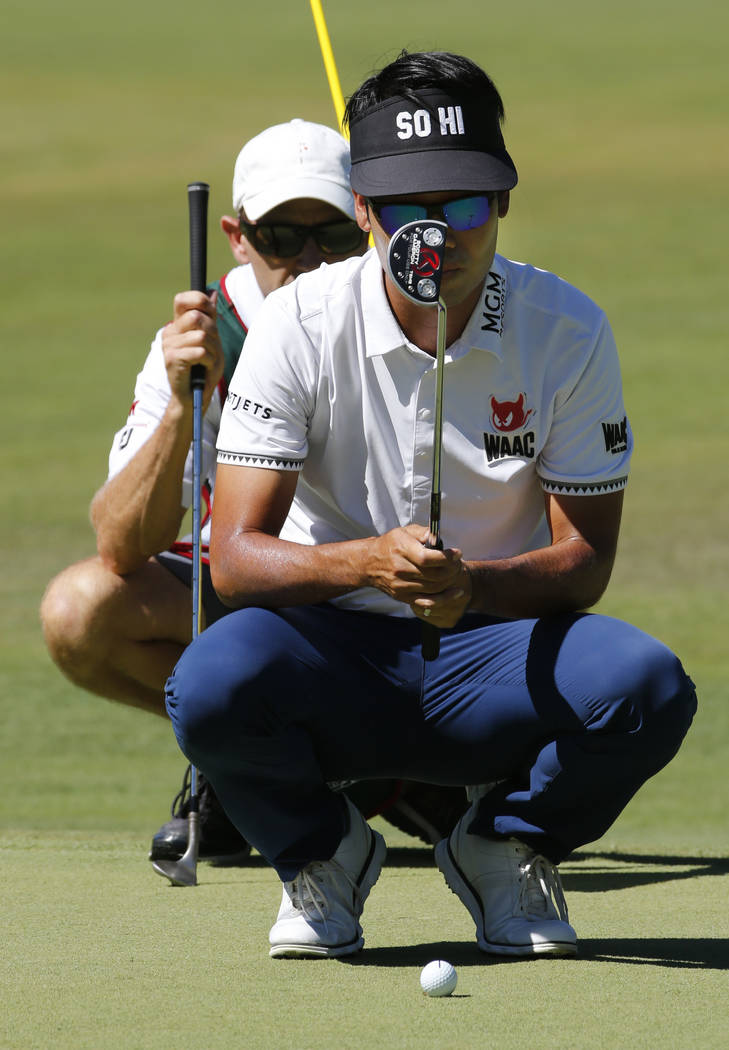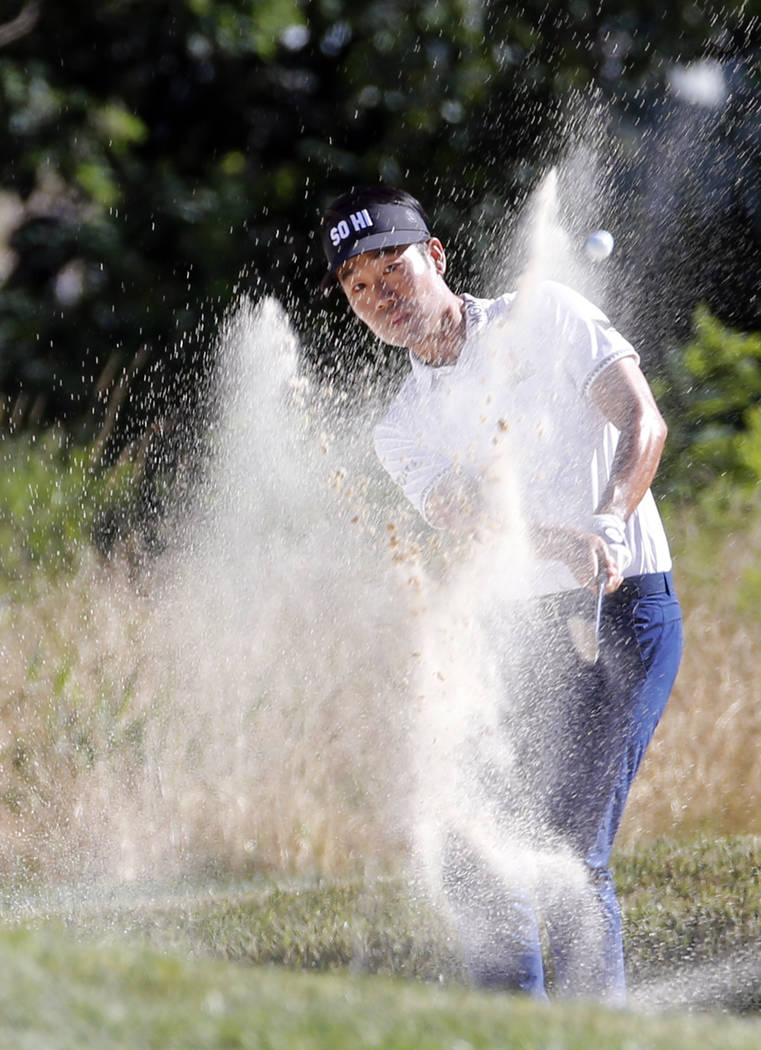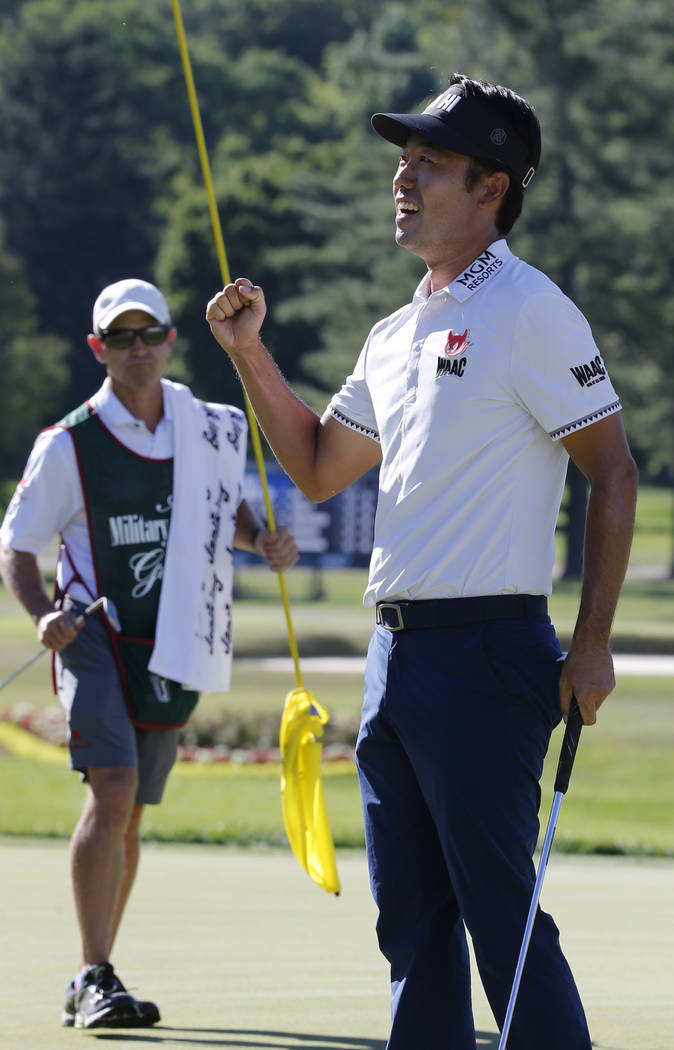 When asked what he would include in a story about himself, PGA Tour player Kevin Na, a Las Vegas resident and Southern Highlands member, didn't hesitate.
"Ryder Cup," Na said before pausing for effect. "I really would like to make that team, and I am going to work hard the rest of the season and try and play well in the remaining majors to make it. I am right on the bubble. My dream is to secure a spot."
Na, 34, is in the field for The Open Championship this week at Carnoustie in Scotland, the season's third major.
Na moved from 36th to 13th in the team USA Ryder Cup standings after his win at A Military Tribute at The Greenbrier on July 8, his first victory since the 2011 Shriners Hospitals for Children Open in Las Vegas. The top eight automatically qualify, then captain Davis Love III makes four captains picks before the event Sept. 28 to 30 at Le Golf National in Paris.
At the Greenbrier, Na shot a final-round 65 to finish at 19-under 261 and five shots ahead of runner-up Kelly Kraft. With only the par 3 18th to play, Na's thoughts wandered.
"It was nice because I was able to enjoy walking up 18 and I was so in the moment," said Na, who has lived in Las Vegas for about a decade but was born in Seoul, South Korea. "I waved to the crowd and said a few words to my family on camera. There were a lot of things going through my mind in a short period of time. I almost got emotional before I even got to the green, but I held it together and finished up. Afterward, the flood gates (of tears) just opened up.
"I've waited a long time. The last seven years there were a lot of close calls, a lot of second-place finishes and a lot of disappointment. I knew it was going to happen, but the question was when? When I saw that trophy on the weekend on the first tee, I pictured where I could put it in my house and I had a perfect place for it."
That spot is immediately outside his master bedroom, and seeing it daily should ease the disappointment from the past seven years. He's finished runner-up six times since the Shriners and is among an elite group that has tallied at least 55 top-10 finishes in the past decade. Others include Dustin Johnson, Rory McIlroy, Phil Mickelson and Jordan Spieth, a fabulous foursome that has combined for more than 80 PGA Tour wins.
A horrible case of the yips made Na's near misses even more painful. For about a year, he would waggle the club countless times, unable to begin a swing upon command during competition, leading to slow play and criticism from fellow pros, fans and commentators.
"I won't share everything that I have gone through, but I've gone through a lot: the struggles, the letdowns, the battles with the yips," Na said. "The yips really stuck with me. It wasn't until two or three years ago that I was fully over it."
Na hopes new knowledge, experience and confidence allow victory No. 3 to come sooner than No. 2.
"I've learned a lot since the Shriners," he said. "I've improved as a player and on my swing. I've learned how to control my emotions and how to hit different shots. That's why I think under pressure on Sunday (at Greenbrier) I was able to put my foot on the gas and win by five and not one or two."
Weekly deal
Local summer rates at Chimera start at $25 twilight and $49 prime time.
The golf notebook appears Wednesdays. Freelance writer Brian Hurlburt is a two-time author who has covered golf in Las Vegas for more than two decades. He can be reached at bhurlburt5@gmail.com or @LVGolfInsider.
Local schedule
Wednesday: NSWGA State Stroke Play, DragonRidge
Wednesday, Thursday: World Stars of Junior Golf, Paiute, Angel Park
Wednesday, Thursday: SNJGA Championship, Revere
Saturday: Golf Channel Tour, Royal Links
Saturday, Sunday: SNGA Reflection Bay, Lake Las Vegas
Monday: SNGA Social Series, SouthShore
July 24, 25: Recruit Look Junior Championship, Royal Links
Aug. 1: U.S. Senior Amateur qualifier, Legacy
Aug. 3: Golf Channel Best of the Bear, Bear's Best
Aug. 6: SNGA Social Series, Las Vegas Country Club
Aug. 6, 7: SNJGA Tour, TPC Summerlin
Aug. 17: SNGA Tour, Arroyo
Aug. 18, 19: Golf Channel Tour Championship, Bali Hai
Aug. 20: Men's and women's USGA Mid-Am qualifier, Red Rock
Aug. 24, 25: Westgate Superbook Classic, Las Vegas Country Club
Pro schedule
Royal & Ancient Golf Club
What: British Open.
When: Wednesday-Friday, 10:30 p.m. (Golf Channel). Saturday, 1:30-4 a.m. (Golf Channel), 4 a.m.-noon. (KSNV-3). Sunday, 1:30-4 a.m. (Golf Channel), 4-11:30 a.m. (KSNV-3).
Where: Carnoustie Golf Links, Carnoustie, Scotland.
Defending champion: Jordan Spieth.
PGA Tour
What: Barbasol Championship.
When: Thursday, Friday, 2-5 p.m. (Golf Channel). Saturday, Sunday, 1-4 p.m. (Golf Channel).
Where: Keene Trace Golf Club, Nicholasville, Ky.
Defending champion: Grayson Murray.