Las Vegas' Aaron Wise named PGA Tour rookie of the year
October 30, 2018 - 1:27 pm
Updated October 30, 2018 - 1:33 pm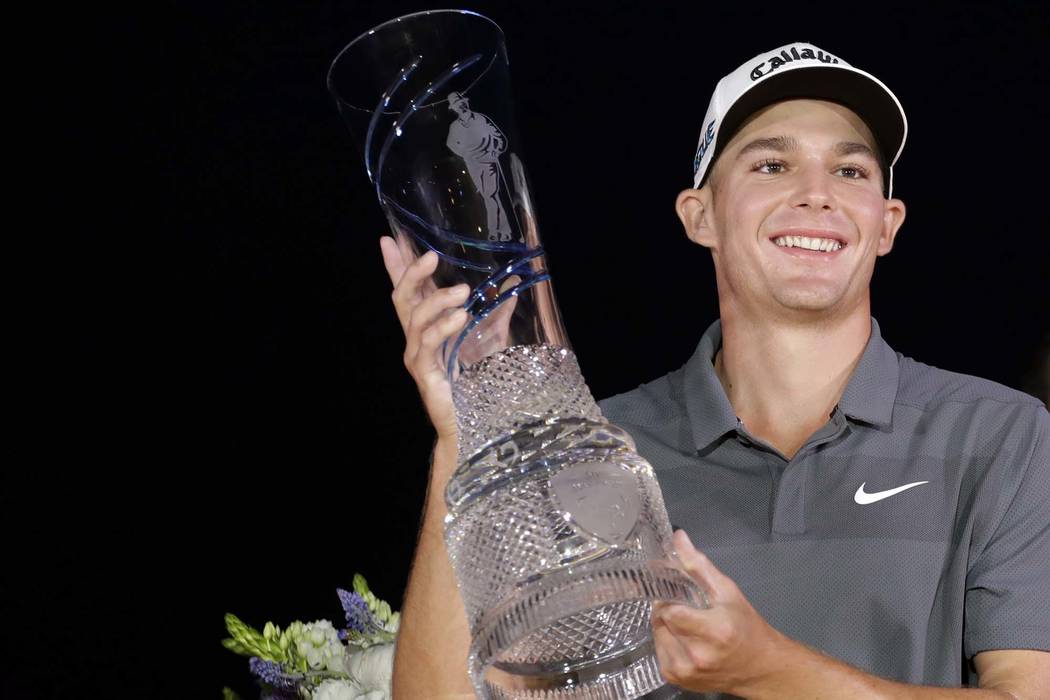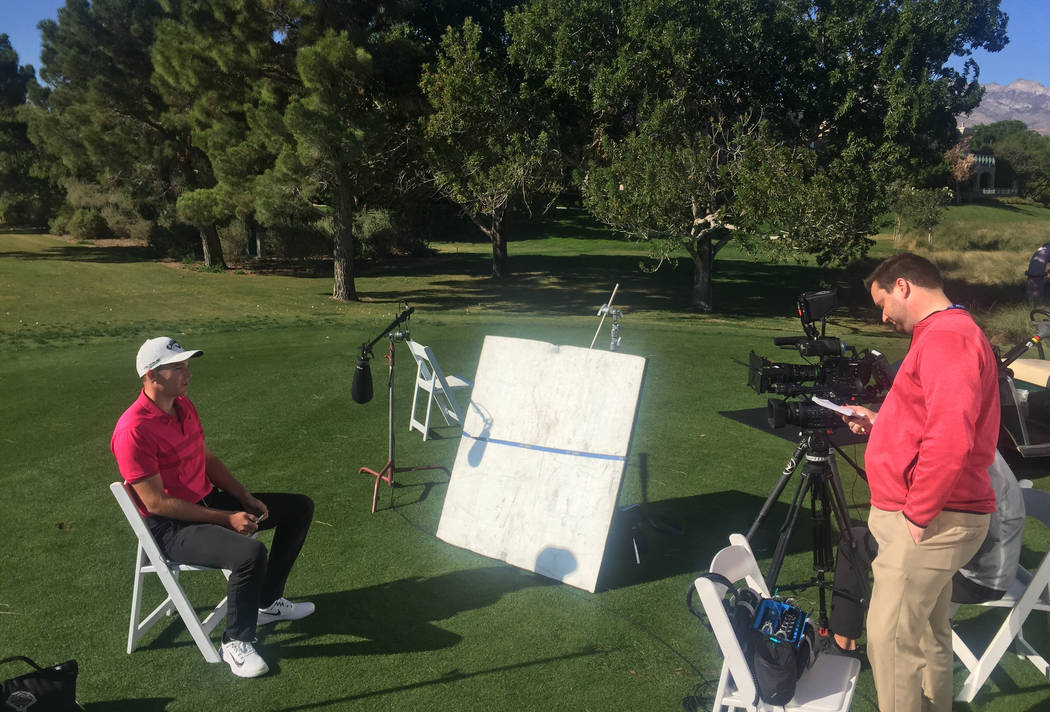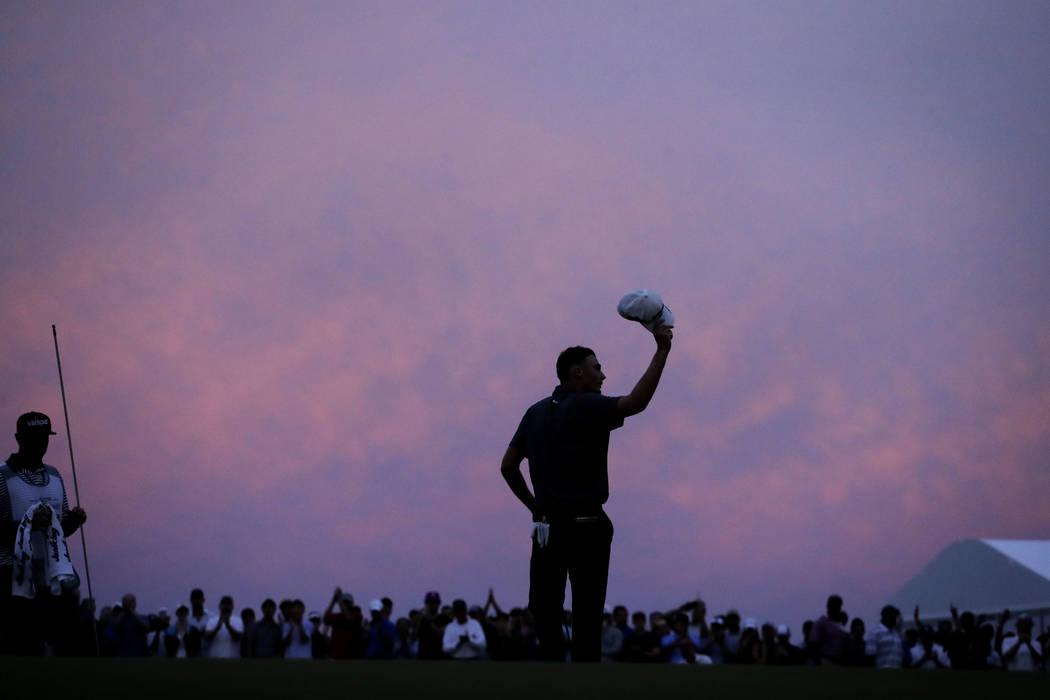 Aaron Wise moved to Las Vegas shortly after winning the 2016 NCAA individual golf title while at the University of Oregon.
On Tuesday, Wise, 22, officially earned another prestigious honor, this time earning the PGA Tour rookie of the year award as voted by his playing peers.
Wise was one of eight rookies to qualify for the FedEx Cup Playoffs, but the only one to advance to the 30-player TOUR Championship at Eastlake Golf Club in Atlanta. He finished tied for 15th there and 24th overall in the playoffs.
"It's awesome to get this award and the coolest part about it for me is that my peers voted on it," Wise said from the Shriners Open media center. "To know they followed my career, know what I did and I had their respect to get this award is (very gratifying).
"Making the TOUR Championship was one of my main goals, but I look back and laugh because when I set the goal I didn't know how hard it would be to get there and I didn't realize what an honor it was to be there."
Wise, who works with TPC Summerlin swing coach Jeff Smith, is one of several former Oregon players to move to Las Vegas and considers himself a bit of a trendsetter, albeit fellow former Oregon Ducks golfer and Las Vegas writer Jack Sheehan, who moved to Las Vegas about five decades ago, may disagree.
"They all followed me; I joke about that," Wise said with a chuckle. "When I was going into college as a senior in high school I hadn't really worked with anyone specifically. I talked to (Oregon coach Casey Martin) about who I should work with and he referred me to Jeff Smith. I knew I had to get better to compete in college.
"It was a pretty simple decision to move here. To be able to work with him, get better at golf and the weather is pretty good year so I can play year-round. I feel like a lot of the Oregon guys who know me and work with Jeff have seen the same thing; that it really is a great place to live and to develop your game. There's a bunch of really good young golfers out here now and we can all go out and compete and have some fun when we are home."
Other Ducks who have made the move include Wyndham Clark, now exempt on the PGA Tour and playing this week, and Norman Xiong, who left Oregon after his sophomore year and was compared to Tiger Woods by Martin. Xiong is not in the field this week and playing in the second stage of Web.com Tour Q- School.
Shriners Open stars on, off course
— Fox Sports personality Holly Sonders hosted the Clash of the Clubs at TPC Summerlin Sunday and Monday as part of Shriners Open festivities.
— Vegas Golden Knights president Kerry Bubolz was the keynote speaker of Tuesday's Shriners Open Kick Off Your Heels Women's Day at the Hill at TPC Summerlin.
The golf notebook appears Wednesdays. Freelance writer Brian Hurlburt is a two-time author who has covered golf in Las Vegas for more than two decades. He can be reached at bhurlburt5@gmail.com or @LVGolfInsider.