Las Vegas' Aaron Wise realizes dream with win on PGA Tour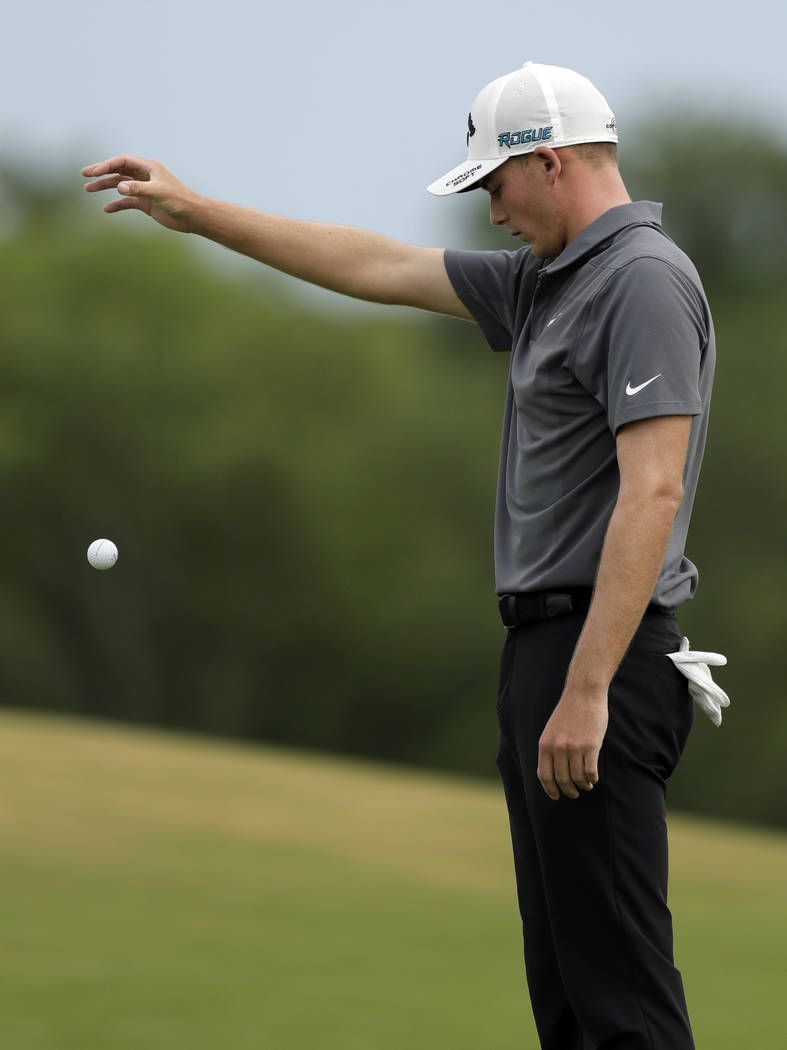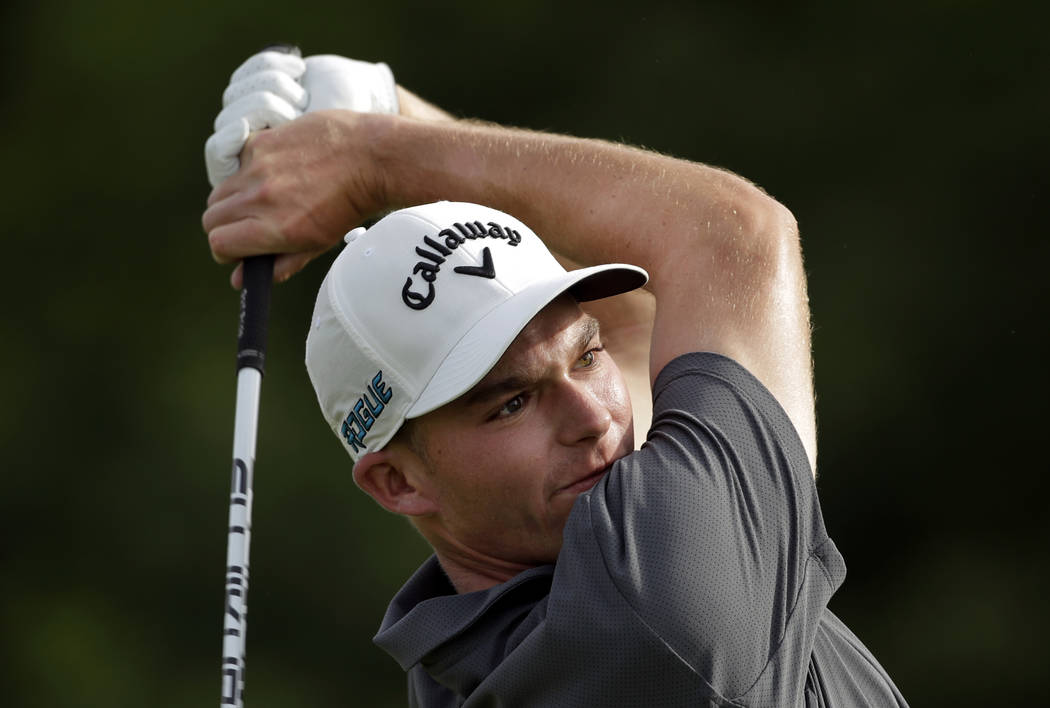 Shortly after winning the 2016 NCAA individual golf title, Oregon's Aaron Wise moved to Las Vegas to be closer to his instructor, Jeff Smith, who teaches out of TPC Summerlin.
Then, in 2017, Wise purchased a home in Arizona before quickly realizing that Las Vegas was the better fit and returned to the valley.
On Sunday, Wise won the ATT Byron Nelson in Dallas. It was his first PGA Tour victory, and the 21-year-old now is in the conversation about the best young players on the tour.
A week earlier, Wise finished tied for second at the Wells Fargo Championship, and in 2017, he won the Web.com Tour's Capital Classic, which solidified his PGA Tour status.
"It's awesome, I get to plan my schedule, this is huge for me," Wise said. "The majors, getting up there in the FedEx Cup, definitely in the playoffs now. It's huge, it's a dream come true to win this one."
Wise is ranked 66th in the world and the fastest-rising golfer this side of Tiger Woods. As of the 2016 U.S. Open, Wise was ranked 1,812th.
Smith, who traveled to North Carolina to work with Wise during the Wells Fargo tournament, said he thinks this is just the beginning.
"He is so young, and it's startling to see somebody be this good, this early," Smith said. "He is about halfway through his rookie season and playing with a confidence like he belongs, and that allows him to win tournaments, qualify for majors and climb the world rankings. If you watch him play, he doesn't look like a 21-year-old. His maturity level is off the charts.
"We have done a lot of work on his swing over the last couple years. It's been a constant evolution of his swing mechanics to provide a little more consistency. We also refined his short game."
Mesquite Amateur
More than 600 golfers from 38 states and a contingent of 12 foreign players are scheduled to play in the 54-hole Mesquite Amateur, which begins Monday. Among the courses being played are Conestoga, Falcon Ridge, CasaBlanca, Coyote Springs and the Palmer Club at Oasis.
In the field is 90-year-old Howard Levine, a 19.3 handicap from Gulf Port, Mississippi, along with 130 females, including overall defending champion Gigi Higgins of Cape Coral, Florida.
Weekly deal
Starting Friday, locals can play Las Vegas National starting at $19 (twilight) to $33 through the summer.
Star on, off course
Current Oklahoma and former UNLV basketball coach Lon Kruger hosted the 11th annual Coaches vs. Cancer at the MGM Grand, Topgolf, Southern Highlands and Shadow Creek this week. The event has raised more than $4.5 million in the fight against cancer.
Among the coaches playing were Oregon's Dana Altman, North Carolina's Roy Williams, South Carolina's Frank Martin, Arizona's Sean Miller, Illinois' Brad Underwood and UNLV's Marvin Menzies.
The golf notebook appears Wednesdays. Freelance writer Brian Hurlburt is a two-time author who has covered golf in Las Vegas for more than two decades. He can be reached at bhurlburt5@gmail.com or @LVGolfInsider.
Local schedule
Friday: AJGA Junior-Am Fundraiser, Reflection Bay
Saturday-Monday: AJGA Las Vegas Championship, Reflection Bay
Monday: 15th annual Foundation Assisting Seniors charity, Revere
Monday-May 31: Mesquite Amateur, CasaBlanca
June 5, 6: Big I Junior qualifier, Boulder Creek
June 10: SNGA Tour, Father/Son, Las Vegas National
June 11: United Way Benefit, Spanish Trail
Pro schedule
PGA Tour
What: Fort Worth Invitational.
When: Thursday, Friday, 1-4 p.m. (Golf Channel). Saturday, Sunday, 10-11:45 a.m. (Golf Channel), noon-3 p.m. (KLAS-8).
Where: Colonial Country Club, Fort Worth, Texas.
Defending champion: Kevin Kisner.
PGA Tour Champions
What: Senior PGA Championship.
When: Thursday, Friday, 10 a.m.-1 p.m. (Golf Channel). Saturday, 10 a.m.-1 p.m. (KSNV-3). Sunday, noon-3 p.m. (KSNV-3).
Where: The Golf Club at Harbor Shores, Benton Harbor, Mich.
Defending champion: Bernhard Langer.
LPGA Tour
What: LPGA Volvik Championship.
When: Thursday, Friday, 4-6 p.m. (Golf Channel, taped). Saturday, Sunday, noon-3 p.m. (Golf Channel).
Where: Travis Pointe Country Club, Ann Arbor, Mich.
Defending champion: Shanshan Feng.