Golden Knights owner Bill Foley finds inner peace as winemaker
September 7, 2017 - 9:00 am
Updated September 8, 2017 - 9:00 am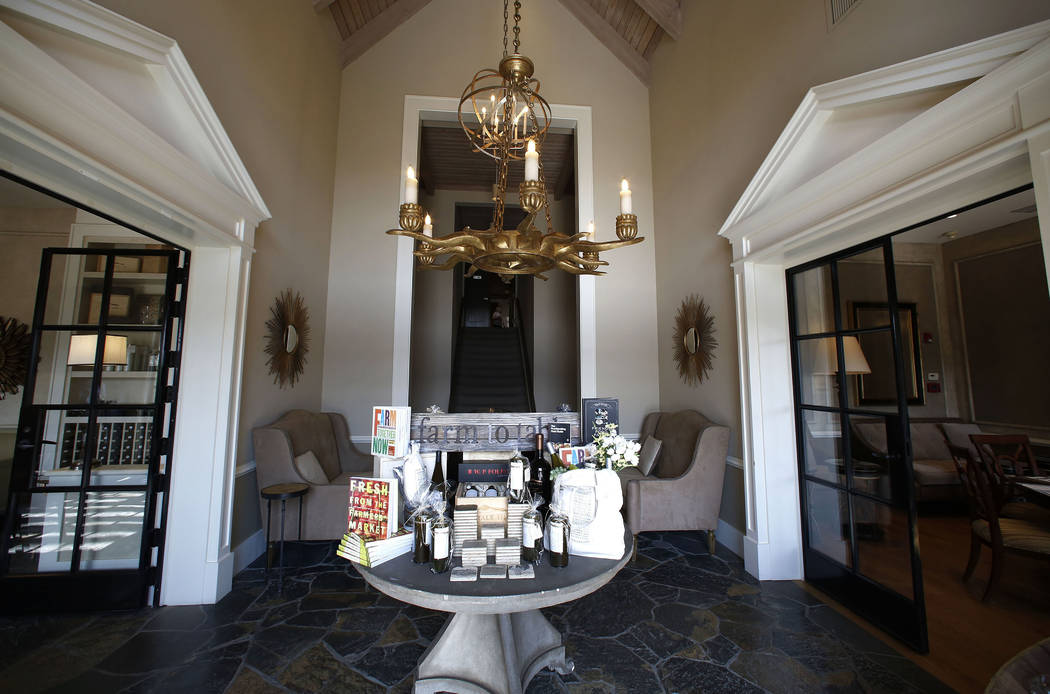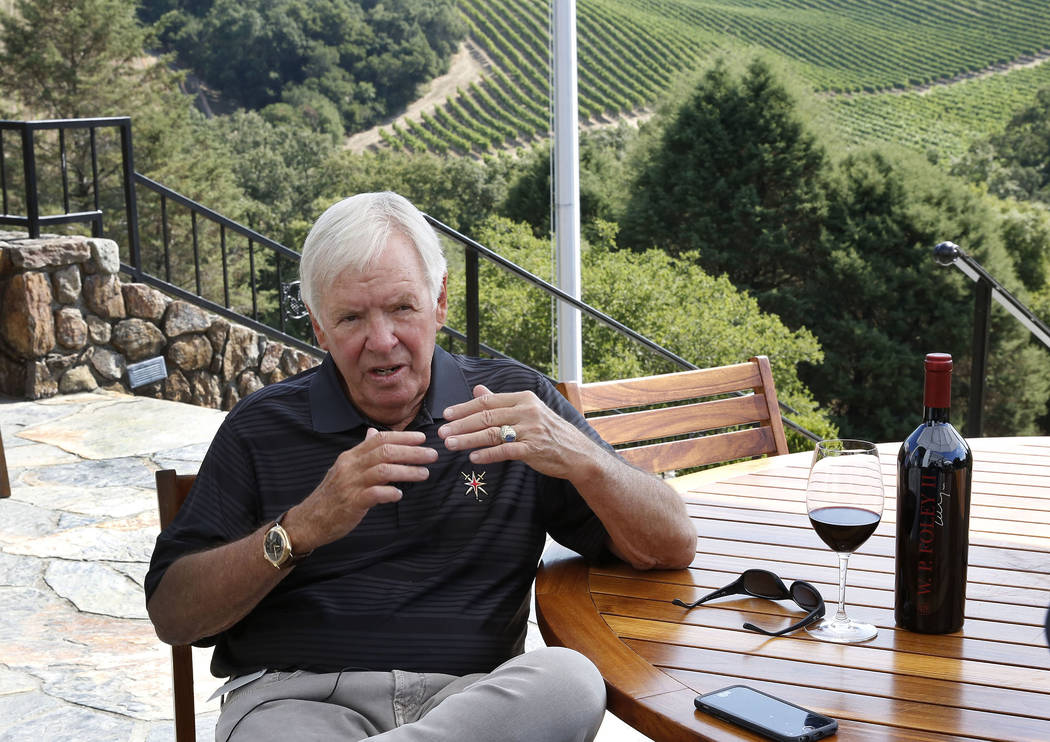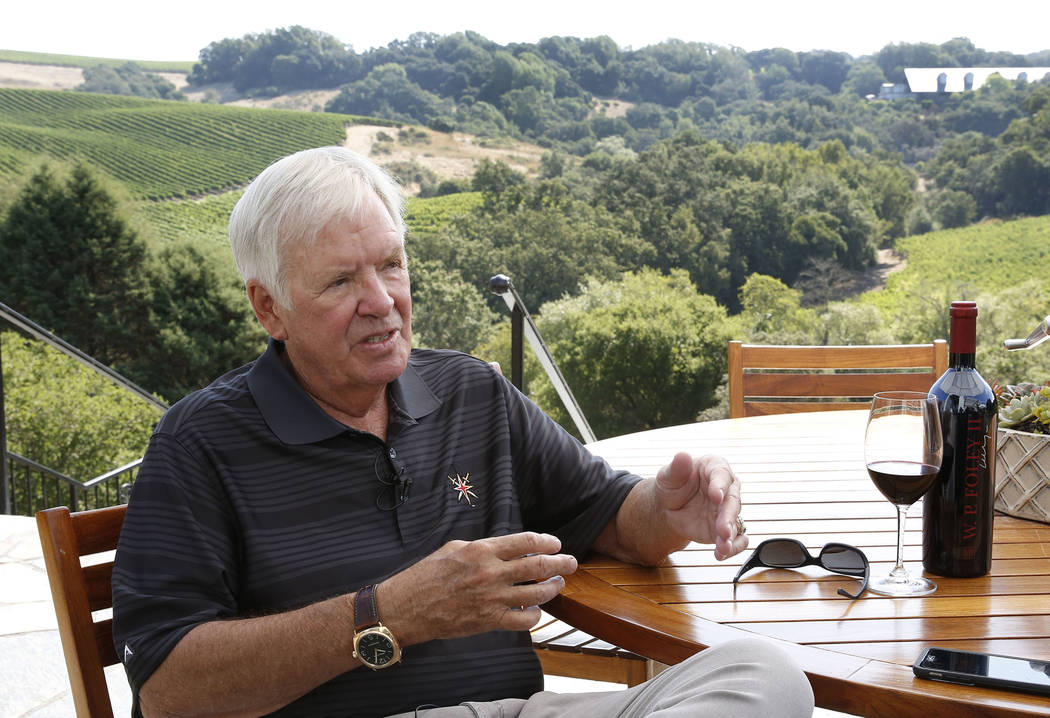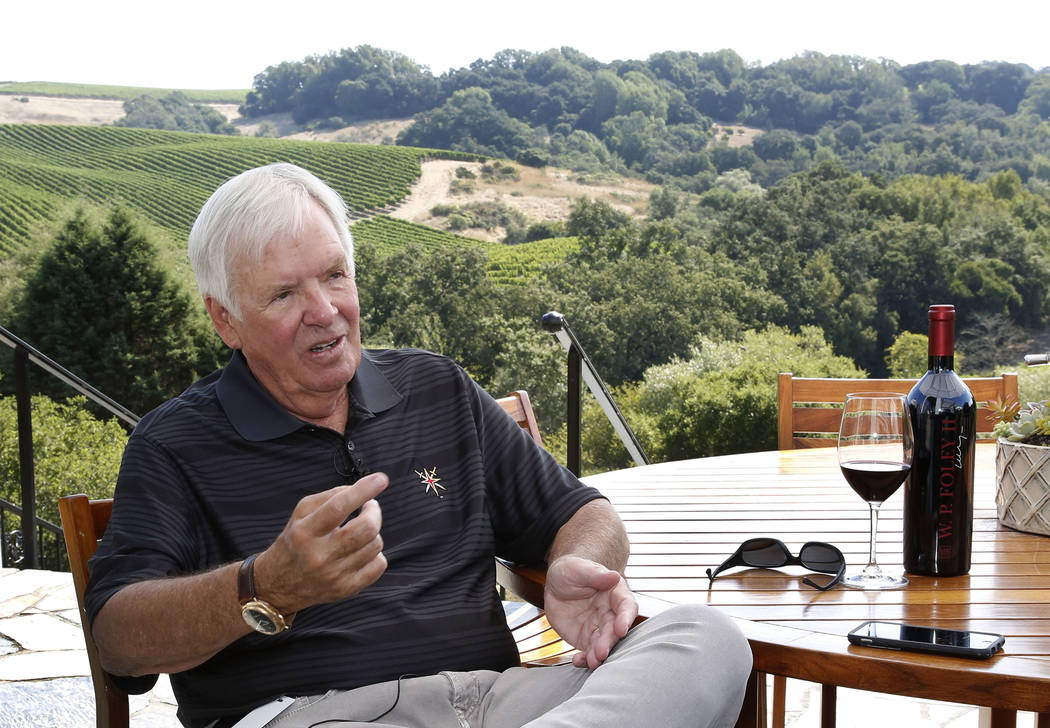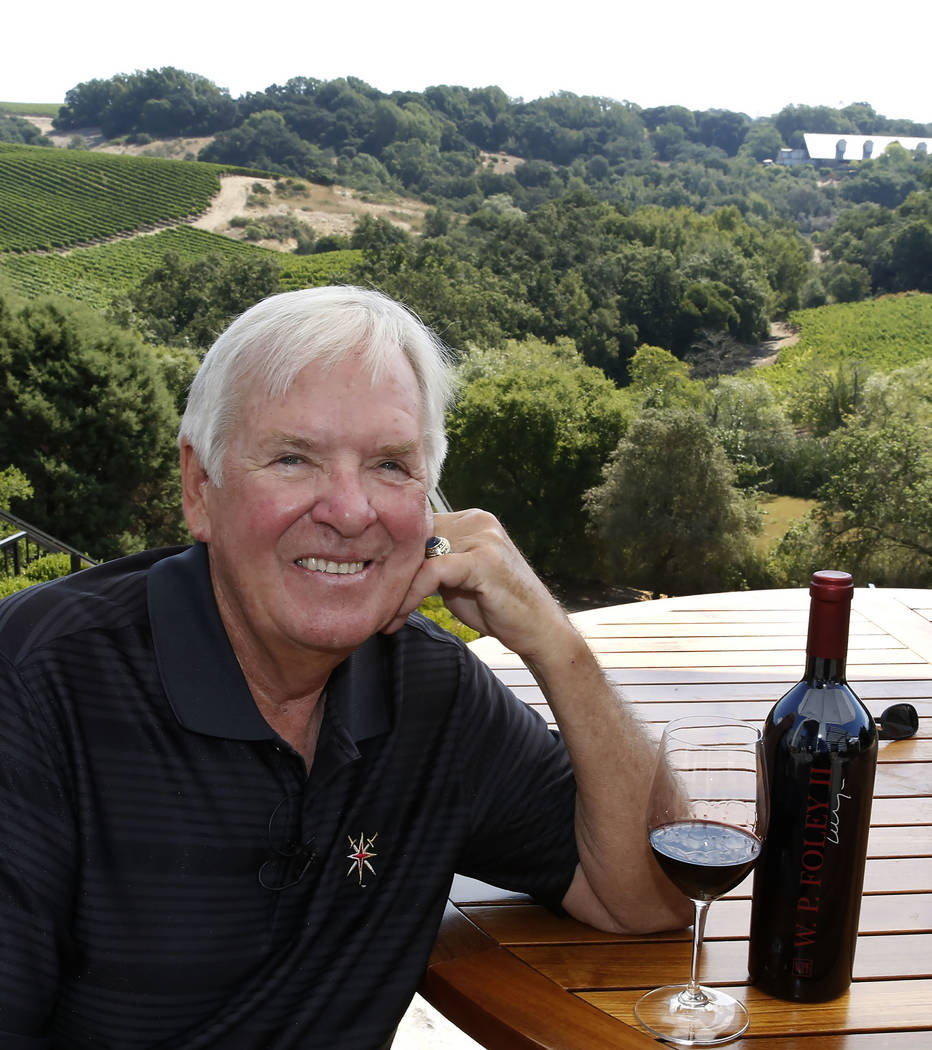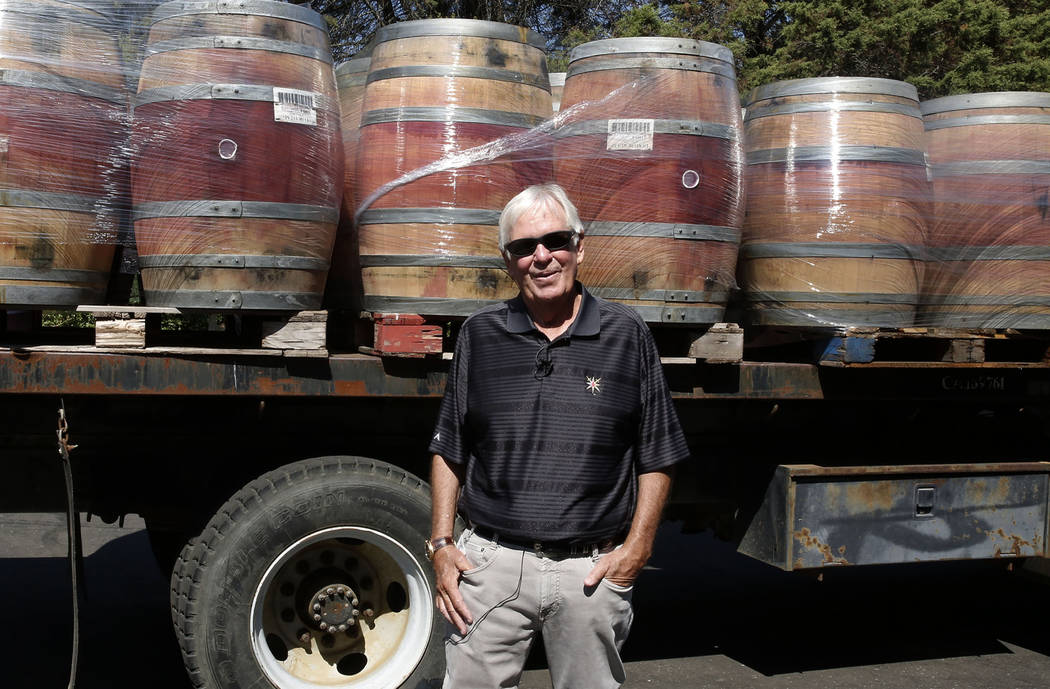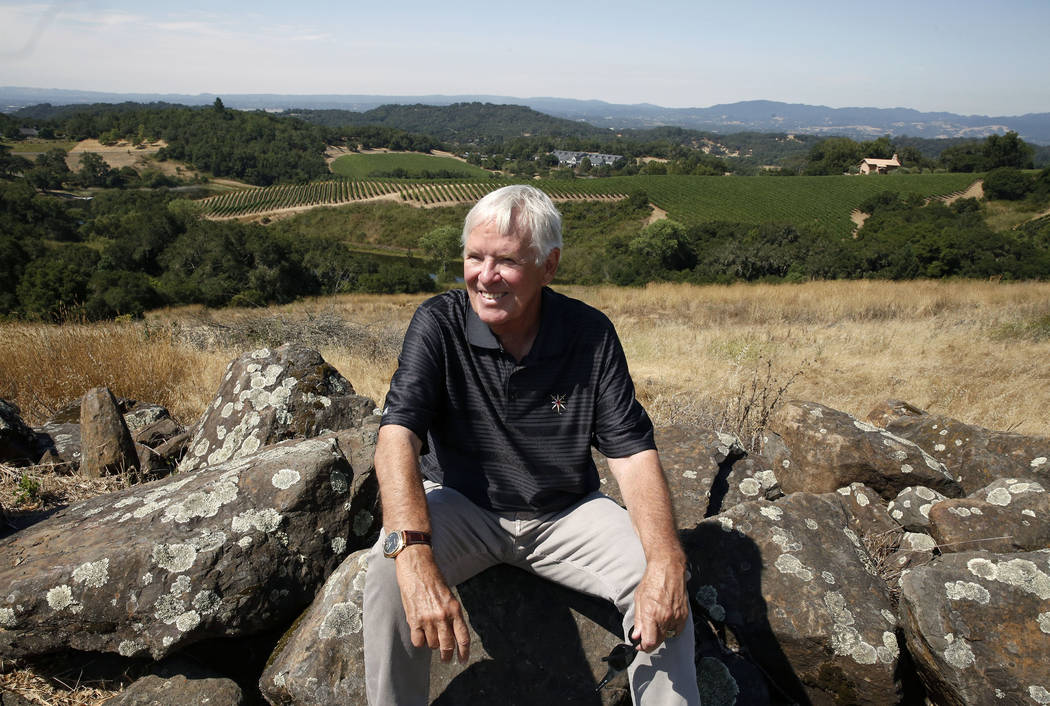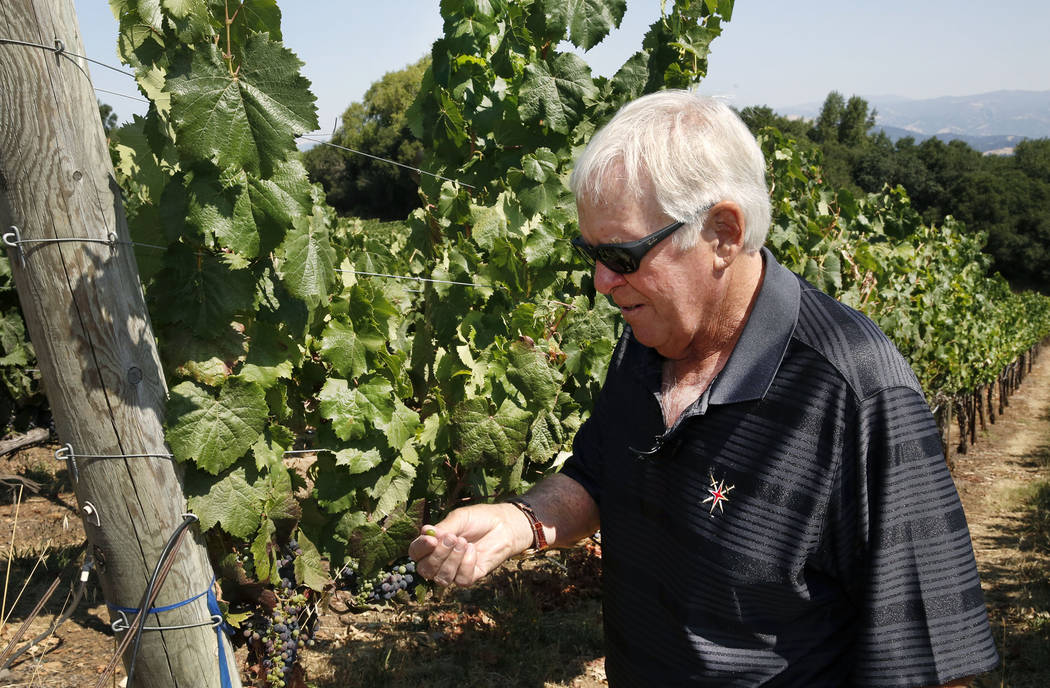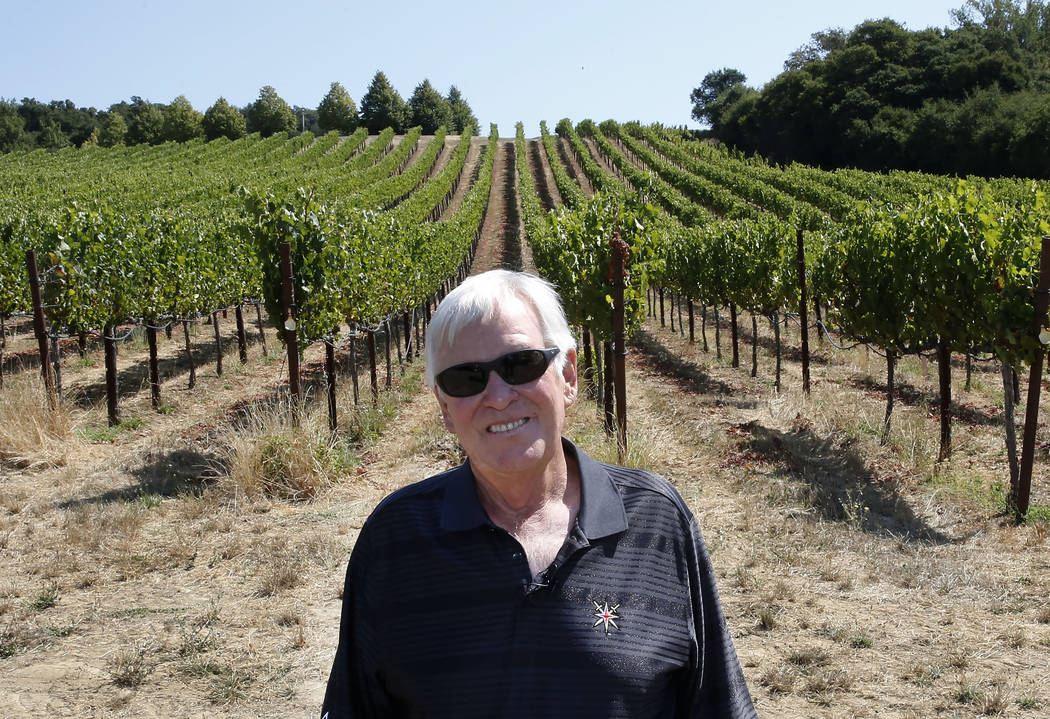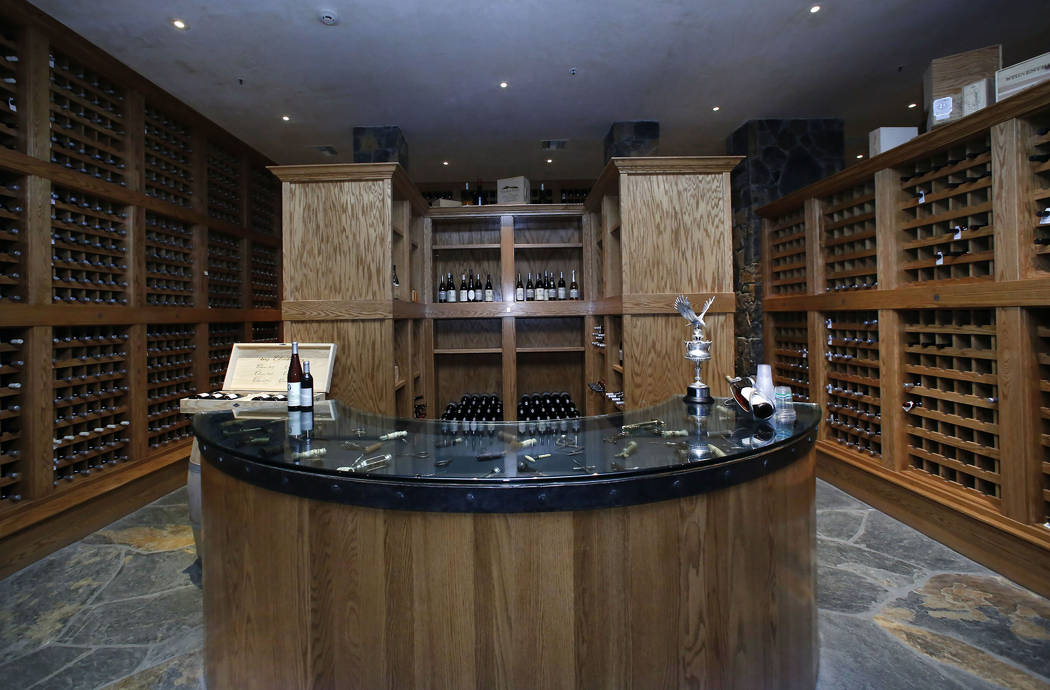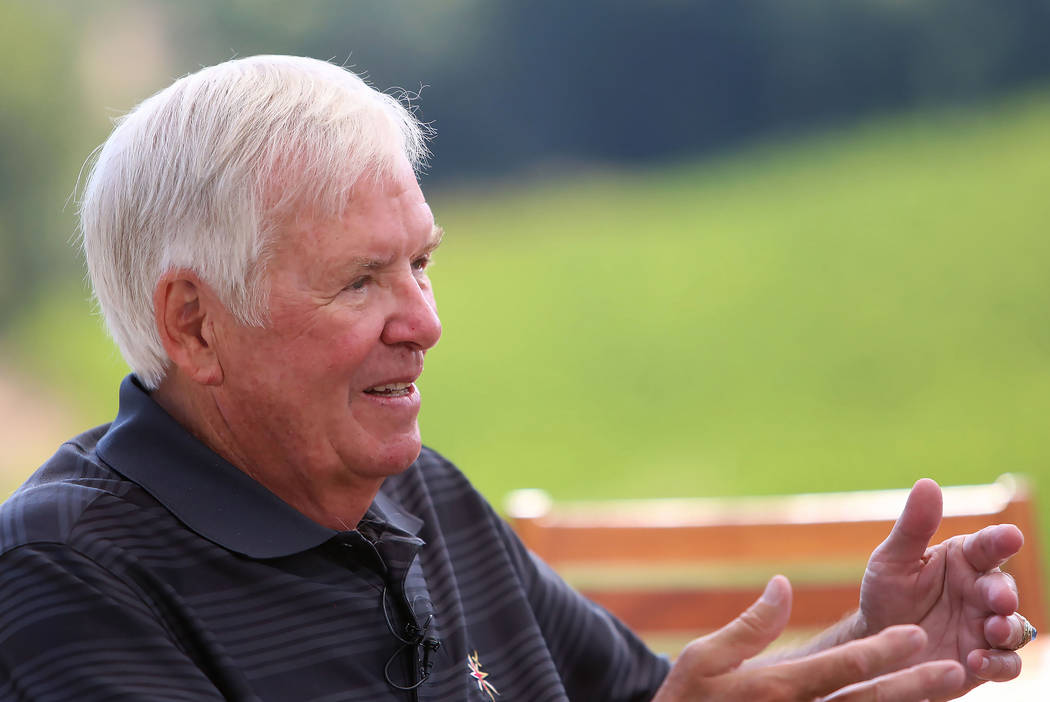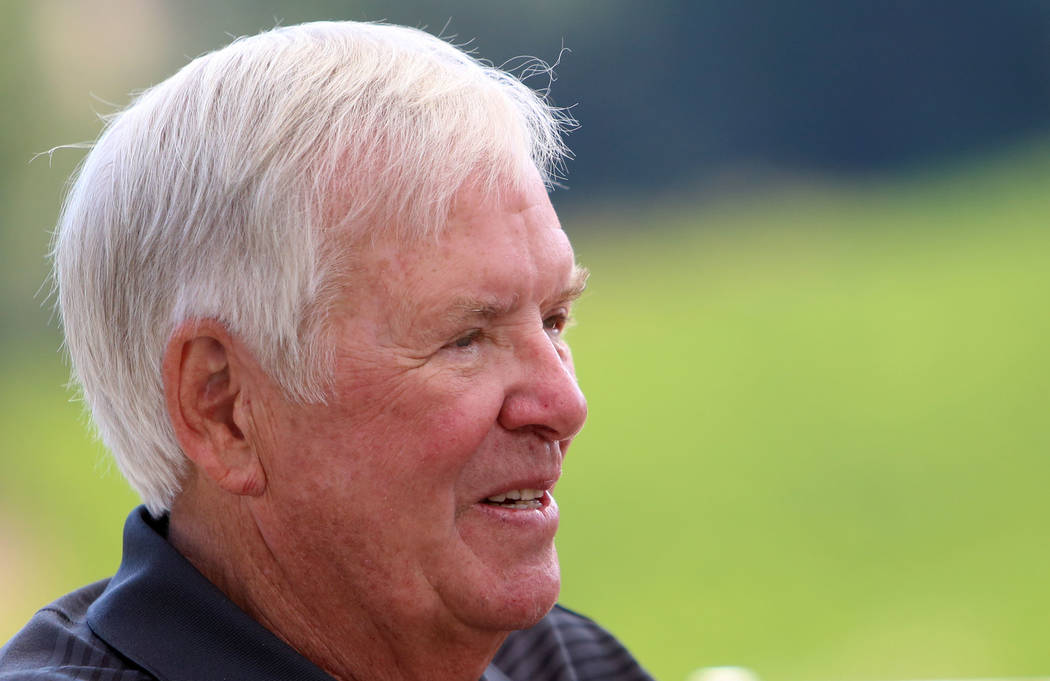 HEALDSBURG, Calif. — High above rows and rows of vineyards, beyond the varietals of Chardonnay and Syrah and Sauvignon Blanc, a natural wonder etched into the mountainous foothills that divide Napa and Sonoma Counties in Northern California, the shape of a small chapel forms in the distance under brilliant sunlight.
"It's awe-inspiring," Bill Foley said. "You're pretty close to God here."
It might be the one thing that can bring him pause from a ridiculously successful life, overlooking the 1,300 acres that encapsulate the majestic Chalk Hill Estate, its scope of microclimates and soils and exposures allowing winemakers to create the intense, balanced and distinctive tastes that shaped his love affair with various vintages.
Long before he was embraced as a sort of savior for Southern Nevada sports fans by delivering the Valley its first major league professional franchise with the Vegas Golden Knights, before the billionaire businessman spent $500 million on an NHL expansion fee for a team that will begin play in October, Foley became intrigued in the 1980s by techniques for making Chardonnay and Pinot noir.
Wine found him like it has so many: He just really enjoyed drinking it.
"I still don't think I know anything about it," Foley said. "But I like the taste and figuring things out."
There is a famous scene in the movie, "Sideways," where Virginia Madsen's character offers a monologue on the life of wine, how it's a living thing and how she liked to think about what was going on the year the grapes were growing, about those who tended and picked them, about how wine continues to evolve and gain complexity before beginning its steady, inevitable decline.
Foley shares that emotion and curiosity about the growing and winemaking process as he and his wife, Carol, take walks around Chalk Hill — one of 22 wineries the family owns in California,Washington state and New Zealand.
"I love being involved with blending sessions with the winemakers," said Foley, whose wineries produce 1.5 million cases annually. "I love being on the land and thinking about replanting and watching the grapes come in, when it's chilly and cold and the grapes are dormant, when the buds break and then the clusters develop, and eventually harvest."
That's the "Sideways" in him talking, the man who you might catch listening to Patty Loveless, the boy who grew up on a cattle ranch in the Texas panhandle.
Then there's the business side of him.
Mixing fame, wine
Celebrities and wine go together like a fine Cabernet with your ribeye: David and Victoria Beckham, Joe Montana, Wayne Gretzky, Mario Andretti, Yao Ming, Diane Keaton, Antonio Banderas, Drew Barrymore and Francis Ford Coppola are only a few famous names to enter the world of terroirs and tannins. Foley might not have won an Oscar, a Super Bowl or a Stanley Cup just yet, but when it comes to building a successful, sustainable wine company, odds favor his business acumen over sports stars, actors and directors.
The West Point graduate's investments are driven by consistency, structure and synergy — the same way he built Fidelity National, golf courses, hotels, ski resorts, steakhouses, auto-parts stores and an NHL franchise.
With wine, it's simple: He gets rid of the back office and consolidates accounting, human resources and legal, with one national sales force to run tasting rooms and wine clubs.
"He's a leader," said Thomas DeBiase, senior hospitality manager at Chalk Hill. "He also understands that to be that leader, if he doesn't know something, he finds those who do."
Foley bought Chalk Hill in near disrepair and then spent millions raising it to its present standard.
Whether an employee is on the payroll of the Golden Knights or one of his wineries, Foley expects hard work and commitment.
"I believe if you tolerate mediocrity, your business is going to be mediocre," Foley said. "I don't tolerate it.
"I'll be the same way with hockey. I won't tolerate people who don't perform and are not team players and have an ego. They'll be gone." "
It's the sort of hard-line approach he takes with all employees — even family.
Leaving a legacy
Foley's daughter, Courtney, attended Whitman College in Walla Walla, Washington, went to law school at the University of Oregon and had planned to start a career wearing a suit and working in a corporate firm. Then she failed to pass the bar.
Her father gave her a week to sulk before calling.
"He told me to stop sitting around and moping and get on with my life," said Courtney. "To get to work. That I was young and I needed to figure things out and get on with it."
The suit has been replaced with jeans and a T-shirt, worn at Foley Sonoma, where Foley's second daughter is the property's winemaker.
She made it the only way her father would accept — by working hard.
She started by stocking shelves at grocery store chains, then worked at restaurants before earning a degree in enology at Fresno State. After that she worked under different winemakers at her father's properties before moving up.
Her younger brother, Patrick, is winemaker at Foley Johnson in Napa. Foley's oldest daughter, Lindsay, is a stockbroker who helps manage the family's finances, and his son, Robert, works for the Golden Knights. With his four kids firmly entrenched in his enterprises, 72-year-old Foley is confident he will realize his dream of ensuring the business remains in his family long after he is gone.
"Legacy is very important to him," said Courtney, 33. "He always tells us, 'I'm not doing all this just for fun.' He wants to give us the tools that when he is gone, to carry on what he started. To always have that Army diligence and dedication and work ethic.
"I think the wine companies really help balance him out. He goes zero-to-60 with nothing in between most days. He's 100 percent all the time. But wine allows him to enjoy his life in very beautiful settings with friends, to really share something special with those closest to him," she said.
"When it comes to the hockey team, I haven't seen his eyes light up about something like this in a long time. It's like he's falling in love again, maybe like when he met my mom," Courtney said. "I'm not sure business has always been fun for him intellectually, but ever since he bought the hockey team, he has had the time of his life."
Foley steers the truck up a hill adjacent to some of the 400 acres of planted vineyards, past the oak woodlands and natural streams, past the culinary garden and riding stables and equestrian pavilion, and remembers how it all changed him.
He had lost it along the way — while creating his mini-kingdom over decades — the ability to pull off to the side of a dirt path and appreciate life's most uncomplicated and yet breathtaking moments.
The shape of a small chapel forms in the distance under brilliant sunlight.
"You know, I'm pretty good at American business, but it's all the same," Foley said. "A software company, a processing company, an insurance company.… This is different, growing crops is closer to the basics, getting back to working the land. At the end of the day, I'm a farmer.
"I love dealing with winemakers. I love picking the barrels that go into making each wine. My favorite is Chalk Hill Chardonnay. It's not minerally. It has gone through a second fermentation process. No filtration. Just leave it in the barrel and don't mess with it. The result is this soft, round, buttery taste with great aromatics. It's just a beautiful wine.
"I bought my first winery in 1996, in Santa Ynez Valley above Santa Barbara and didn't have a clue what I was doing. So I eventually sold it, but it gave me the itch to be serious about the wine business and learn everything I could. Now, this will be a main focus, along with the hockey team, for the rest of my life."
Drink your heart out, Virginia Madsen.
Contact columnist Ed Graney at egraney@reviewjournal.com or 702-383-4618. He can be heard on ESPN Radio 100.9 FM and 1100 AM from 11 a.m. to 2 p.m. Monday through Friday. Follow @edgraney on Twitter.